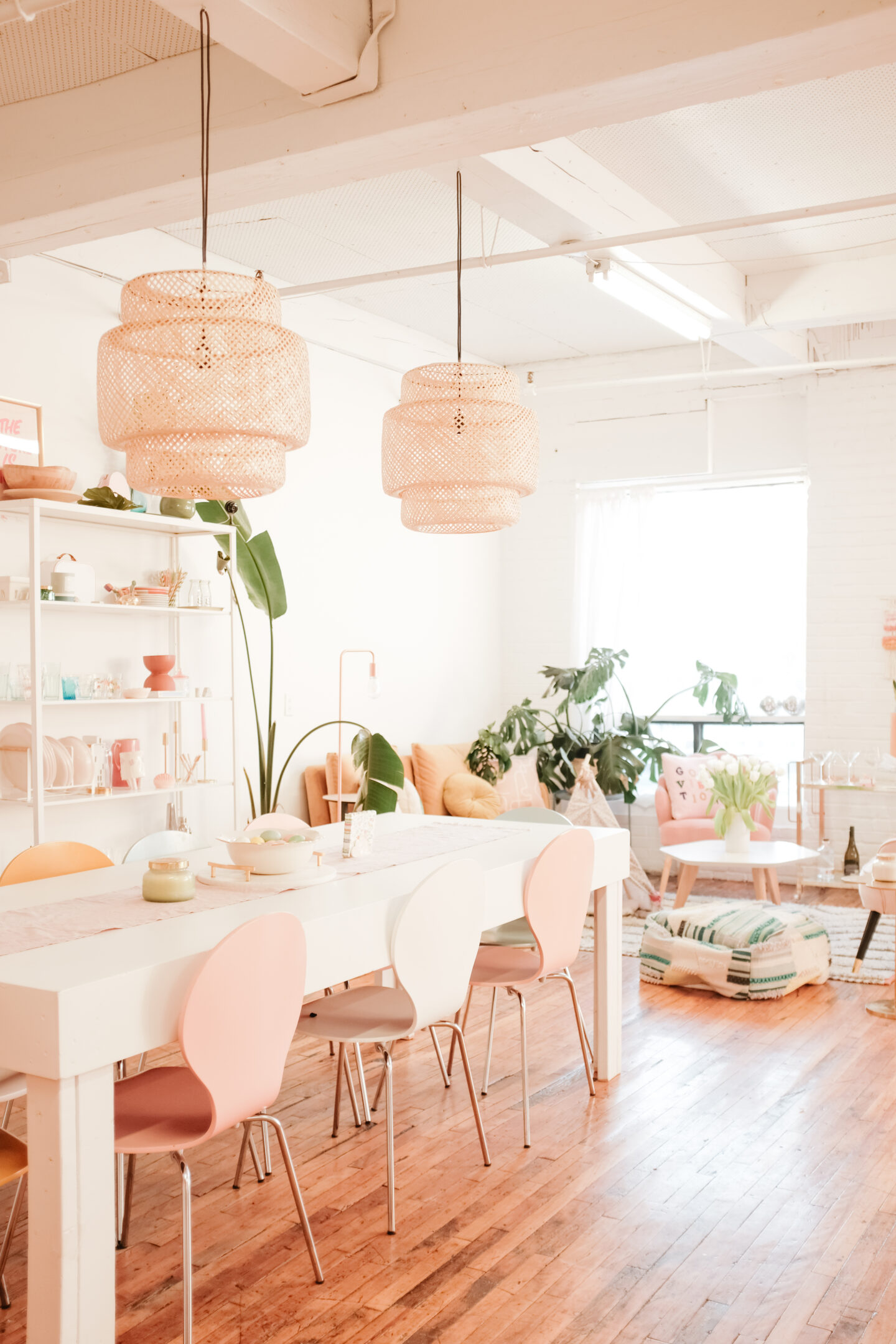 One of the things that I love the most about working at the studio is opening the door and feeling so much happiness, joy with all the colourful tones I see. Being surrounded by colours, textures and warm natural light are an instant mood booster and it helps so much our mental health (especially when our work environment), did you know that?
I'm an expert collector of cute, colourful, pastel decor items, and one of the most frequently asked question I get is where on earth do I get them, so on today's post, I'll share my secret: where you can shop aaaaaall these items for your home, office or any room.
Bookmark this one!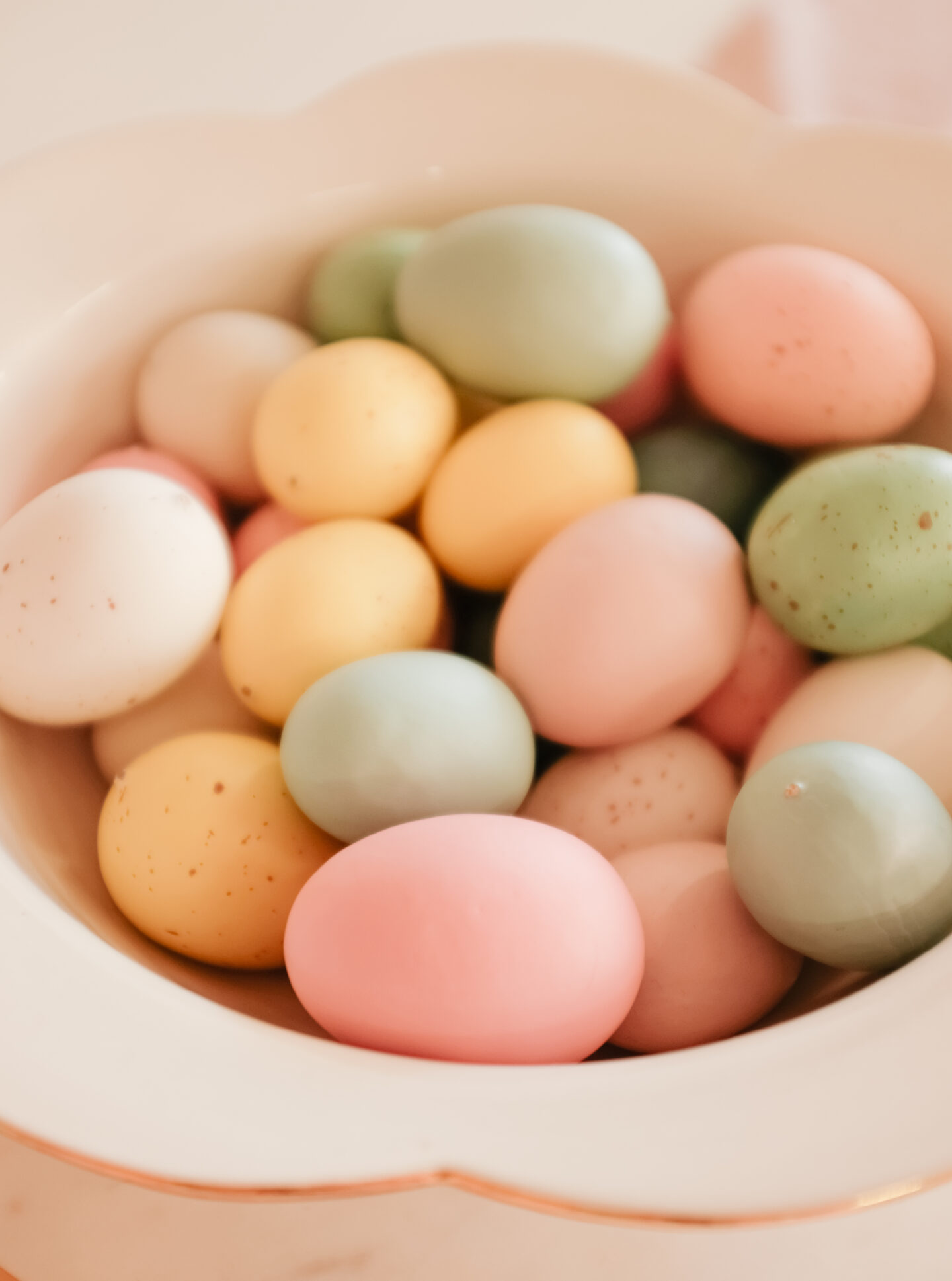 My Favourite Places where i shop all my pastel decor
– Homesense: This place is absolutely magical for all kitchen accessories and dinnerware. My faves? big serving pink trays (that you've seen in my recipes), glassware and many fun plates and bowls. They don't have an e-commerce platform, so you gotta visit your nearest shop.
– IKEA: Forever in my top list! IKEA is my favourite place to get MANY treasures I have at the studio. I love my shelving units, my pendant lights in bamboo, these pink plates and this new cutlery pink set (OMG!).
– Anthropologie: It's pretty clear my love for everything Anthro home, right? If you want to check the new Spring arrivals, run here and cry with me, ok?. I have many mugs, serving plates, trays, dishes and more from Anthro at the studio.
– CB2: A must-stop for me! I looooove my eve coupe cocktail glasses and their mid-century furniture (have a few pieces at home).
– Buk & Nola: Theeee cutest local shop in the city! I recently bought a few pastel pillows and I love them lots!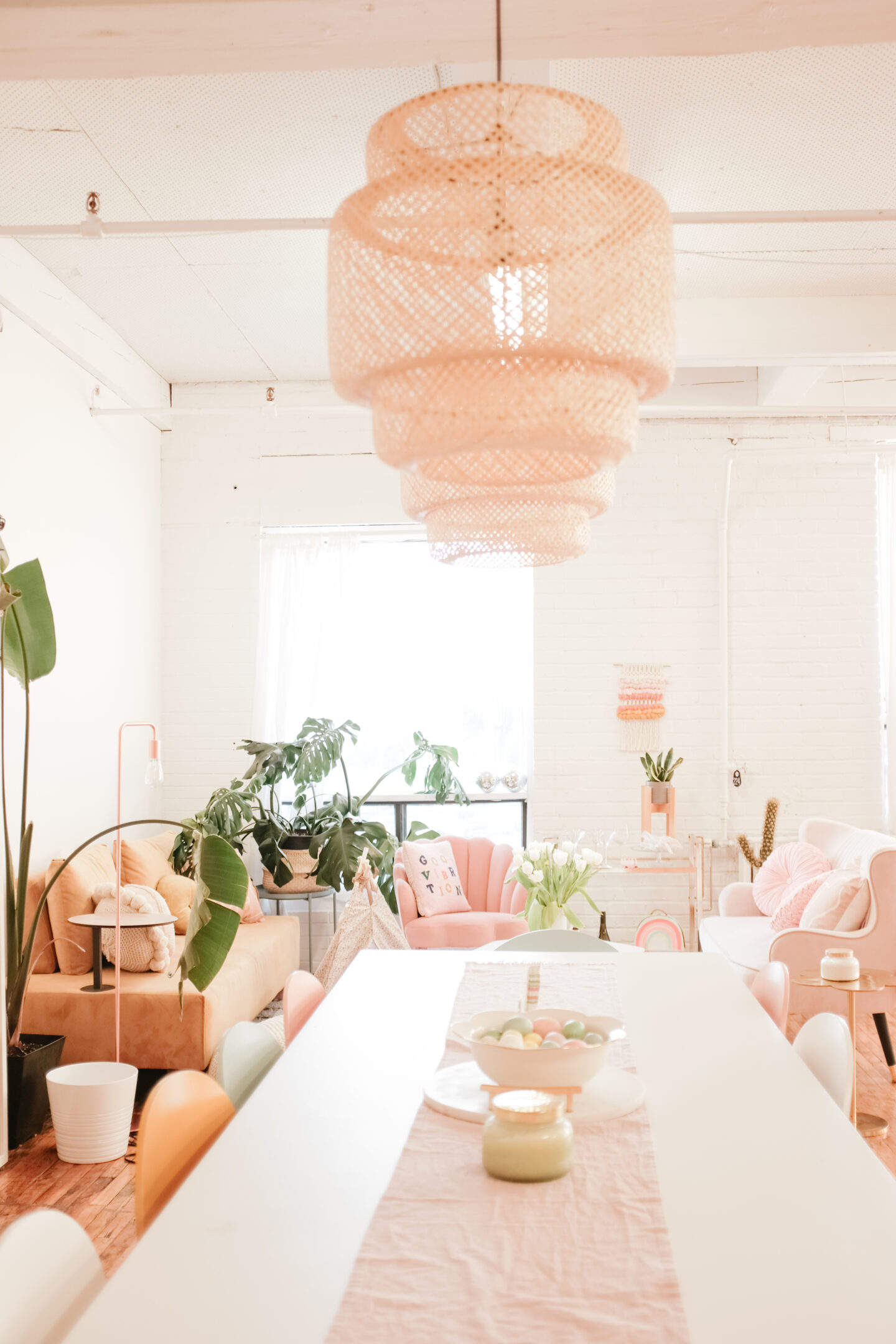 – Flying Tiger: Still crying that we can't travel just yet (it's been a loooong year guys) and I can't visit my fave pit stop for decor when I'm away from home: Flying tiger! They have SO many goodies and the prices are unbelievably affordable. Add it to your list!
– Pantone: Remember our pantone wall in the studio? There's no colourful, pastel space without pantone products!
– Michael's: Lately, with the many DIY projects I've been producing, Michael's became my BFF! and little did I know they carry a beautiful home decor selection (even seasonal products) that are super affordable and adorable. Check it out in your next visit!
– Urban Outfitters Home: I feel that if I could, I'd buy the entire UO home section (fo' real!). My latest blog post includes a solid wishlist (help me, please)
– Structube & Wayfair: Looking for colourful sofas and big furniture pieces? These are the places! Both our big sofas and loveseats are from Structube (discontinued models but they have many new ones), all the colourful dining chairs are these ones and at Wayfair, I got the mint fridge and my scalloped pink desk chair.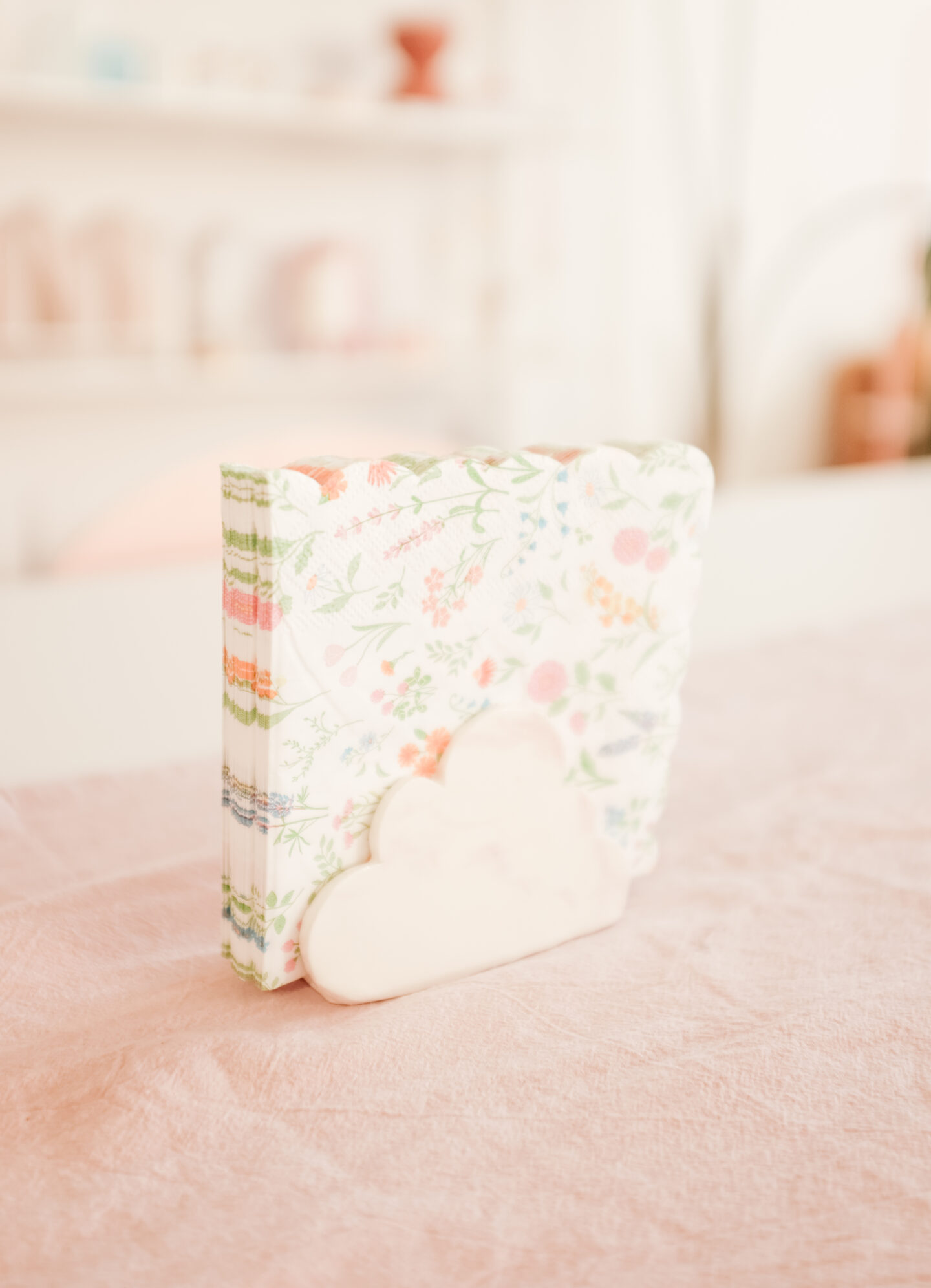 – Babasouk: Rug heaven! Where ALL our rugs are from, this sweet local company that we ADORE. Babasouk is a perfect spot to get your pastel rugs and also little home decor items including art prints, baskets, and much more.
– Ex-voto: I visited ex-voto last week to pick up an online order and I wanted to buy THE ENTIRE shop. If you need colourful crates (like these ones) this is the place.
– West Elm: Even though we don't have an online shop for west elm in montreal, I visit their store as soon as new collections arrive and I loooove their glassware and dinnerware options (so many colourful options!).
– Le Creuset: Proud lover and fan of everything Creuset at home and the studio. If you want their pastel options, check the sorbet collection, all their classic line in Sage and Pink (they are DREAMY).
– Amazon: I've been SO surprised with the many home decor and accessories I've found lately on amazon (like, for real impressed) at a point that I created an amazon shop linking ALL the things I've bought recently for the studio, including this CUTE teal retro locker.