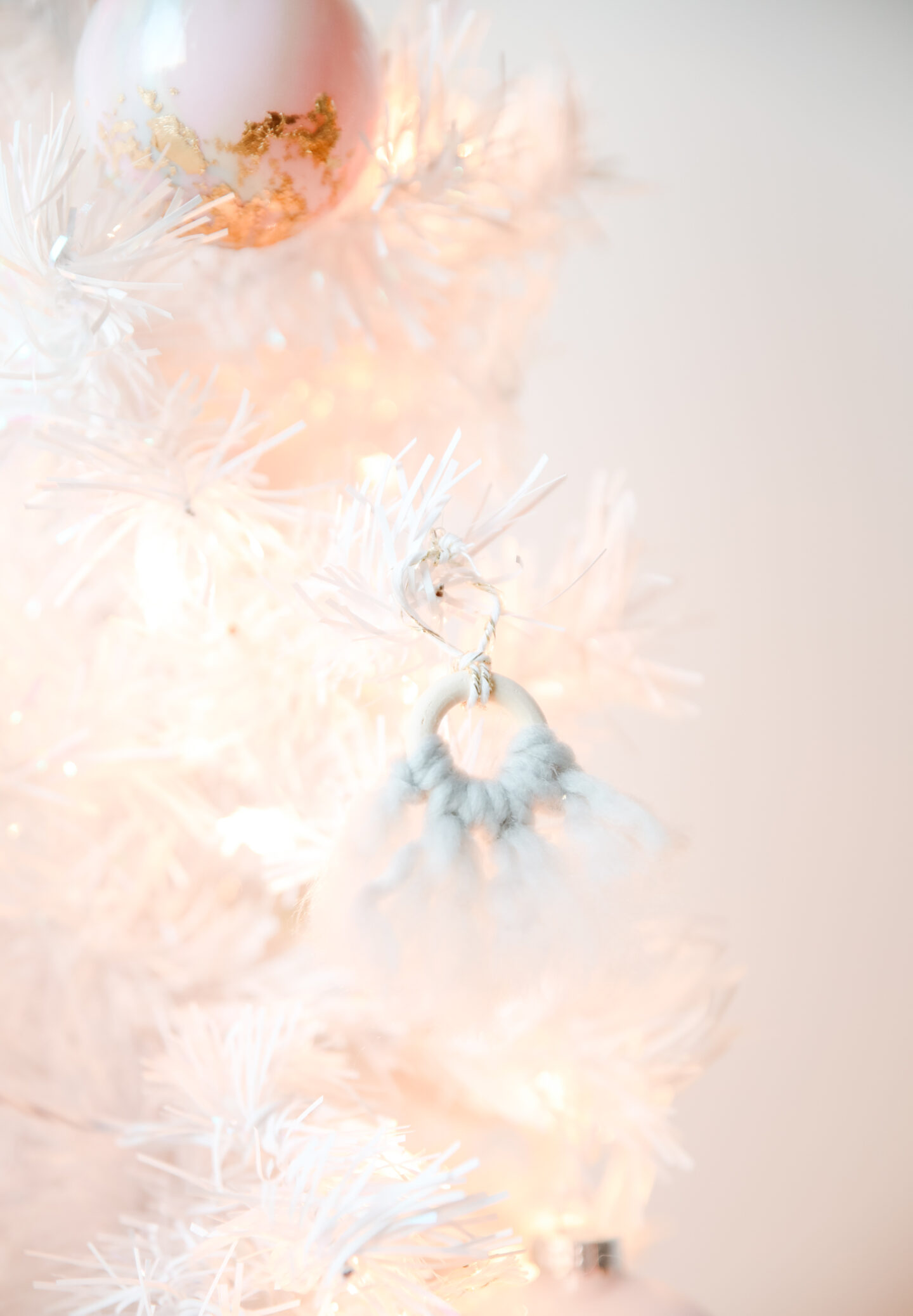 I've been advocating for a more eco-friendly and sustainable life the past year and I'm so proud that I've been learning how important it is to start all our efforts at home. Small changes can make (for real) all the difference, reducing our waste and footprint, espeeecially during Christmas.
This year, we bought for the first time a tree for our home with the idea to reuse it every year, I reused the same decor I had and DIY'ed new cuuuute ornaments you could easily recreate at home.
Let's jump into it, shall we?
Materials Required:
– Wood rings
– Yarn (any colour)
– Embroidery floss
– Scissors
– Hair brush
Step One: Cut The Yarn & Loop
Let's start by cutting 4 to 5 yarn pieces of 4 inches long each. Grab one wooden ring and loop the yarn making a knot. Repeat this process with the remaining yarn pieces.
Step two: brush the yarn & cut
Now that you finished knotting the yarn, cut the ends and brush it until you achieve a messy yarn look. Cut the ends (to make it look even) using your scissors.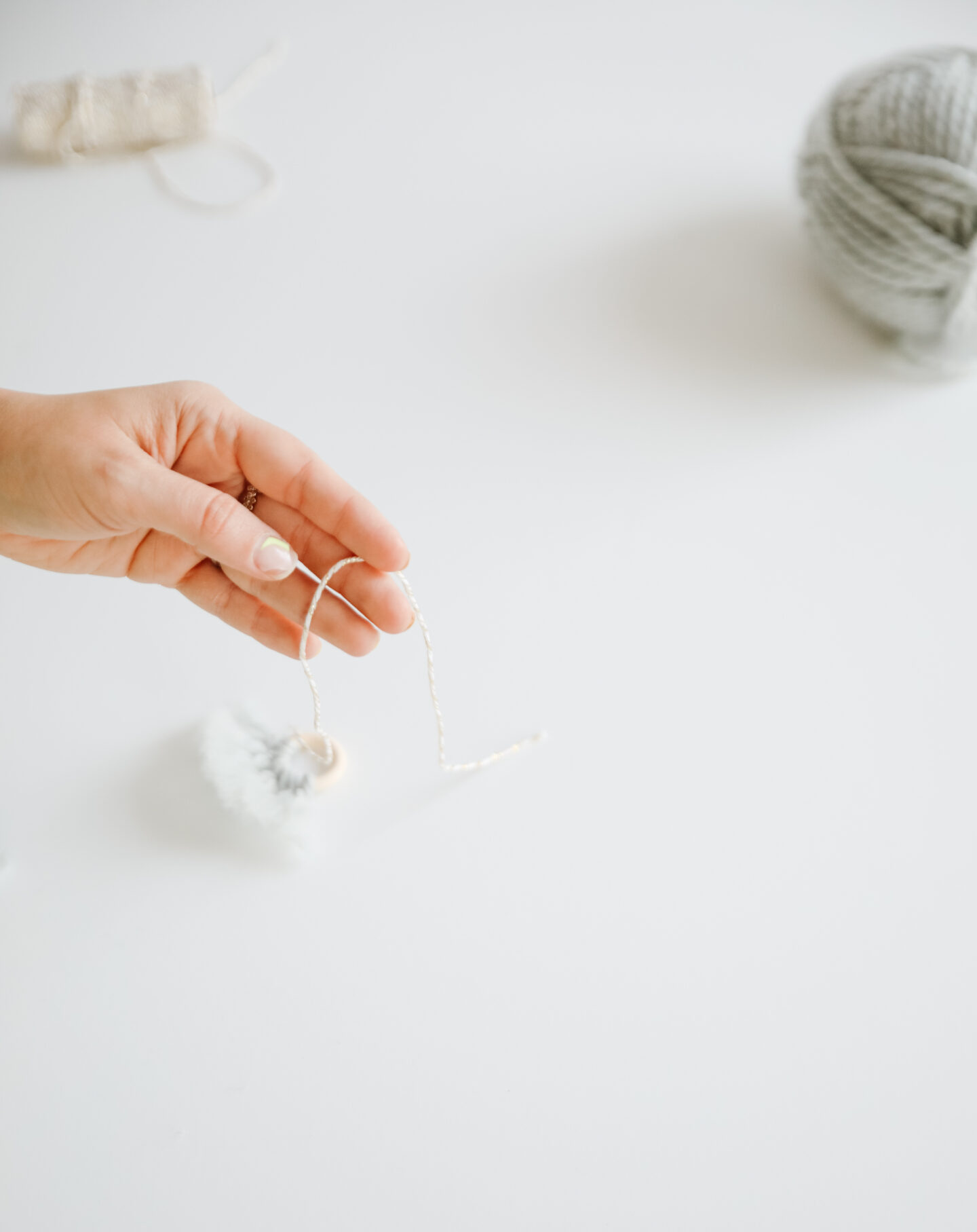 Step three: finish by adding the floss
Grab your favourite embroidery floss and cut a piece of approximate 4 inches long. Make a knot and loop through the upper part of the wooden ring.
Voila! Your new adorable wooden ornament is ready!