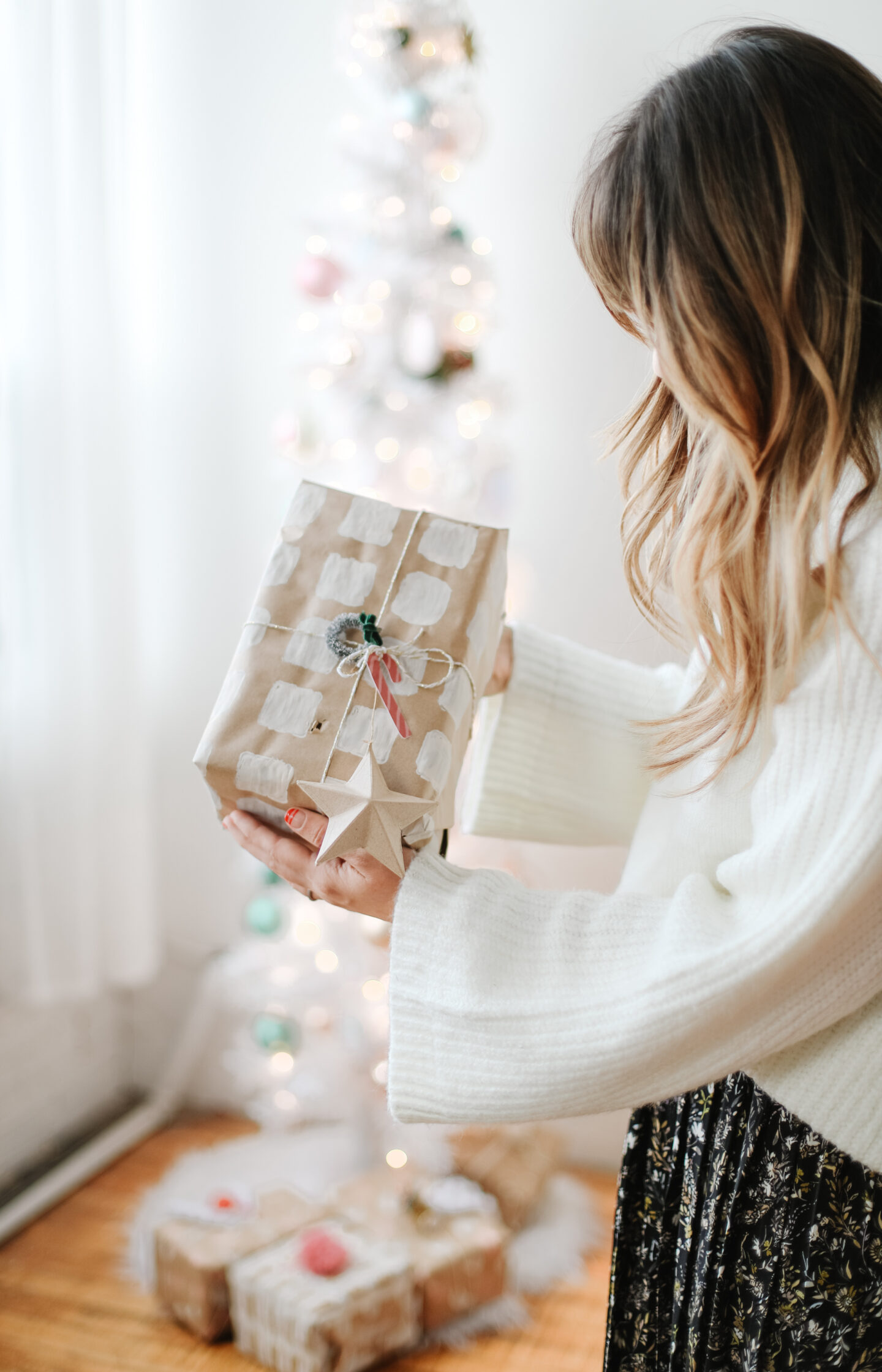 Two of my favorite things in life are cute outfits and the holidays. Pair this with wrapping little presents and making fun sustainable paper designs, you bet I'm in heaven!
The holiday cheer is here and I'm beyond excited to show you today a sustainable DIY and greener alternative to commercial wrapping paper in partnership with my favourite Canadian lifestyle brand, Joe Fresh.
Did you know that nearly many, many pounds of wrapping paper goes into the trash every year that can't be recycled or composted? Since I learned about these stats, I've been mindful and I'm committing to a more sustainable holiday decor using fewer boxes & bags.
In today's DIY I'll show you what are the best materials, 4 different design ideas and the perfect holiday outfit filled with cheerful colours to get you through the new year.
Shall we start? Yes, please!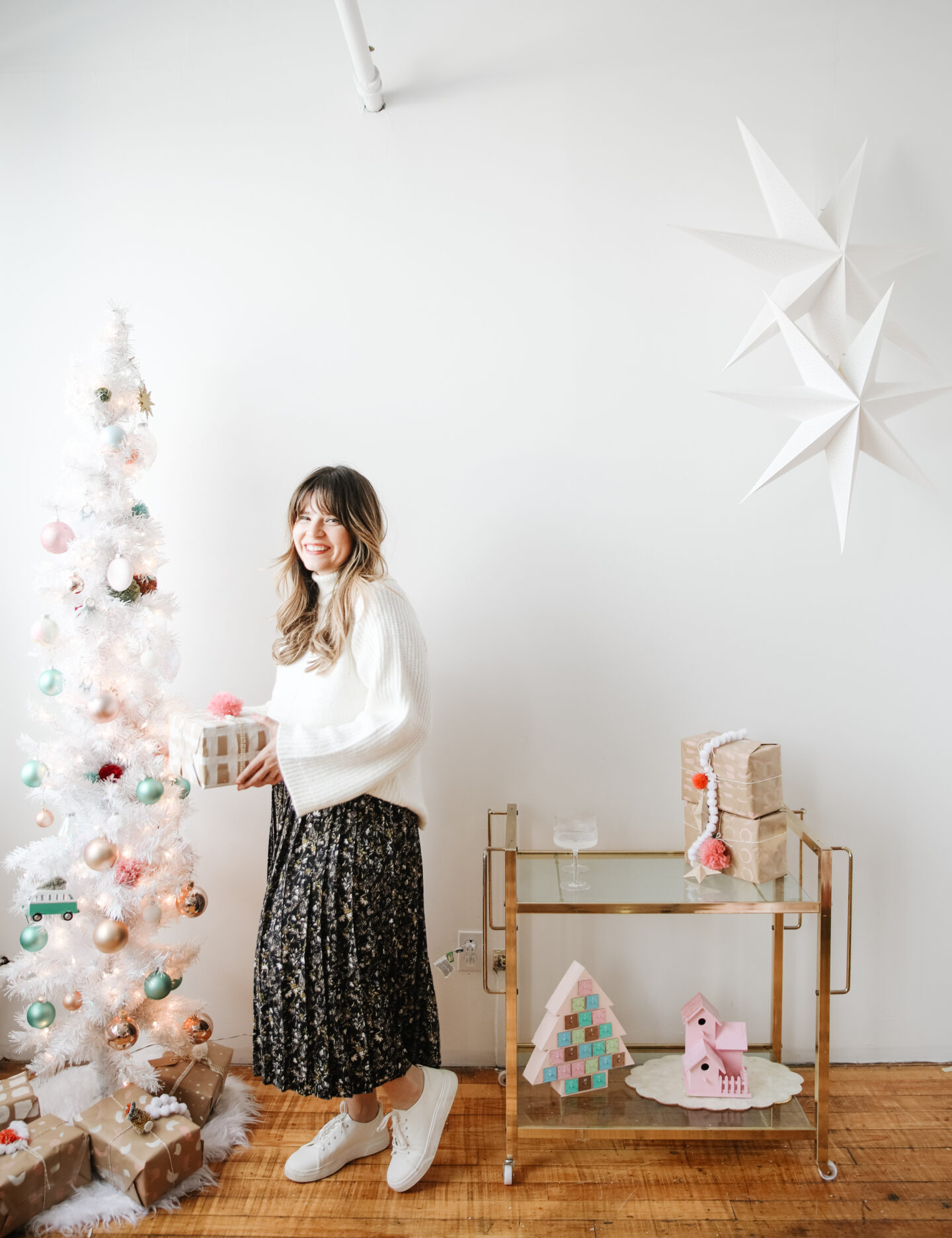 My favourite Holiday outfits: cozy sweaters!
Sweater weather is all we were waiting for as soon as the air is crisp enough and we see the holiday decor out, am I right? I'm a BIG fan of chunky and cute sweaters that can create playful but stylish outfits all winter long.
If you've been following my adventures for a while, you know I'm team skirts & dresses all year long, so to welcome the holidays, naturally I had to style my outfit with the cutest midi printed pleated skirt, these adorable faux leather sneakers with lace-up closure, (FTW) and the coziest white turtleneck sweater with raglan bell sleeves, timeless and never out of style wardrobe staples all from Joe Fresh.
As we start to make plans to be with family and friends this holiday season, its time to think about our outfits and Joe Fresh has all your festive needs for the holidays, (and for the whole family) Head-to-toe chic, here we go!
Reduce, Reuse, Recycle like a pro this year
I'm pretty sure you've heard the phrase "reduce, reuse and recycle" as much as you can in the past years, and this applies to wrapping gifts as well (of course). For this DIY project, I used an eco paper roll crafted from 100% recyclable materials and 100% biodegradable, helping our planet without feeling guilty painting it in different cute patterns with water-based paints in white and pink.
Part of the reuse strategy was also adding gift tags, bows, lace and any extra embellishments that I had from past years, win-win!
Tip: Want to know if the paper is recyclable? Do a quick scrunch test! If you crumple a piece of paper and it bounces back, it has glitter, foil or any shiny details it likely can't be recycled.
Let's DIY these cute wrapping papers together now!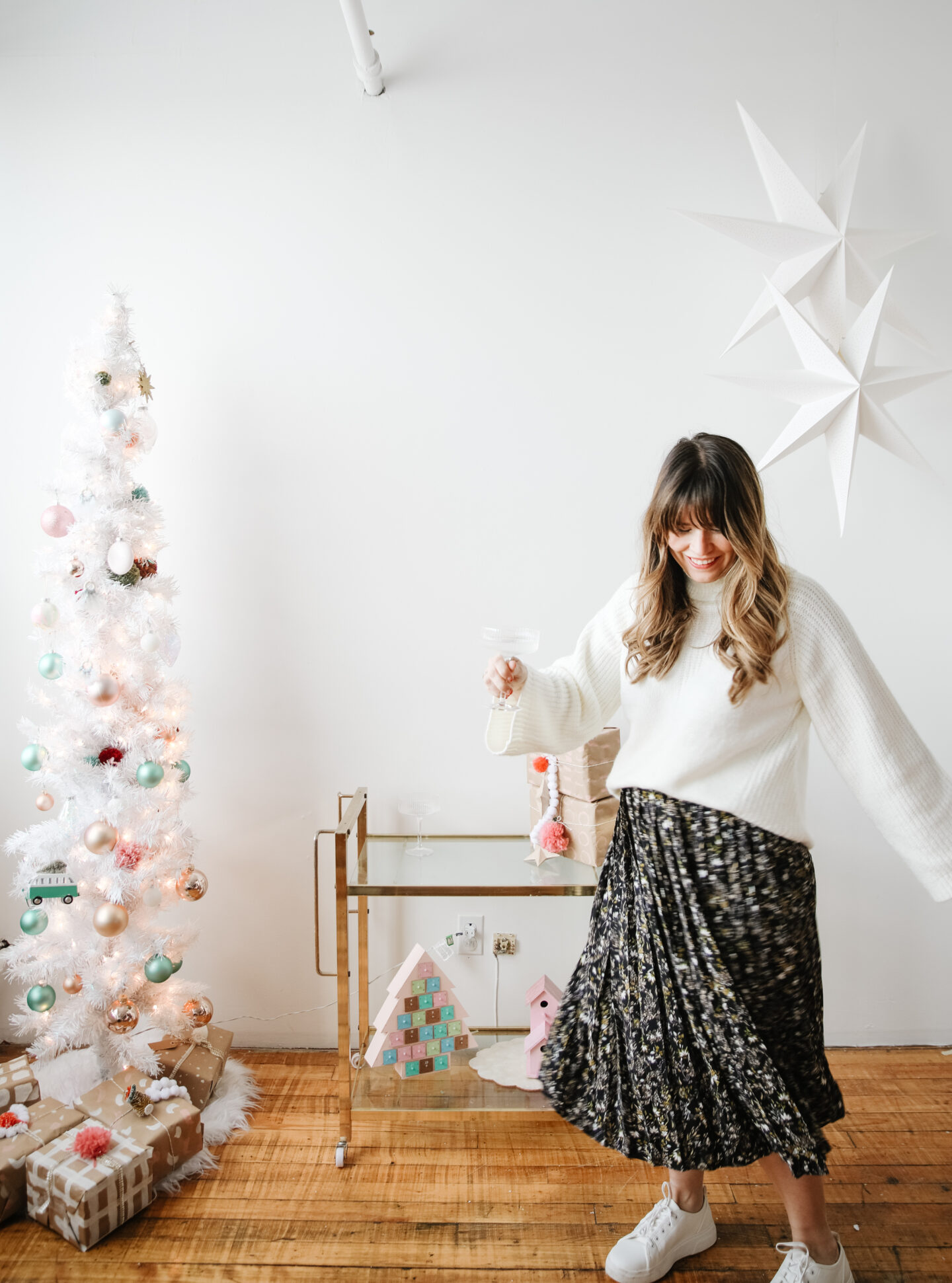 materials required:
Eco craft paper roll (like this one)
Water-based paint
Paint brushes
Old twine, pompoms, lace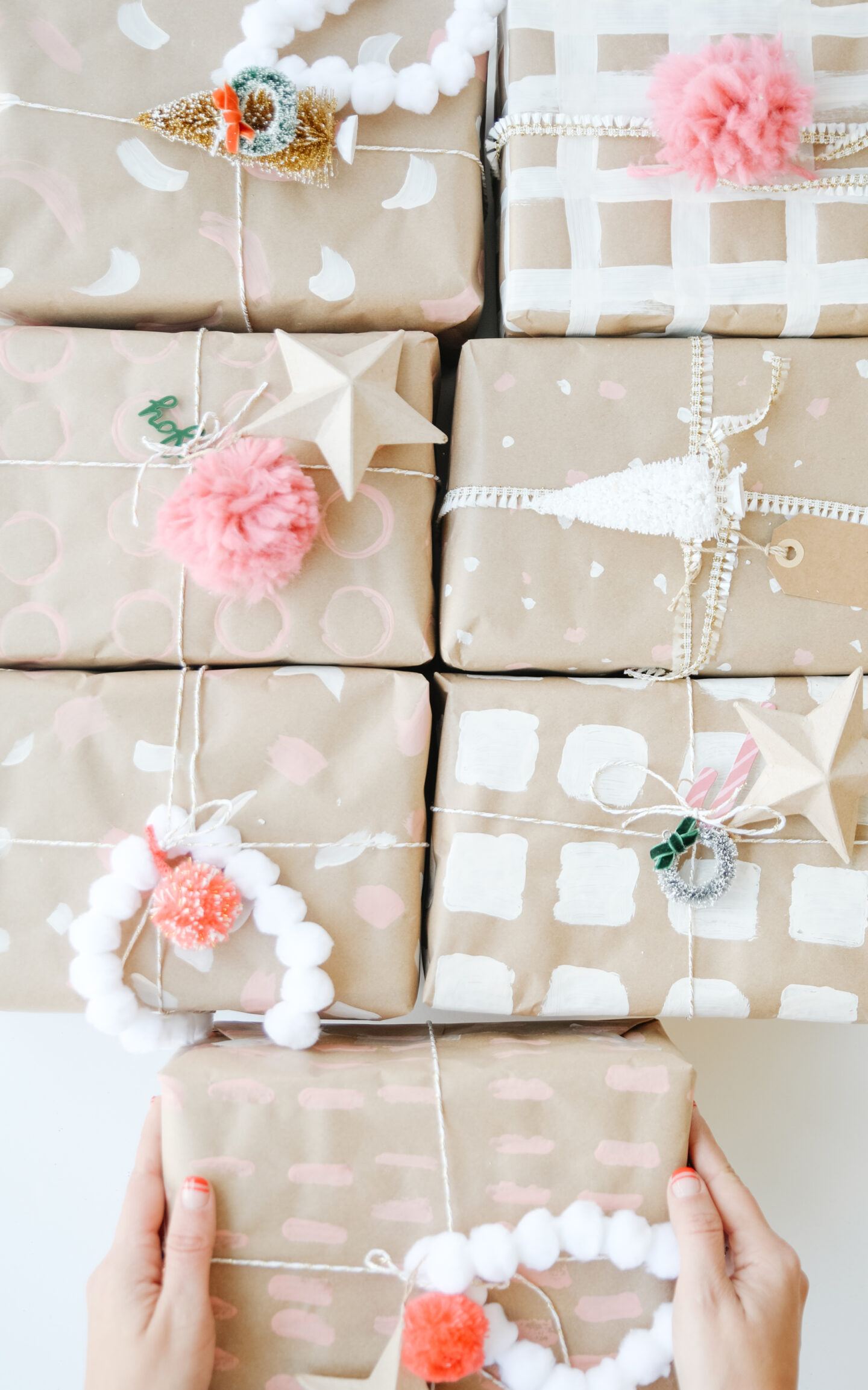 How to
Start by cutting a bunch of paper pieces to size if you're using a roll.
I had ALL the fun creating 4 different patterns with my little one and painted them together! We hand painted lines, terrazzo, plaid, circles using an old stencil, big squares with an ice tray, and different paint brushes to add different textures. Embrace the imperfect, they will look even cuter that way (pinky promise)
Let air dry all your different designs for a few hours until they are ready and start the FUN part: gift wrapping! I added magical accessories as strings, pom poms I DIYed, little gift tags, mini trees from my decor, and much more.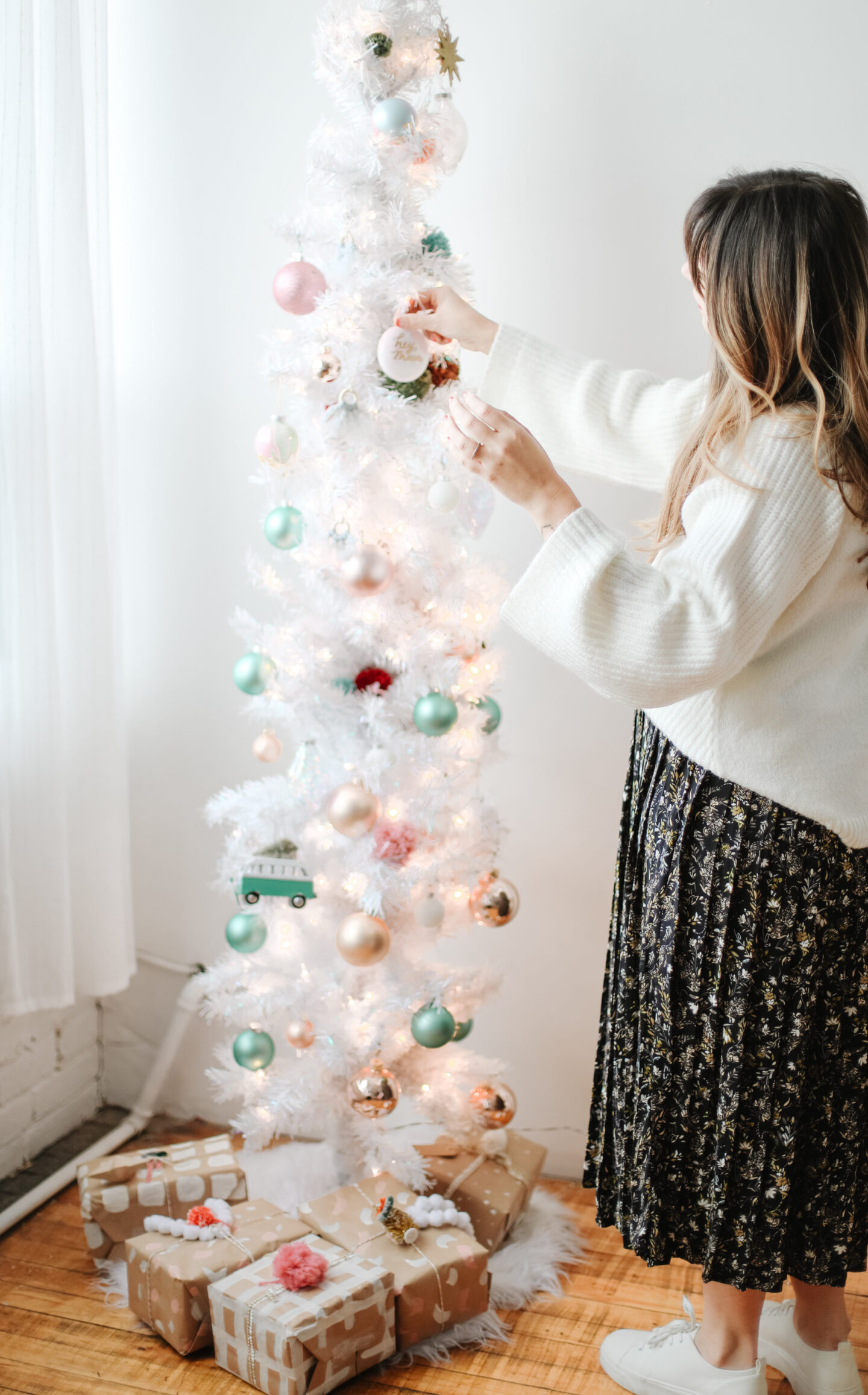 *High-five* – we just created a super fun, unique & sustainable gift wrapping paper that your friends would love, especially when they notice how special they are inside and out.
Endless thanks to Joe Fresh for sponsoring this post today. All comments expressed here are entirely mine.