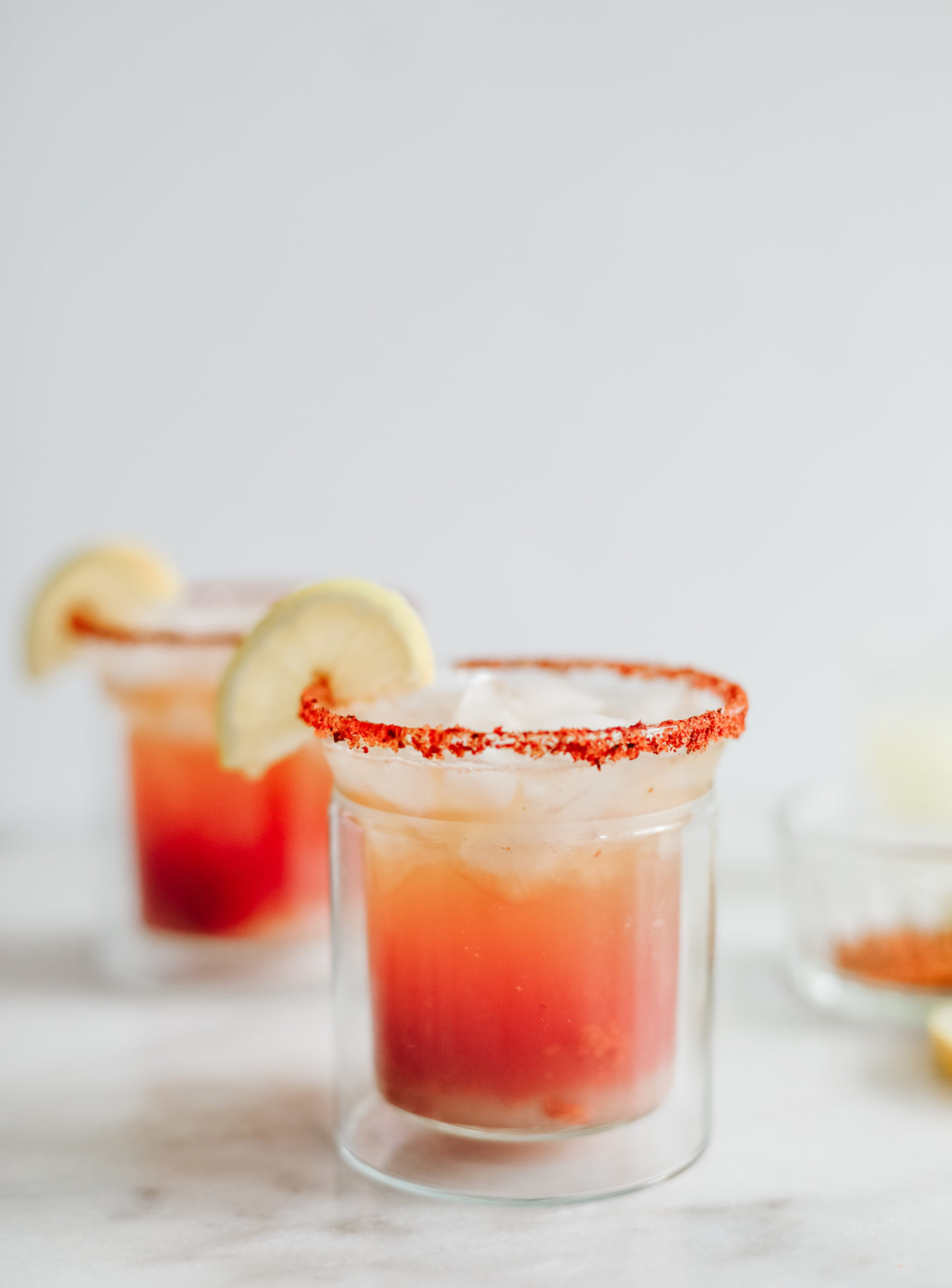 I have a very strange relationship with tomatoes.
It's the best example of a love & hate relationship: yes, I'm that weirdo that always asks "excuse me sir, I'll have a this without tomatoes"
BUT
hooooooold that up.. when it comes to Micheladas: I'm THE number one TOMATO FAN. Micheladas are my drink, my thang, my dreamy signature cocktail all-year-long.
I told you already, a bit weird, right?
I've been looking all over Montreal for THE best Michelada, and Lupita, hands down, wins every-time. I asked my friend Sandra, owner of Lupita, veteran of Olive and Gourmando and incredible chef the secret recipe so we can ALL enjoy her magic recipe at home.
Están listos, amigos? This tiny cocktail will charm you, en serio!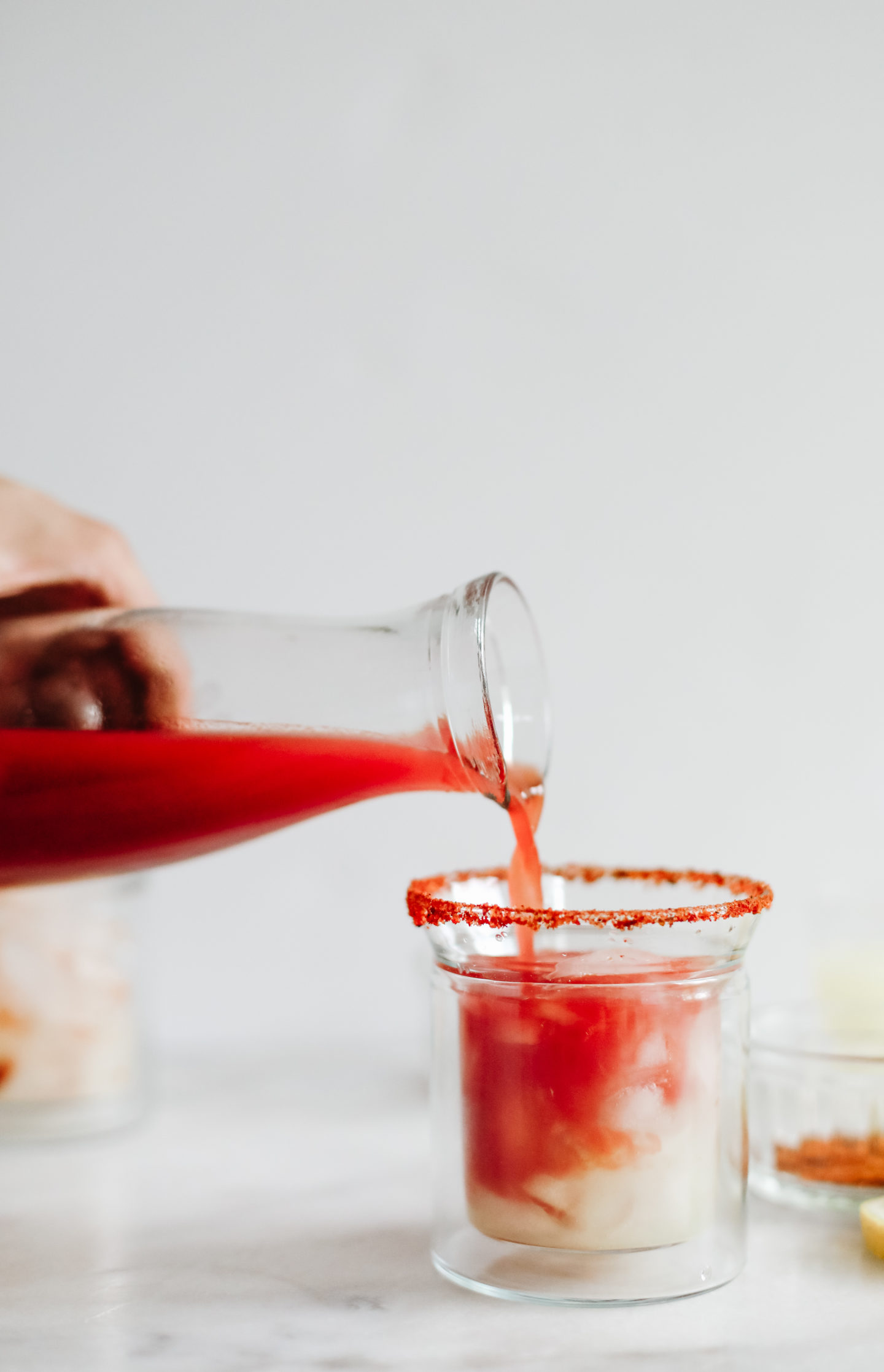 Don't know if it was the perfect lighting, the tones or pure luck, but these photos are my all time favourites.
THEY ARE SO PRETTY AND CUTE!
okay okay, now let's get back to business.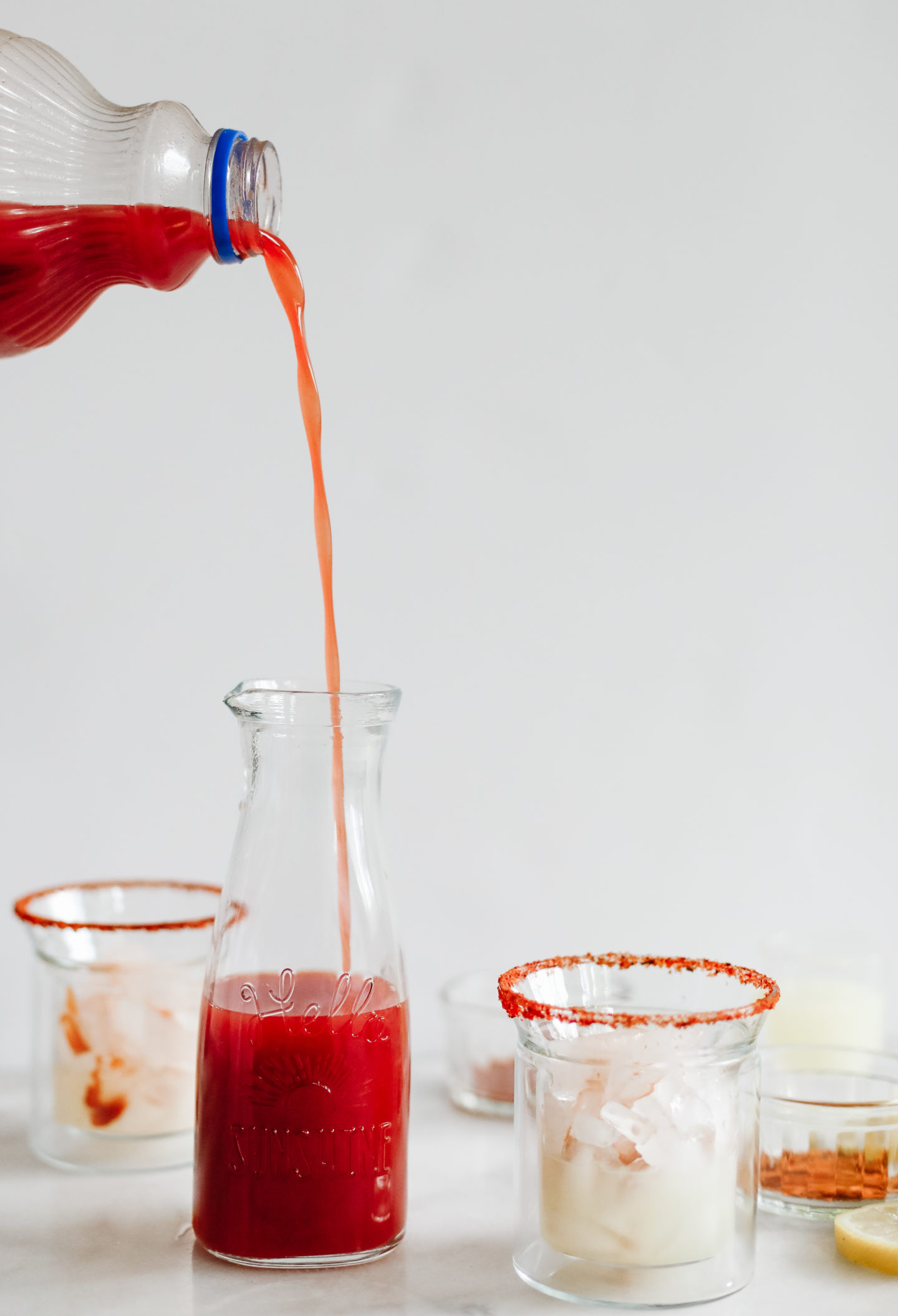 you'll need:
– Clamato Juice – I LOVE this one (proudly produced in Canada)
– Lime or Lemon Juice (if you mix both it's heaven)
– Tajin (aka heaven)
– Salt
– Valentina negra (Mexican extra-spicy hot sauce)
– A light beer (any pilsner will work perfectly)
– Ice
How to:
If you follow Sandra's step-by-step, I'd like to officially welcome you to Michelada heaven:
– Using a 12oz glass, rim it with tajin and lime juice
– Add ice, to the top of the glass, lime/lemon juice and salt
– If you want a spicy michelada, don't be shy with the Valentina hot sauce (I love them spicy).
– To finish, add 3oz of clamato juice and your light beer right at the end.