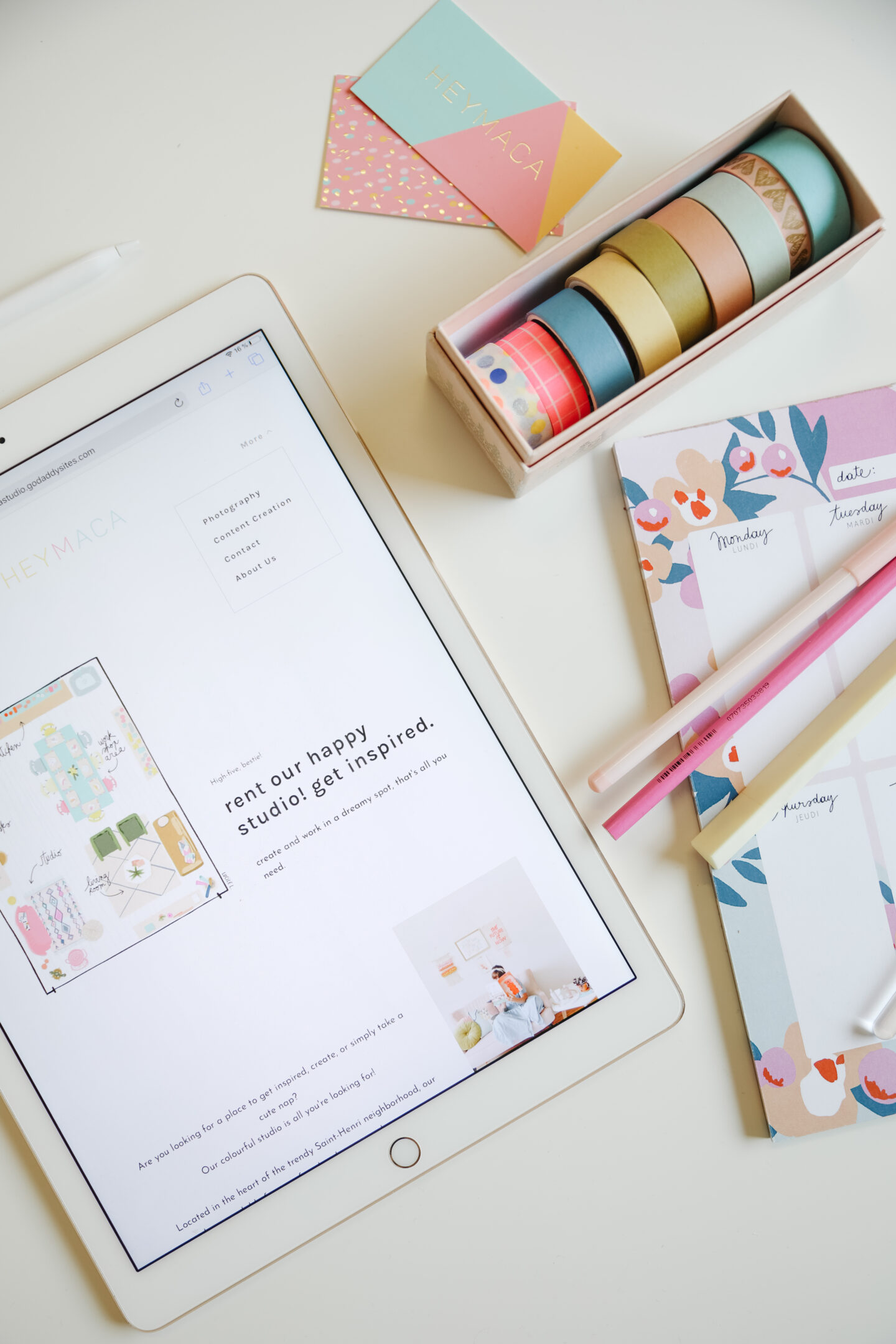 Whether you work from home or you have a dedicated work space, your website presence is the number one priority nowadays. One of my biggest goals since I started my freelance roadtrip (remember this post here?) was to have a dedicated studio for the HeyMaca world.
Having an engaging, pretty and bright space has helped me in so many ways: produce better content for my blog, grow a team and delegate tasks between us, conceptualize new ideas and turn them into reality.
After a few months settling everything in, I knew my big next step was planning a decent and cute website for the studio. Building my very own website, for the first time in my tech life, felt like a daunting task. Who wants to deal with code, anyway? Not me, for sure!
In partnership with my friends at GoDaddy, I will walk you through 5 easy steps how to do your own website using the new website builder tool, creating a modern, professional site with no technical knowledge required (the absolute dream, right?)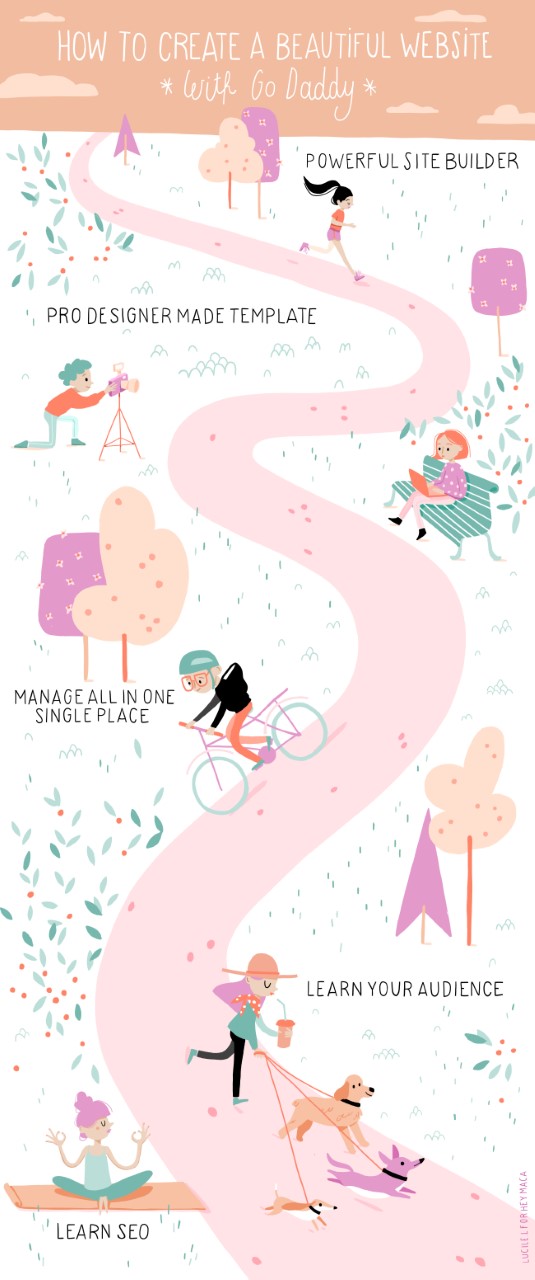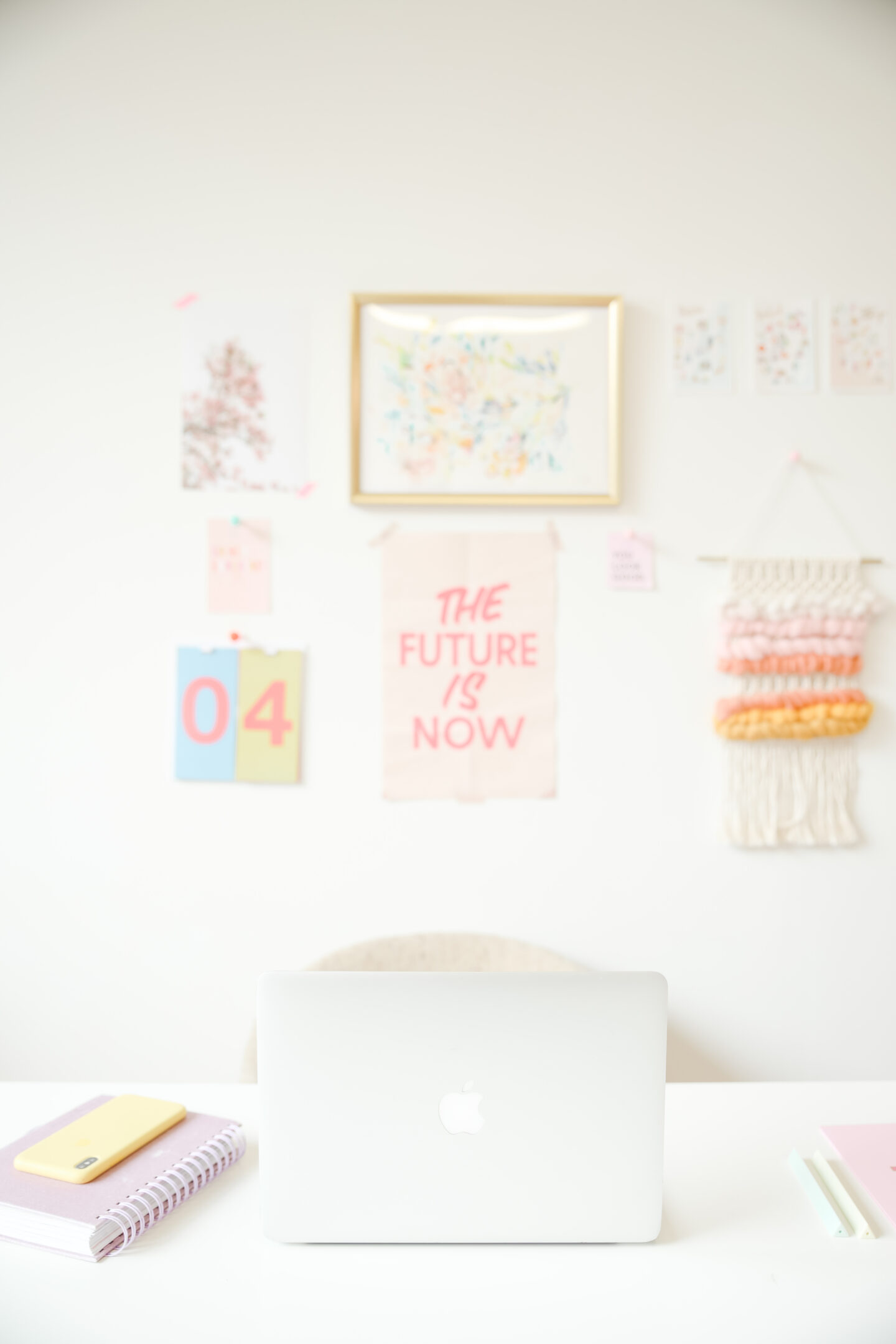 Step one: A powerful website builder is all you need
.. and I totally MEAN this as a step one. I'm super visual and I'm always towards a clean, modern aesthetic both online and in real life. Creating a new website for the studio was in my pending list for the longest-time-ever, and discovering GoDaddy's new Websites + Marketing platform with their Website builder Tool helped me to tackle this project all by myself! (self high-five, Maca).
A few things that YOU can also include in your new website using this builder:
– social media integration
– e-commerce (yes! sell your products)
– email marketing
– Manage appointments
– Book reservations
– Start a new blog
There's so much you can do using their platform, managing all in one place with a responsive design (more on this topic later) and with stellar customer support if you need to talk to a GoDaddy Guide, they were there for me!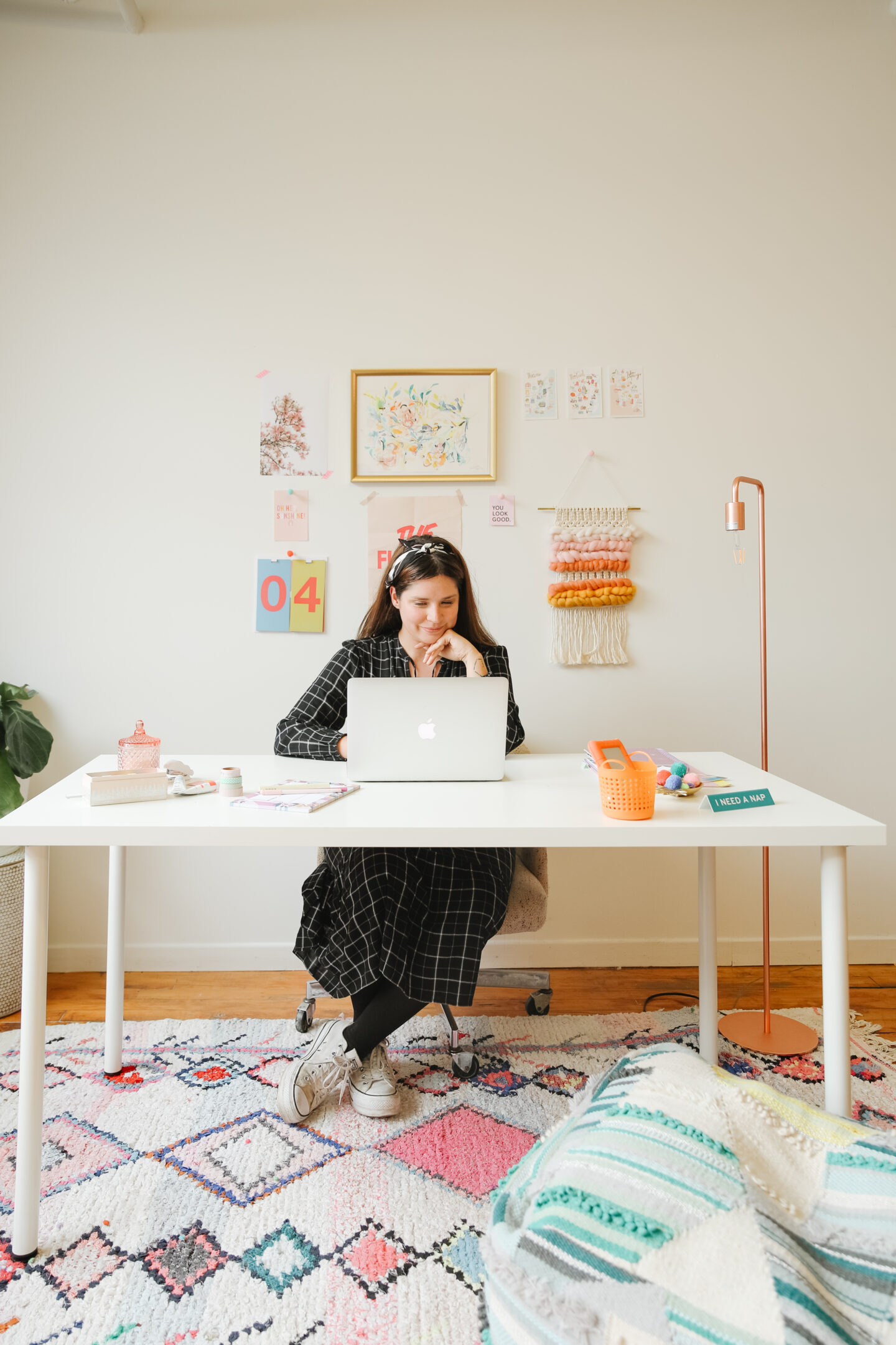 Step two: Let's organize all the content and style
After you get to know all the tools you have in your hand available to build your website, the next step is to define the content and style you'll produce.
In my case, I started by defining my main website sections as:
– HOME
– RENT
– PHOTOGRAPHY
– CONTENT CREATION
– CONTACT
– ABOUT US
After you have your channels, photos, copy and logo, the easiest is yet to come, you can easily click and drag, moving sections by blocks already built-in with a really easy user experience from GoDaddy. I selected one of the 20+ designer-made templates and I was able to customize everything aligned to my branding.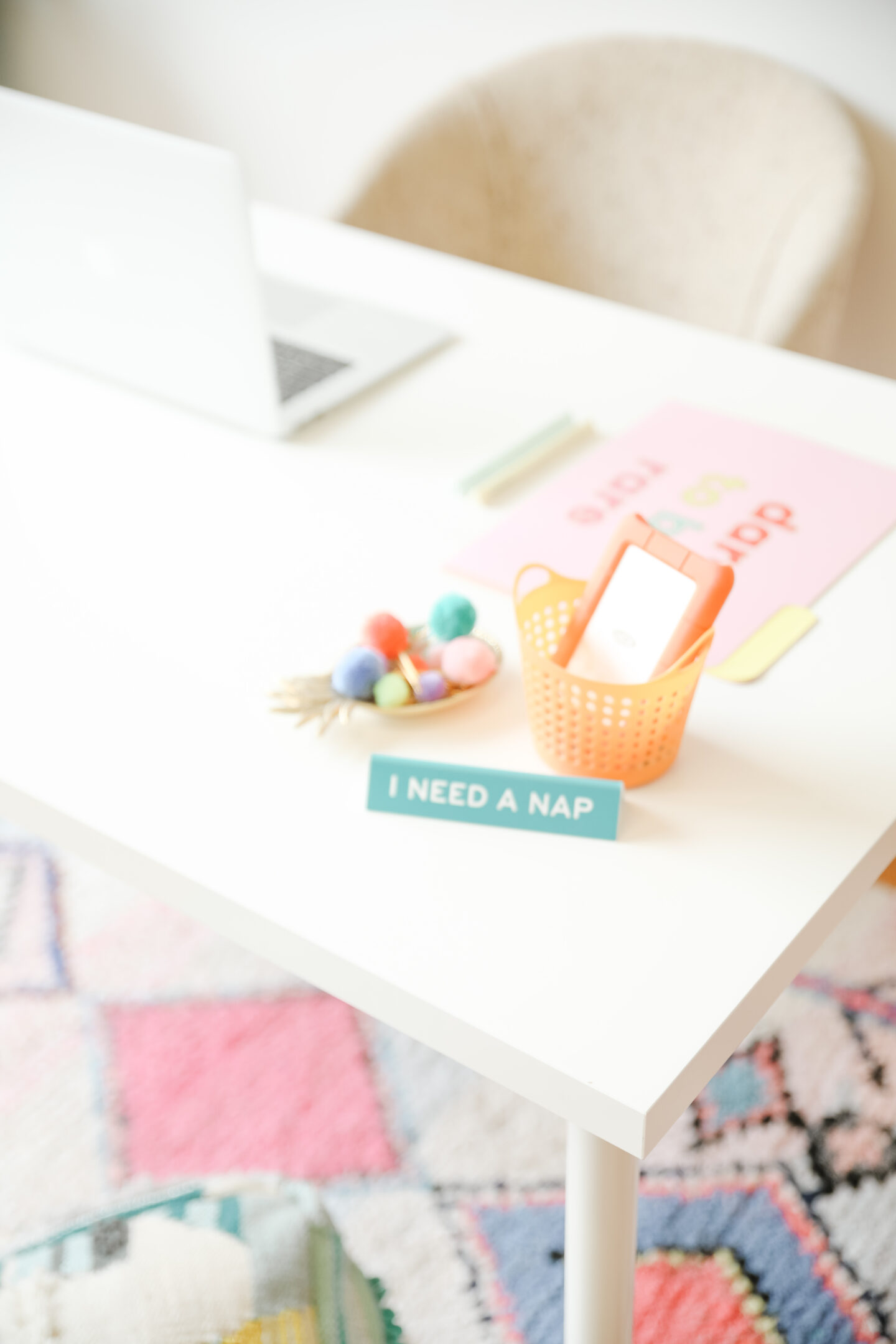 Step three: put it all together
Getting organized and producing a top-notch website is just so easy with the help of GoDaddy's website builder, but, how? Here are some main features that will help you save SO much time:
– Drop-down menus: you've got lot of pages? no worries! drop down menus are possible and they make navigation so much easier!
– Backup and restore: you can now sleep soundly, because GoDaddy will backup your site daily, yes!
– Contact forms: you can add as many as needed, letting your visitors contact you easily.
– Call to action: loved that I personalized all my call to action buttons using this builder, helping me drive conversions and sales to specific content.
– Update from any device: heaven is here! yes, you can update on-the-go from your phone or tablet!
– It is VERY customizable: you can update your fonts, font size, banner colours, layout, and how you want to build each page or section.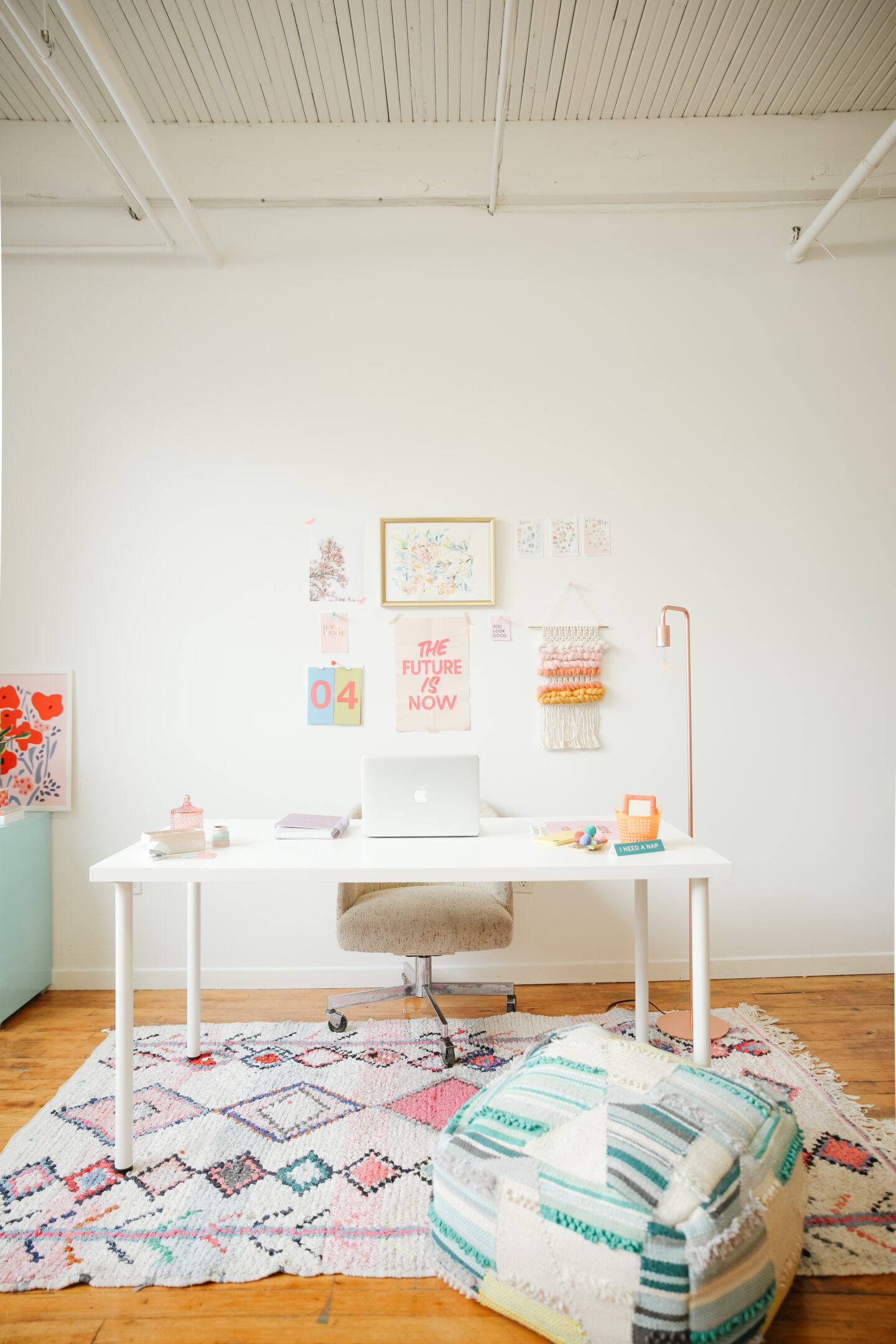 Step four: Learn your audience, and optimize!
One thing that surprised me was to discover the new InSight™, data reporting tool that comes with GoDaddy websites + Marketing! I adore setting goals, gather as much data from my audience as possible and understanding their behaviour, what they want to see, or not.
With this new feature, you can:
– review metrics on a daily basis as visitors, engagement, reviews and social.
– monitor growth using site stats and your score, measuring against businesses with online presence as you.
– have personalized recommendations, with helpful tips based on data from 1 million + customers, that are just like us.
The future of data, is here!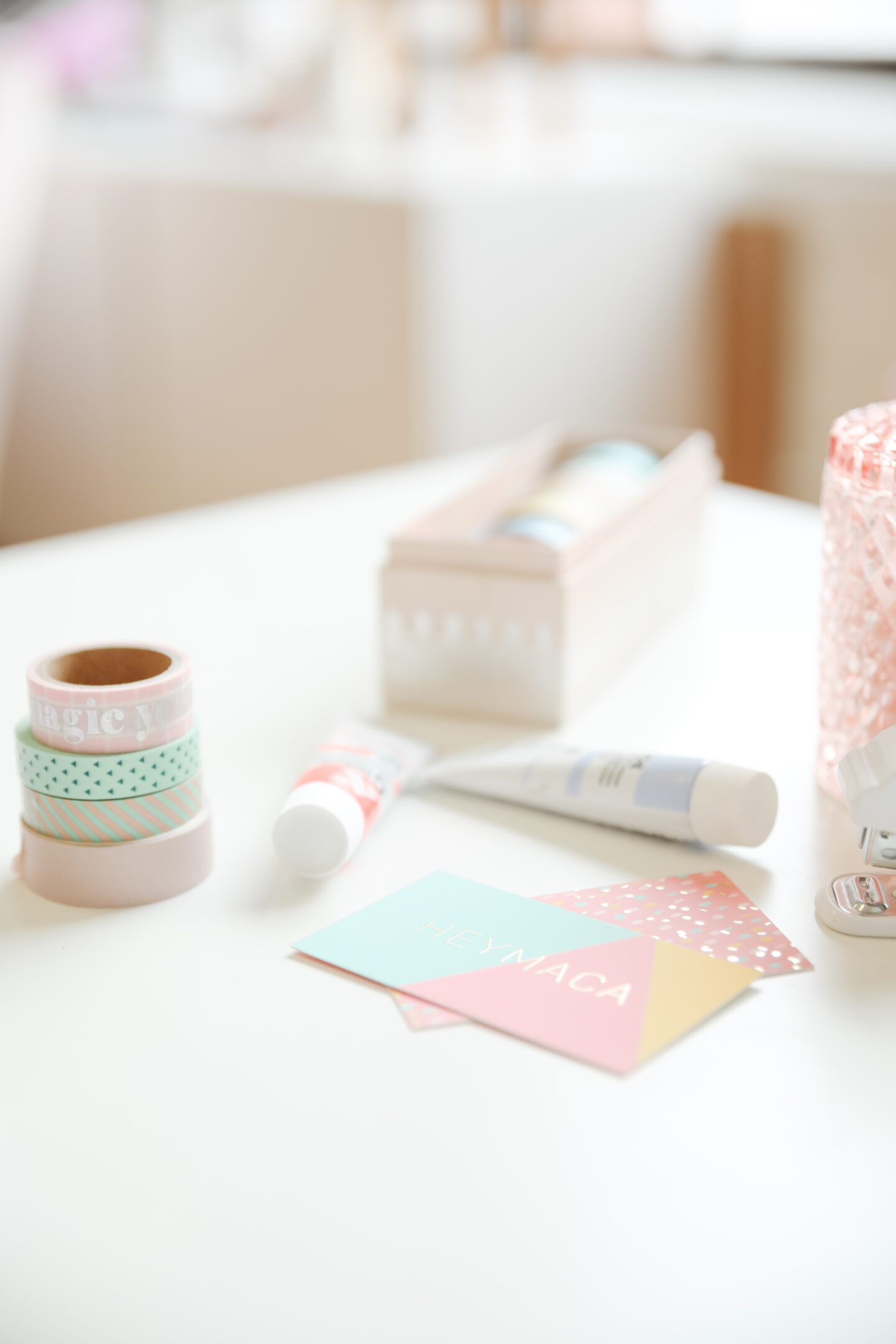 So, tell me now, what are your business goals before the end of the year? Is updating your website one?
Endless thanks to GoDaddy, for being a fantastic partner for HeyMaca and for sponsoring this post.
All the comments included in this post (and all the tips) are genuinely mine.
Visit our new website, here