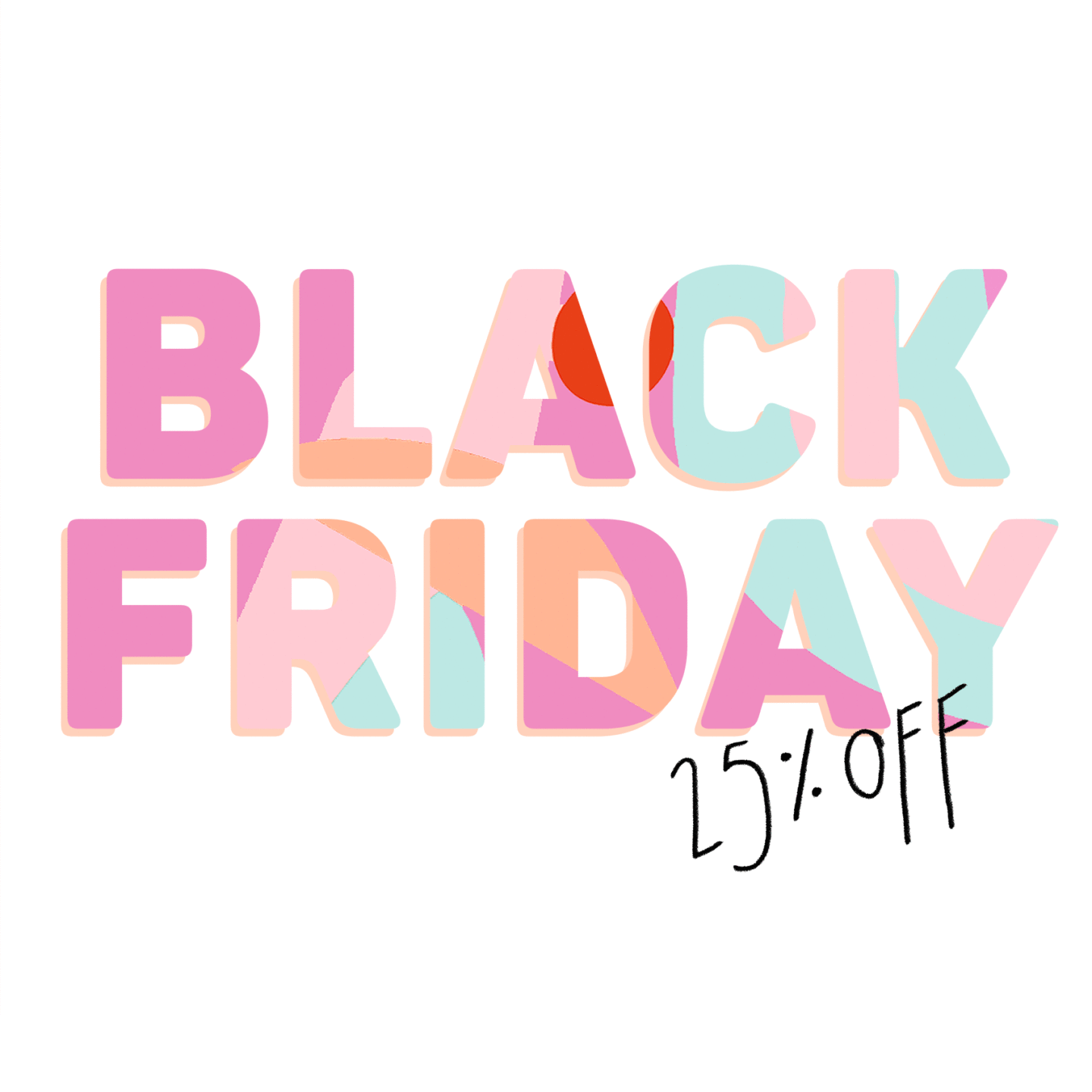 Our shop Black Friday sales are here!
For the first time since we launch (three months ago already, wow!), we decided to do a MASSIVE discount on our entire product line, just to spoil each of you, getting ready for Christmas, obviously.
I usually wait for this weekend all year long (guilty), to get an endless list of things for my house, studio, kiddos, friends and family and I'm always curious to see if you guys do the same. Are you an overachiever who gets everything done before December starts? or do you procrastinate until the last minute?
Now that my tree is up (and I finally have an indoors one, not like home) this weekend is a perfect excuse for you to fill it! Head to our shop right here, and use the code BLACKFRIDAY (valid until Monday!)
So, let me share all the discounts we have at the shop right now: