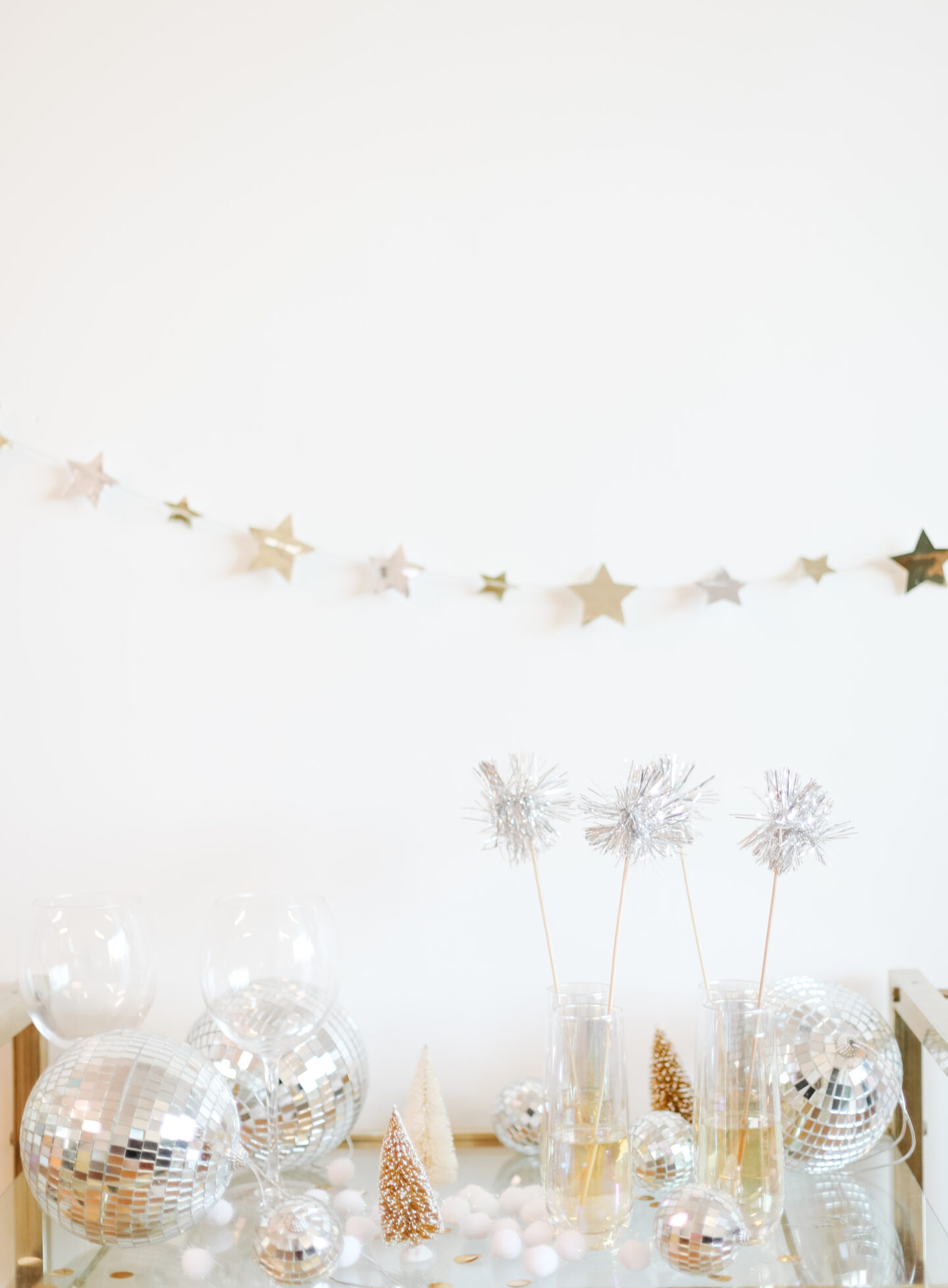 December IS OFFICIALLY HERE OH MY GOD!!!
I started our week feeling festive that my favourite month is finally here and with this super easy idea: tinsel drink stirrers DIY! After our last EPIC DIY kitchen pantry project I felt I needed a new one already.
and YES, these are SO easy and SO stinking adorable, made just to complete your festive drinks like a boss this Christmas. These drink stirrers are way fun to make, and they look and take no time at all, no kidding, less than 5 minutes in total.
Your drinks will look super fancy and if you have some extra time, you can even make them as a gift idea for your friends!
Are you ready for our quick DIY? Let's roooooll!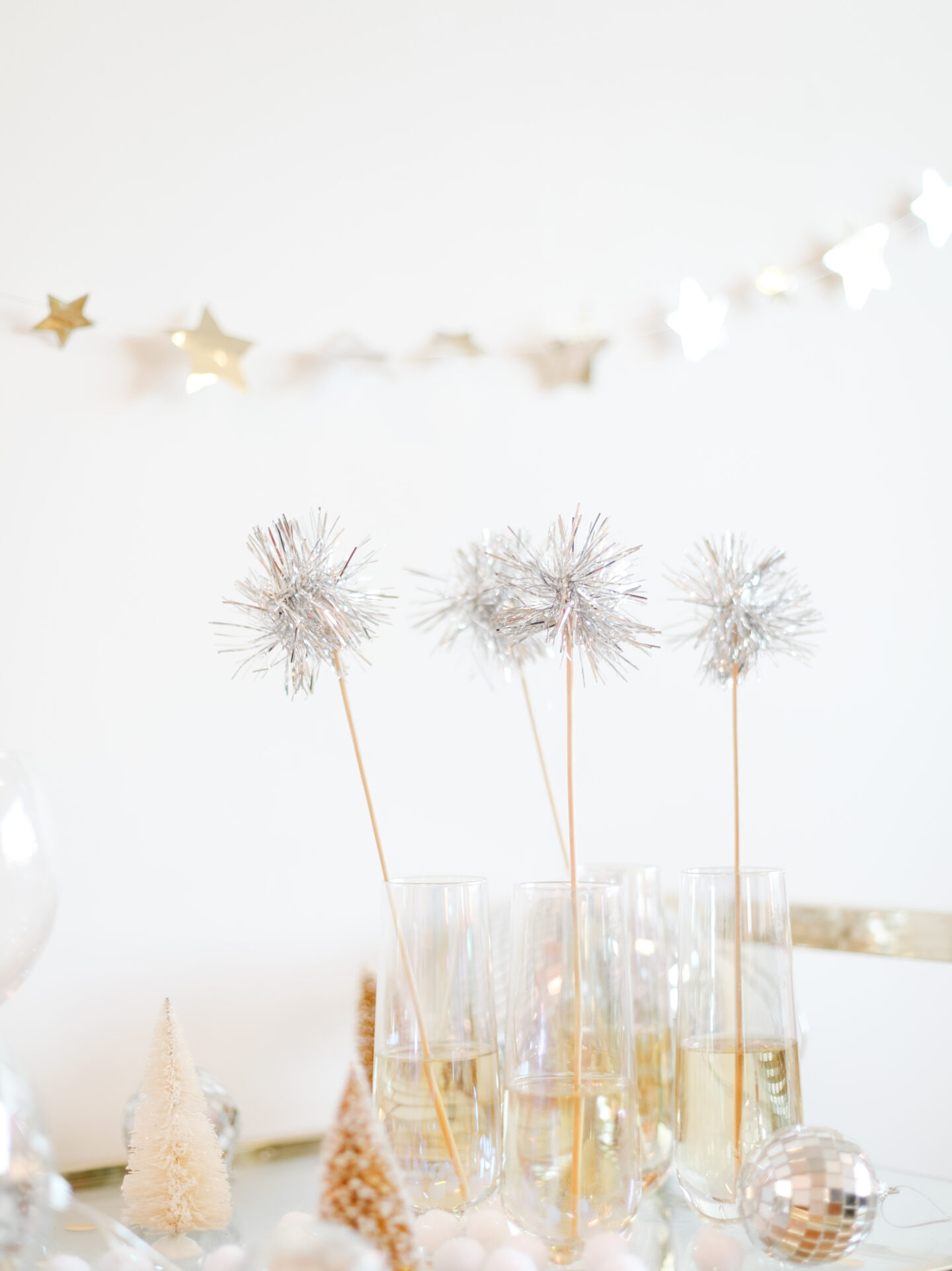 Cute drinks, anyone? I just love a good ol' sparkle and glam in all my celebrations. These fun tinsel drink stirrers are the perfect addition to my bar cart and I'm sure you'll love them, am I right?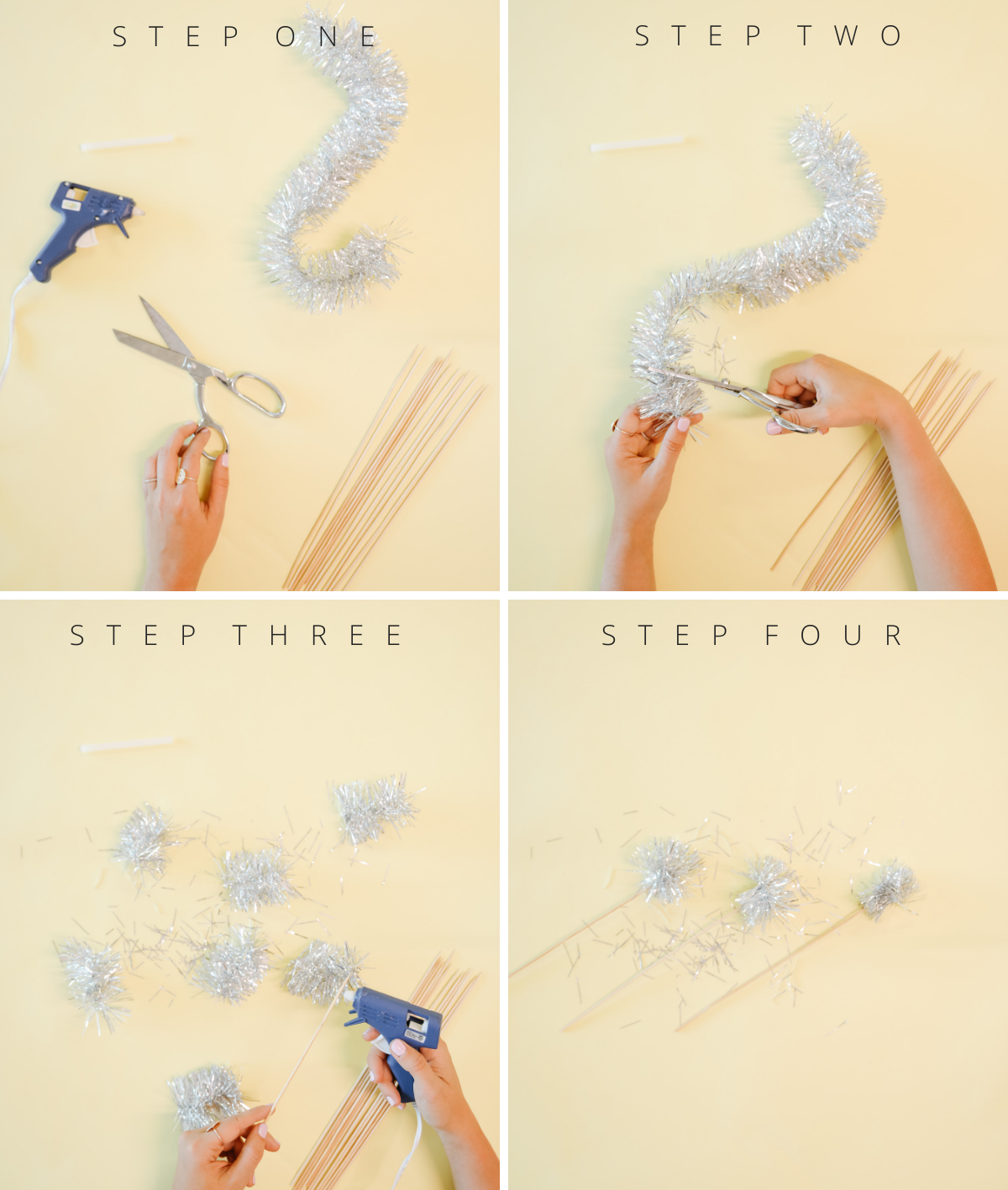 materials
– Bamboo skewers
– Scissors
– Glue gun and glue stick
– Colourful tinsels
STEP BY STEP
1. Get your favourite tinsel (I bought it at Dollarama or you can get them on Amazon here). using your scissors, cut off a small piece (about an inch and a half).
2. With your glue gun, put glue on the top of the drink stirrer (I avoided using plastic and got wooden skewers)
3. Hold the piece of tinsel onto glue until it's ready at the top of your stick
4. Let it dry for a couple of minutes and serve in a long glass with your favourite drink!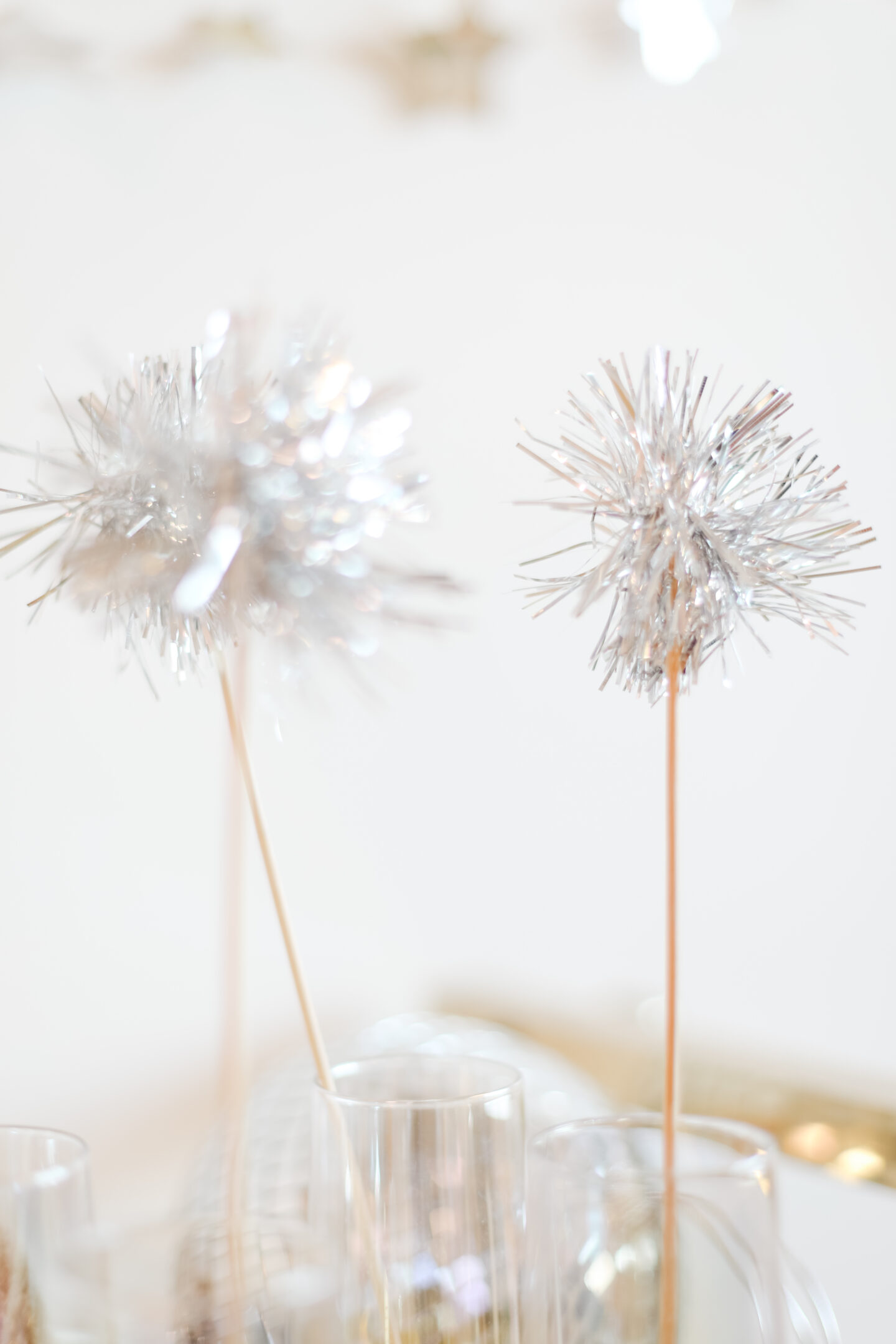 What are your plans these holidays? I have two more weeks of crazy work and then, traveling to Toronto with my family!
I can't wait for the festivities!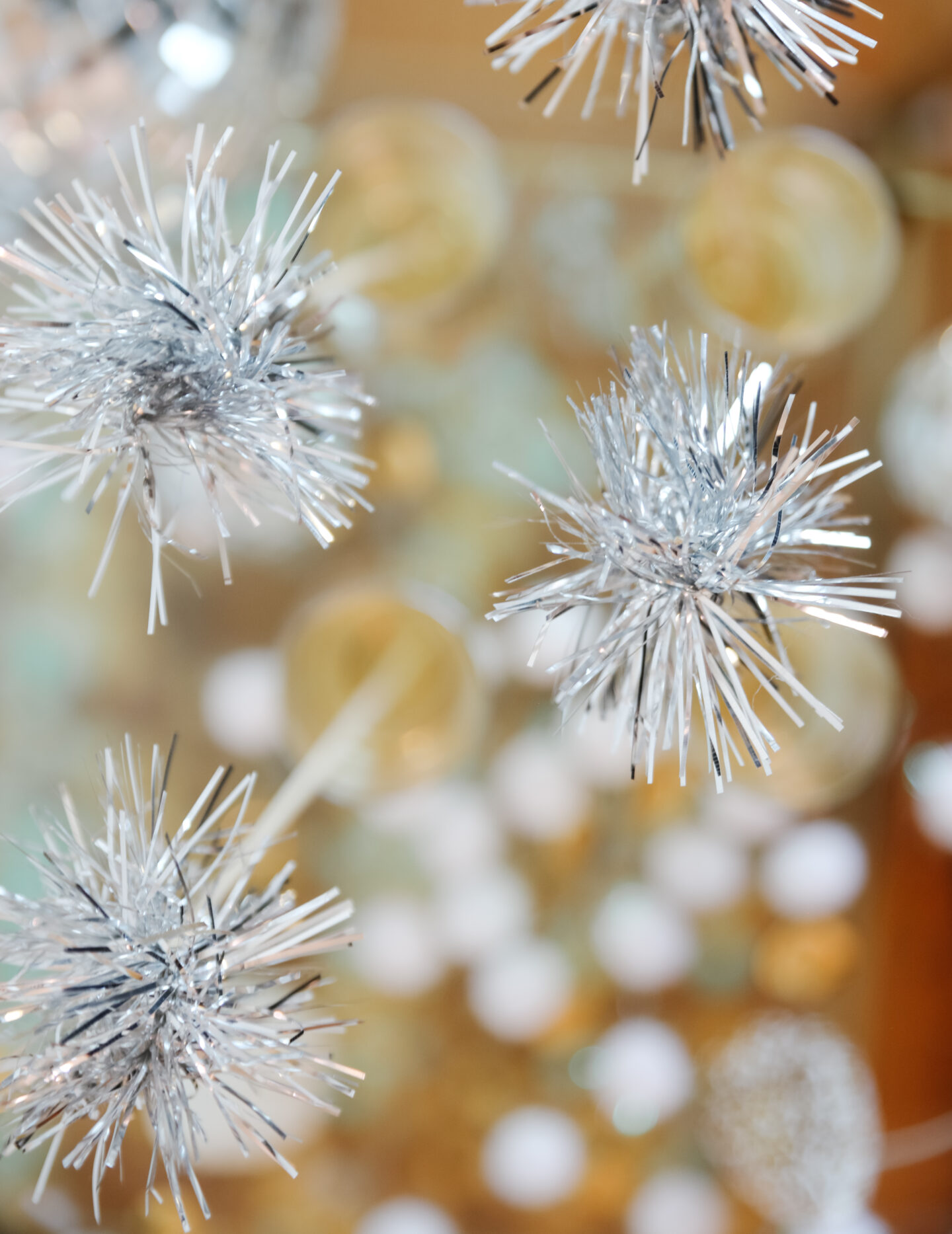 Hope you try this easy project with your friends, and cheers!