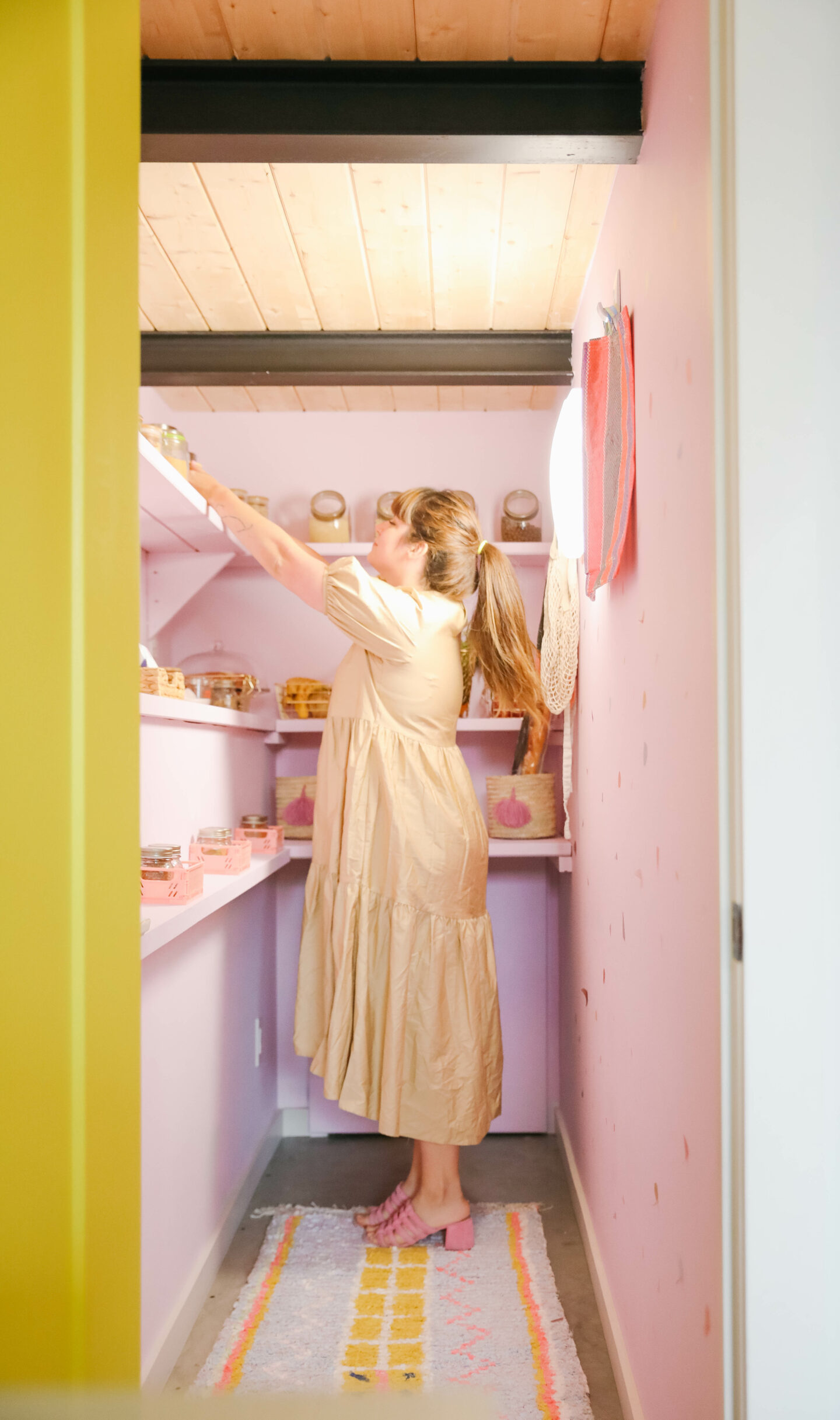 We have a new kitchen pantry: HALLELUJAH!
.. and yes, you heard me screaming and jumping of joy, because this space was my ultimate pastel dream at home. This DIY project started last month, after completing my entryway, remember here? in all honesty, my goal was to blog at least one major DIY each month, but, life simply happened.
I traveled twice, my kids were sick, my parents are home visiting and a lot happened in between, but, even with a delay, I finished it (with toooons of help from my dad).
Having an organized pantry kitchen was a dream for me for different reasons. One, it is extremely rare to have a dedicated space for kitchen storage and two, while I was raised in Venezuela we ALWAYS had one, so for me, the memories of growing up cooking meals with my mom, running to the pantry and even hiding in it, makes my heart so full, SO full.
Having an organized pantry made me realize OMG, I had SO much crap inside. SO many things I wasn't using so many food that ended up in waste, and how much time I spent by not having everything well planned.
This project will not only help me make better cooking sessions with my family, but also helped me remove all the clutter I had, so I won't end up buying things I already have in storage (this is the story of my life).
My space isn't big, it is a tiny room right next to our fridge that helps us optimize the limited space we have at home.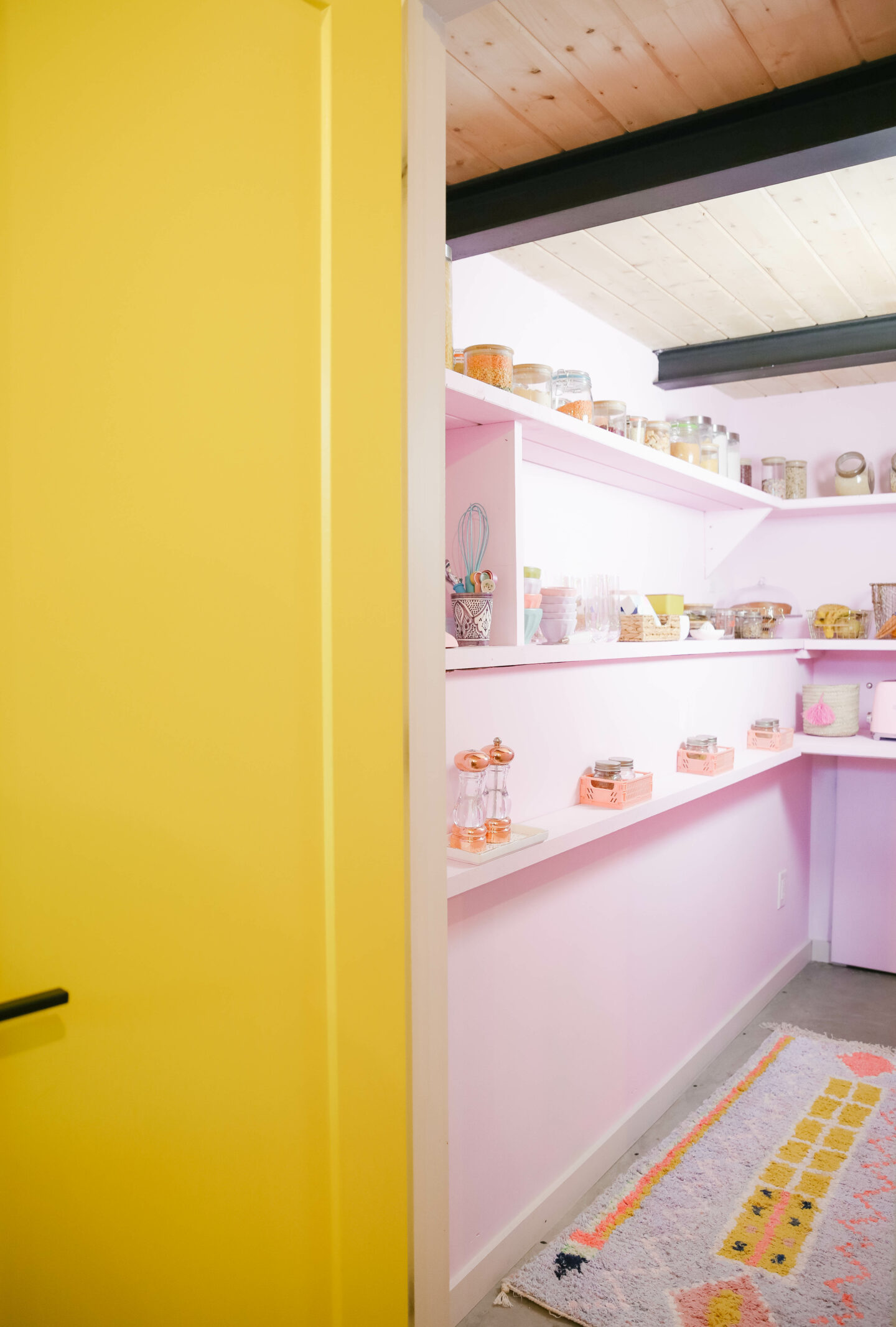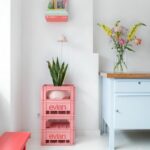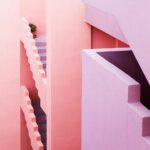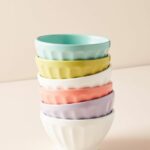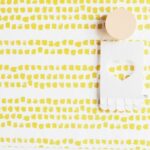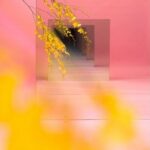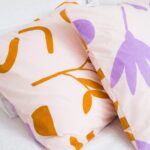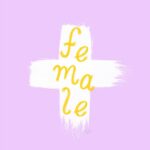 With the help of my friend Autumn from AutumHachey Design and Interior design bestie (legit twins in life), we sat one day (over the phone) and brainstormed all the possible styles we could do in this tiny room
Two words: Los Angeles meets Morocco.
We wanted something fresh, full of life, colour (magic words), and FUN! So, pastel lilac it is! (and of course, I convinced my husband it was such a smart idea to have it painted in one solid tone, including shelves).
The before of the space (in this picture below) was my old pantry space, before we added the first coats of colour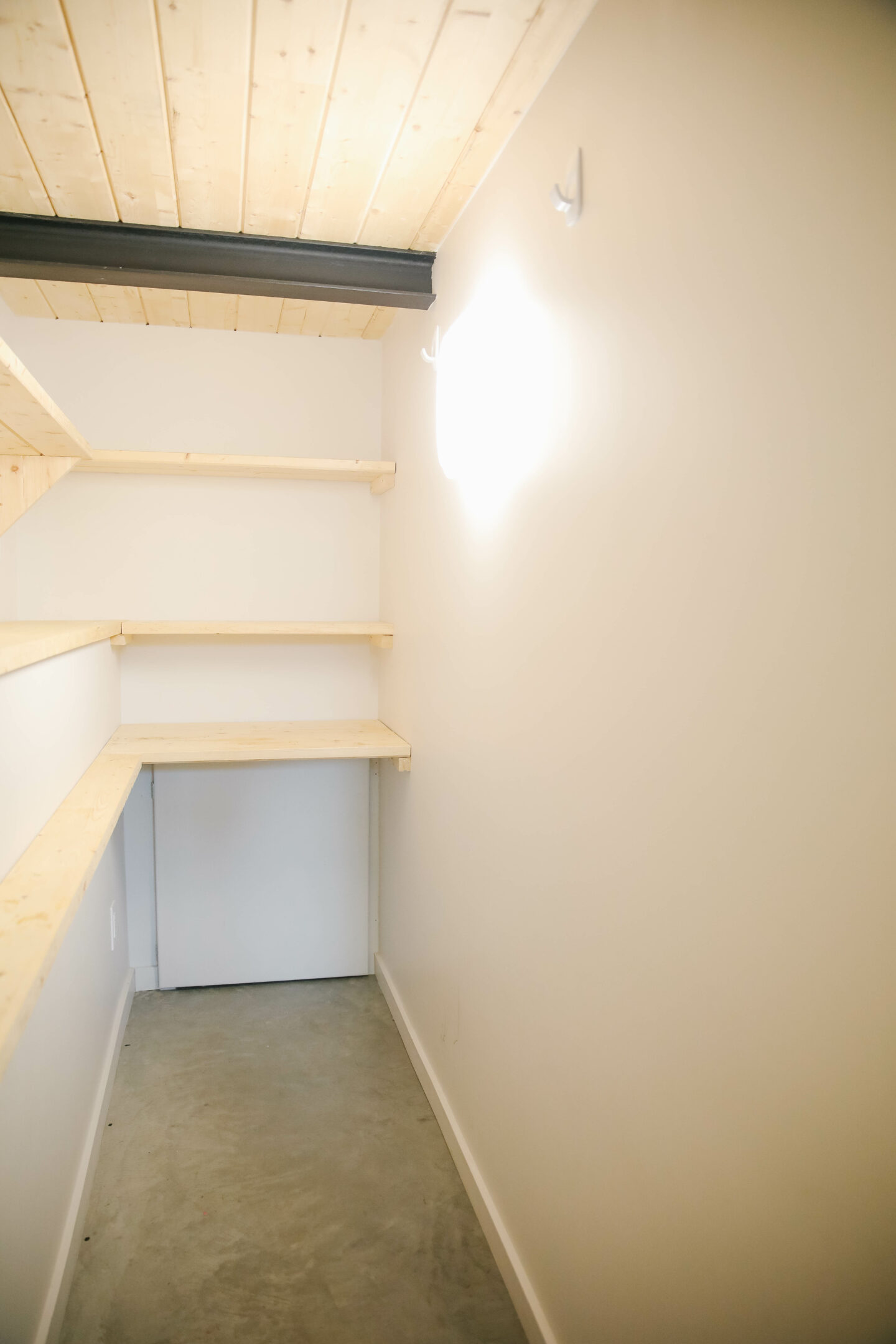 This is how we got our pantry when we bought our home.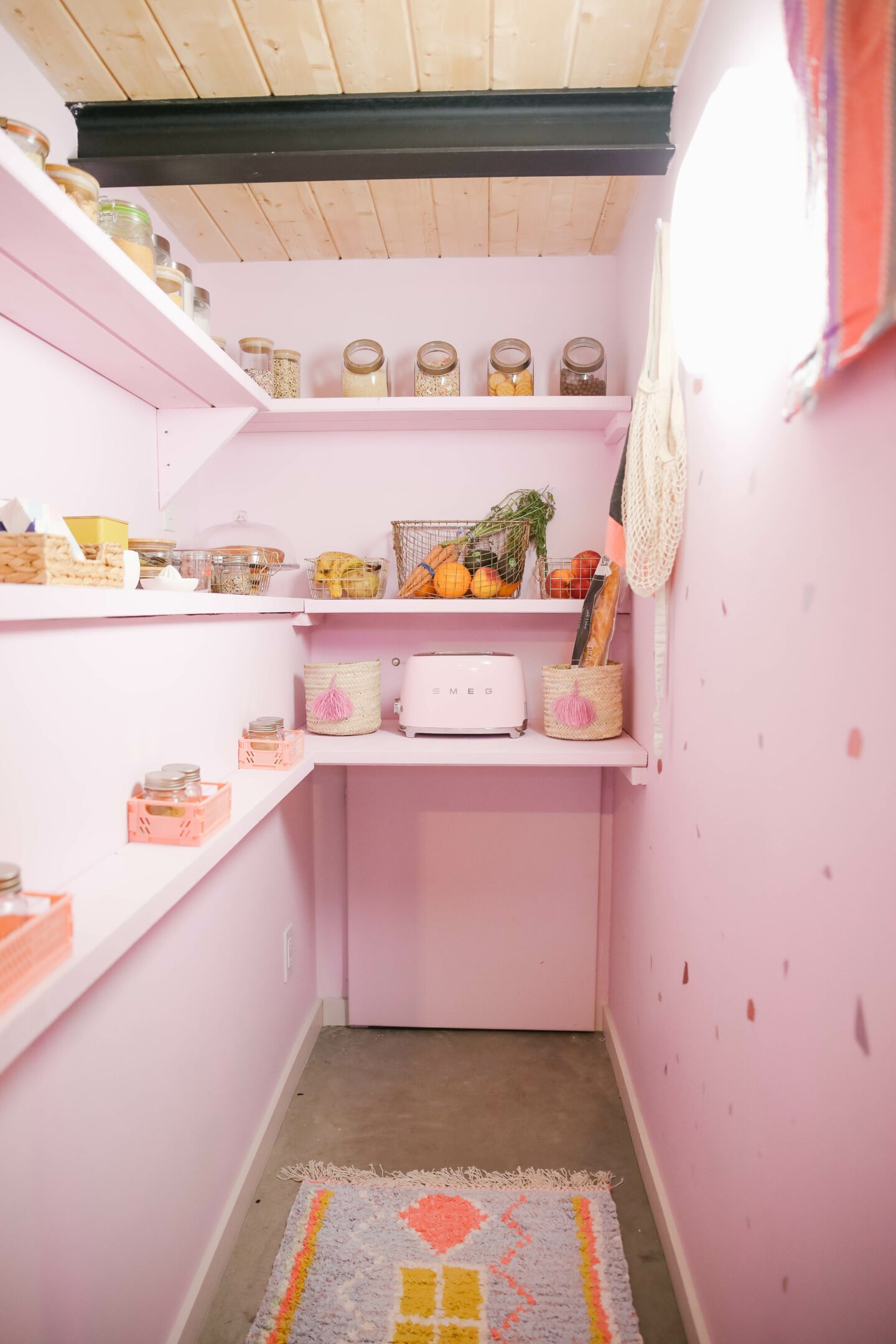 Step one
To start from scratch: we completed this DIY project by decluttering my pantry. It felt SO GOOD to purge, and channel my very own Marie Kondo in here (having my mom by my side), going through many, many boxes and bags of food accumulated over the past two years.
we packed everything in boxes and started classifying the number of things we had, to my surprise, expired, repeated or with tons of unused products.
It looked like my kitchen has been raided, but I'm incredibly satisfied to see the final project done: a functional, organized and inviting kitchen pantry.
Step two:
After the crazy Marie Kondo sessh, we added our pastel lilac colour to the walls, my terrazzo wall stickers and got a gazillion storage jars to categorize and store all the food I had all-over-the-place.
I organized my baking and cooking goods in see-through glass containers, so I'm sure what I have now available for cooking (SO much easier!).
All my dry goods like pasta, grains, sugar, salt, condiments, cereals are now in jars, so I can finally eliminate the use of single plastic usage, and start a better eco-living at home.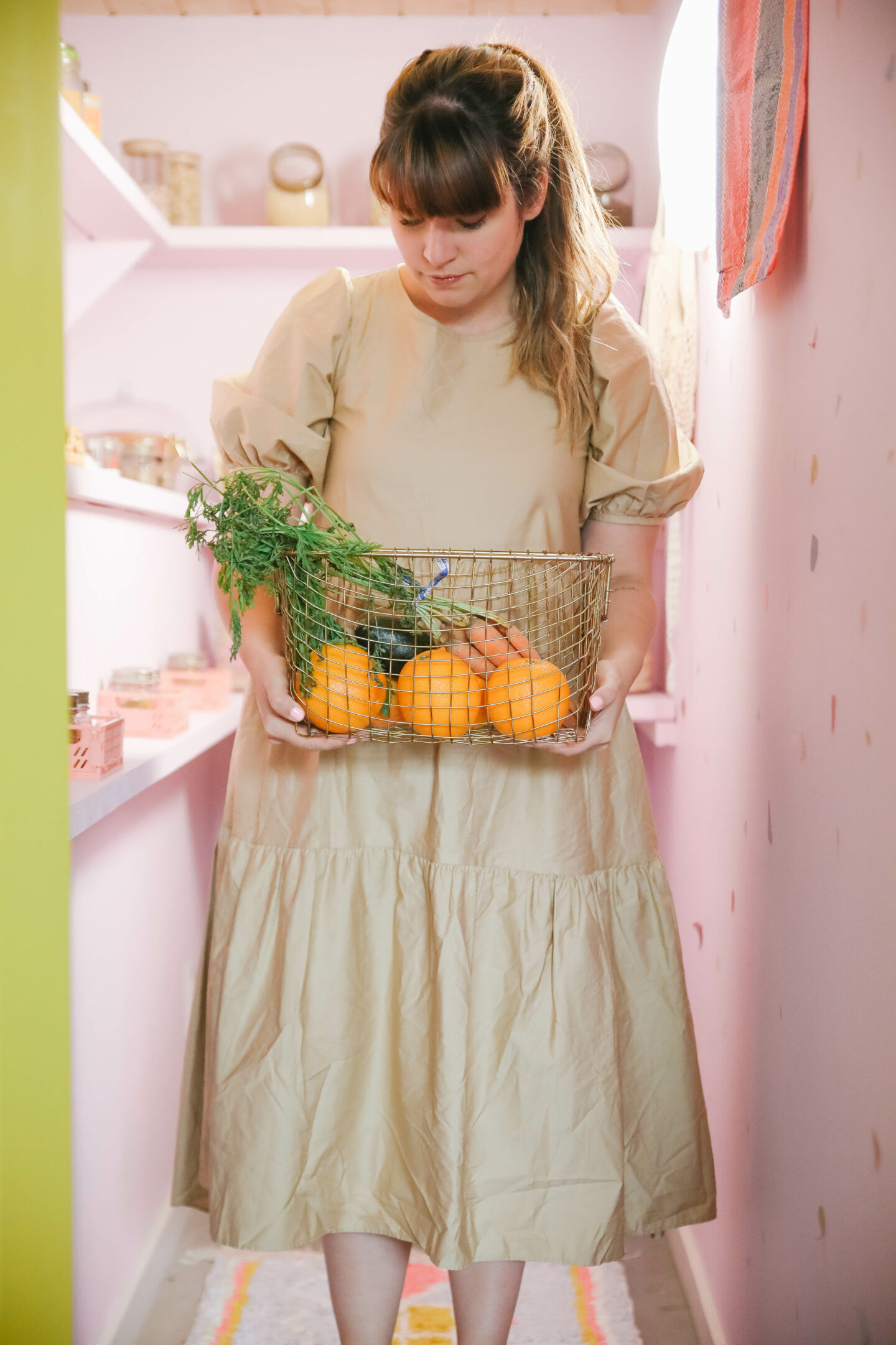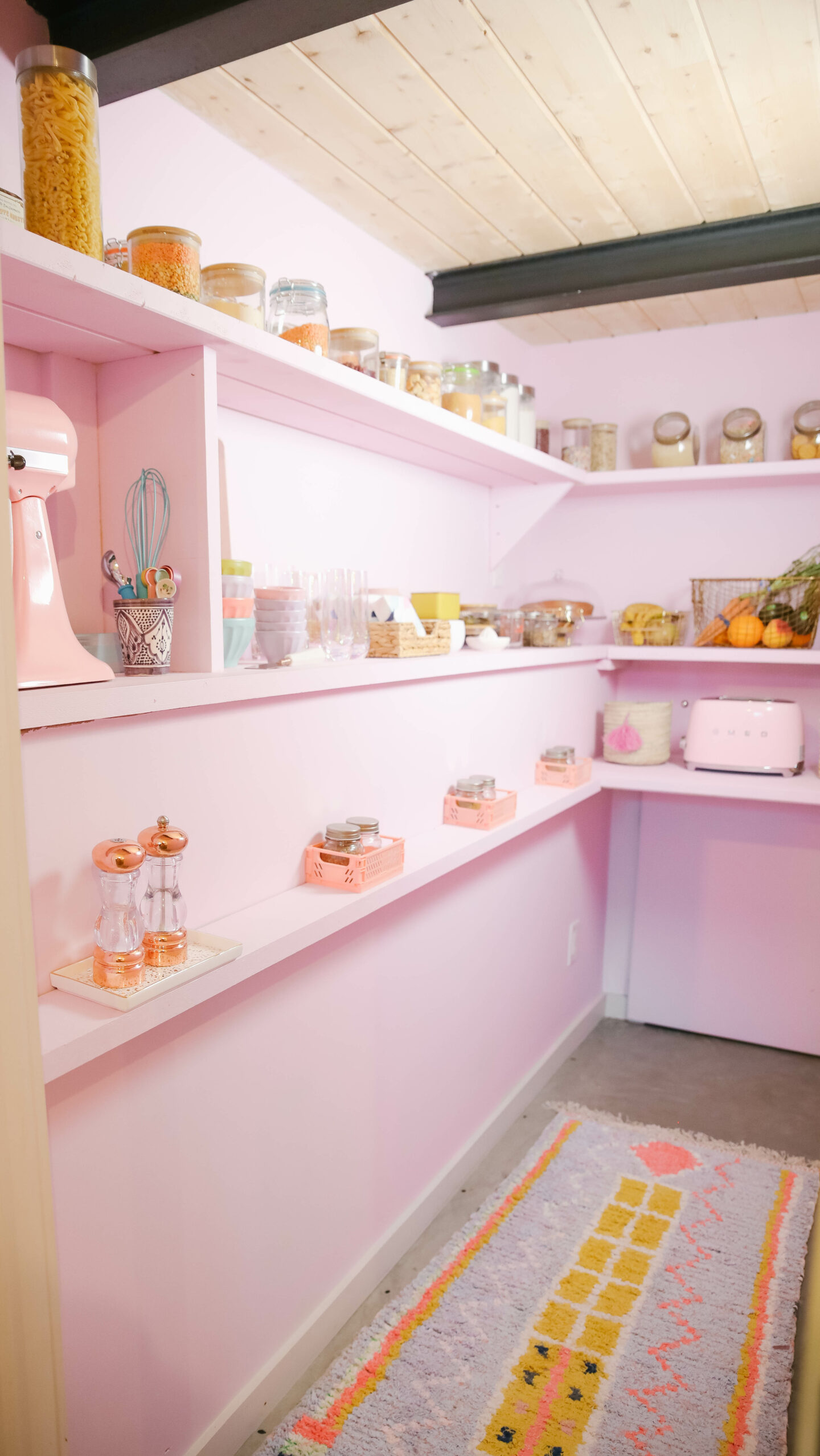 My ultimate goal was to have a kids friendly, organized space to show both Nico and Oli how easy it is now to help mama at the kitchen!
Look at this beauty now.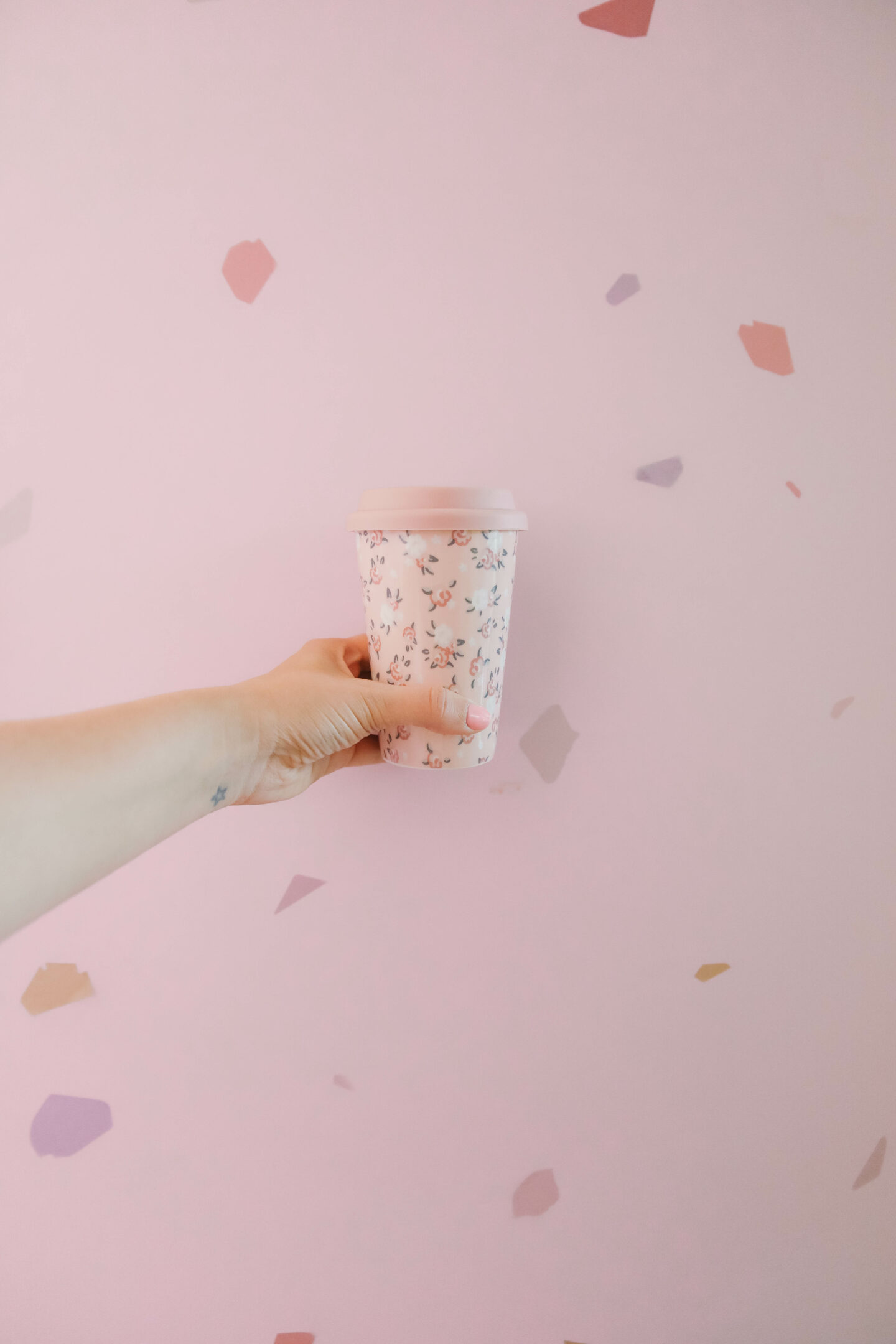 One of my favourite design elements, is this Terrazzo wall decal. Initially, I was planning to design and print a wallpaper for the main wall, but time and budget happened. So if you want to add a splash of fun to your walls, decals are such a perfect option!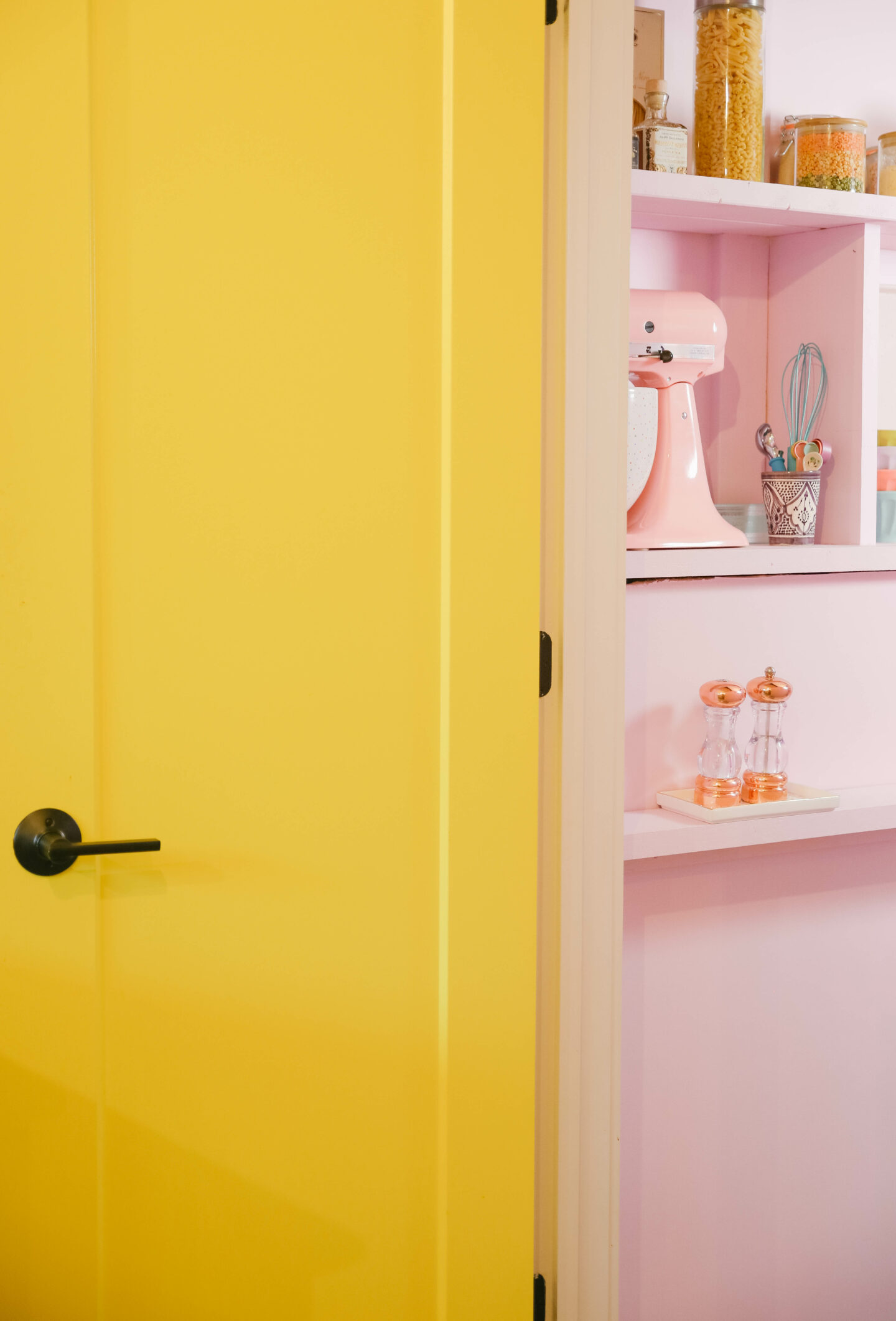 Nota bene: I had to find a colour that could match and flow with our yellow door, I'm obsessed how these two tones compliment each other SO perfectly!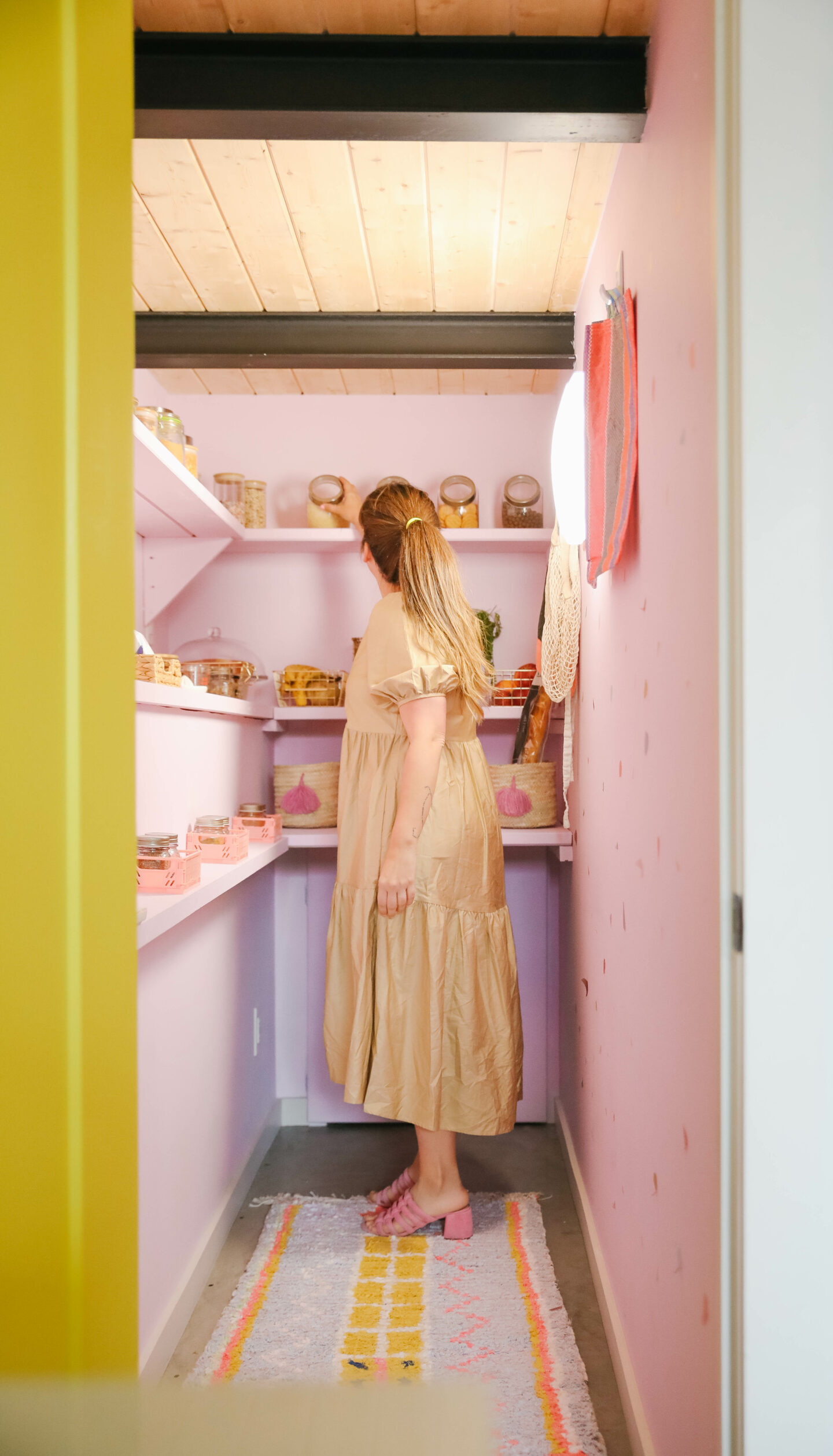 So, what do you think? Were you expecting this colour combination?
Kitchen Pantry Shopping Haul
Colourful runner – Babasouk
Smeg pastel toaster – WestElm
Terrazzo Wall Decal – DIY
Glass containers – Dollarama, Homesense, Crate & Barrel, Ikea Canada
Baskets with tassels – Babasouk
Pink little baskets – Flying Tiger
Small copper gold organizing baskets – Dollarama
Glass cake server – Ikea Canada
Pink Mixer – KitchenAid Canada
Medium wired basket – Homesense
Matte pastel bowls (medium and small) Anthropologie
Cheese knife – WestElm
Champagne flutes – Homesense
Coffee mugs in white – Nespresso Canada