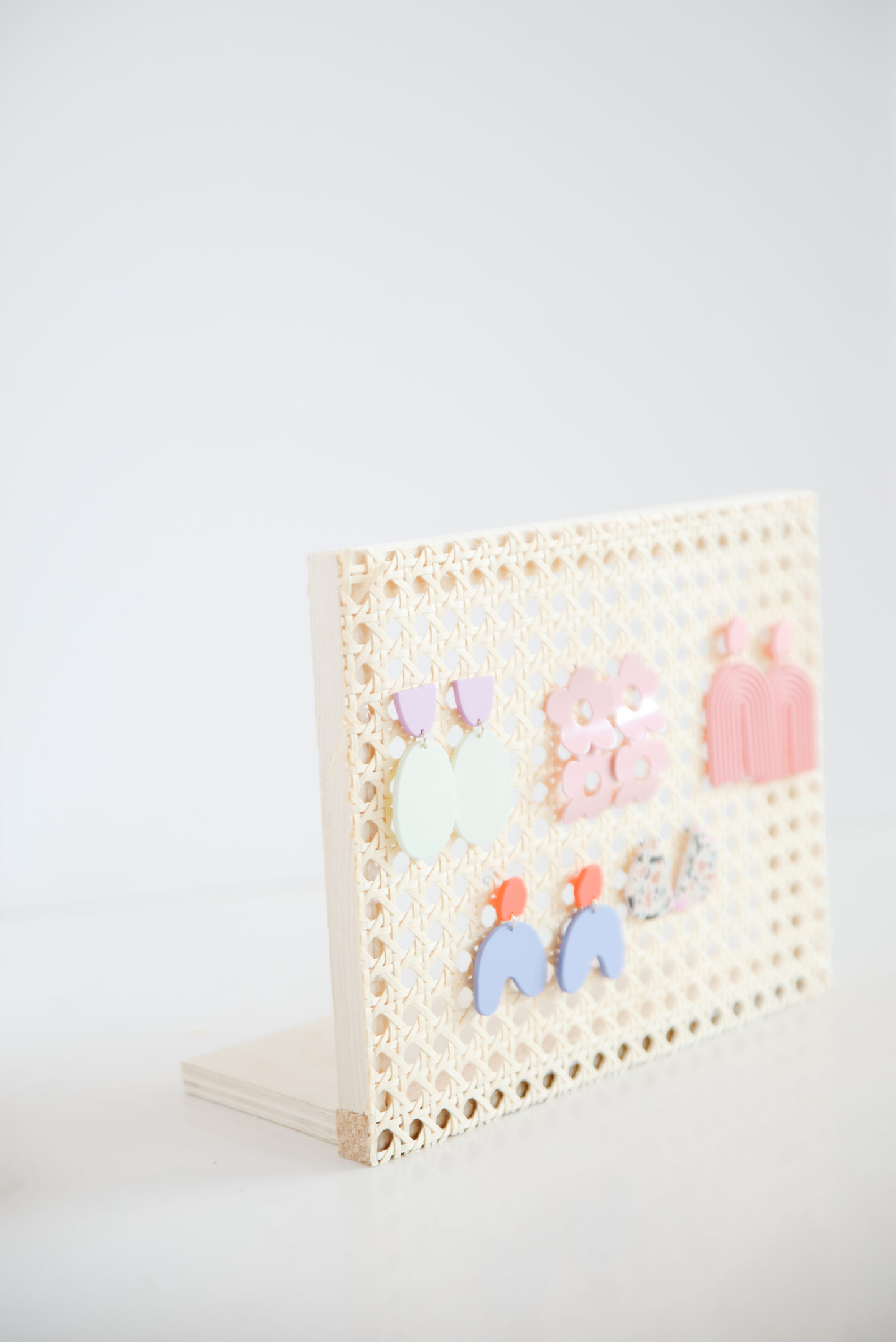 The first DIY of 2022 (wow, new year!) Naturally, January automatically means for me:
Let's-organize-and-declutter-everything-asap-Maca-insert-screamssss
So, to fit this I got it 2022 mindset, I'm going to show you how to organize aaaaaall your earrings with this cute, simple earring organizer DIY project using wood and cane (as a daughter of a carpenter, these are my favourite type of projects!).
You'll only need a couple of materials and a few minutes to create it, deal?
Let's roll babies!
materials required:
An old canvas frame (I had this one from the Dollar store, WIN!)
A piece of cane webbing
Hot glue gun & glue
Carpenter glue
A piece of MDF
Scissors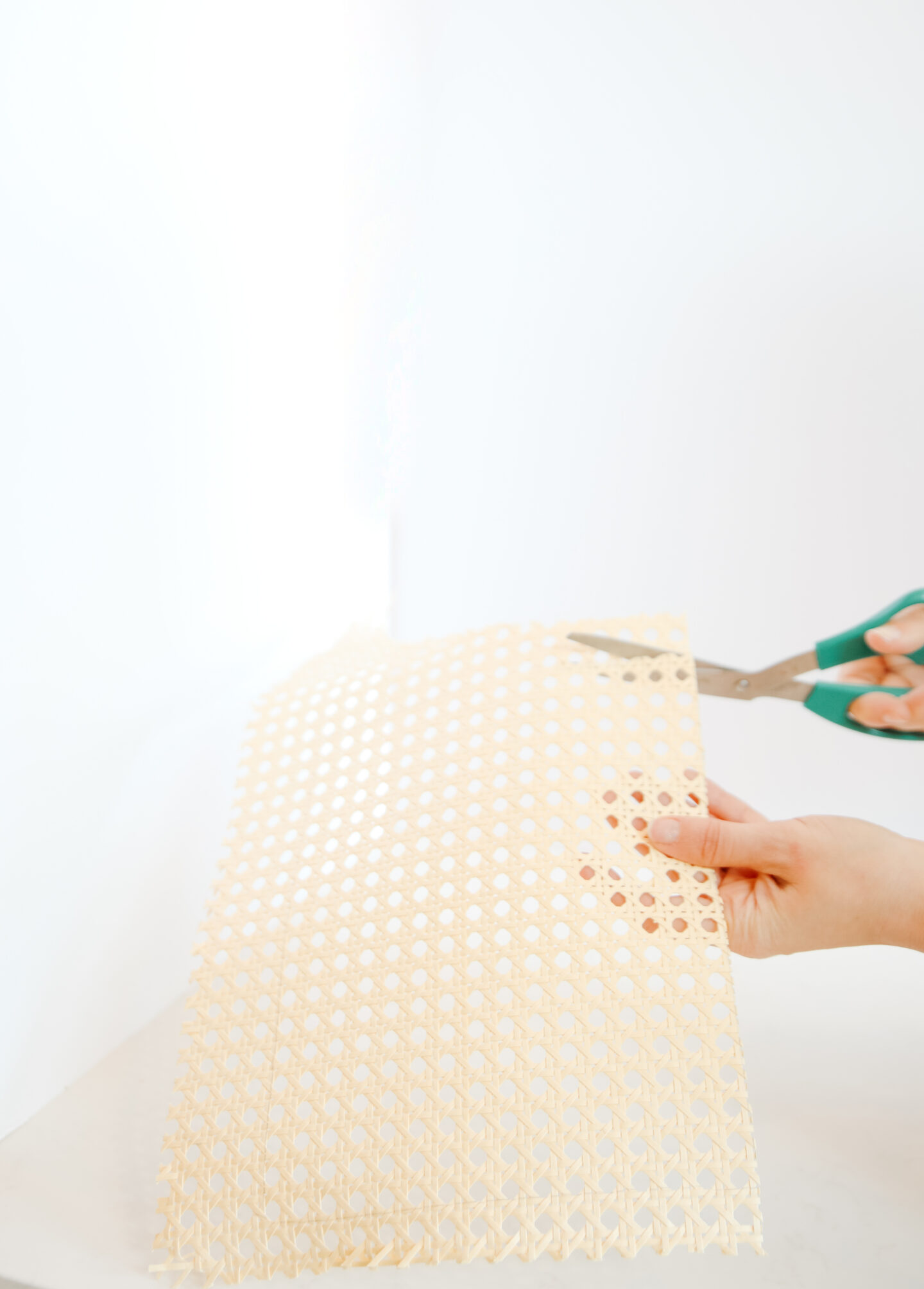 Step one:
Let's start by cutting the cane webbing to fit the frame size using our scissors. I previously treated the cane (soaking it in hot water for 15 minutes and letting it air dry) for best results.
Step two:
Grab your piece of MDF and glue it using your carpenter glue to one side of the frame. We need to use this piece as our frame holder. Let it air dry for an hour or two.
STEP Three:
Let's now attach the cane to the frame with the hot glue pressing a bit on each corner making sure the cane is not loose.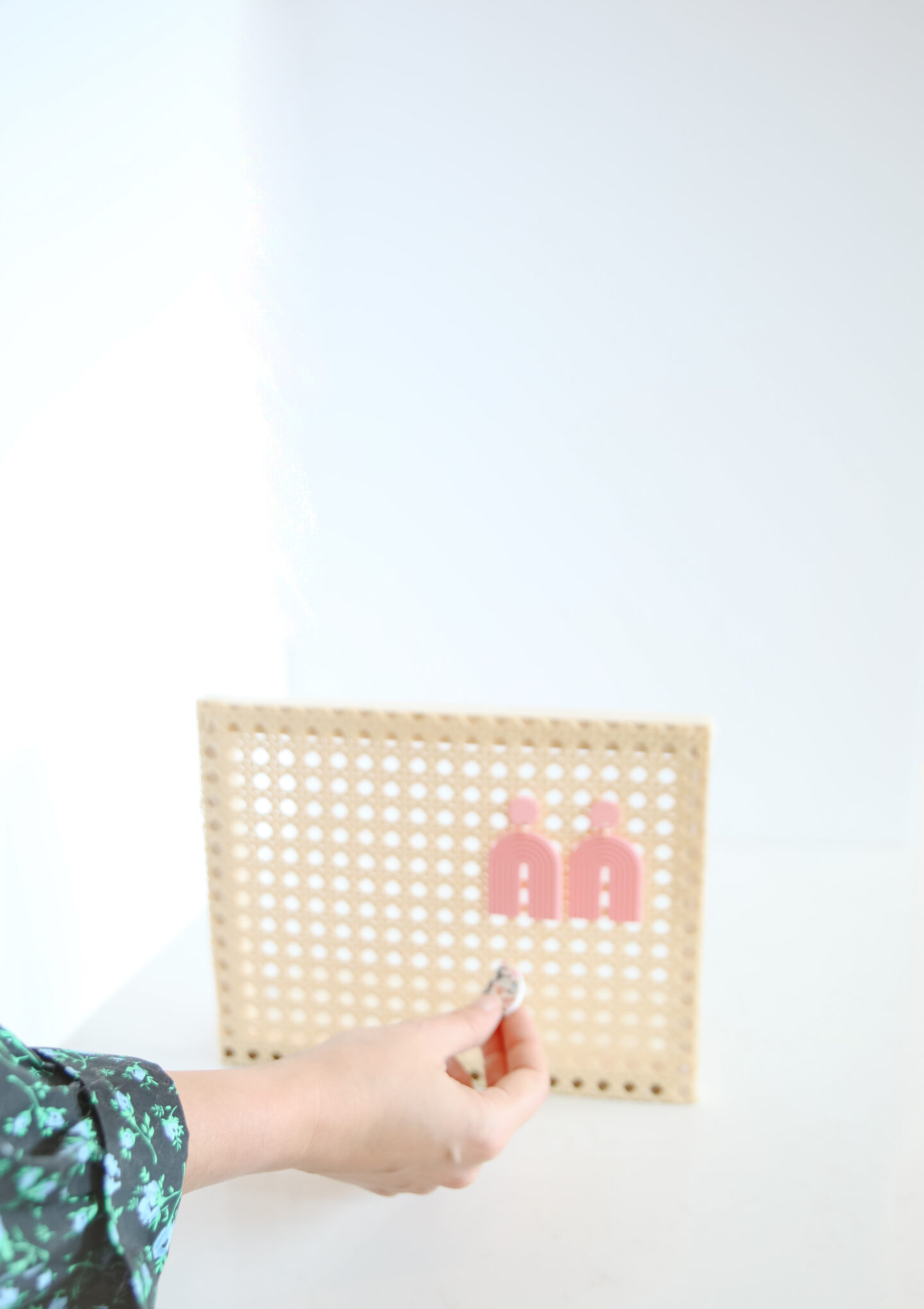 That's it, we did it, wow!
You can now add your favourite earring sets and style this incredible easy Earring organizer DIY.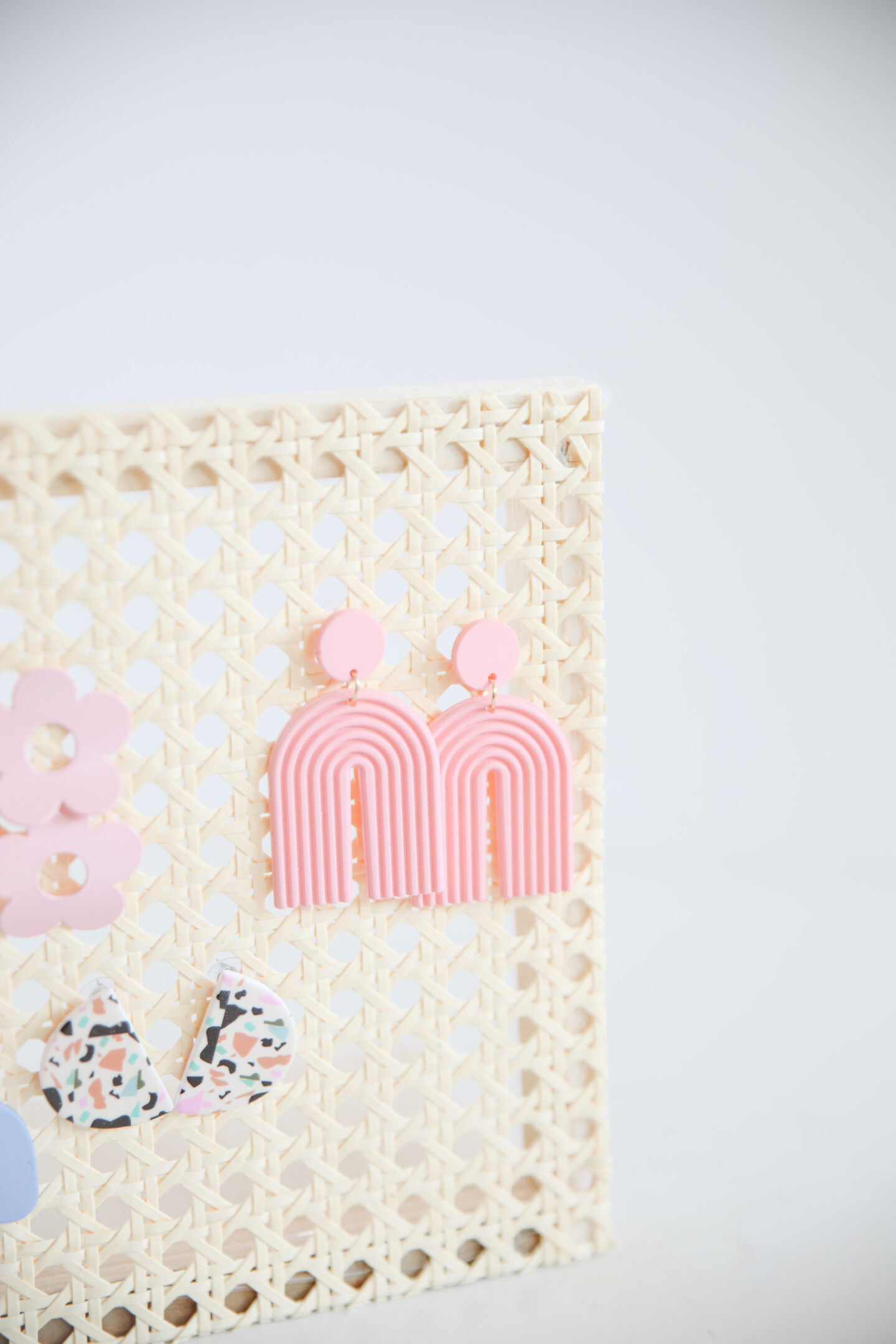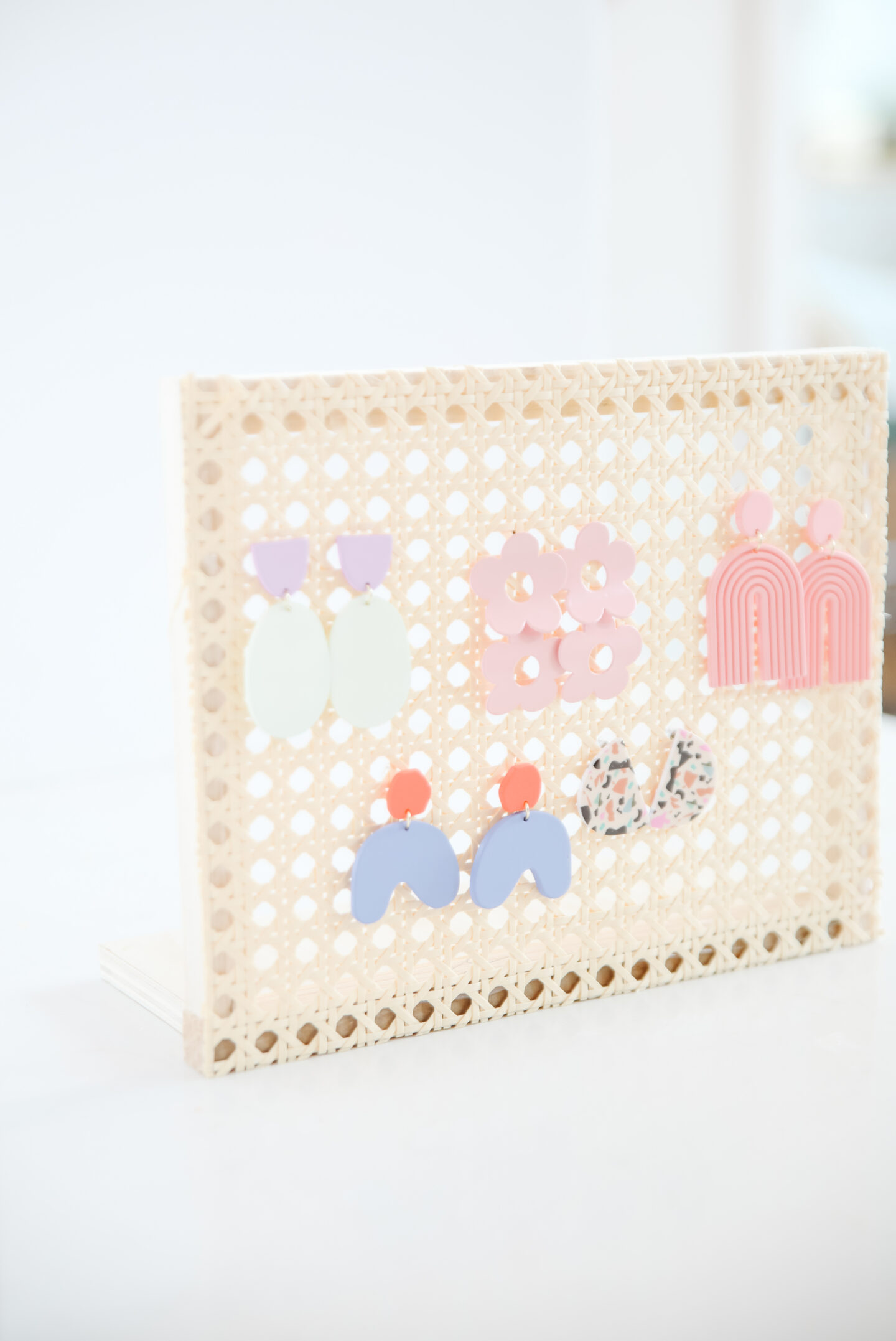 Seriously how cute is this organizer? (: