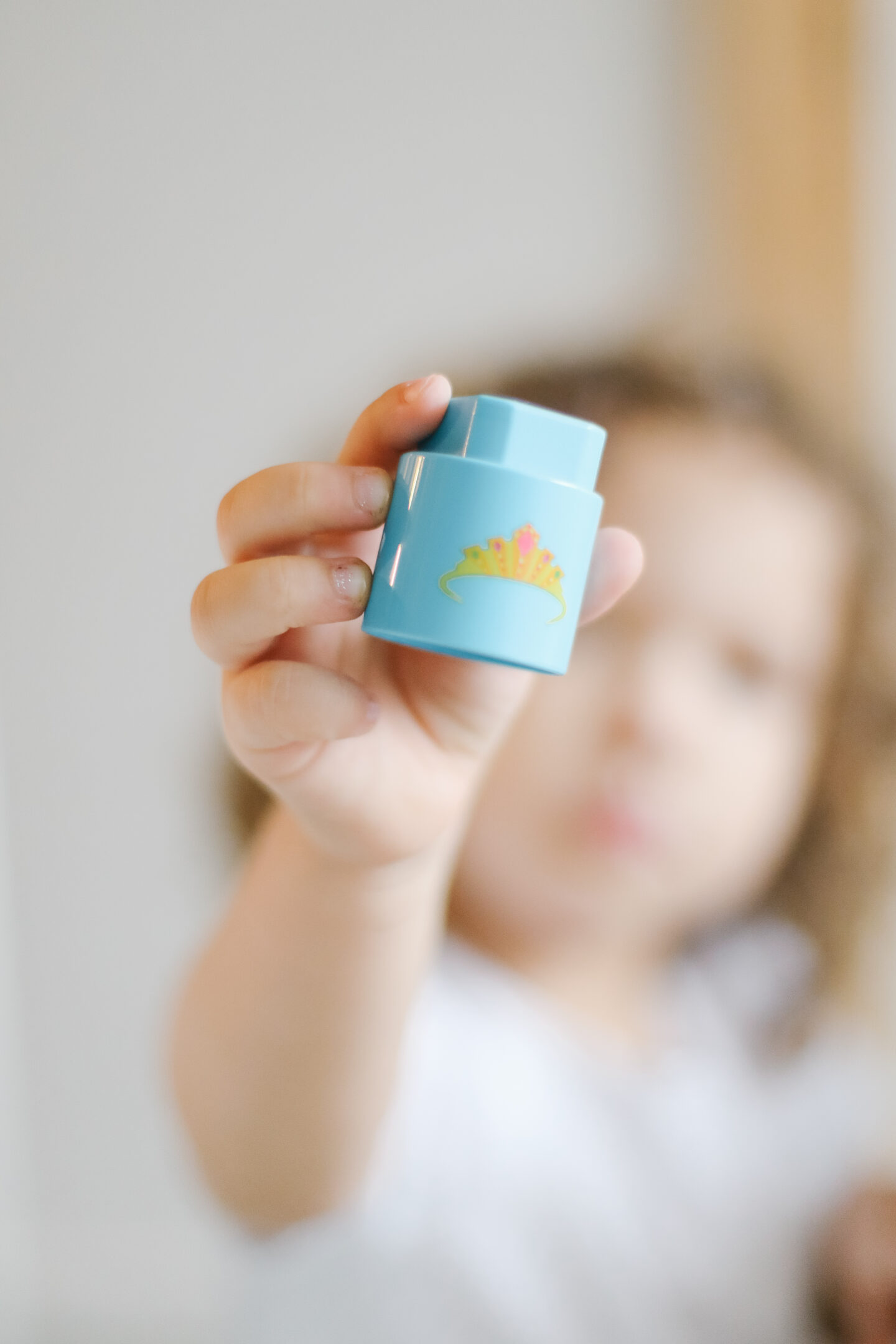 I can't believe the new school year is half way already, it feels like time is tricking us all, don't you agree? Nico started first grade (insert tears over here, I have a first grader, world) and he's been so excited to see the transition from maternel, the new responsibilities, homework, and learning so many things my lilttle mama heart can't seem to digest at once.
We started doing more and more activities and this mama took the role of teaching him math, calligraphy and the basics when you start school, it's kinda our evening ritual and a moment where I unplug from my day to day things and just take my mama role. Remember when we said bye to daycare days and hello to our school era, here?
There's so much we can do to teach our kids letters, numbers, math in a fun and interactive way. Today, in partnership with LeapFrog, I'll walk you through two amazing educational toys that helped me put a smile on my kiddos, showing them how FUN we can learn together, YES mama! YES!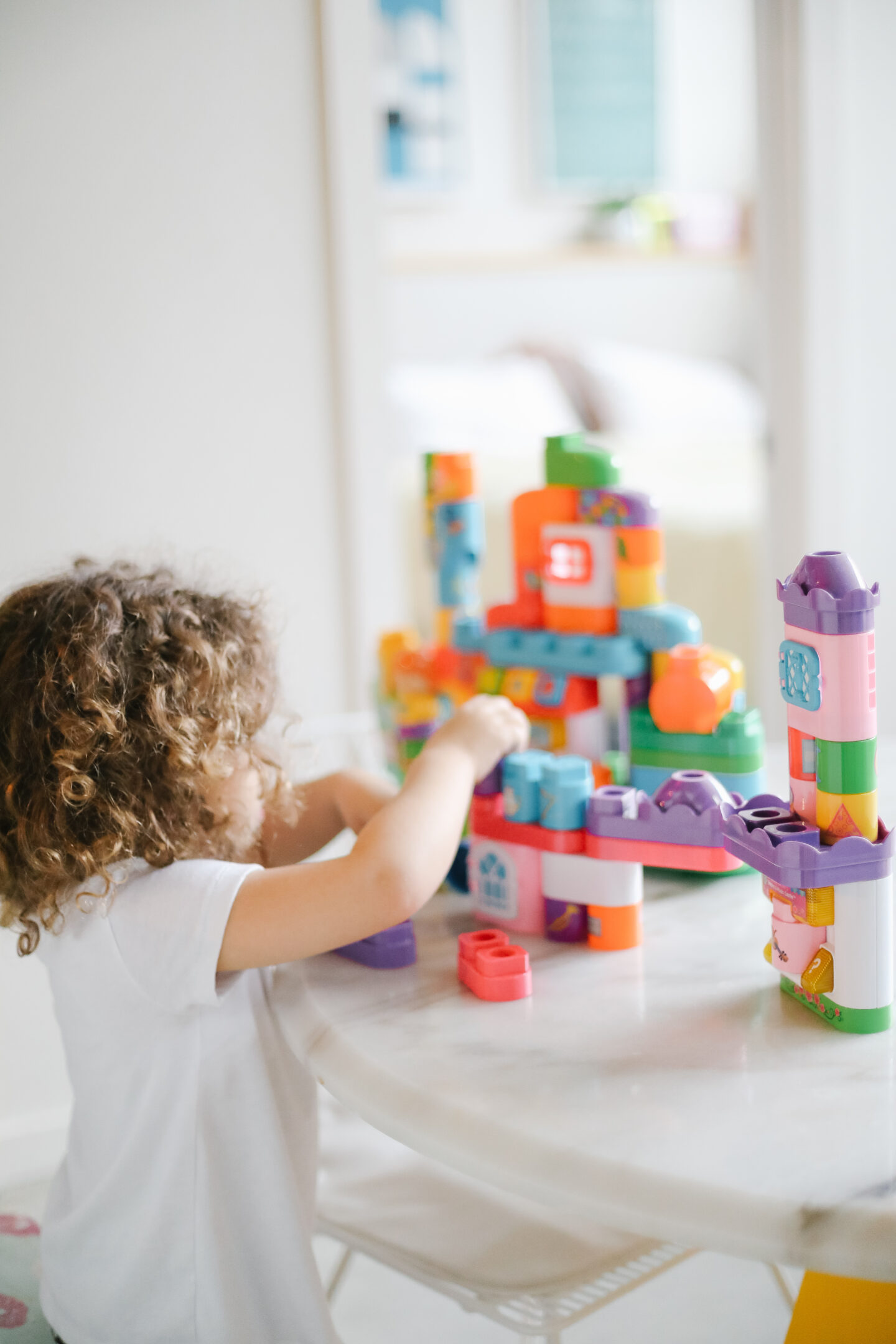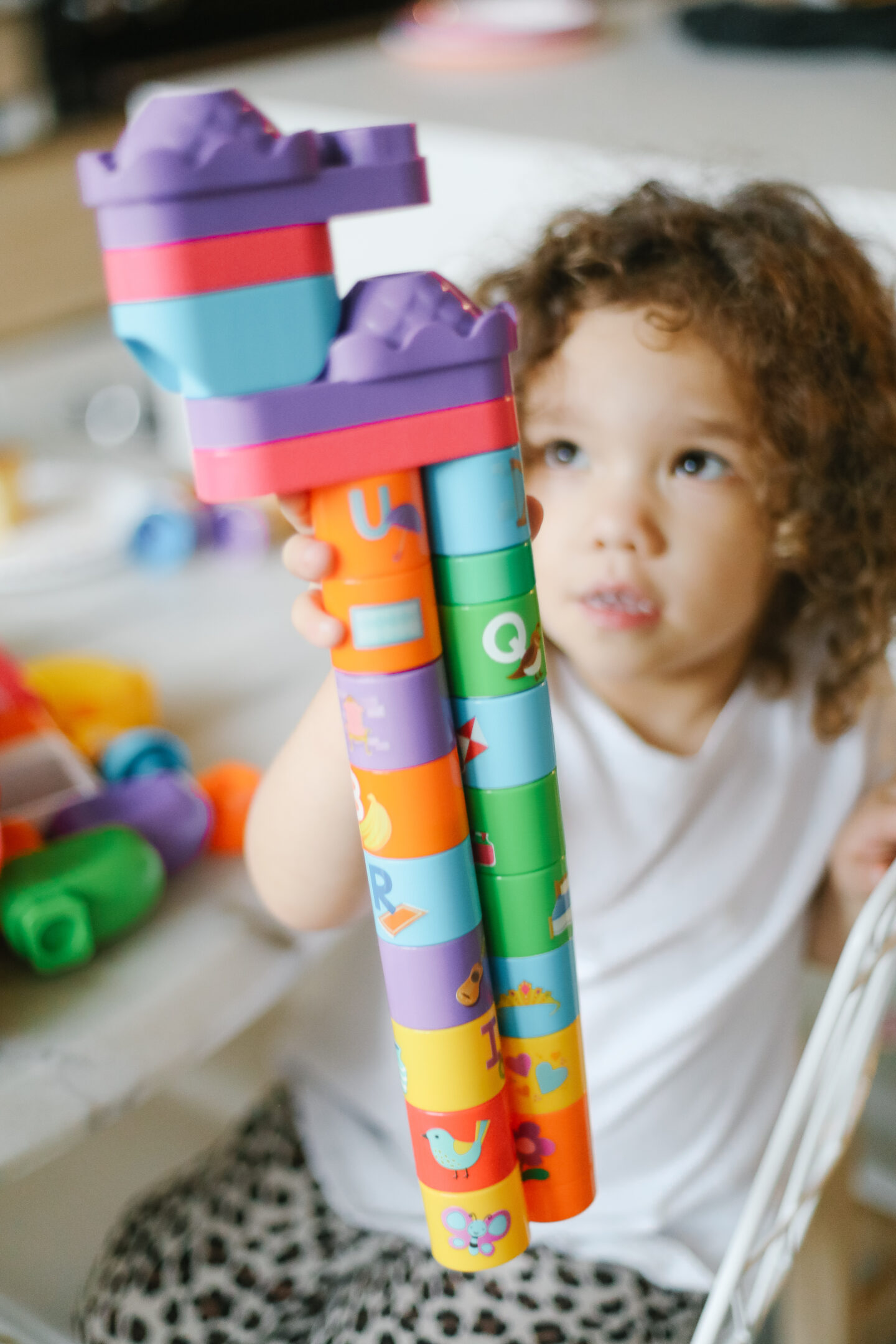 For Oli:
My little 3 year old baby girl is just a fast learner, trying to mimic Nico and following the steps of her big brother (such a girl boss already!).
We discovered LeapFrog LeapBuilders® ABC Smart House™, a new generation of blocks where she could build, create and learn with 61 interactive piece house-themed block set.
We built together a house, a farm house and a castle using the easy-to-hold building blocks and double-sided learning blocks that feature letters, while repeating the alphabet, Win win!
One thing that we weren't expecting and we LOVED about LeapFrog LeapBuilders? We inserted a doubled-sided learning block into the interactive Smart Star™ and it responded with educational songs! There's nothing Oli loves most than music!
Also, encouraging phrases about letters and numbers are included in the Smart Star™, enhancing building play with learning content.
All the blocks are colourful, bright and fun, something that I adore about learning blocks, stimulating how fun can we do colour combinations and colour blocks since tiny!
I couldn't be any prouder of this baby girl, and how we are raising smart kids., right?
For Nico:
Nico started his school year working so hard. Homework is his favourite time and I'm always making sure we have all the fun. I want him to remember his time with mama as a precious one, at least those are the memories I have from my childhood.
After we finish our daily homework (proud mama moment here), I showed him last week the brand new LeapFrog RockIt Twist™ rotatable, single-player game system.
He was SO excited to see a different game system "mama, it's round!" "it has spinners" "wow". I got all those reactions as soon as he started playing with four sides of this colorful system.
And guess what? It lights-up it has controls as buttons, dials, a spinner, slider, switch and D-pad to provide a totally unique way to play exciting video games (Welcome to the future and you're welcome mamas!)
You can nurture three adorable virtual RockIt Pets™ that hatch and grow from eggs (how stinking cute is this?) but also, it comes with 12 preloaded games across five game play categories that help Nico learn skills including literacy, math, problem solving, science and creativity all while having fun!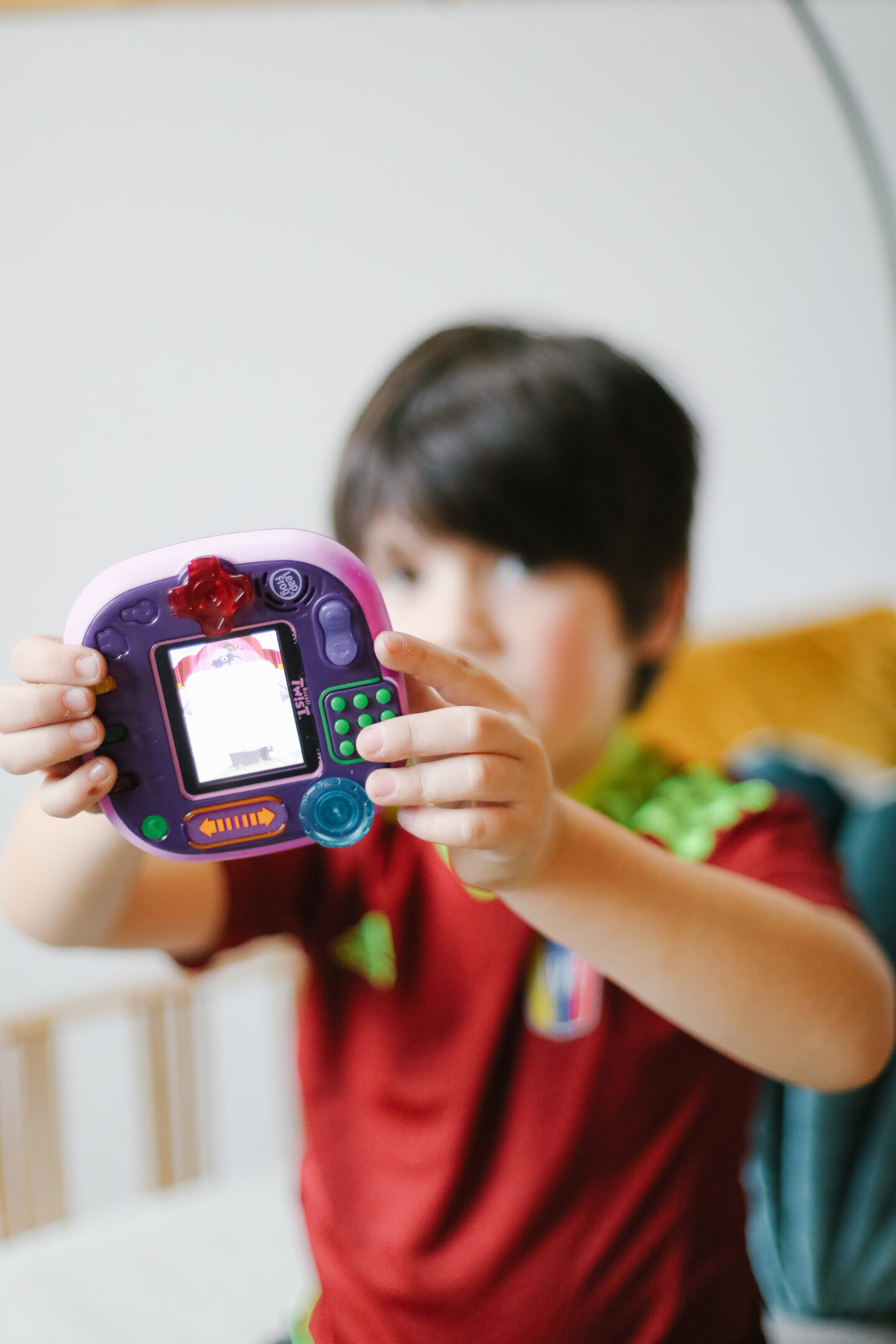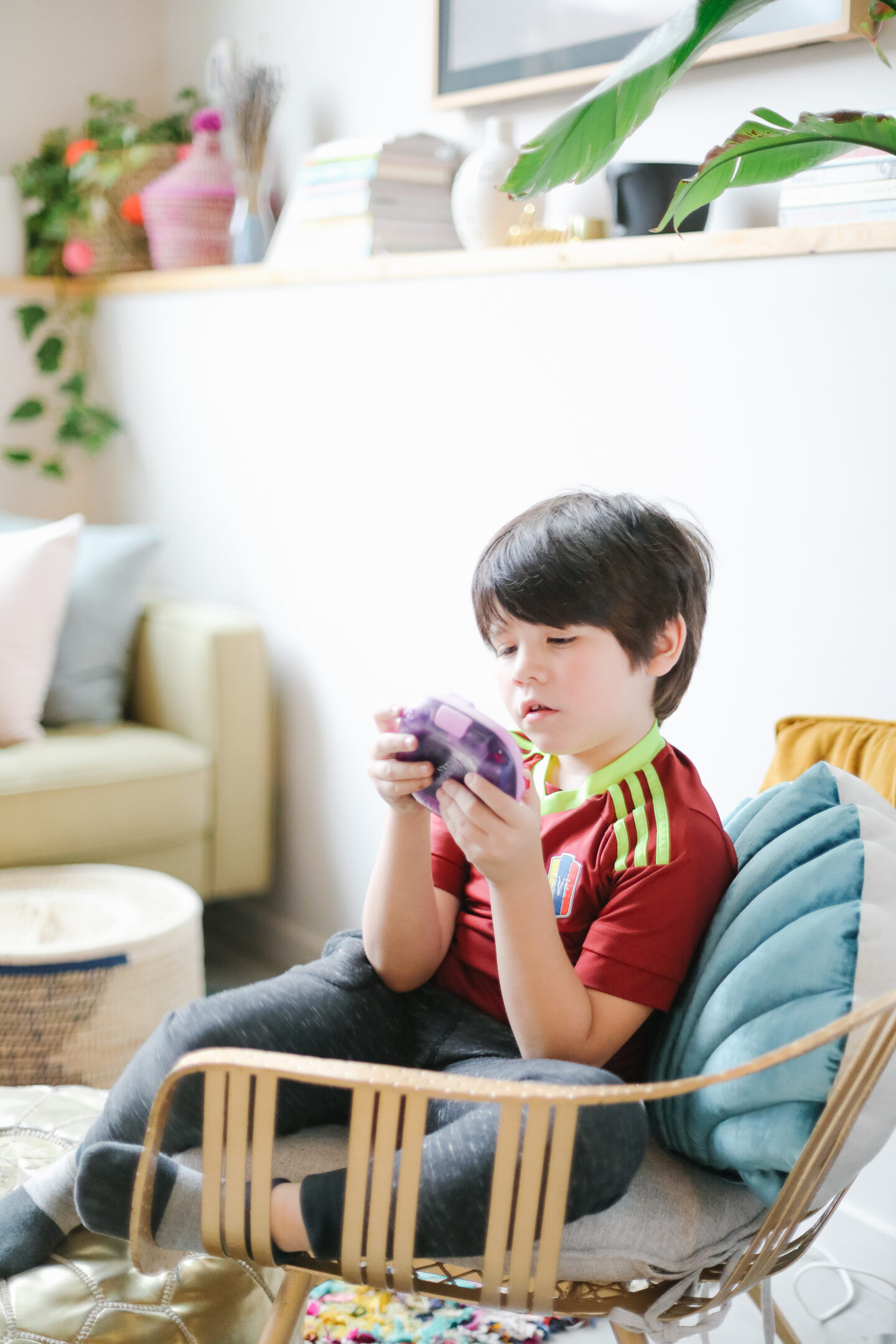 Mama, we totally got this! (followed by all the excitement that he solved the game problem)
YAY big boy!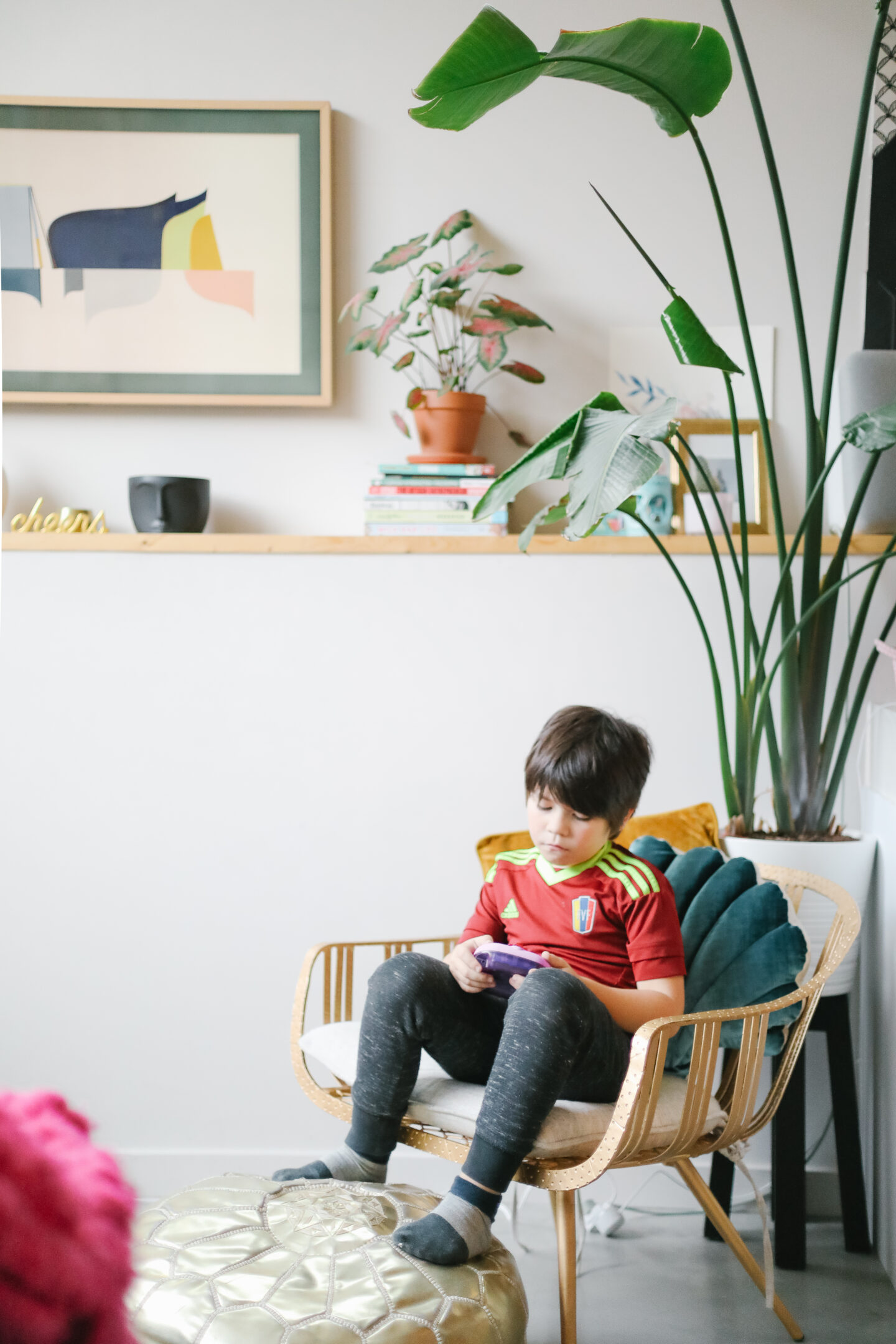 So, do you rely on technology as well? I feel it's so important us, as mamas, adapt to new ways of learning, right?
Endless thanks to LeapFrog for partnering with us, showing Nico and Oli all the fun! All the opinions expressed in this post are entirely ours.