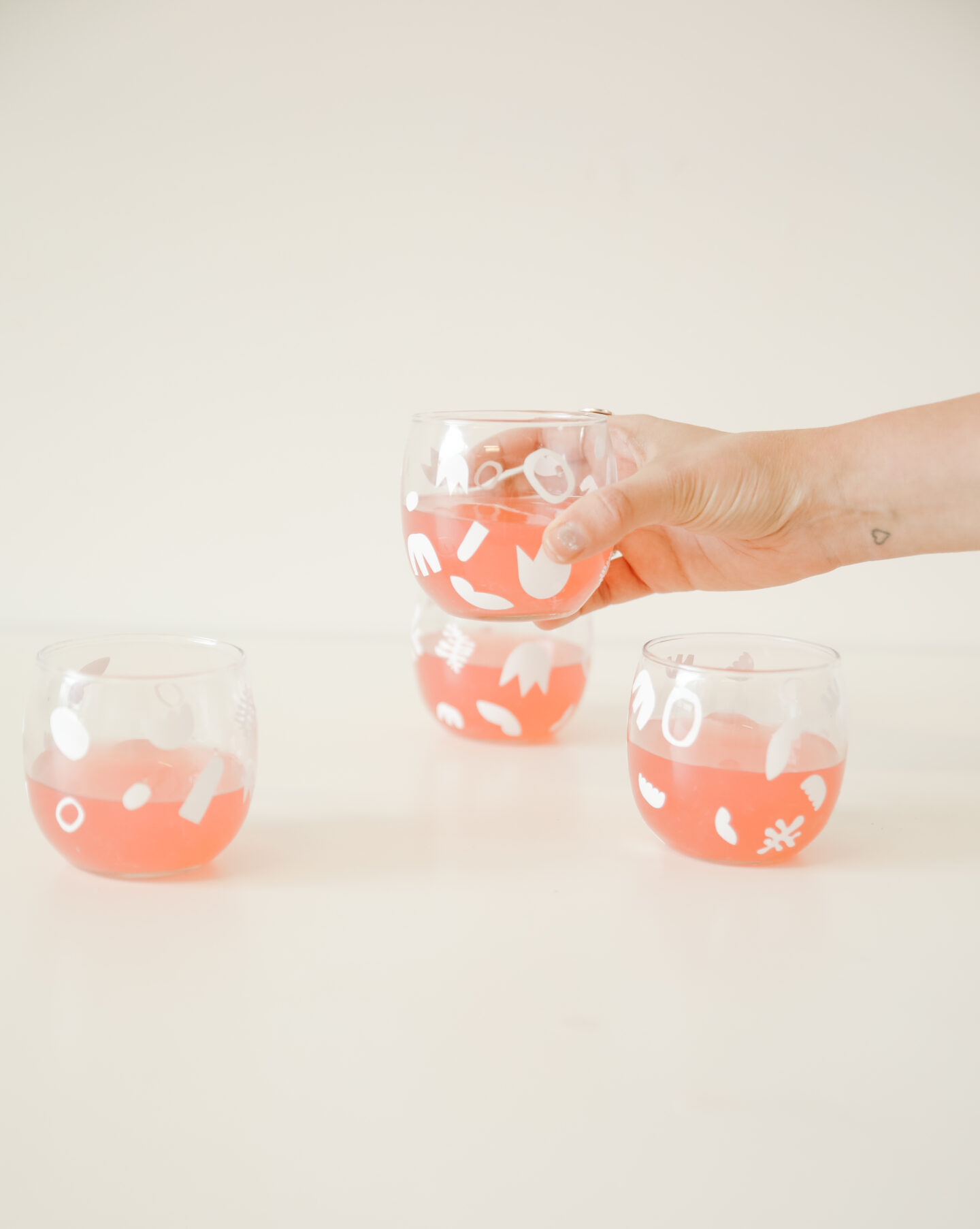 wow, time is flying and mama's day is around the corner, can you believe it? To celebrate it, I created the sweetest and easiest project, a Mother's Day gift idea: these Matisse cocktail glasses DIY!
Don't you love when you can create easy projects that look SO pro, that all your friends will ask you: but wait wait, for reaaaal, you did this?
This is one of them!
I had these glasses stored in the studio kitchen for over a year and they were just perfect for this DIY. After finishing it, my mind went bananas! I can use these Matisse inspired shapes in any material, actually: pillows, bandanas, shoes, and more (that I'm planning to do soon, pinky promise).
But, let's finish this project first, and you'll just need two things: permanent smart vinyl and a cutting machine, Hallelujah!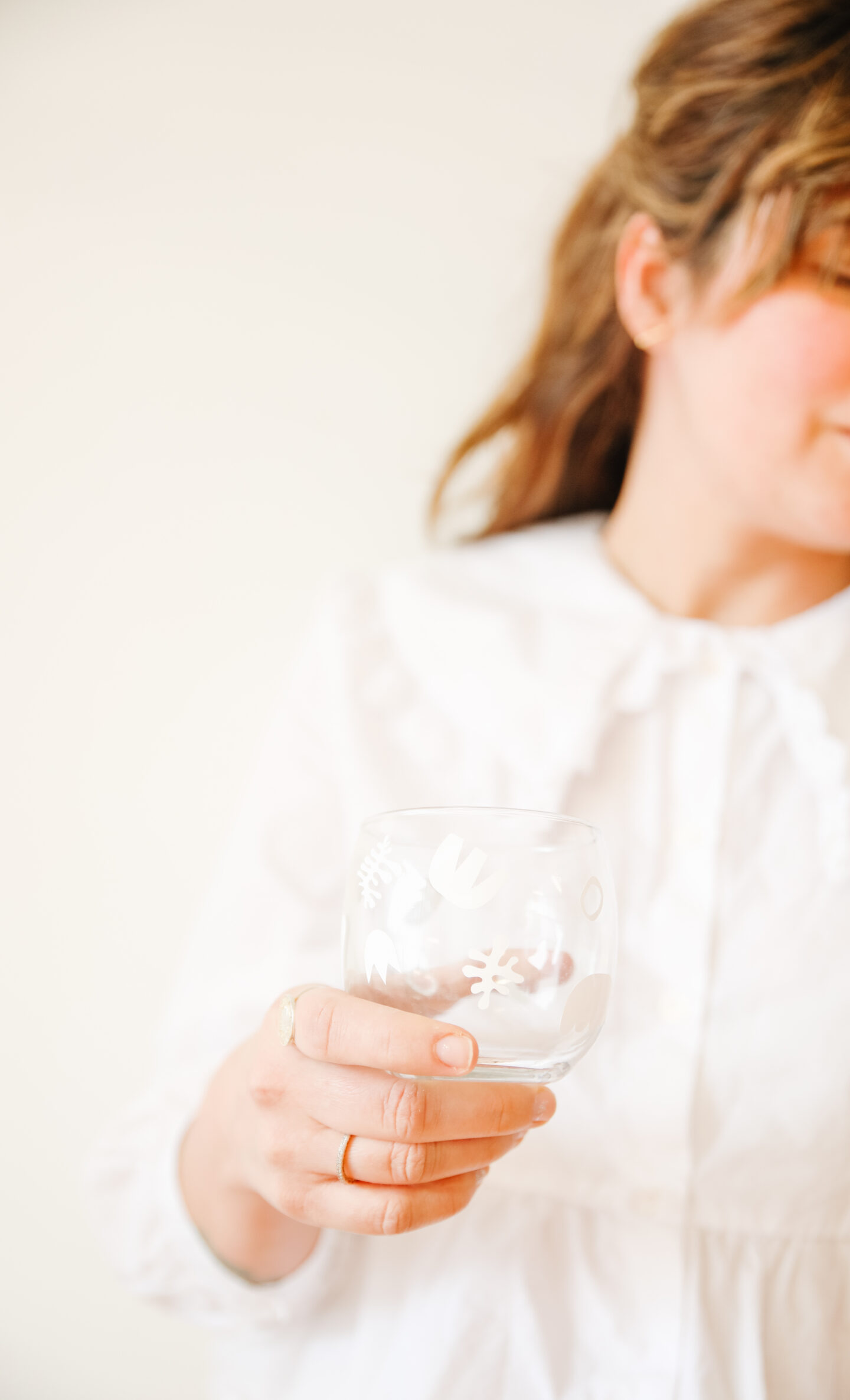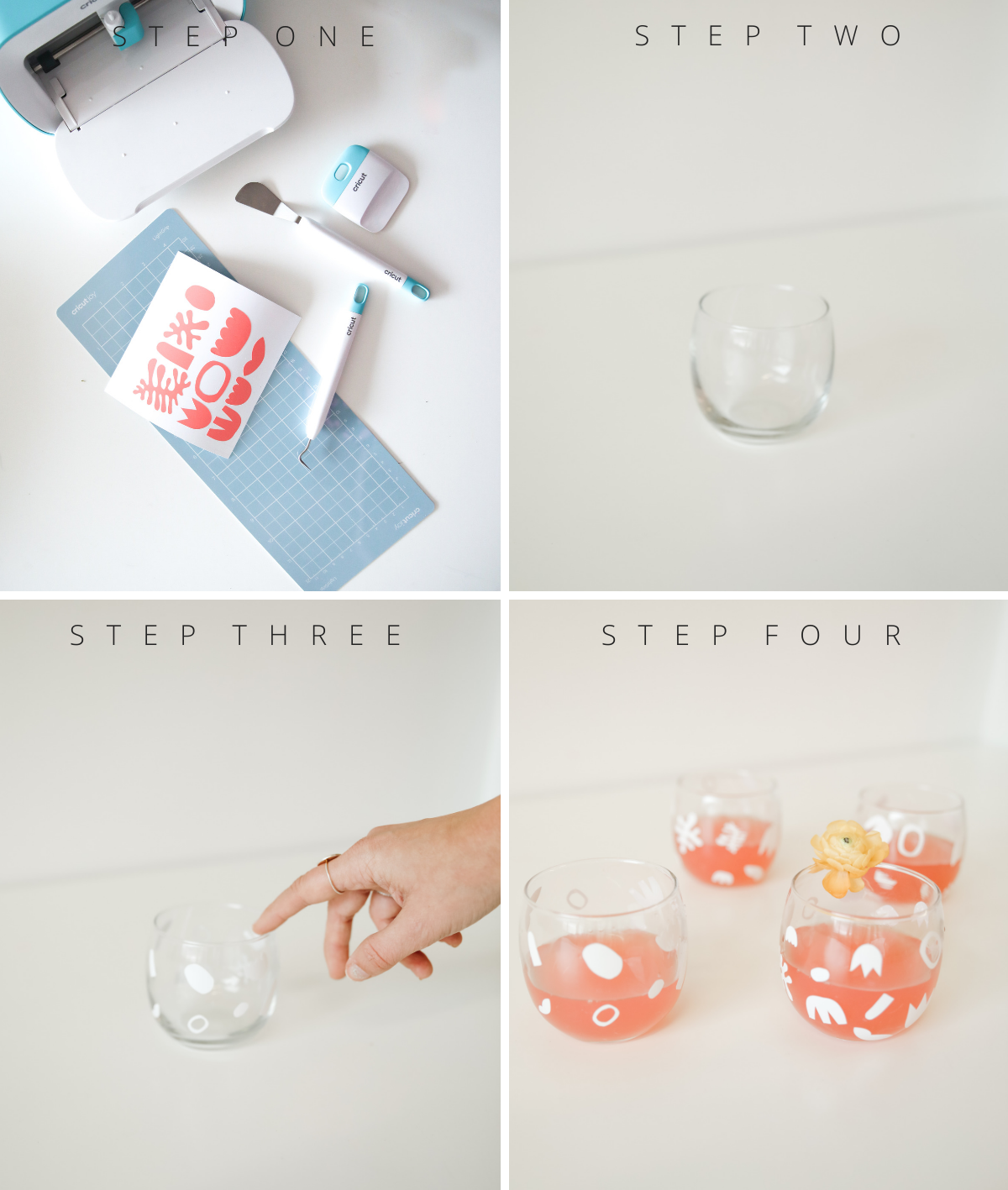 supplies
– A cutting machine like this one here
– Permanent smart vinyl, I used this one (they have MANY incredible colours)
– Cocktail glasses
– JPGs of your patterns you'll cut (if you use a cutting machine) or scissors to cut the vinyl manually.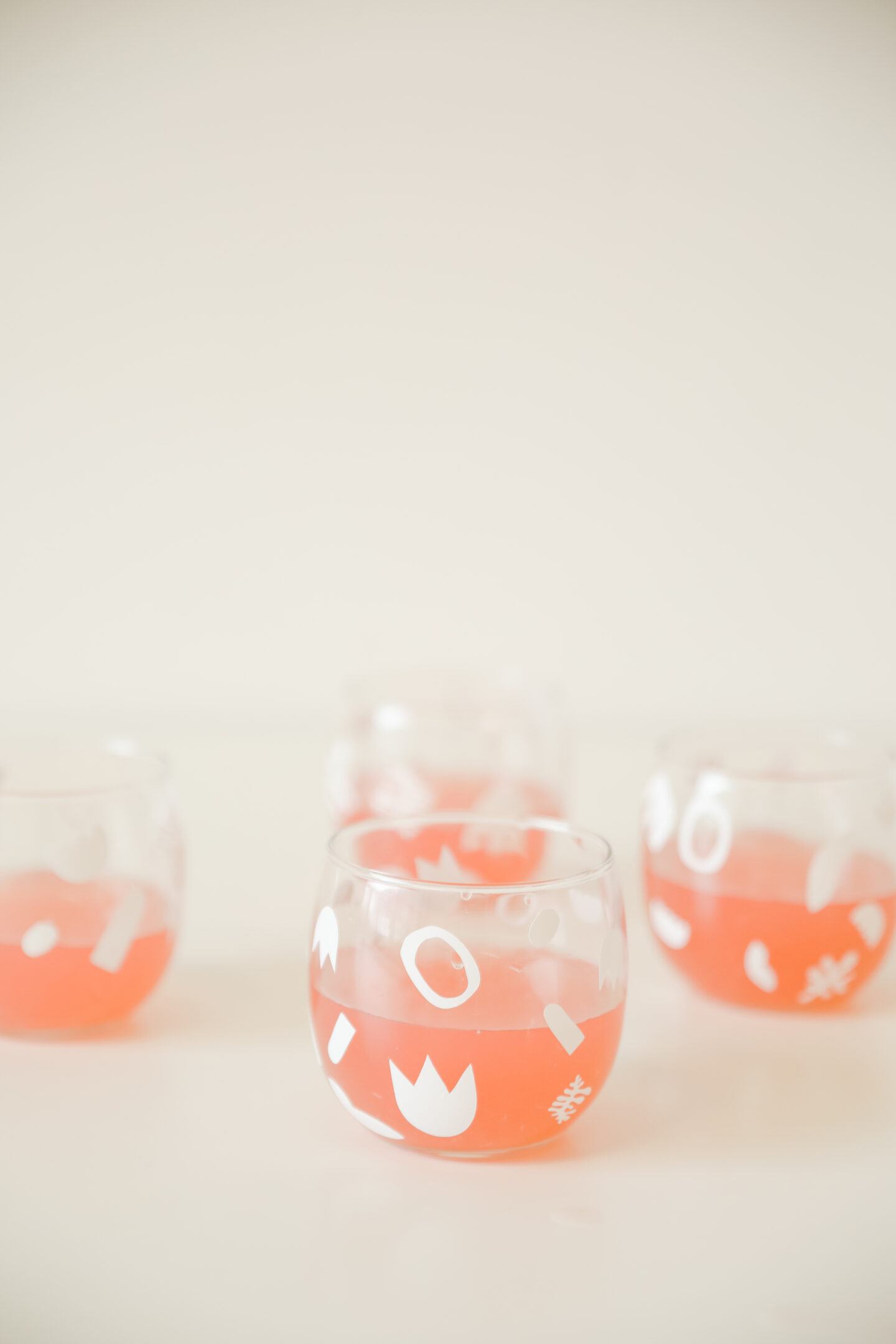 how to
– Begin by uploading your pattern to your cricut design space (if you own a machine). If you don't have one yet, draw your patterns in a piece of construction paper and cut them.
– I picked two different shape sizes and balanced them by mixing them in the edges, to give them the perfect Matisse look, right?
– Start transferring the vinyl pieces to your clean cocktail glasses. I useda spatula and a scraper making sure the designs (that are very delicate and tiny) were applied perfectly with ease (removing any bubble excess and sticking them properly).
– Repeat this mixing the different shapes until you fill your glasses.
See how easy and how PRO they look?