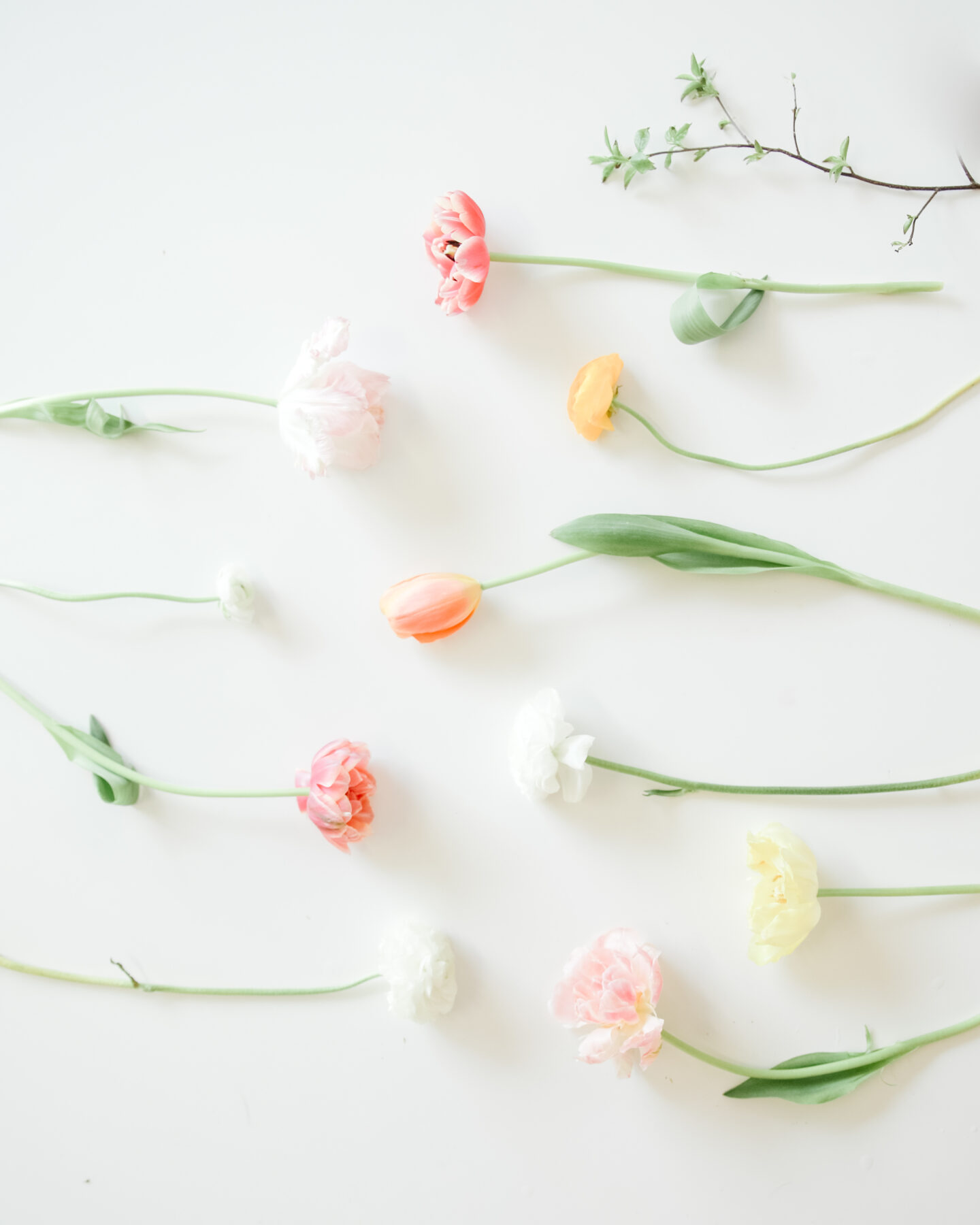 Happy Earth Day!
Flowers are my personal therapy. Can you believe you'll learn how to arrange flowers at home, like a pro?
I don't know about you but, flowers can instantly brighten up my day (even during a pandemic/apocalyspe/covid drama) or during my worst anxious days. They have a je ne sais quoi I'm glued to it, at a point, I have a dedicated monthly budget just for flowers, voila!
I usually visit my local farmers market and get a bunch of different flowers and play with them, arranging them to look like a pro. One of my dreams since I was 15 is to work with flowers, own a flower shop, and like today, get them every week and just be happy.
So now, let's talk about all the steps to create a gorgeous wild arrangement, yes, you! all by yourself.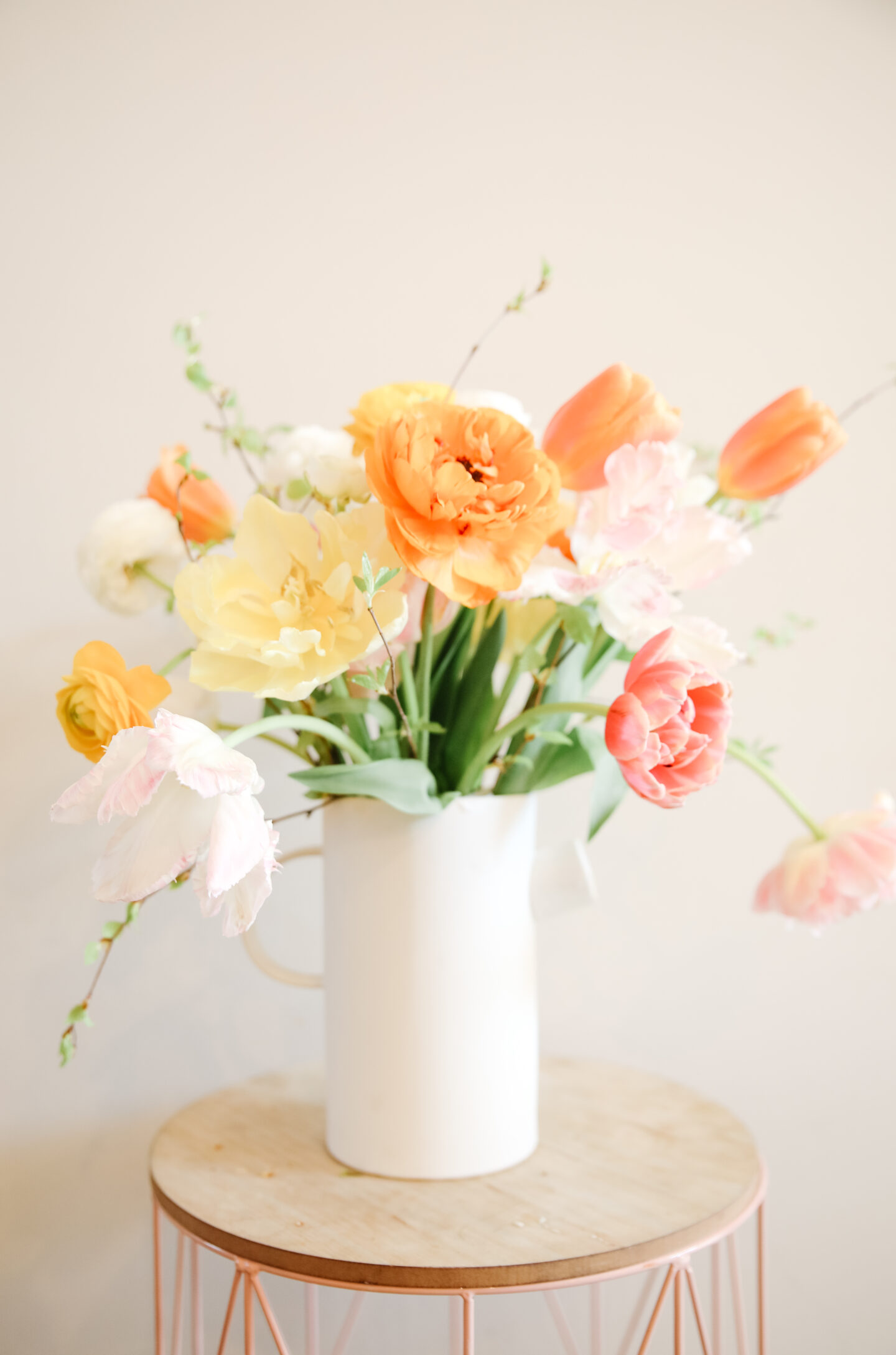 Prep and tools you'll need
– Vase and water
– floral tape – to create a grid like pattern on the opening of the vase to help you organize them better
– floral shears
My favourite flowers that you should be getting next time
– Ranunculus
– Tulips
– Scabiosa
– Wax Flower
– Eucalyptus
– Iceland Poppy
– Hydrangeas
– Snapdragon
– Thistle
– Peonies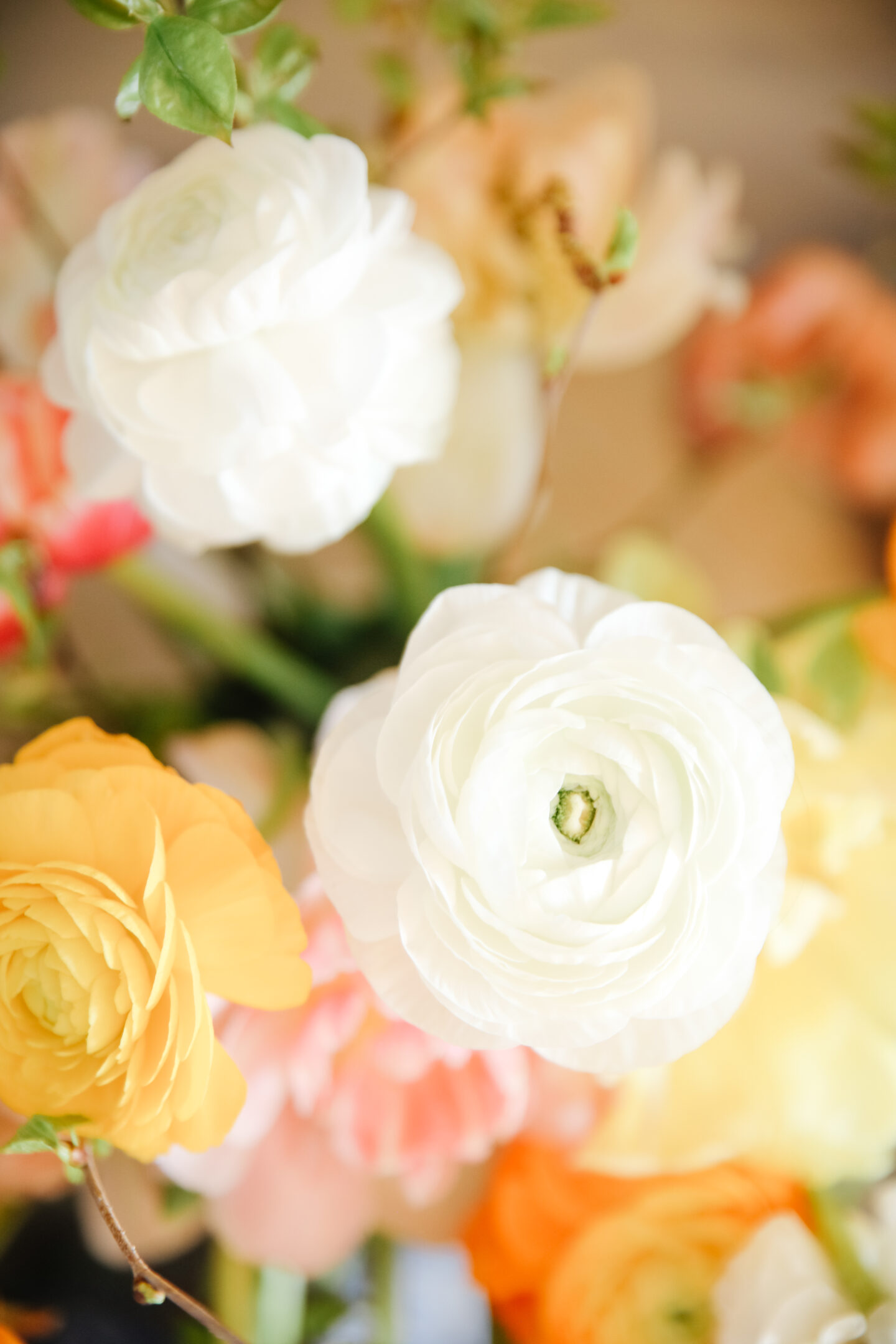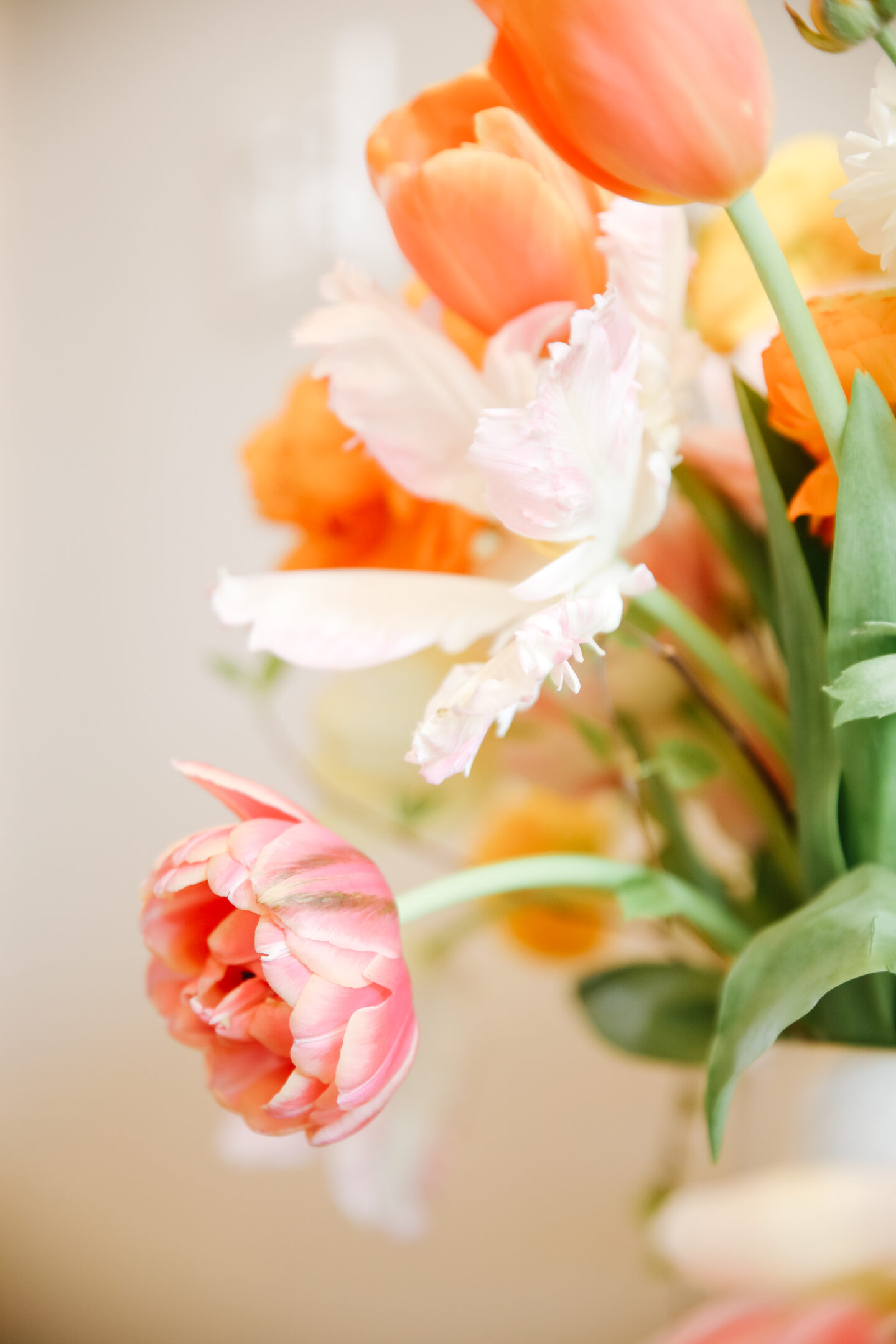 How to start
When you're choosing flowers for your arrangement, you'll need to pick: greens for the base/fillers, focal flowers, secondary flowers.
Fill the vase with water, remove the leaves, and cut the stem at an angle (always!). I love adding branches in different lengths, creating a perfect structure!
As you saw in the video, I started with the greens, at different angles and created a support for the rest of the blooms.
Then, continue adding the focal flowers (some of them together, as I did with my ranunculus), then your secondary and fillers covering all the holes you're missing.
Arrange them in different levels (avoiding a rounded look)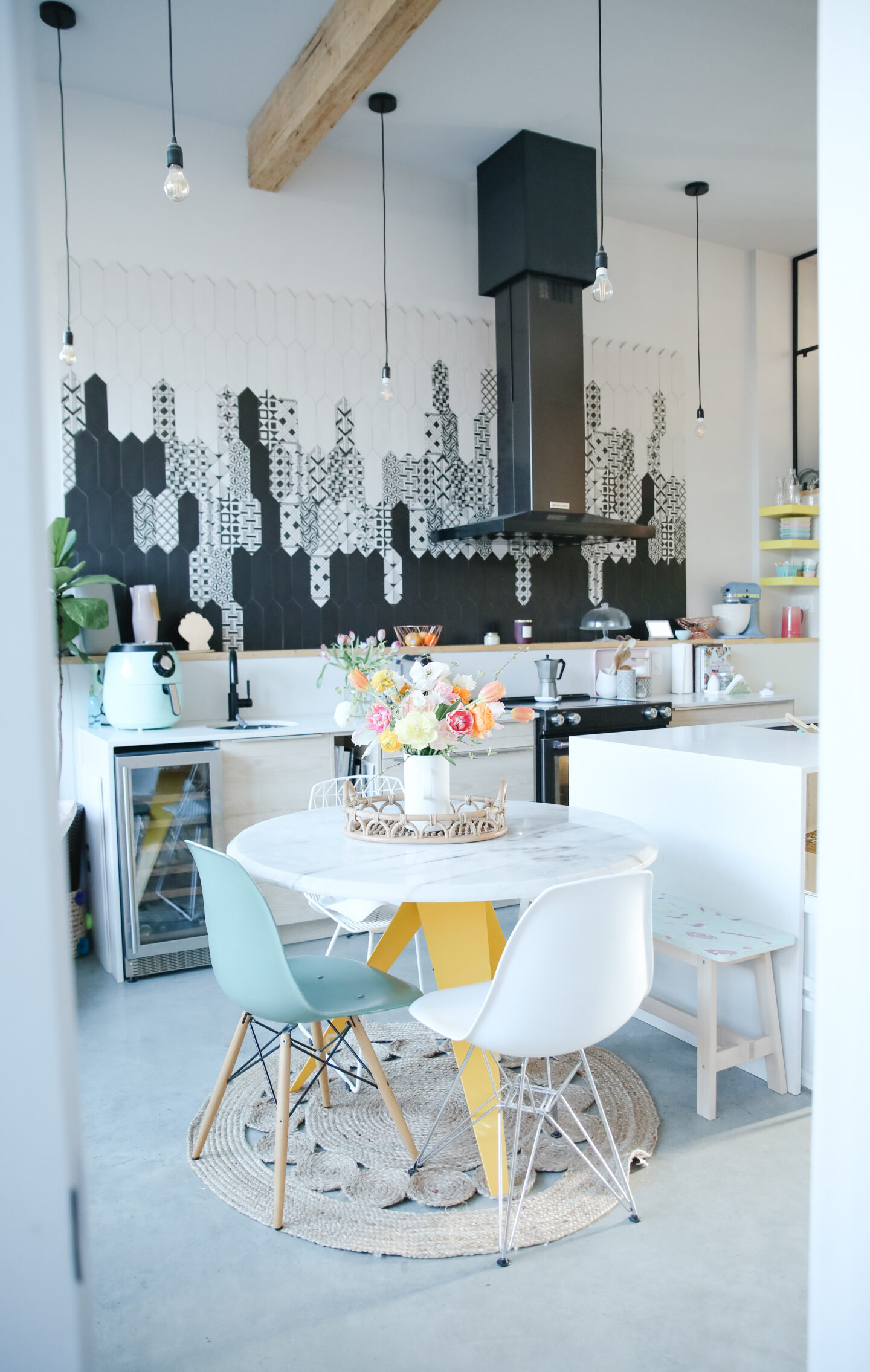 The beauty of flower arranging? You can play with your heights, combinations, style and always have a fabulous and happy result. Hope this guide will help you play with your bouquets at home next time!
Want to follow our life adventures? Run here
Follow me also on Instagram | Facebook | Pinterest