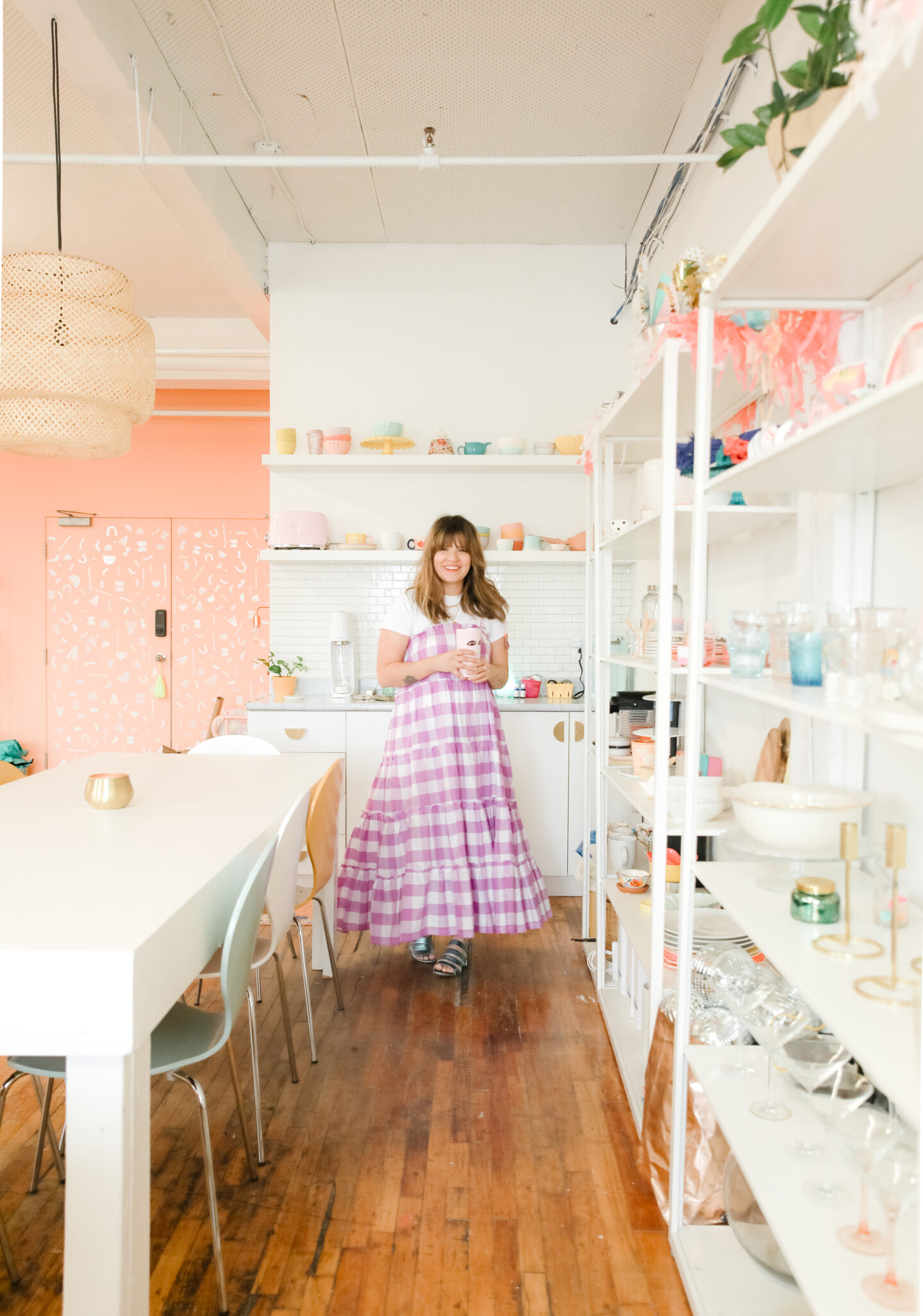 When you have to wear 1,000 hats at all times being a blogger, creator, accountant, photographer, post-production editor and much more, I thought It could be SO useful to share the tools & supplies I use on a weekly basis that I wish I had read from someone 8 years ago, my god!
So today, I'm sharing with each of you all my essential tricks I use everyday as a blogger.
Ready!?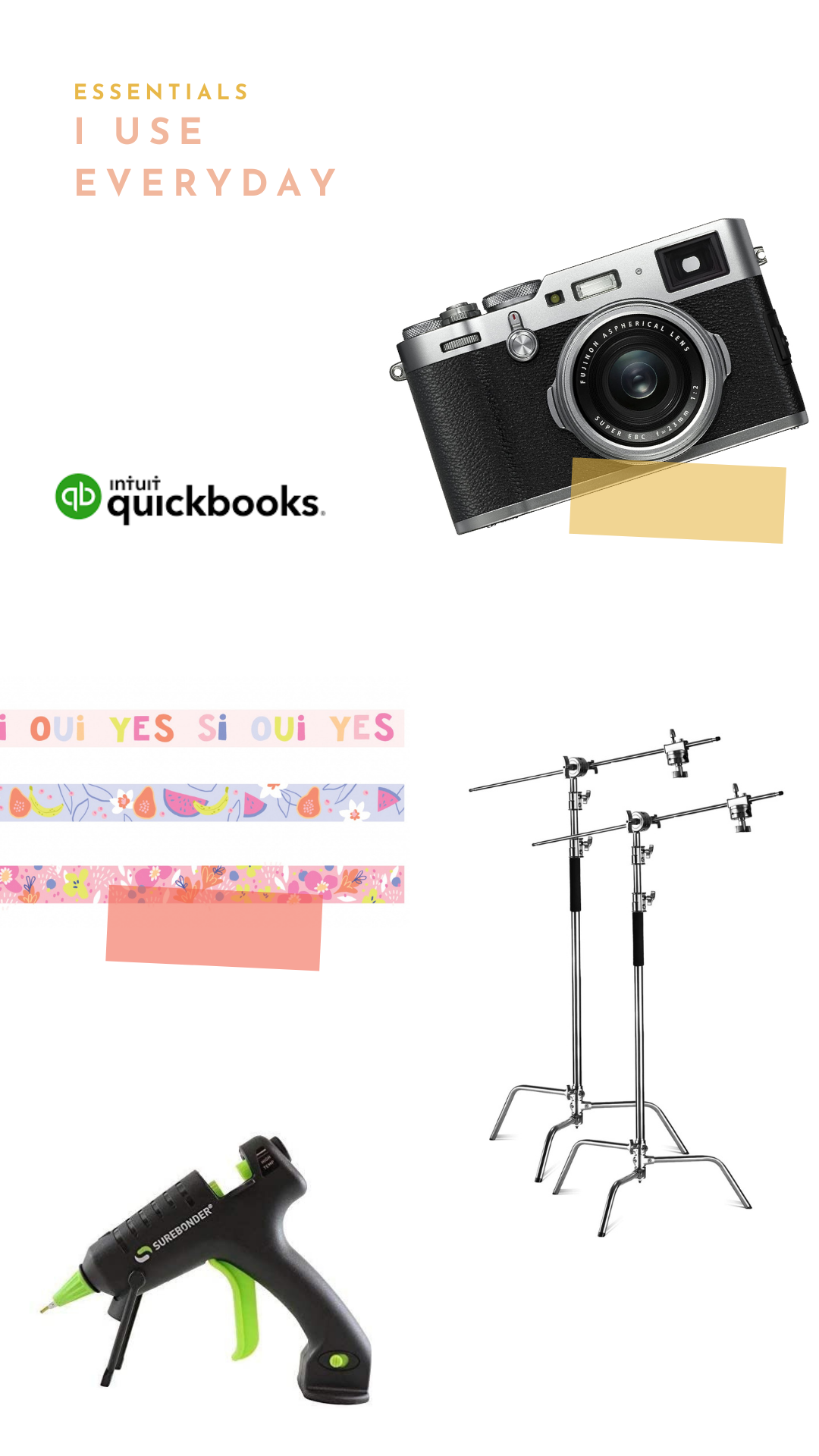 1. My on-the go camera – I purchased this Fuji compact DSLR camera a few months ago and love to carry it in my purse every day (My Canon DSLR + lens is gigantic and super heavy) and it feels so amazing to have a lighter options on my day-to-day, 100% recommended!
2. Quickbooks – My BFF and tool I use on a daily basis to track all my accounting as a self-employed. Adding my expenses, tracking income and invoicing all in one amazing tool! I even sync all my banking accounts, credit cards and see how am I doing financially month-by-month.
3. Washi tapes – I'm the biggest washi tape hoarder (and not regretting it any second!) I use them for pretty much everything: as post-its, mark special dates, hang art prints in walls, organize my weekly agenda with different patterns, and much more. You can check out all our washi tapes we designed and sell in our shop here
4. C-Stand – a more professional tripod you can use in so many ways! We use it every time we have to shoot, and I think I wouldn't be able to survive without it.
5. A good hot glue gun – If you're into DIY and crafting, the tool we use in every single project is a good hot glue gun, a must!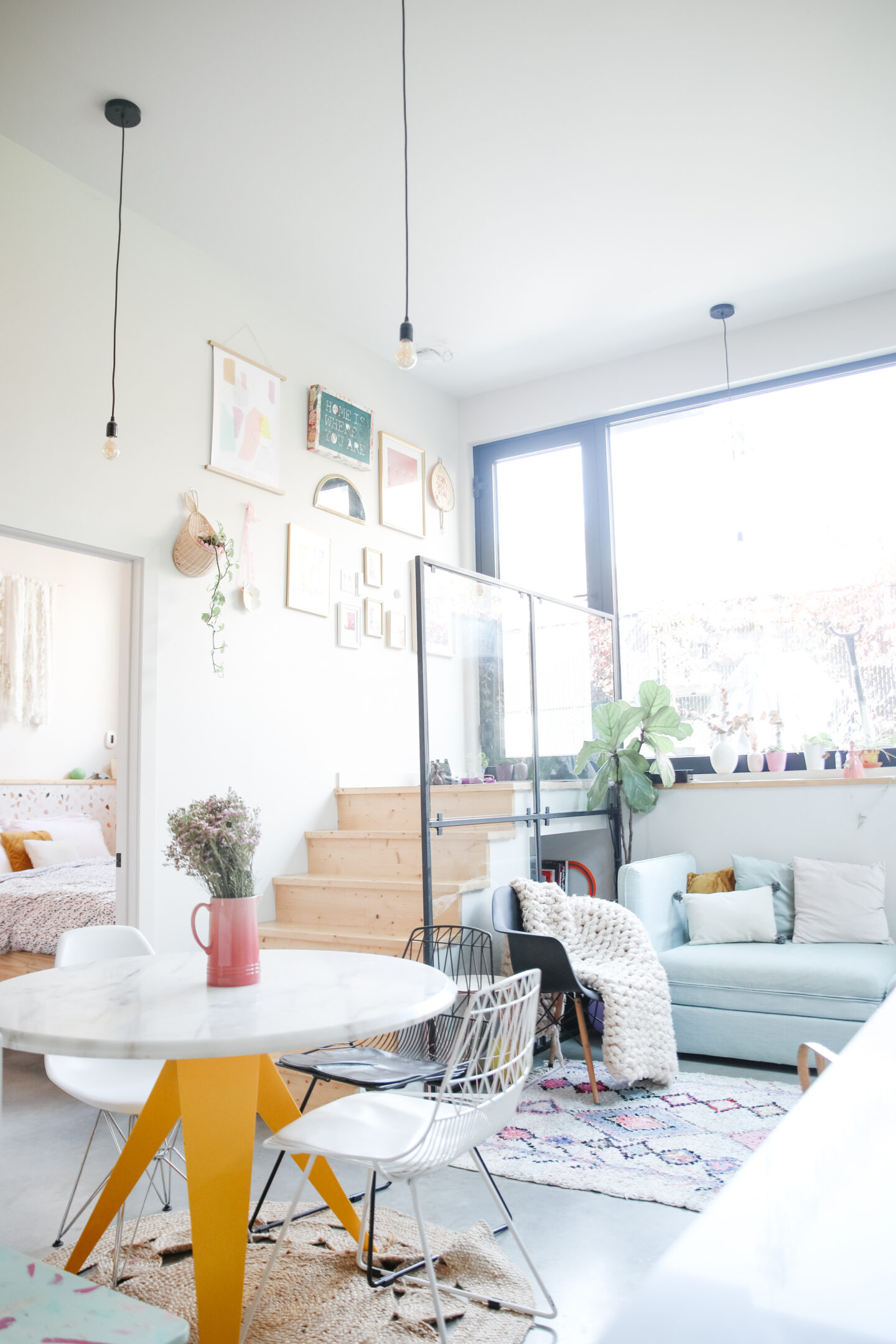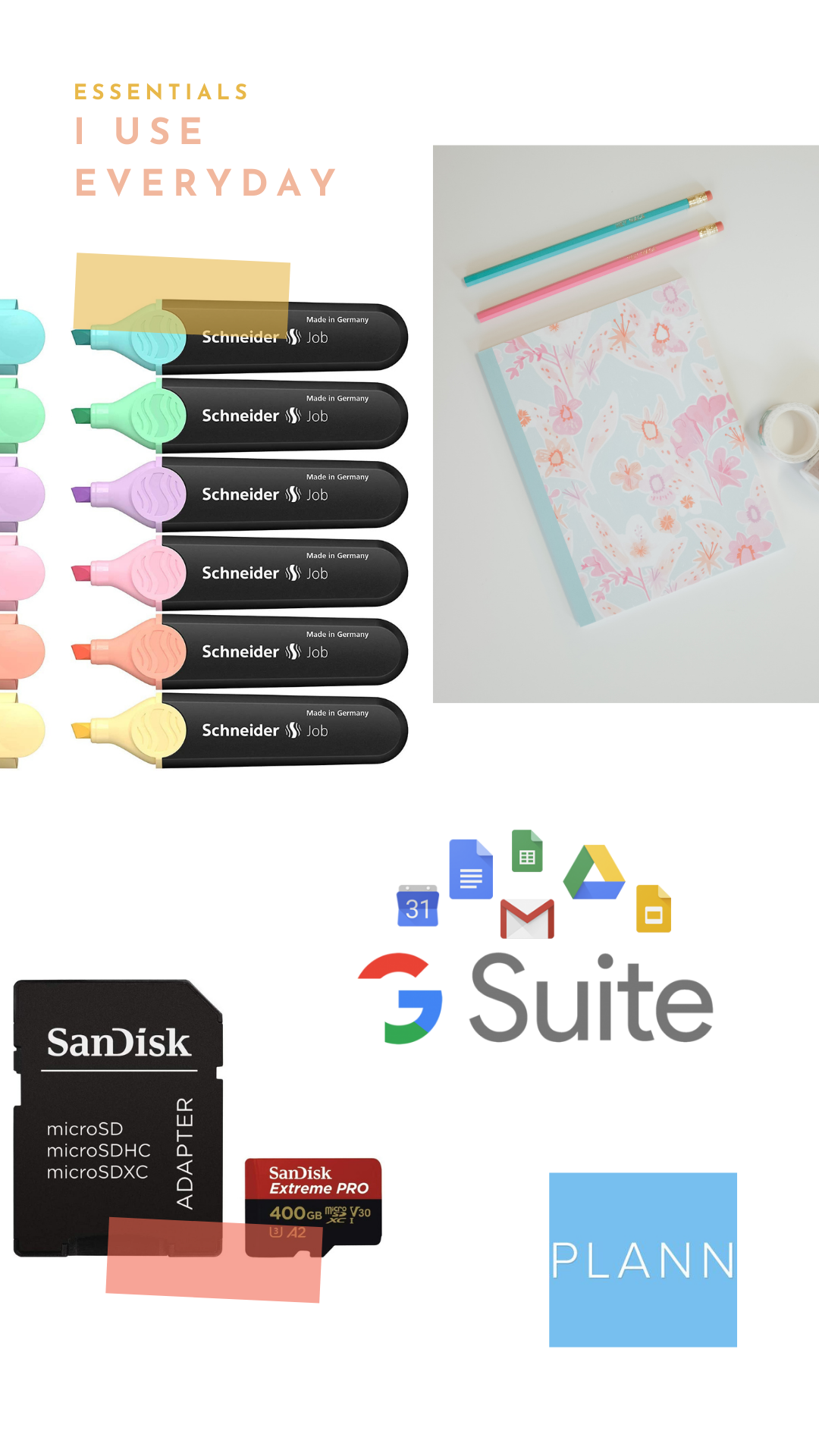 6. Highlighters – everyday, and in the sweetest pastel tones! I have a collection of pencils and highlighters I adore to use in my zillion agendas.
7. Notebooks, Notebooks – even though I use my google calendar for absolutely everything when it comes to planning, I need a paper agenda/notebook by my side every day. As soon as I have a task to full fill, I put together a detailed list of all the things I need to accomplish and do.
8. G-suite – Maybe one of my favourite work tools (I know, surprise!) that I use every-single-day! I use my google calendar to organize our studio shootings, blog posts, and things to do. Google sheets for all the tracking sheets and drive to organize my documents.
9. Memory cards – Not very exciting buuuut, remember the day I had to shoot and I couldn't find a single memory card? After that, I have multiple ones at the studio
10. Plann – The Instagram tool I use to plan my feed and the app I think I use the most in my cellphone.