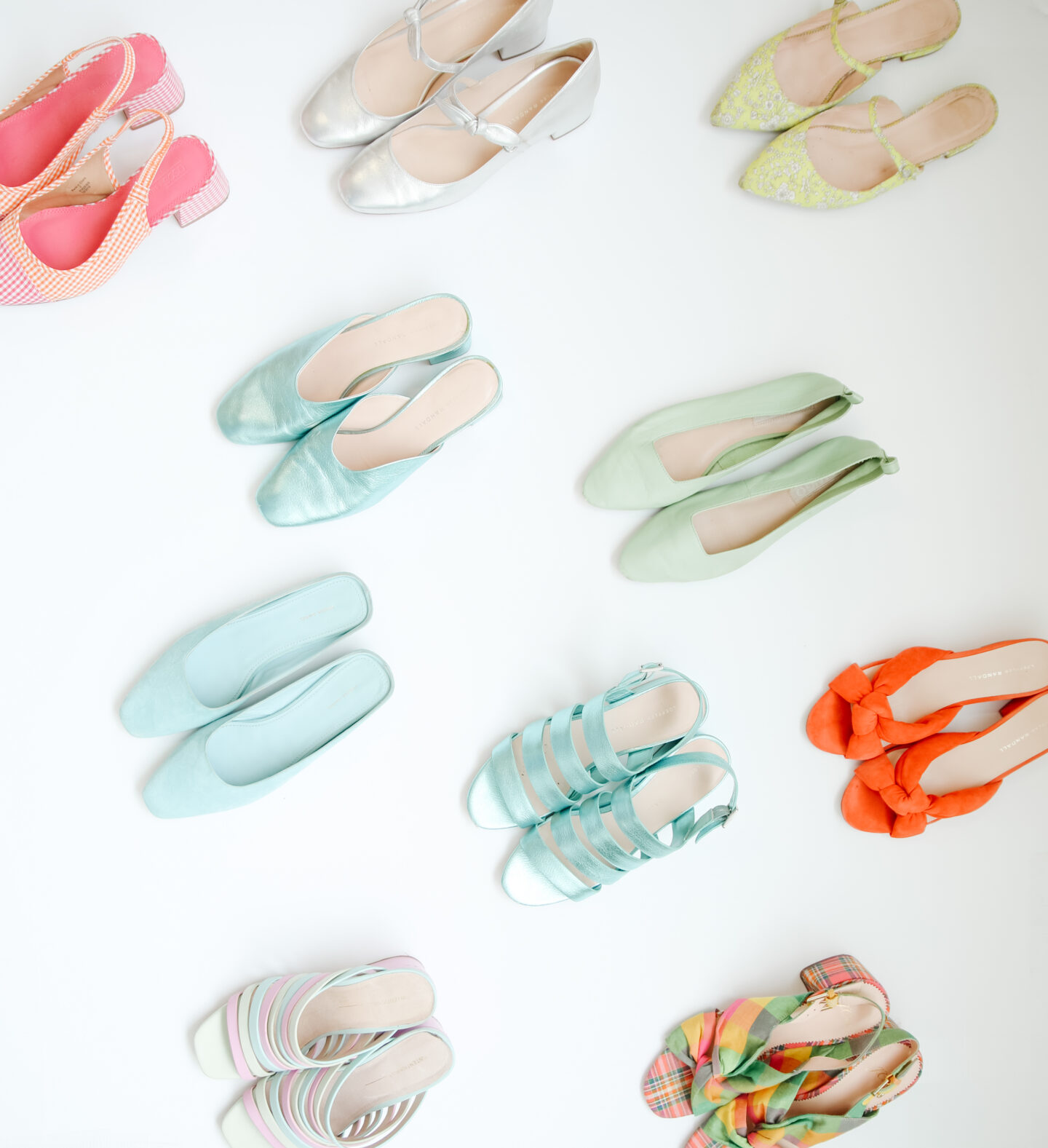 If you've been following for a while, you totally know my LOVE for shoes, and how I've been collecting rare, colourful pairs over the years, because I just love 'em SO much! if you're looking to add pops of colour to your outfits, I'd say shoes are the best option to start with.
… and I heard you! many of you asked for more fashion posts, where I shop, and what are my favourite brands for a while, so today, I had to start by sharing my colourful, fun, shoe closet first (obviiiiiouslyyyy) and what are the essential type of shoes I always buy and how they are a key part of my outfits and accessories.
Living in Montreal makes it extra hard during winter time (all the snow & ice) and I wish we had longer summer days to wear my babies for much, much longer and to take many shoefies!
Let's start with my favourite brands first, okay?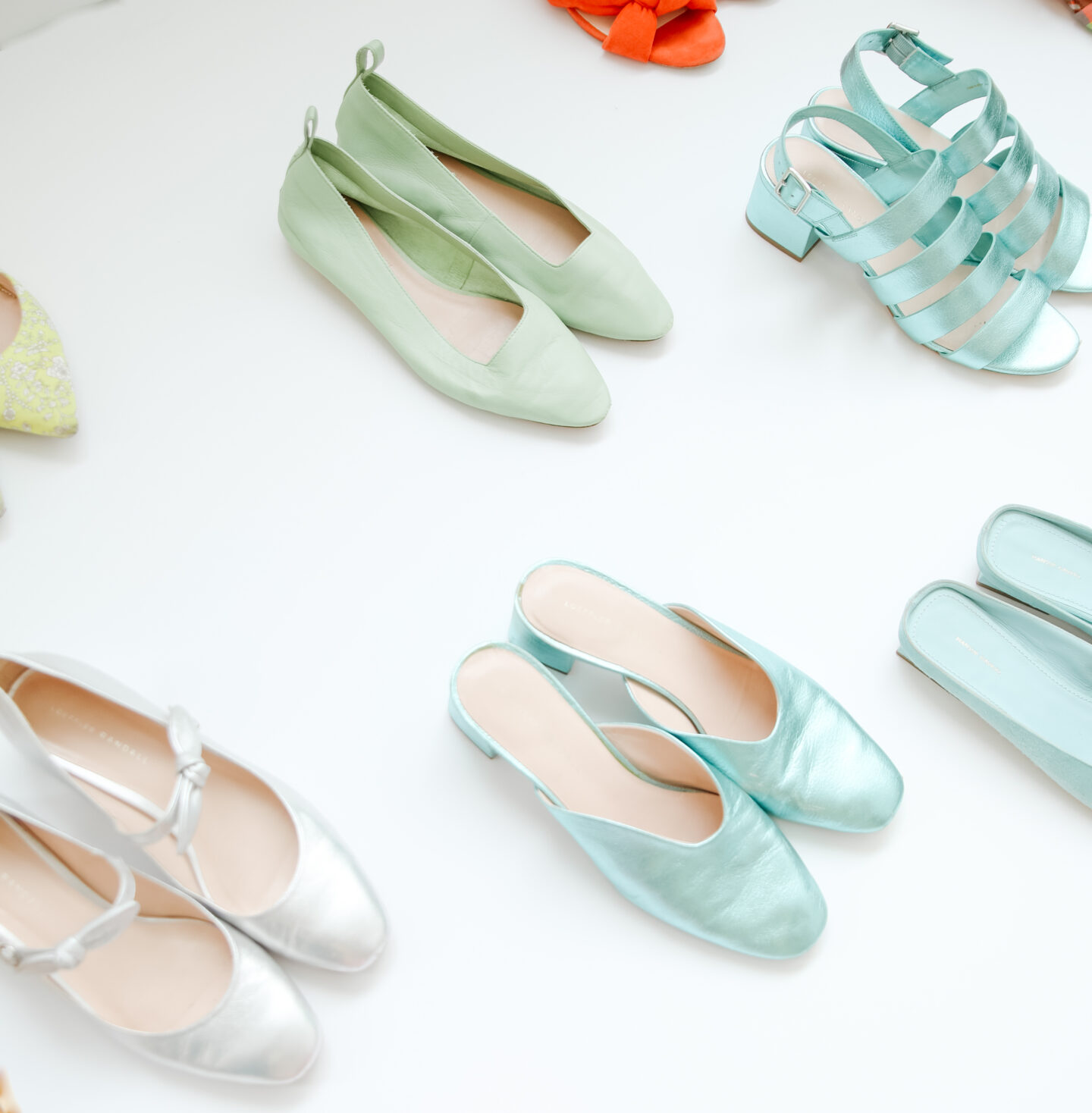 My favourite brands
Without a doubt, I have a shoe obsession and cuuuuuute shoes are my number one guilty pleasure (ha!), so, let's start with the essential brands I have in my closet that are durable, great quality and super colourful:
– JCrew
– Mango
– Zara
– Maguire
– Nike
– Veja
– Converse
I save a budget to get rare shoe finds (that can be a bit more expensive than getting a fast-fashion pair, let's say) but at the end of the day, some of these shoes are 10 years old (or more), and they still are in perfect shape! What's important for me is to check the material and where are they produced (I noticed that shoes made in Spain, Italy or Argentina are THE best), so if you want to invest in long-term good quality pairs, this is the trick! check where are they made and the material (leather, real suede, etc).

My essential styles
– Flats: I love a good flat style and almost all of them are pointed toe (which adds an extra touch of cuteness).
– Low heels: I think 50% of my collection are low heels, the most comfy and stylish kind of shoe. I reached that age where high heels are ouuut from my closet because all I want is comfy shoes.
– Metallic pairs: Gimme-all-the-metallic-shoes! I feel they add such a fun touch to any basic outfit and they're super rare as well!
– Sneakers: I've been loooving wearing a super girly dress with my sneakers, it adds a balance to the outfit and they're super comfy for long walks or long work hours