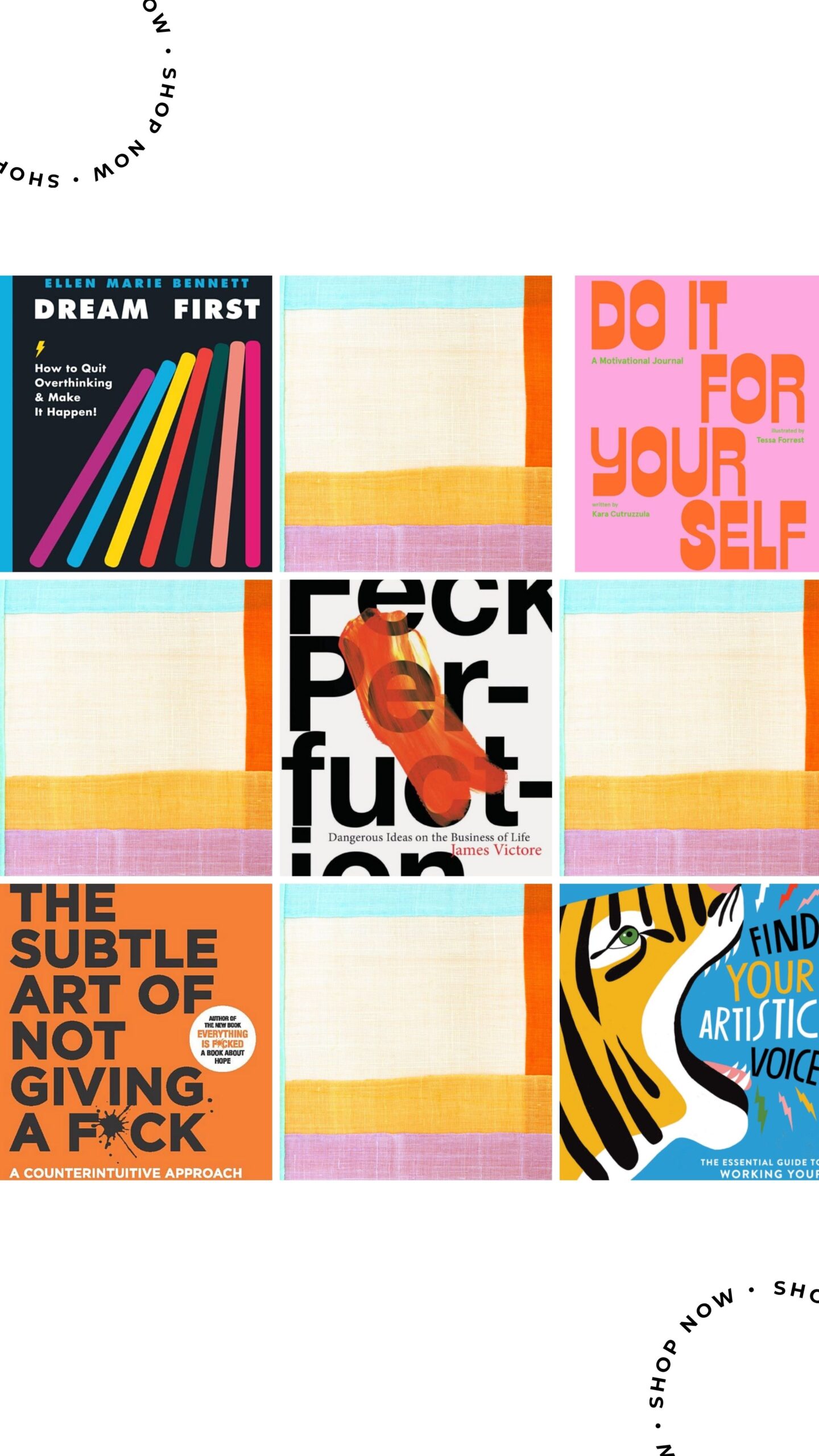 I promised you this blog post for a while, and here we aaaare!
If there's one amazing lesson the pandemic left me, is the love of reading all over again. I'm such a big fan of everything paper but I stopped reading books for so long because I dedicated all my free time to read magazines, websites, learn all the techy things you can imagine and read a few book pages without finishing one, ever.
I've been loving philosophy books, business books, mental health and wellness books so here are my favourite ones you'll love to read this summer!
1. Dream First, Details Later. I'm a BIG fan of Ellen on Instagram and I was anxious to read her book for so so long! Her story as a latina immigrant who founded her first business in LA resonated so so much with my current life as an immigrant in Montreal. You'll learn SO much!
2. Do it for Yourself. The prettiest book I've own filled with motivational quotes, life lessons and a journal for you to follow on a daily basis.
3. Feck Perfuction. A beautifully designed book with short lessons, quotes, biographies and tips that will help you live a better life.
4. The Subtle Art of not Giving a F*ck. After The Daily Stoic, this book was the first one I finished in 5 days, and got me SO inspired I couldn't stop reading ever since. A must!
5. Find your Artistic Voice. Working as a creative the past few years showed me that the first thing we need to be clear at is our style, our voice and our branding. LOVED this book that taught me so many tips to achieve all the goals and strategies we need in the artistic world.
Want to follow our life adventures? Run here
Follow me also on Instagram | Facebook | Pinterest
Shop our products here | Visit our studio here