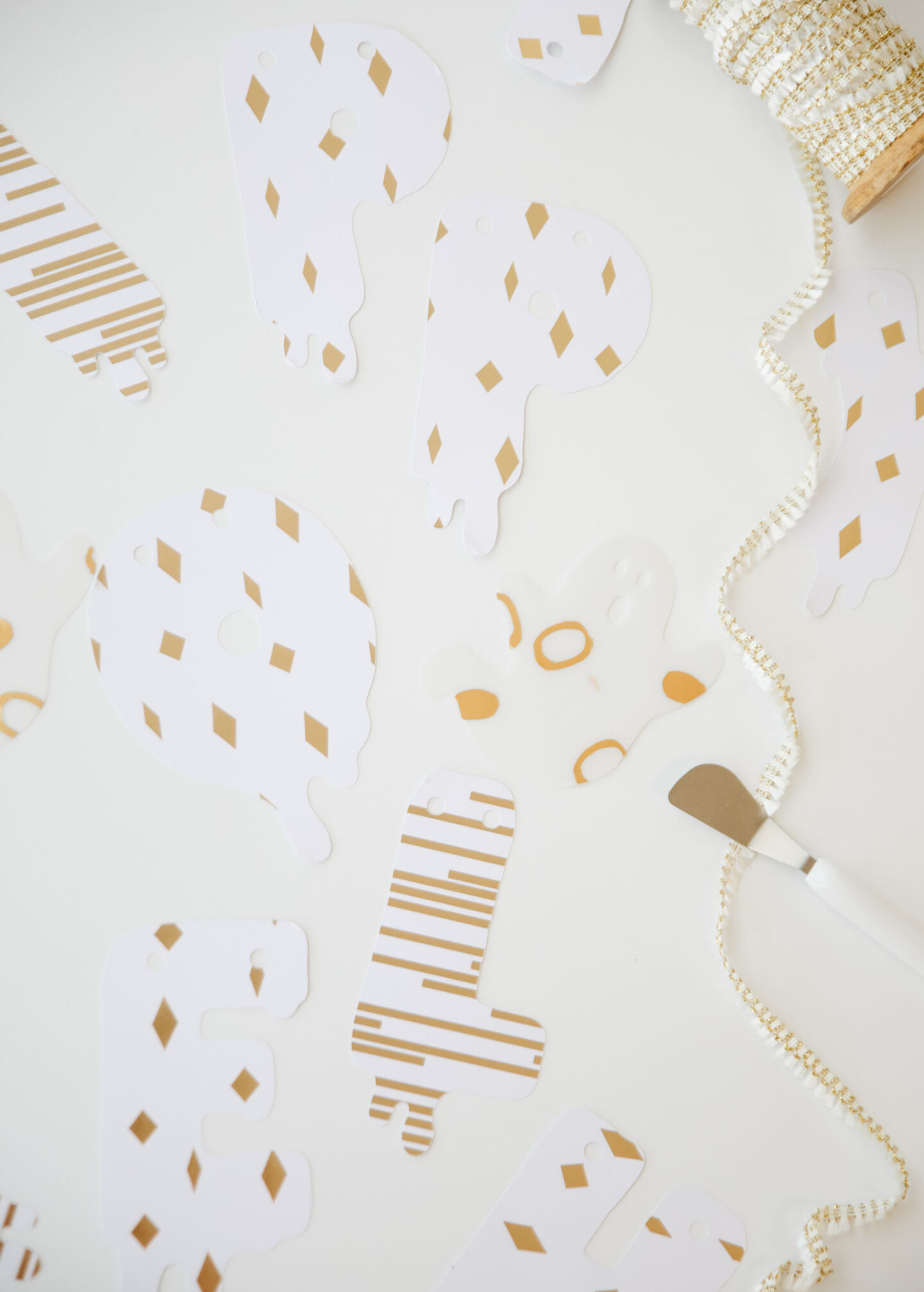 Ok, let me confess something over here: I dislike orange. I really tried to be open to every single colour of the rainbow, but orange (and purple, don't get me started on this one yet) are simply not my thing.
Coral? Lilac? Bring 'em oooooon!
You can bet that a classic Halloween where orange and black rule the world is seriously not my cup of tea either, so this year, I'm making a few ultra-cute DIY projects to decorate the studio and my home (did you see our living room decor this year?), because gold, pink and white Halloween should be a thing, right?
In today's post, let's make an adorable, modern and stylish Halloween banner that only takes 4 steps from start to finish and will be all you need at home this year.
Let the Halloween celebrations begin!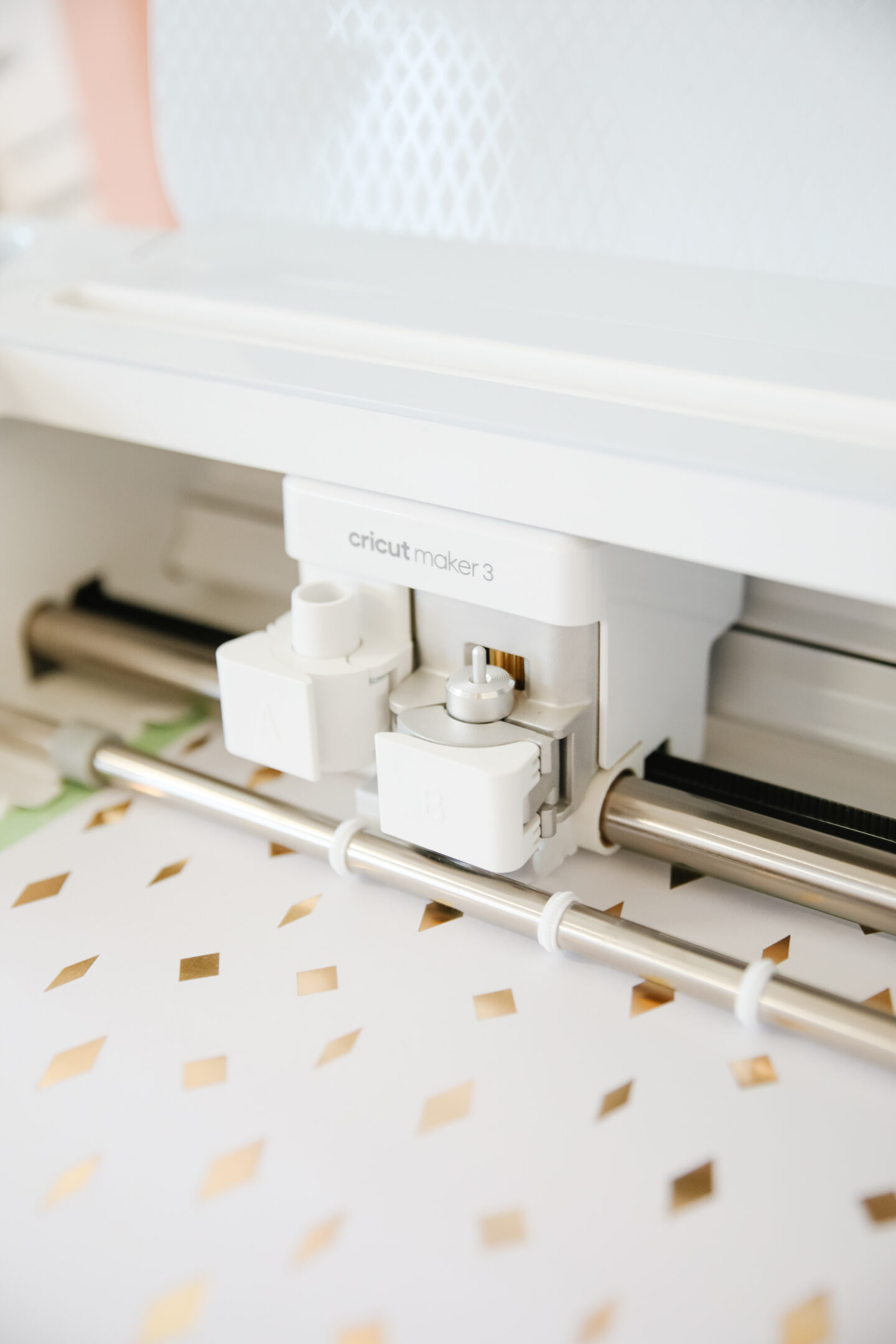 Materials Required:
Cricut machine
Cardboard in any colour – here's a similar one
Scissors
Hot glue gun and glue sticks
Gold & white ribbon – a similar one here
Gold vinyl
Ghost diecut shapes – got them here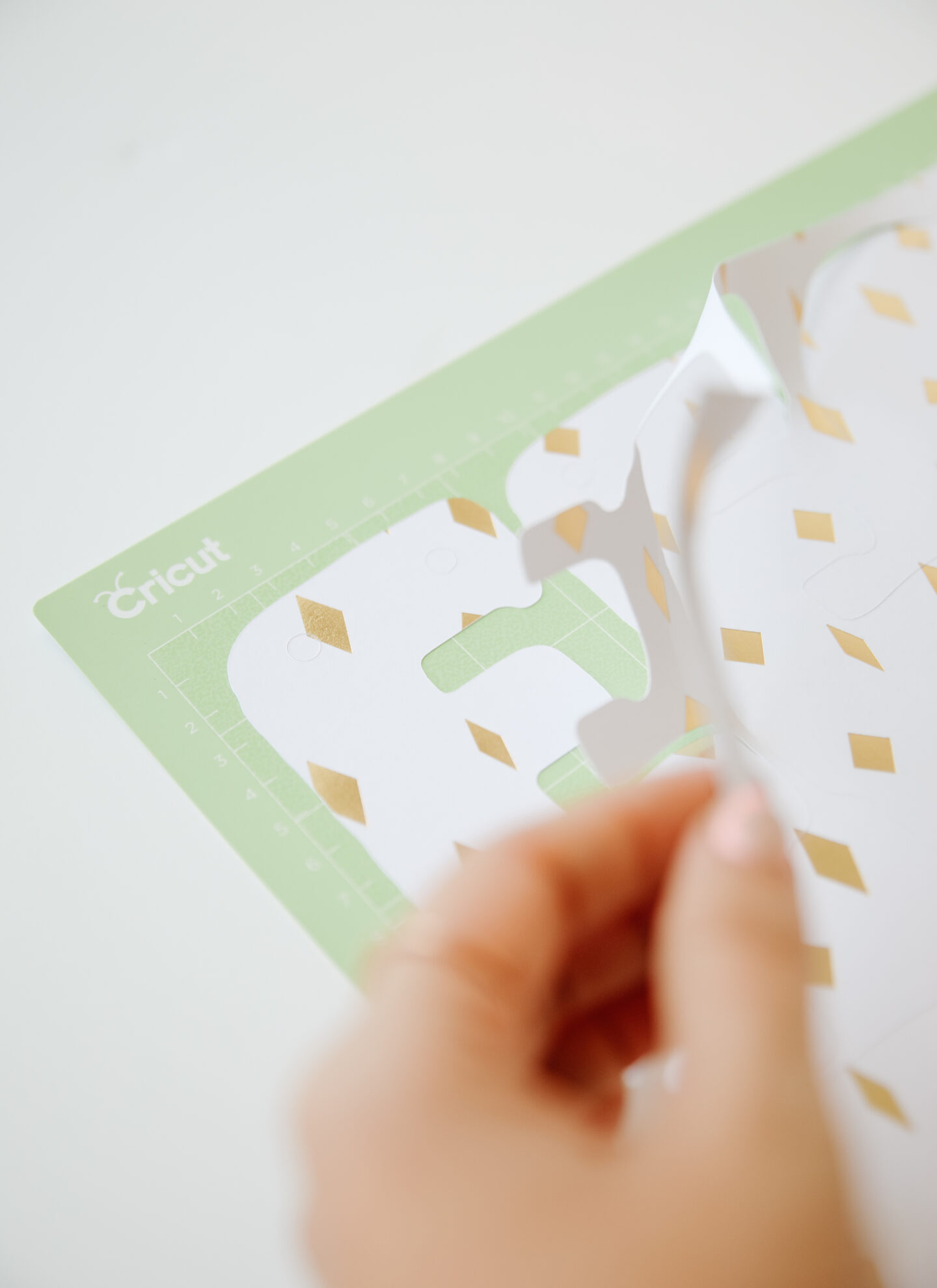 Step One: Design The Banner and Cut
Let's start by cutting our banner letters using a Cricut machine. I grabbed this banner design using Cricut Design Space and cutting the letters mixing different white and gold cardboard patterns, fun!
Step two: Let's set up our banner letters
Using a gold and white thin ribbon (this beauty is from Anthropologie), let's arrange our letters and pass the ribbon through the holes one by one. Leave around 4 inches on each end to hang our banner when it's ready.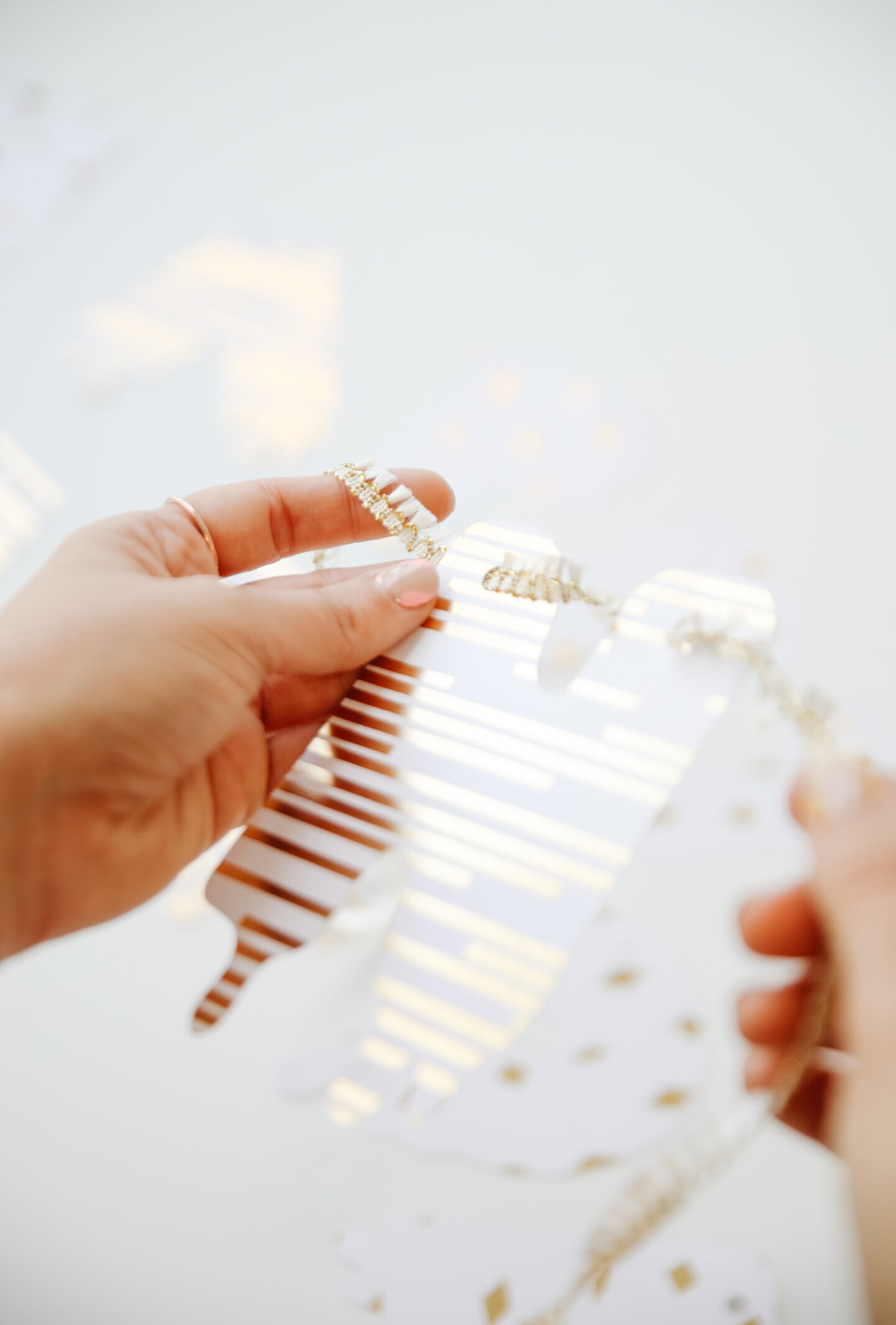 Step three: Add Gold Vinyl to the Diecut Ghosts
Let's add a touch of gold to our diecut ghost shapes adding gold vinyl shapes just as a sticker. I had these shapes left from a DIY project for HGTV, where you'll learn how to make them, run run!
Step Four: Hot glue the ghosts to the banner
To finish, hot glue the ghost diecut shapes to the banner ribbon. I added one at the beginning, one in the middle and one right at the end of the banner to balance the design.
High-five! We just created a modern, cute, Halloween banner DIY together, yay!
See you soon, xo