With warmer, sunnier days comes my annual Spring cleaning itch (finally!) and my poor DIY storage closet has been waiting for that itch to arrive for so long, because let's face it, it needs a well-deserved glam up, get rid of SO much clutter I've been accumulating at the studio over the years and finally have a clean, decent craft storage area. I guess it's good news (for the storage room *coughs*) I'm starting the deep cleaning galore with this project, at last!.
This celebratory post is just a small sneak peek of all the hours I've spend building a custom shelf unit followed by all the fun I had organizing it. Here's what I did to get you started (hiii motivation, is it you?) and what you can do to have a successful spring clean this season.
Shall we, friends?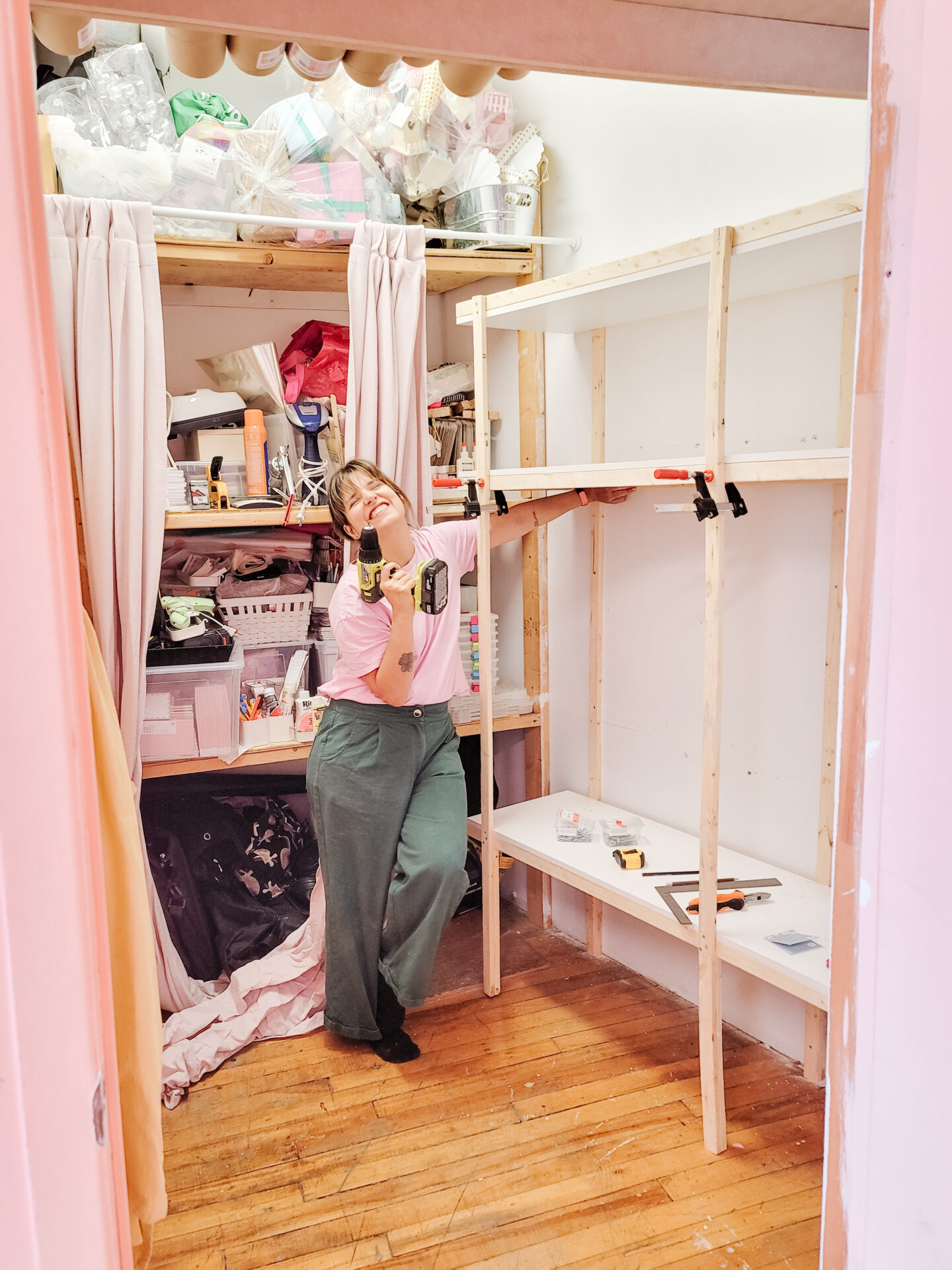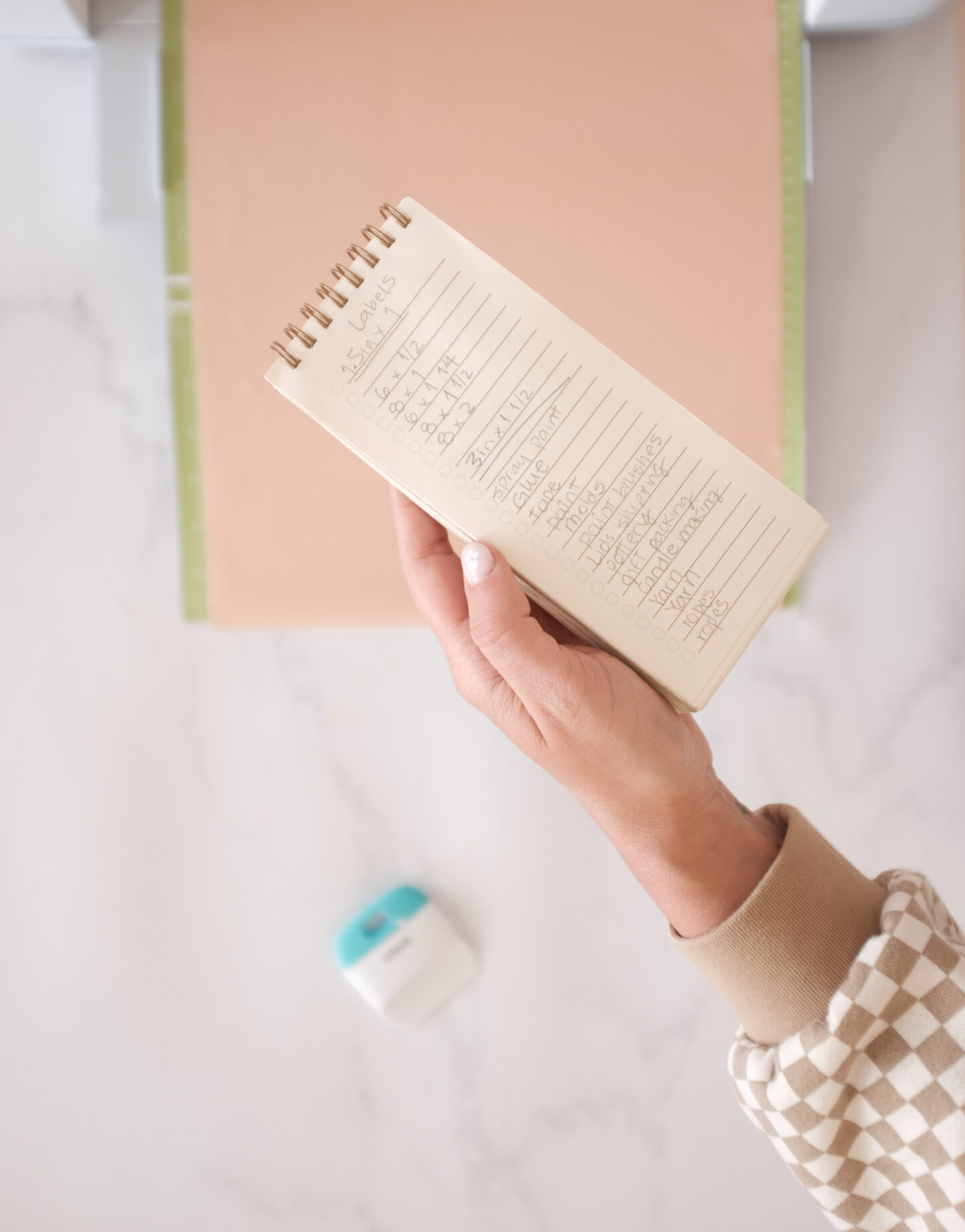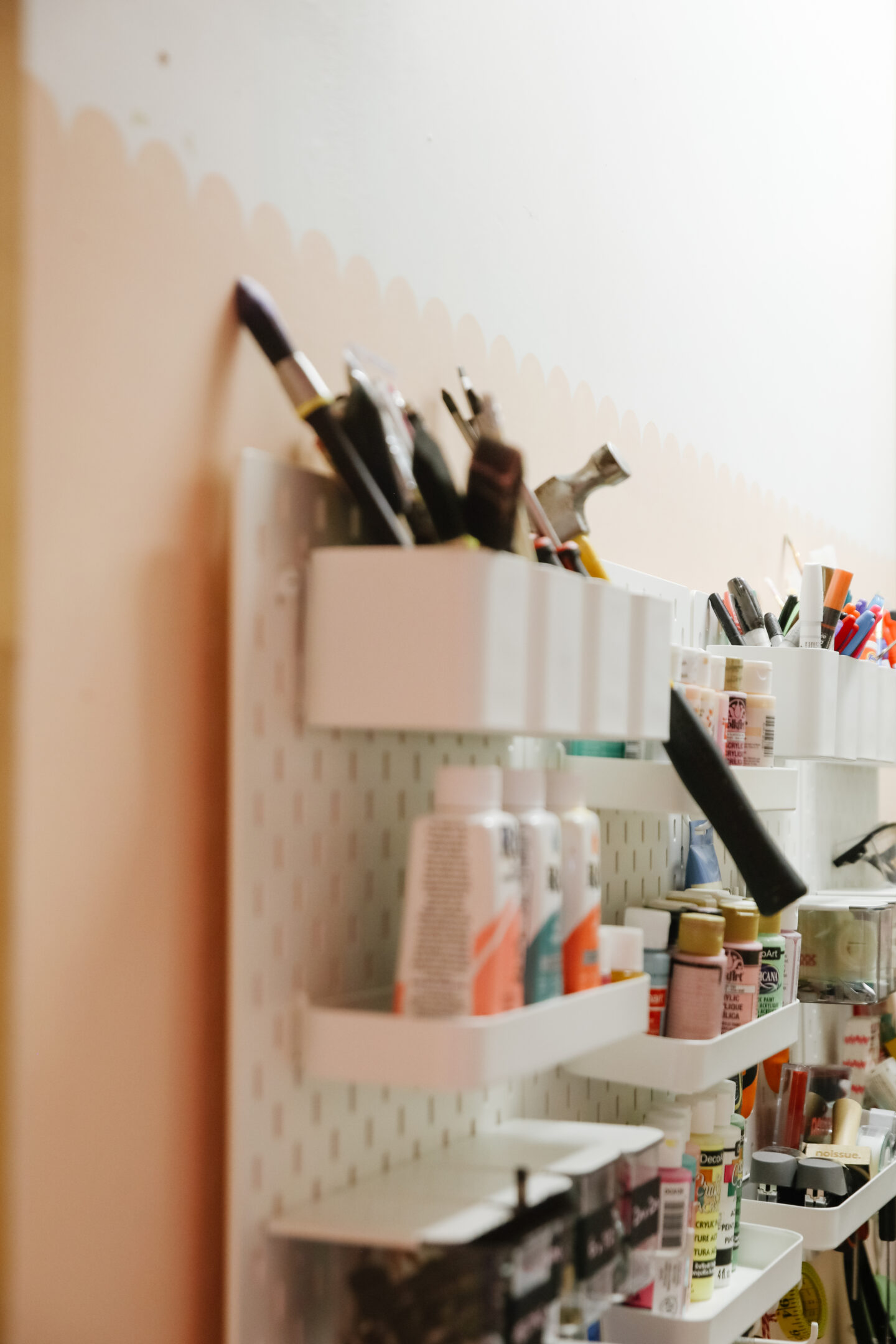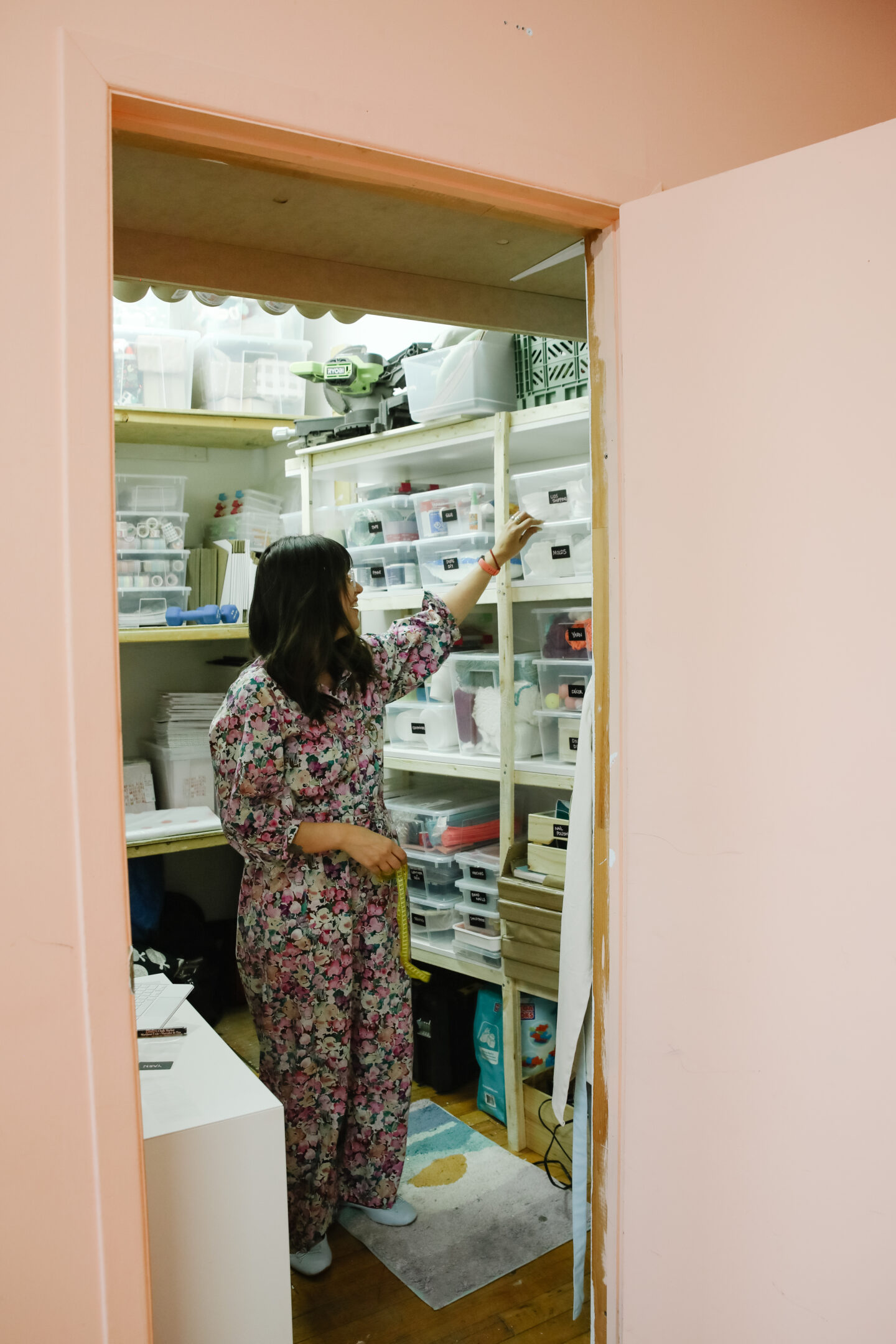 Started working on the inventory
First thing (and the most scary part of this entire process) is to check what you have, what you need and what you don't need. It took me days (not exaggerating at all) to go through all the items i've accumulated and realizing I desperately needed a system now that my DIY projects are the core of my business. I built an entire shelf unit from scratch (with the help of my dad, the pro carpenter, remember) using plywood, pine and all my power tools, yeah!
Also, how on earth do I have so much yarn, cords and wood? Right after sorting what I needed and didn't need at least 4 donation bags filled with supplies left the studio to live a happily ever after finale.
Create a system
I didn't know I needed a system SO much until I did it, and let me tell you, it changed the way I work to be a more productive DIYer. Creating and Sorting out supply categories is what works best to reduce the clutter I used to have. Wood glue? Poly? Brad nails? Confetti? Got a box of each, and I can find them all now in less than 5 seconds.
It only took a trip to IKEA (hello, my personal heaven) just to get a bunch of transparent organizing boxes where I added all my different supplies to their designated categories a trip to Michael's to get chalkboard box labels that I easily personalized for each of these categories – Isn't this the ultimate dream?
How fun is this craft storage closet now all pretty and organized?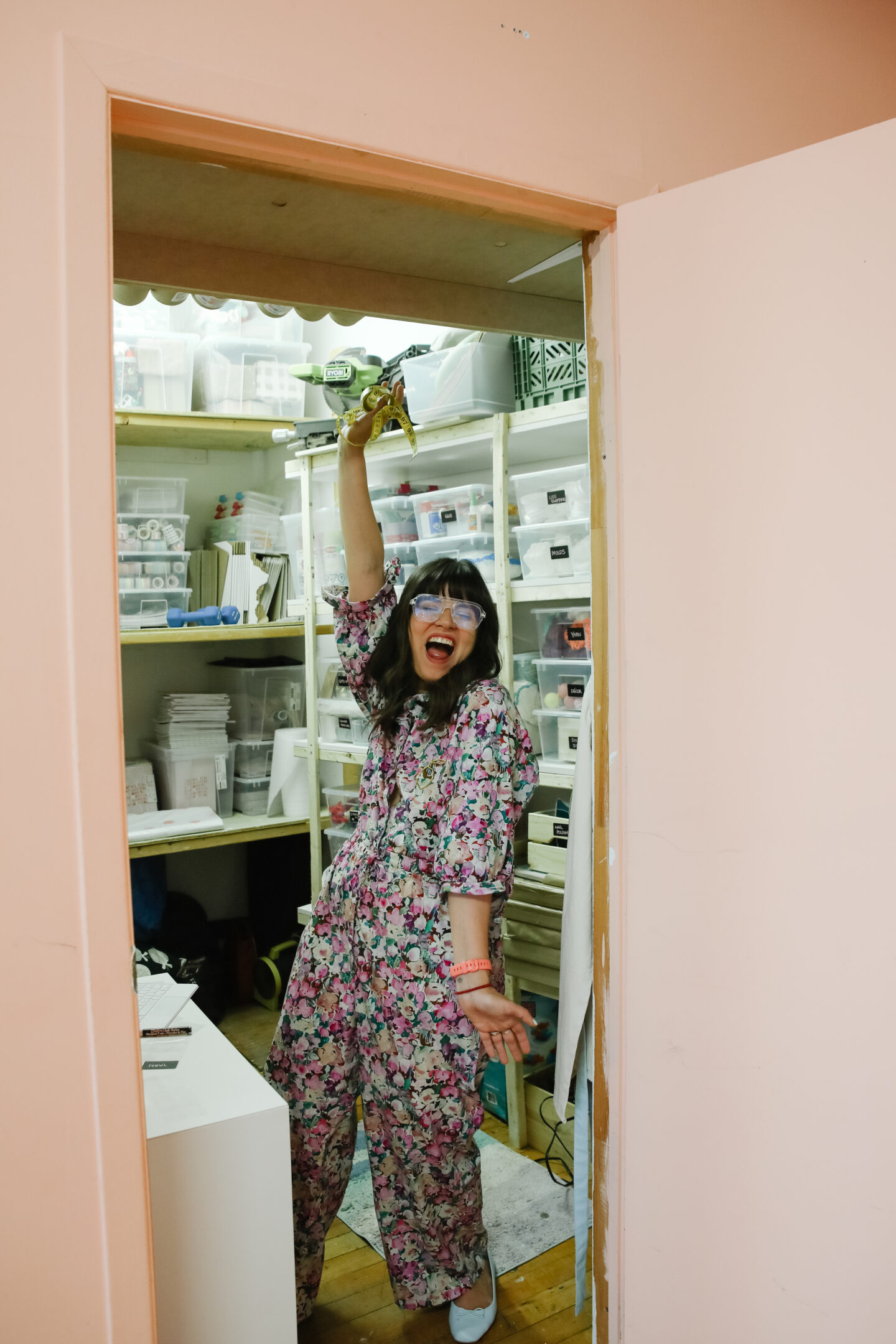 The happiest girl you've seen lately, knowing exactly where she can find now all her supplies in less than a hot second, yay!