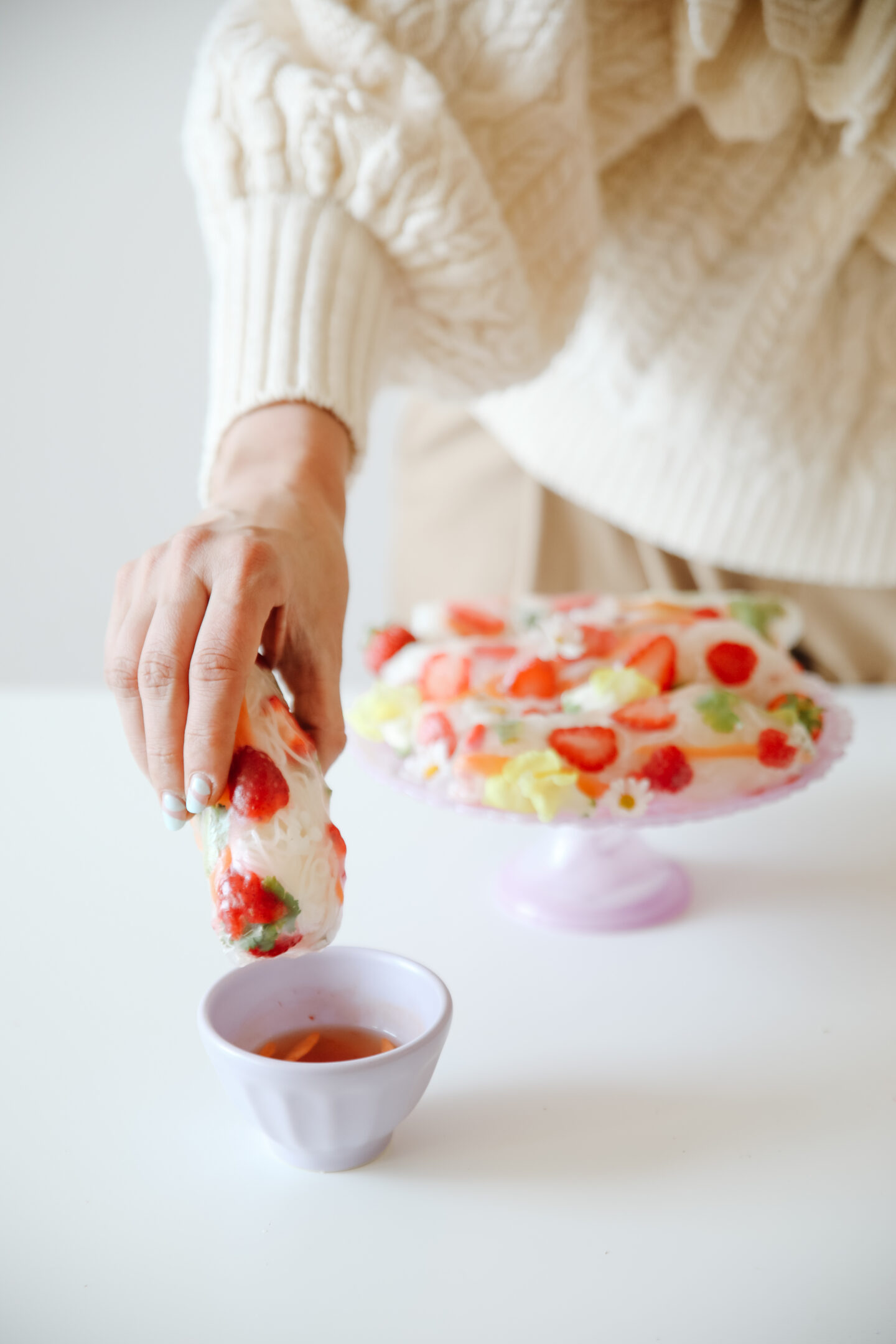 If there's something I could eat ALL year round, you gotta bet Spring Rolls in all shapes, forms, fillings it is! and if we talk about fresh ones, I could go nuts.
It's been a minute (de veeeeerdad) since our last tiny food recipe idea, so let's celebrate this major record coming back to the blog replacing your summer sandwiches with the most adorable fresh strawberries spring rolls recipe.
You'll need just a few ingredients that are packed with vitamins, minerals and free of gluten, fat and sugar, yay!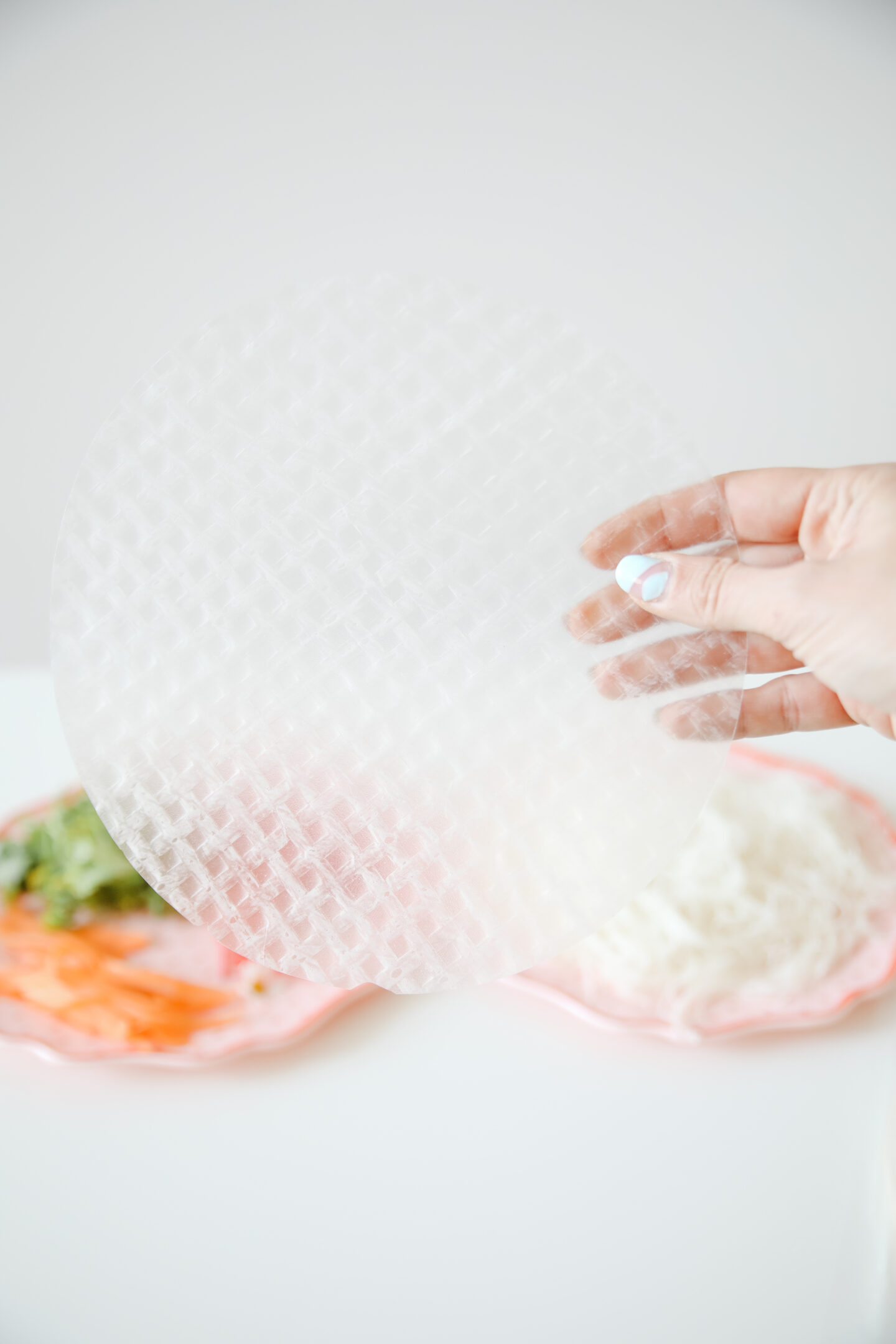 Ingredients:
– Rice wrappers (I used 6 inch)
– 1 cup of angel hair rice pasta
– 1 medium grated carrot (you can make a pickle version simmering the carrots in vinegar and a bit of sugar)
– A bunch of cilantro
– Fresh, diced strawberries
– Edible flowers – totally optional!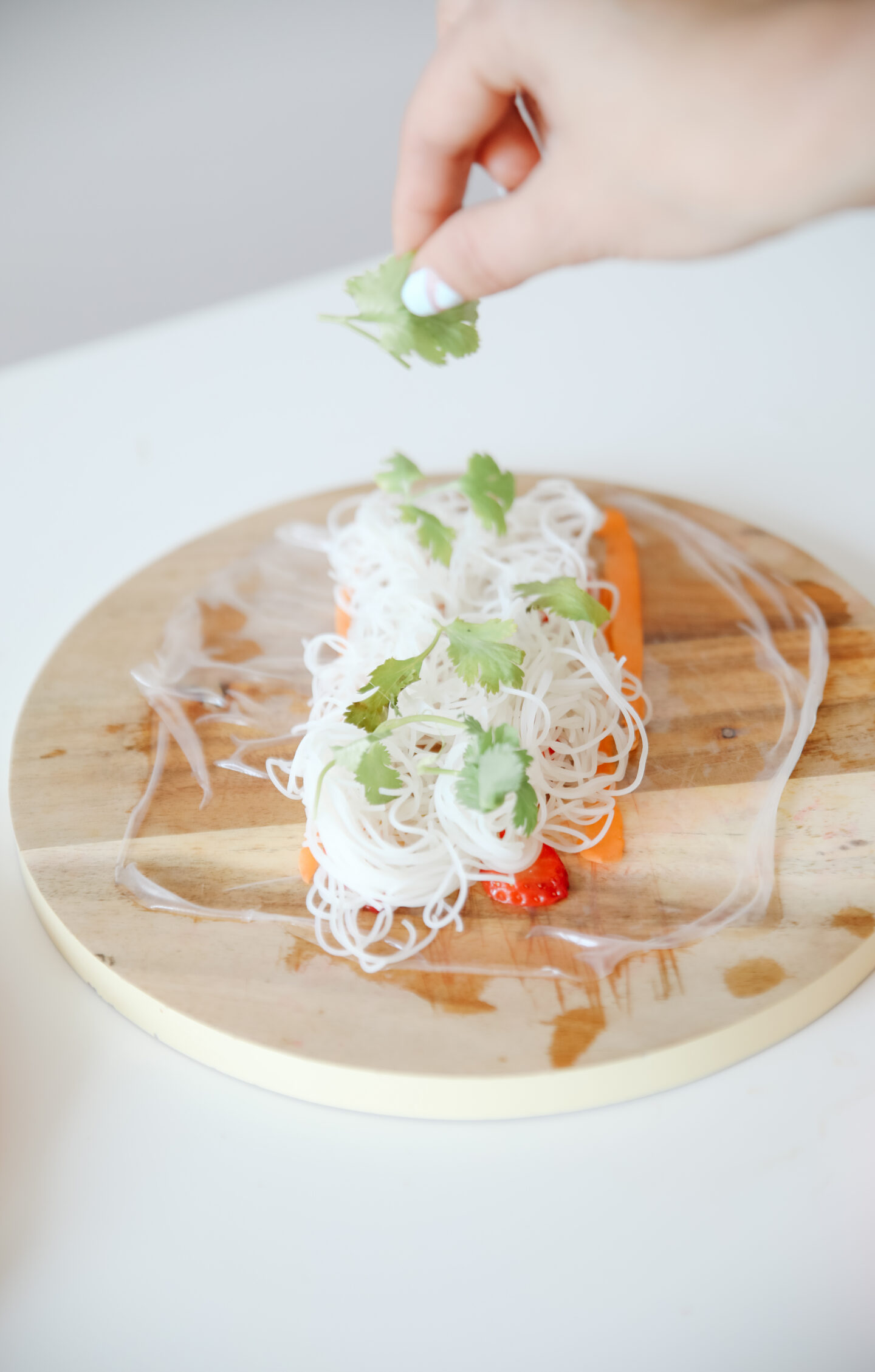 How to:
– Start by shredding the carrots and cleaning the cilantro bunches. Cut the strawberries in half (extra cute points: remove the tip and you'll form a heart – see below)
– Pour warm water in a large bowl and lay the rice wrappers for a few seconds until the edges curl up, approximately for 30 seconds.
– Move your wet rice wrappers to a plate and start filling your cute spring rolls: I added the edible flowers first followed by the angel hair rice pasta, strawberries, carrots and finishing with the cilantro.
– Roll the rice wrapper carefully and tuck in your filling securing the sides by folding the sides inward. Seal the edges and voila!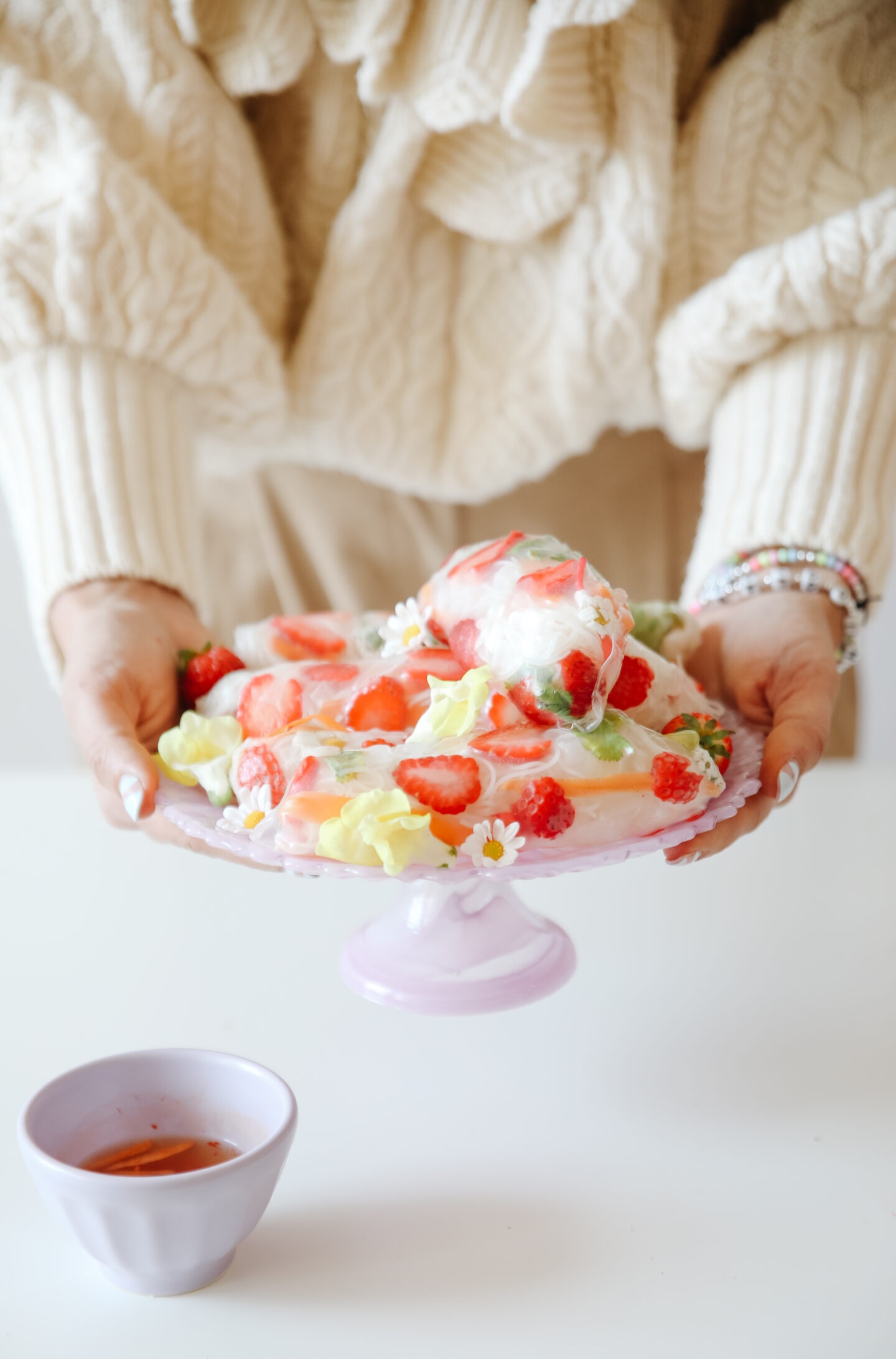 You can pair these yummy spring rolls with any sauce: hoisin, sweet and sour or a creamy dip.
Isn't it the perfect summer dish?