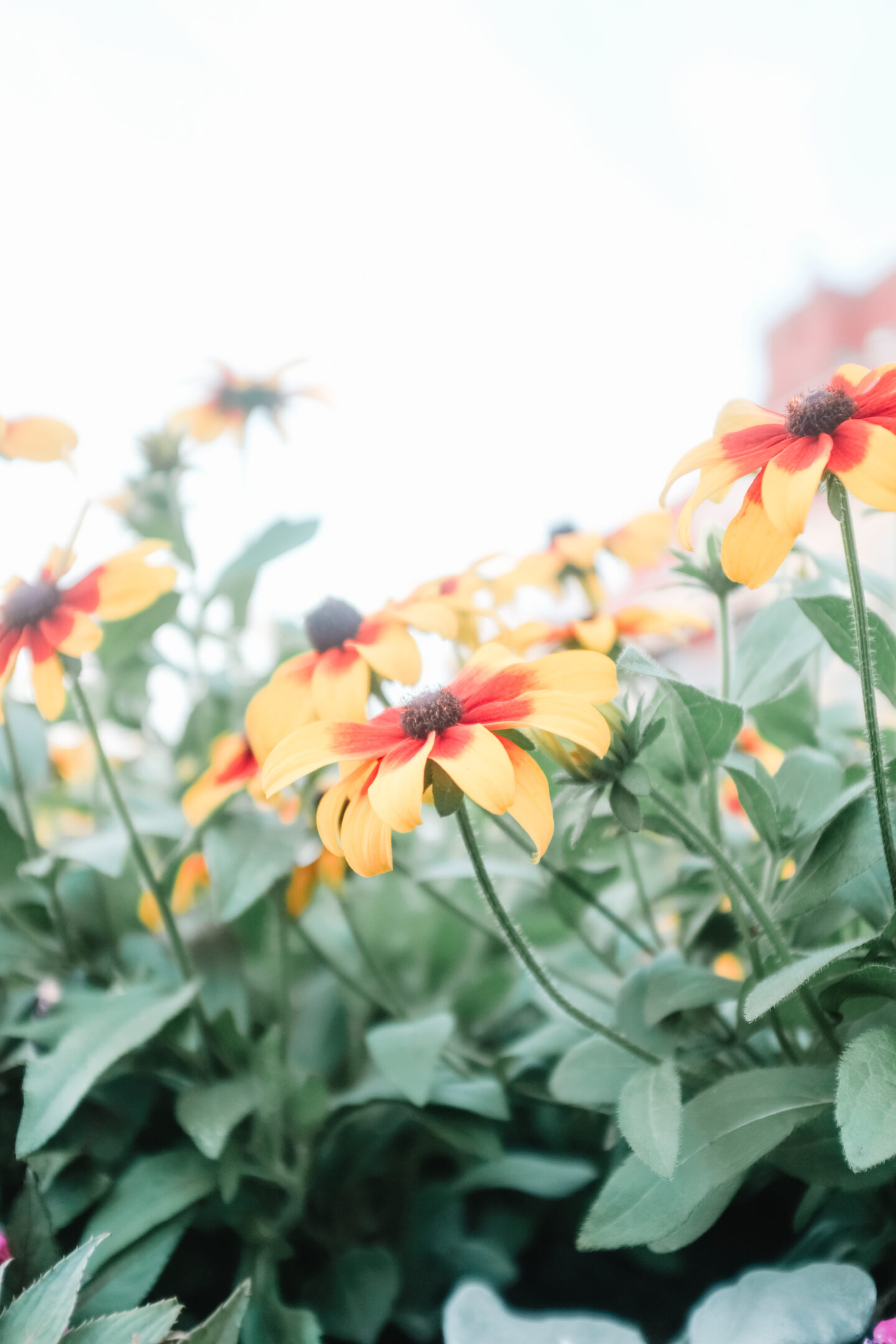 Oh summer, you have been SO good to us this year. We wandered through the city this weekend with the kiddos, feeling happy about the sunshine and making absolutely zero complains about a season that has been SO-HOT (maybe didn't complain this weekend only), but with one thing in mind: the only thing we want to do is to soak up all the outdoor activities, non-stop.
We bought new baby plants, flowers, ate all the sorbet, discovered new safe terraces to go with the kids, walked a lot, fell in love again with the Old Port, cooked traditional Venezuelan food, visited new coffee shops and checked the new city "beach" shore.
It was a good weekend, despite lots of personal changes about my mental health (that I'll be blogging about when I'm ready), but in the meantime, I'll leave you here a fun itinerary of things to do with your family if you're staying in the city this summer.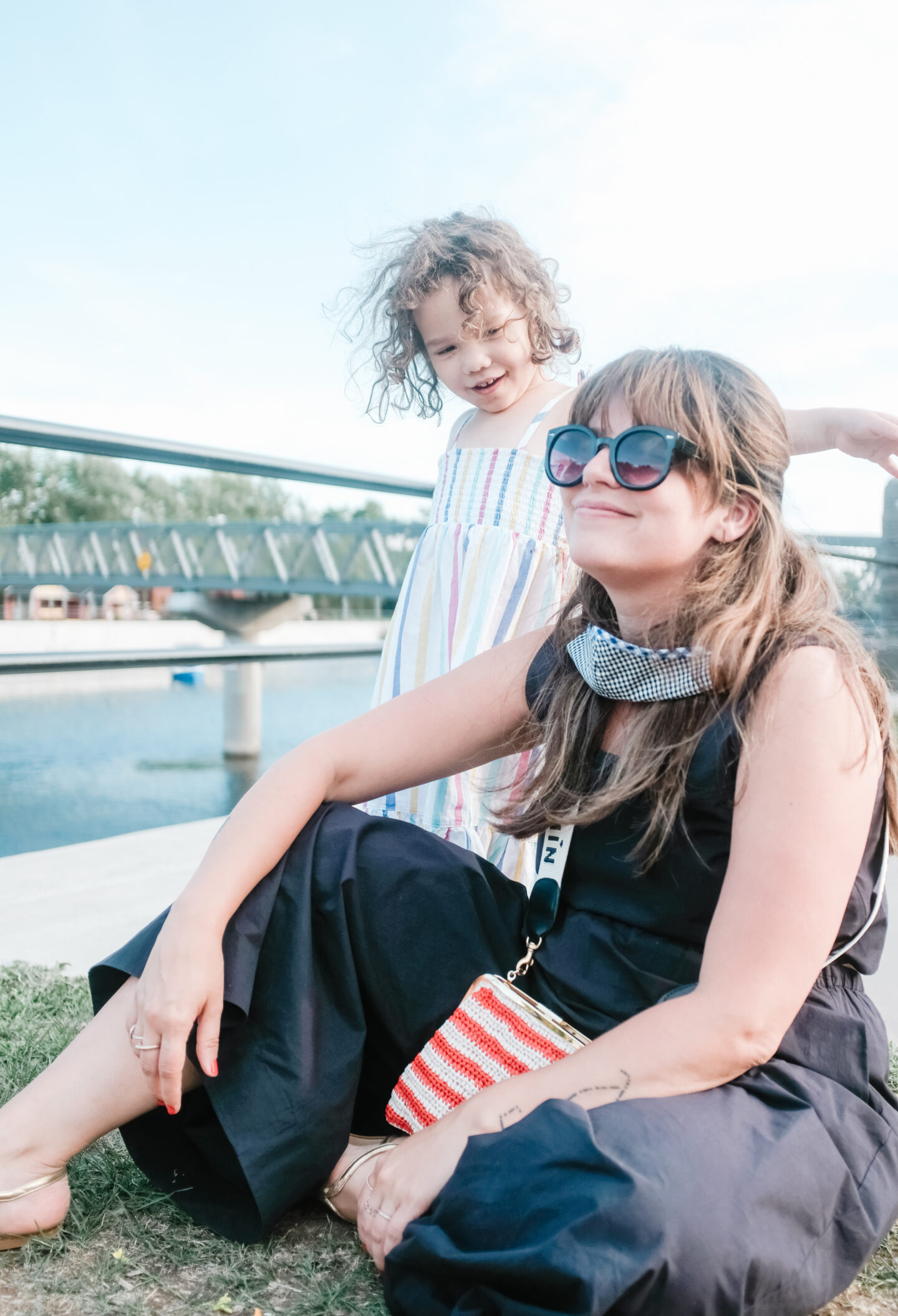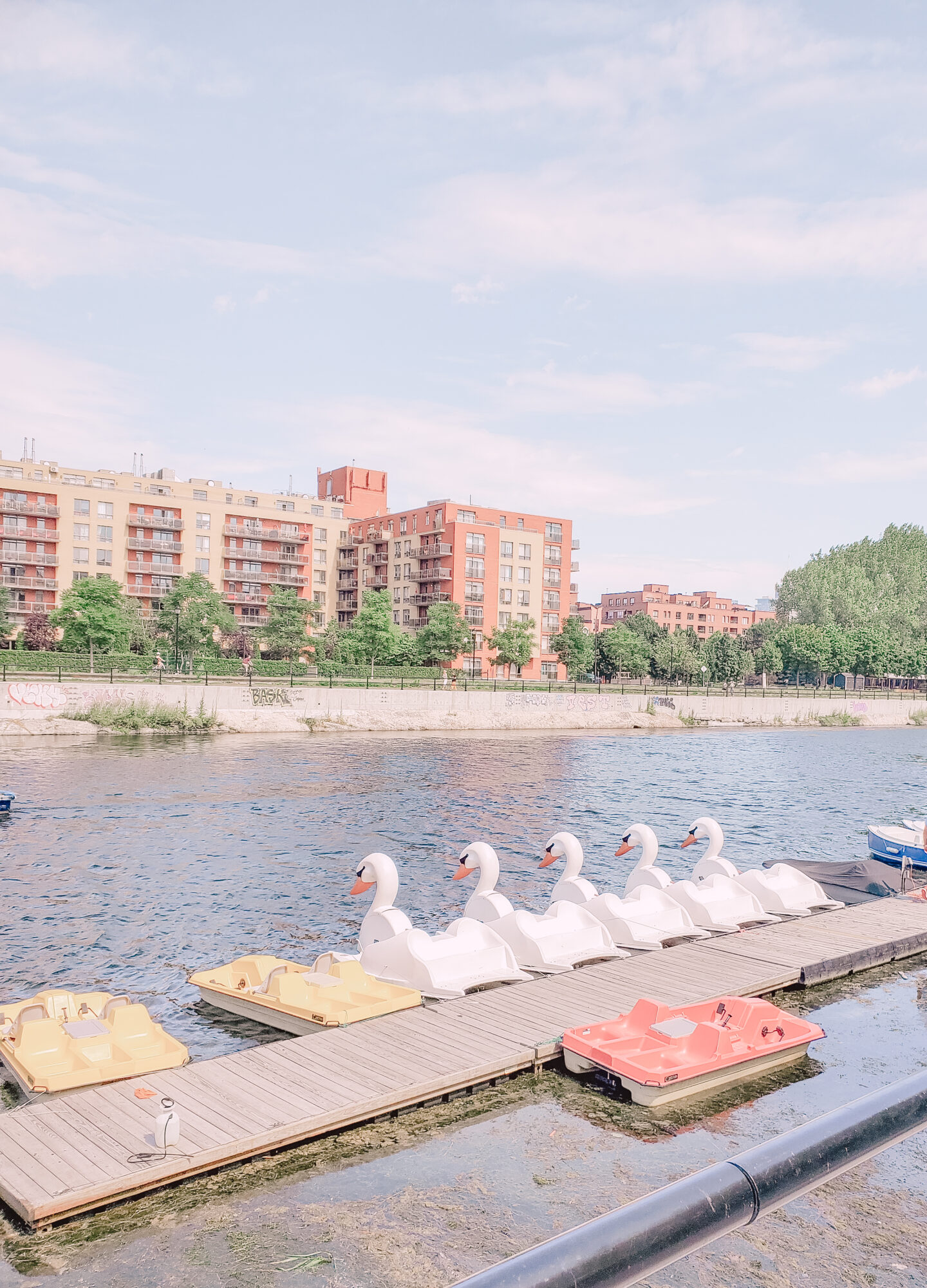 MORNING
– Start your morning at a different breakfast spot: Did I mention it has been EXTRA hot this summer? We've been lucky to have sunny days filled with flowers and blue skies, so this weekend we headed to the Lachine Canal where you can picnic all-day-long.
– Rent a boat in Montreal's historic waterway: After that delicious picnic, head to adventures H20 where you can rent a pedal boat, kayak & electric boats. We tried the swan but it was so unluckily windy, we couldn't do more than 15 minutes (advice: check the wind before reserving online). They take every single precaution and social distancing measures when you arrive, so wear a mask to access.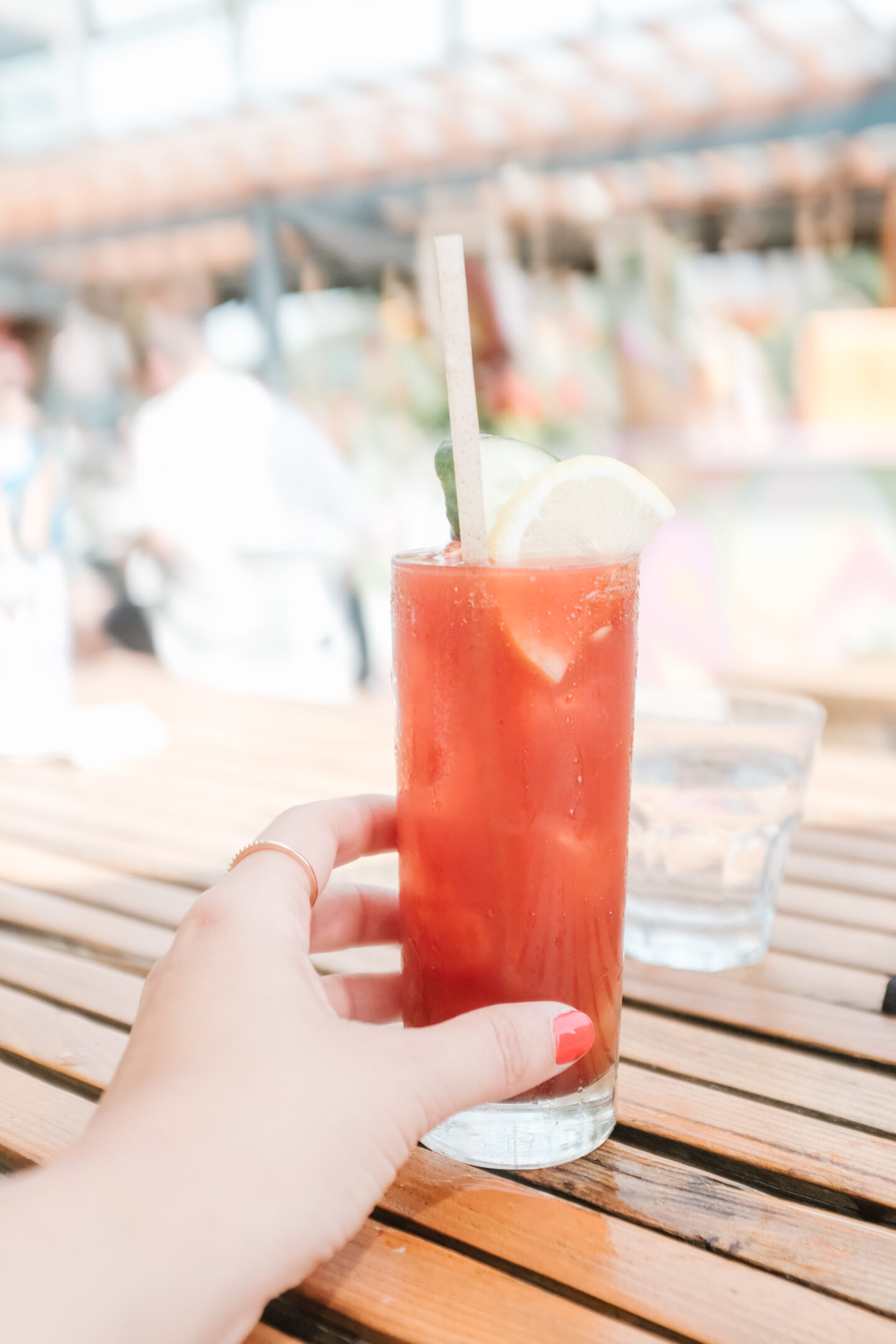 AFTERNOON
– Head to Old Port and have lunch in a beautiful terrace: One of our favourite activities during summer is to walk and explore the Old Port, this time, with scooters and lots of energy, we headed to Marche des Eclusiers for a quick bite and some drinks (for the adults). They check your temperature before you access the terrace, disinfect your hands and table where you'll sit, totally safe with kids. This place has a seasonal restaurant, a bar and a farmer's market in the heart of the port.
– Drive to Wellington, Verdun for a caffeinated pit stop: Did you know as of June 6, 2020, for the entire summer period, Promenade Wellington is pedestrianized between LaSalle Boulevard and 6th Avenue? You'll see all the restaurants using the street to place safe distanced table settings, beautiful terraces, and outdoor areas where you can walk, shop and enjoy a coffee. We visited the new Lili & Oli (an oldie from St-Henri) now located in Verdun, and we loved strolling around for a bit this area.
EVENING
– Visit the Verdun skatepark and beach: One of our favourite discoveries with the kids, Verdun's gem: A skatepark, recently opened beach, pool, park, splash pad and much more. The Parc Arthur-Therrien is a must this season. If you want to visit the new Verdun beach, there are social distancing rules in place, where 80 people are allowed in at a time for blocks of 45 minutes, so expect a line-up if you visit during a sunny day.
– Finish the day at the best BBQ joint: We walked back to Wellington and headed to Blackstrap BBQ, a classic spot in the area offering now a safe COVID-19 setup like outdoor table setting only, compostable plates and utensils and a closed indoor dining area. We adore their authentic southern style barbecue, please don't miss out their brisket (texas style), the fried mac & cheese and the dry rubbed with lemon pepper chicken. SO-BEYOND-GOOD.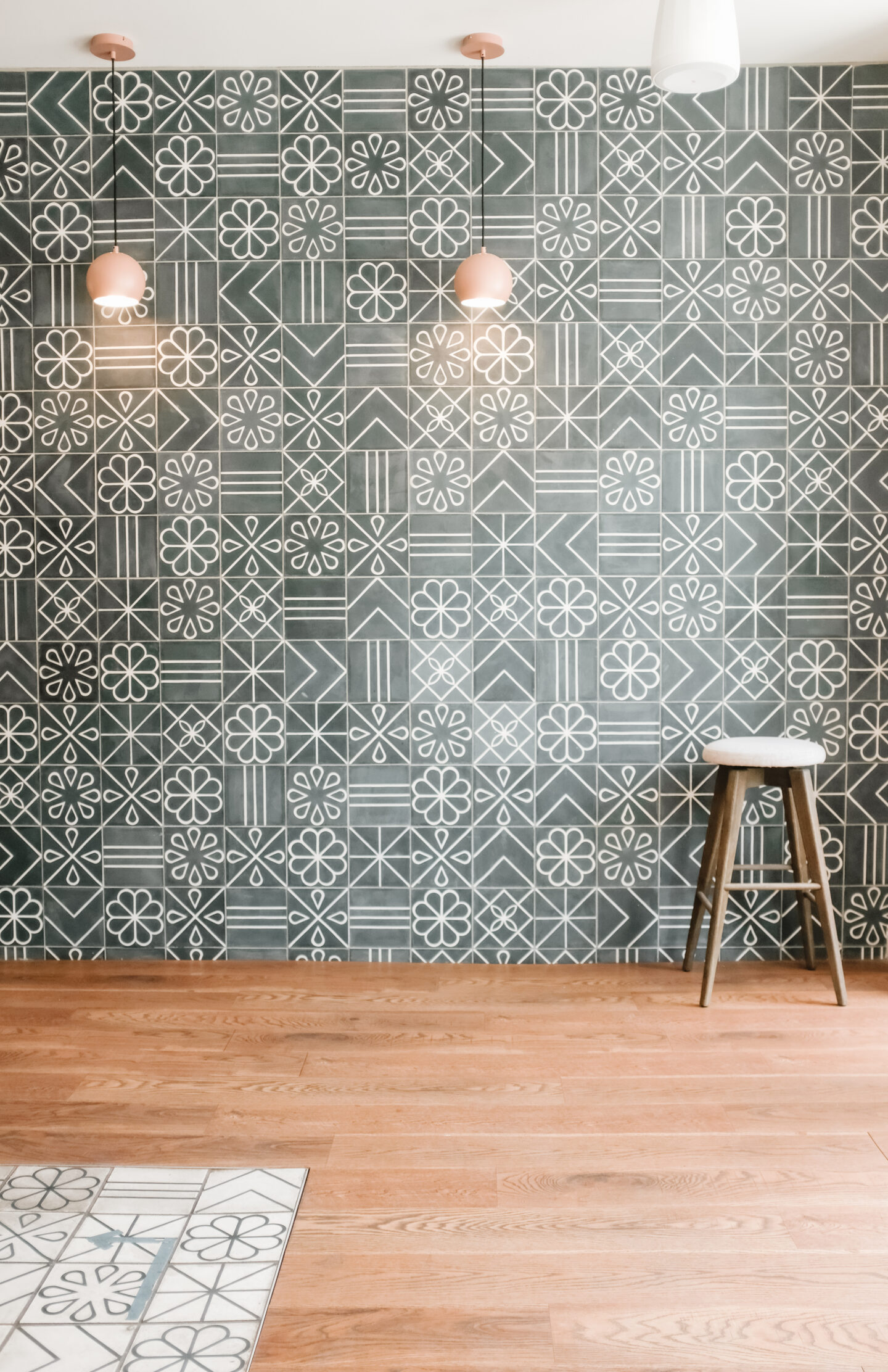 A lot has changed this year, including the way we are vacationing, traveling and strolling the city. Always be mindful, wear your face mask and let's look forward to a beautiful summer season with our families!
Want to follow our life adventures? Run here
Follow me also on Instagram | Facebook | Pinterest