We are SOOO excited to announce our newest collection launch today, HeyMaca for DemainDemain reusable bags! Lucile and I worked on this collaboration for almost a year carefully curating our patterns, colours and designing what you'll use at home.
What I'm mostly proud of? Our first collection for a brand is a sustainable initiative, these bags are 100% made of RecyPul™ textile, from recycled water bottle fibers, they are waterproof, durable and eco-responsible all made in Quebec, proudly!
Did you know that three million tons of plastic are wasted each year, and of this only nine percent is recycled. This is the equivalent of 570 garbage bags full of plastic every minute, every day. Heartbreaking, right?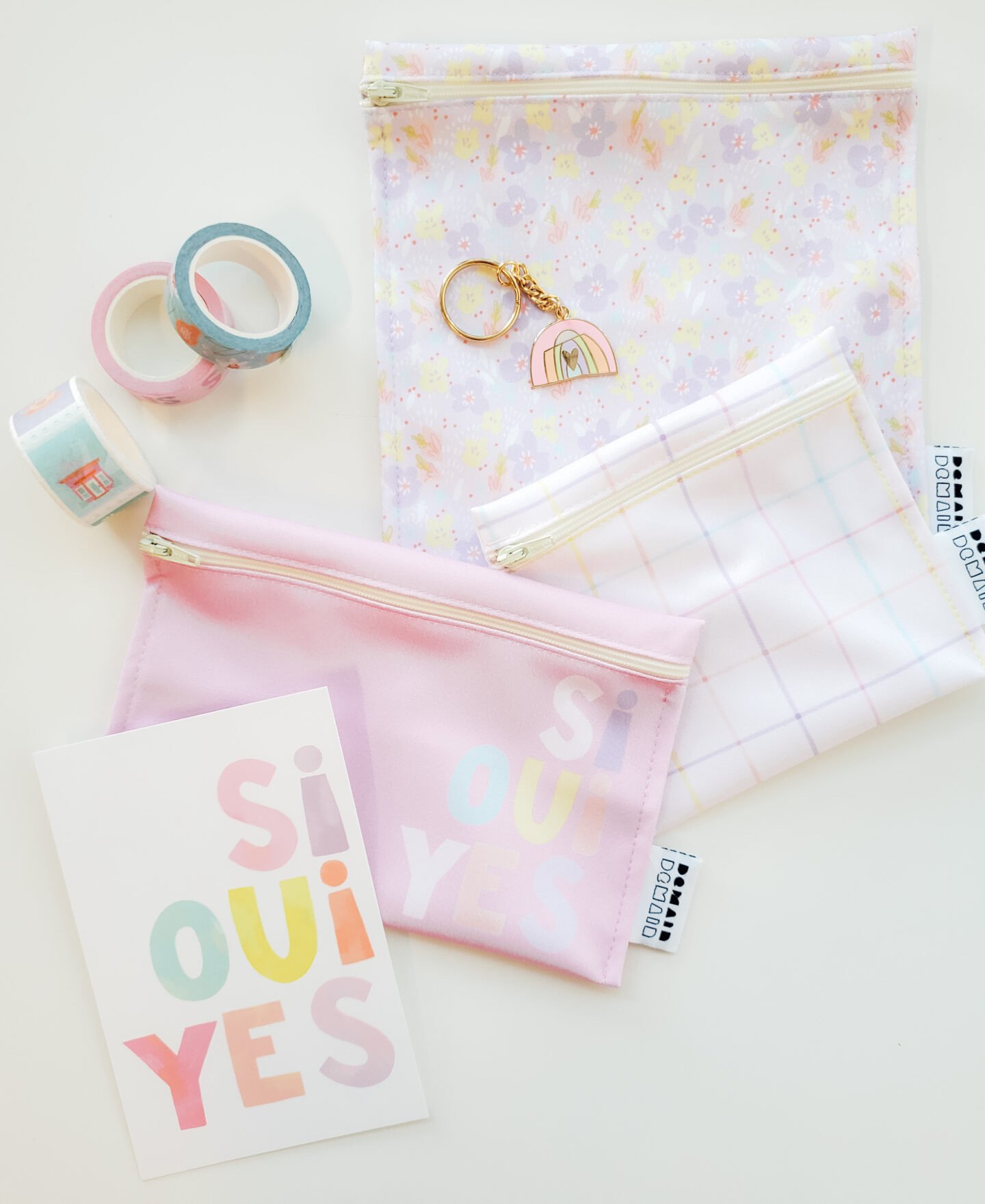 Our bags are perfect for lunch boxes, sandwiches or snacks. You can use at daycare, school, office or on the go.
What's best? They replace single-use plastic bags! Bye plastic!.
They are safely lead-free, PVC-free, BPA-free, all produced locally.
We launched two limited-edition trio of reusable bags: The abstract collection, inspired in our love for mixing beautiful patterns and pastels (and also an extension of our new stationary products) and The Montreal collection, with a brand new adorable map of our city, our famous plateau homes and a very Montrealer BonjourHi.