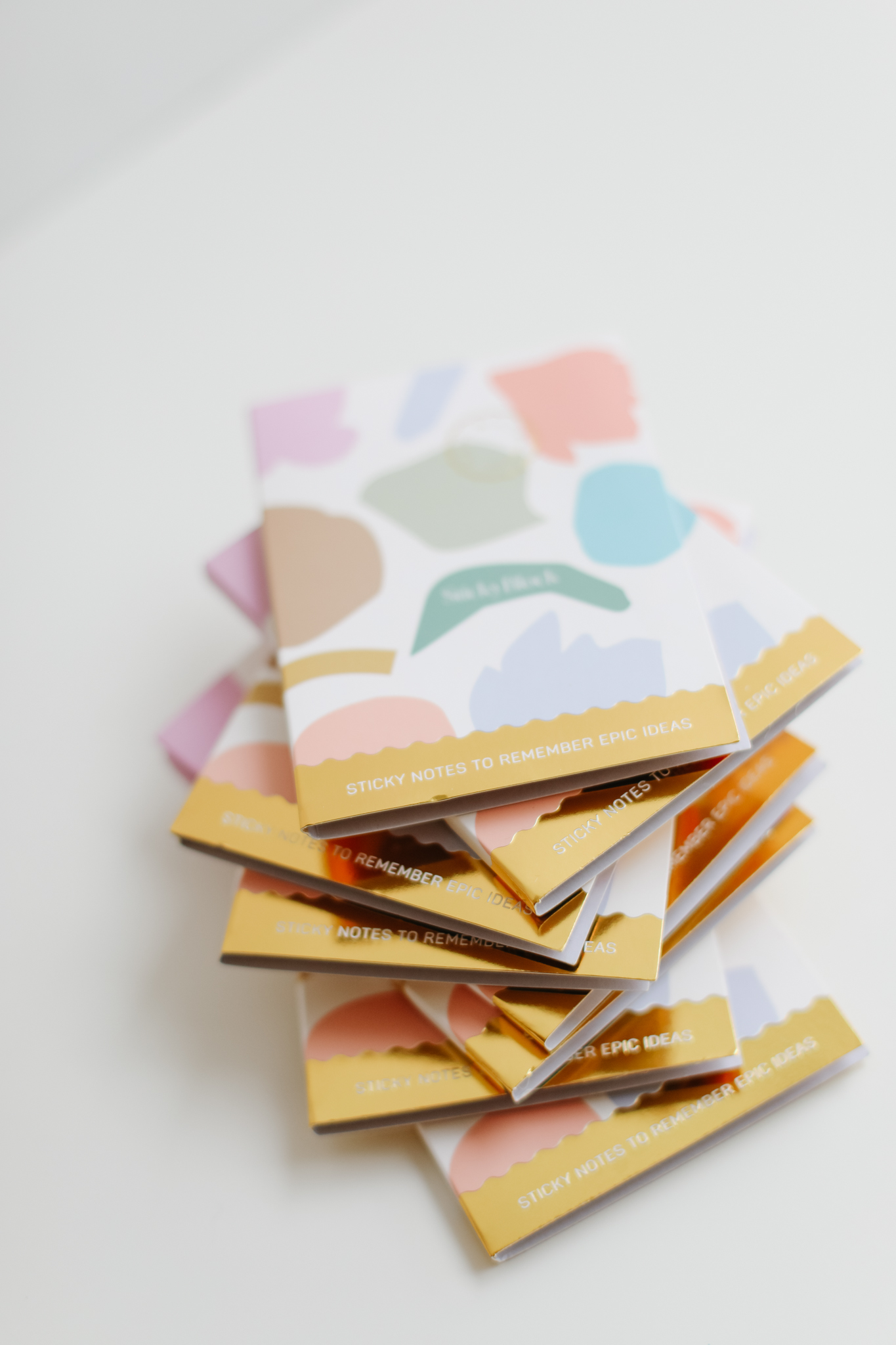 You gotta bet I've been planning a new Hey Maca shop collection for a while, where terrazzo, colourful shapes and intentional products are the main star of the show.
After three years and and some months running the shop with the most wonderful designer by my side, we created (for a fact) my dream products with an unbelievable packaging that I still cannot believe it's ours (for real, pinch me, anyone!) Hello, gold FOIL details, we love you so so much!
From habit tracker stickers, sticky notes block, new washi tapes, a new candle, we've got everything you need to bring all the happiness to your daily tasks.
Scroll down, and let me introduce you to my newest babies, mama is very proud today.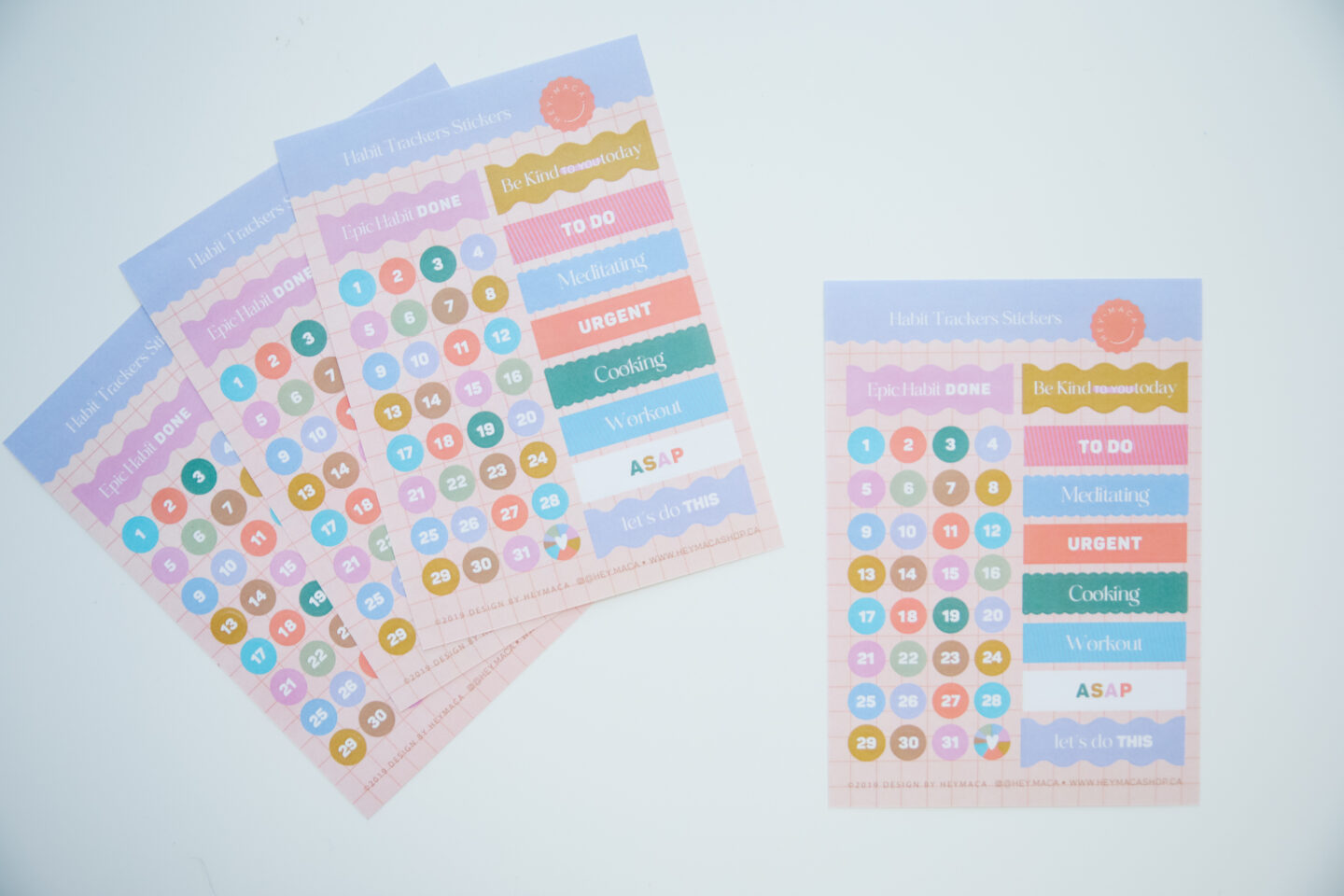 After reading the wonderful book atomic habits, I knew I had to create a product to help us start and maintain healthy habits (that can be so hard to do).
Our habit tracker sticker sheet comes with all you need to start a habit: cooking, working out, meditating, and being kind to yourself.
If you're a fan of sticky notes, we are officially besties!
We created this new sticky notes pad with a set of 5 different post it designs for you to separate pages, mark important notes, leave reminders and use it with your favourite notepad.
You'll have 150 die-cut sticky notes in total for you to enjoy in a deluxe gold-foil packaging.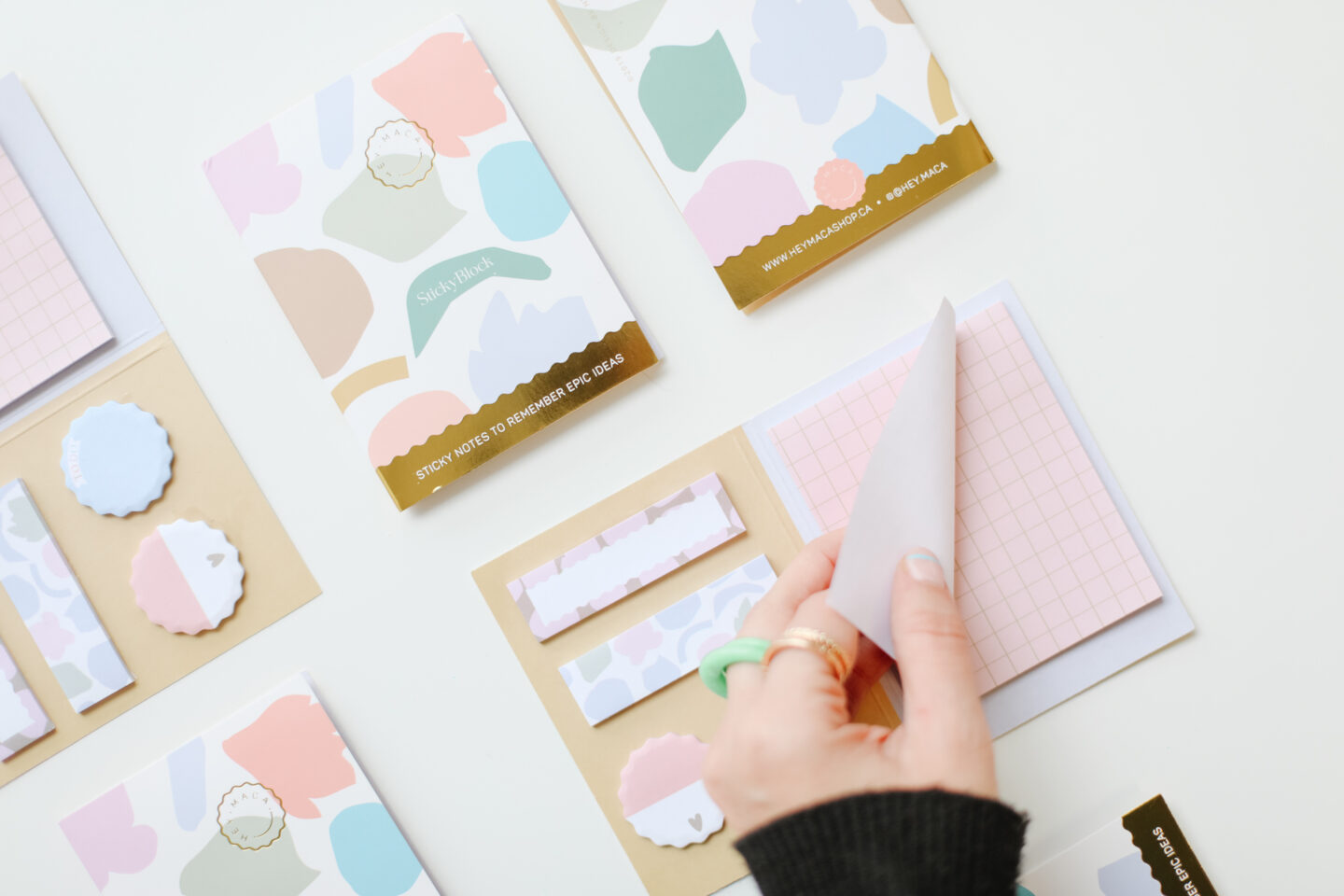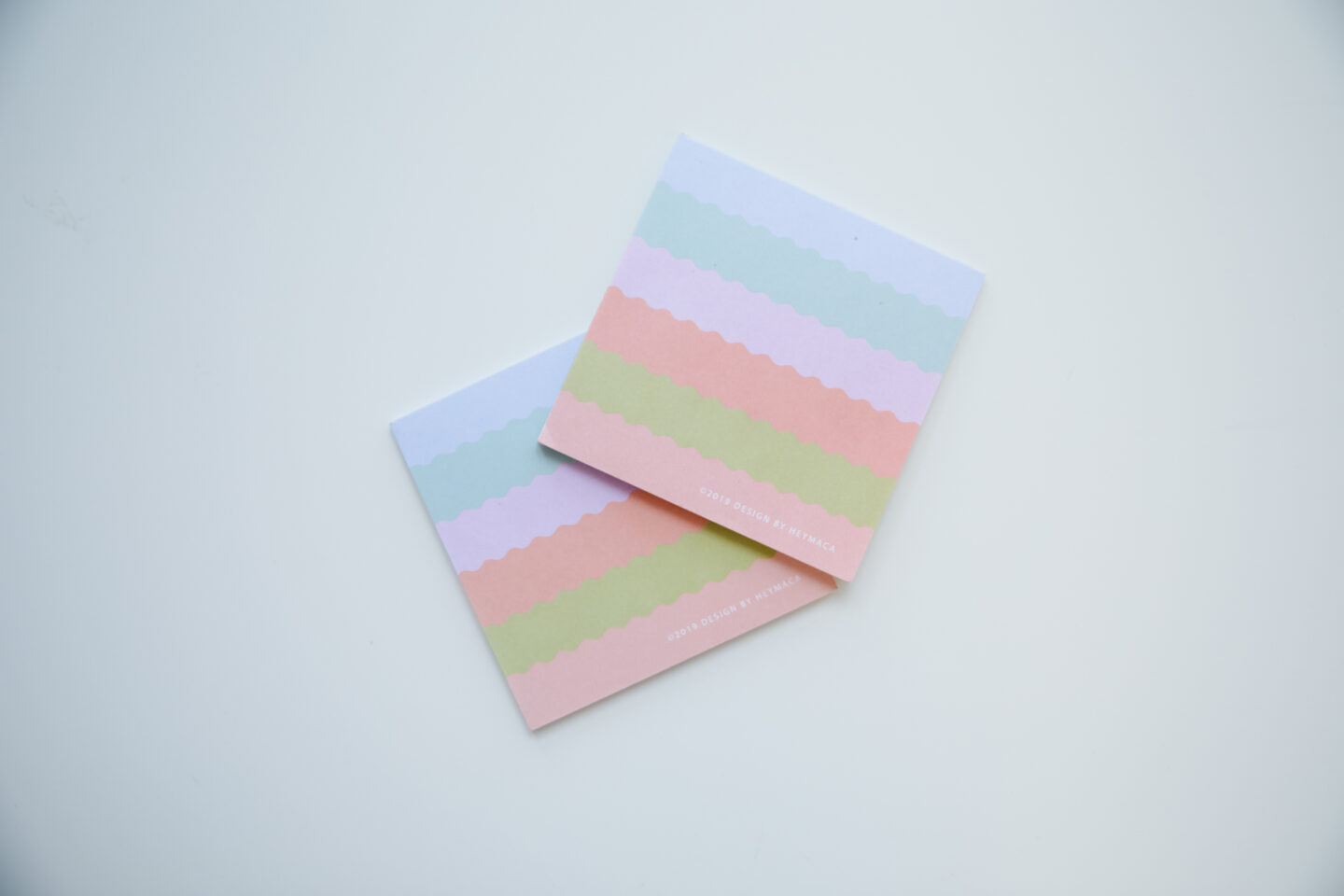 Forgot your bestie's bday?, To pick up your groceries?, Want to leave a cute message to your bestie? Our wiggly mini notepad will help you plan your week like a boss.
it comes with 30 pages, printed in a soft, 100% recycled paper, with a perfect pocket size (3 x 3 inches!).
f you keep forgetting all the important dates, birthdays, deadlines and goals, our new adorable sticky notes will get you through the new year, as your new BFFs! Because let's be real, we don't know what day today is anymore.
You'll get 4 different die-cut sticky notes in the sweetest deluxe packaging.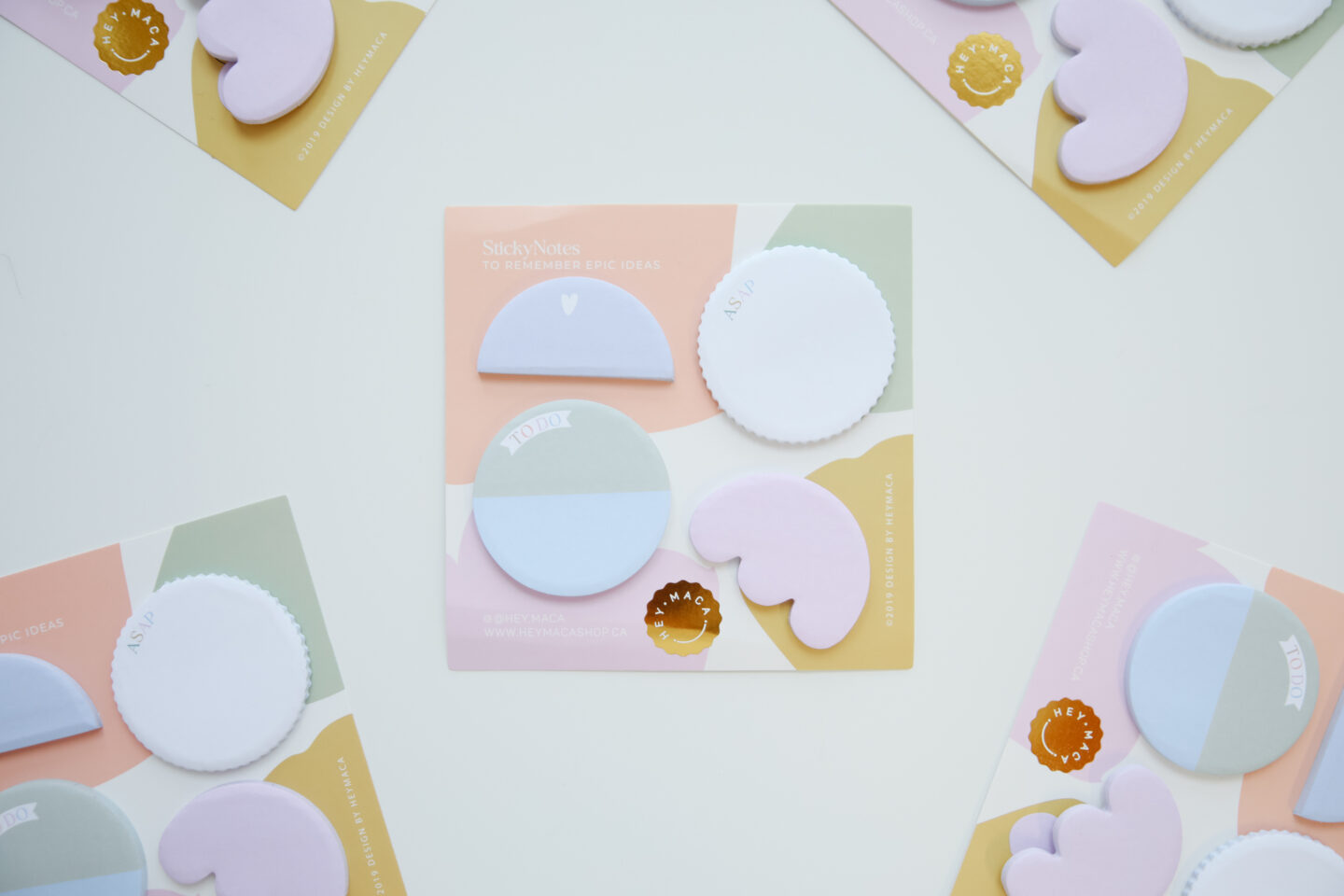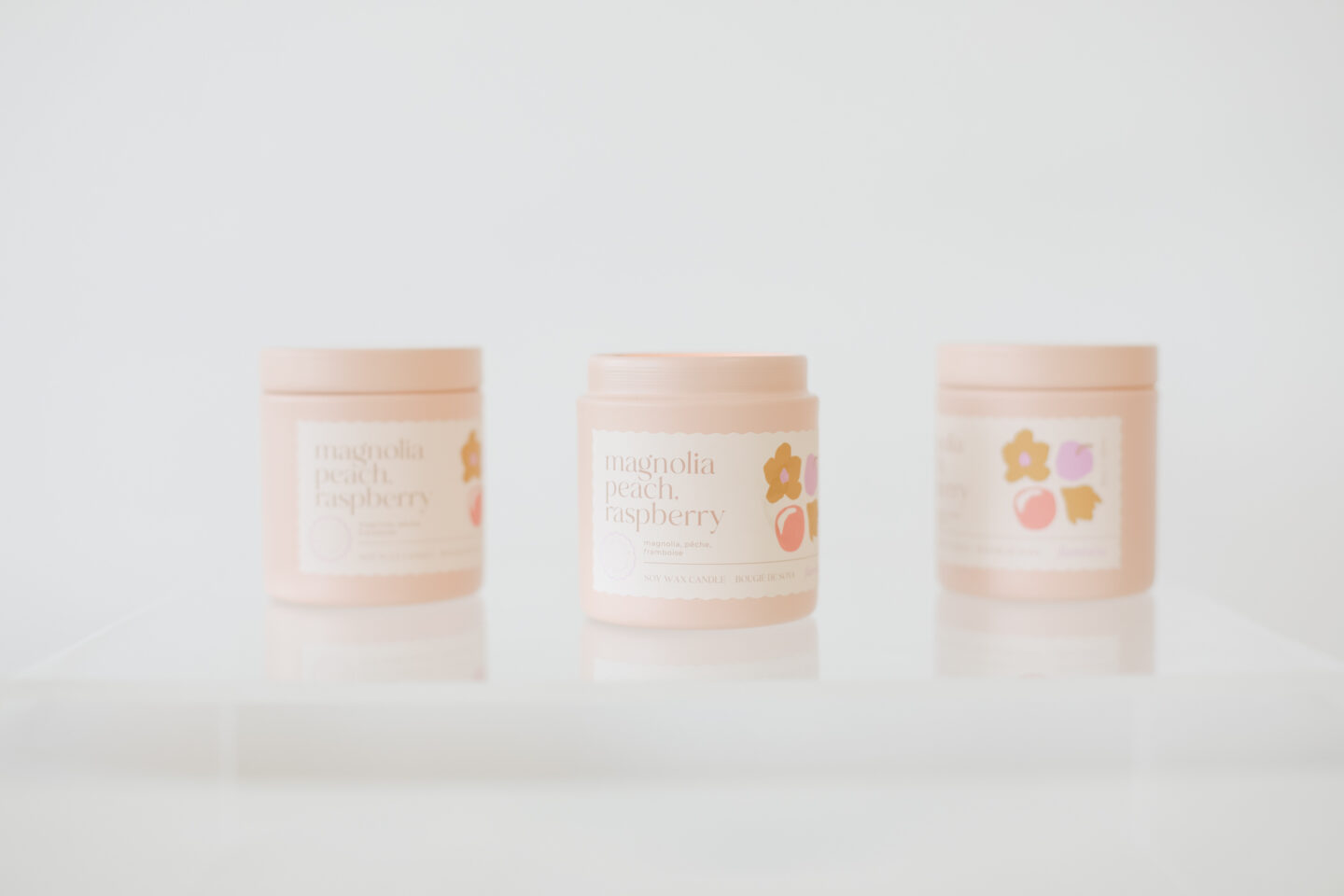 We teamed up with the talented, sweet and special team of Flambette to create a limited-edition candle that reflected the Hey Maca essence in a can, a PINK can, obviously.
A mix of magnolias, peaches and raspberry scent hand poured in the most beautiful metal can with 100% natural soy wax and crackling wooden wick, Dreamy!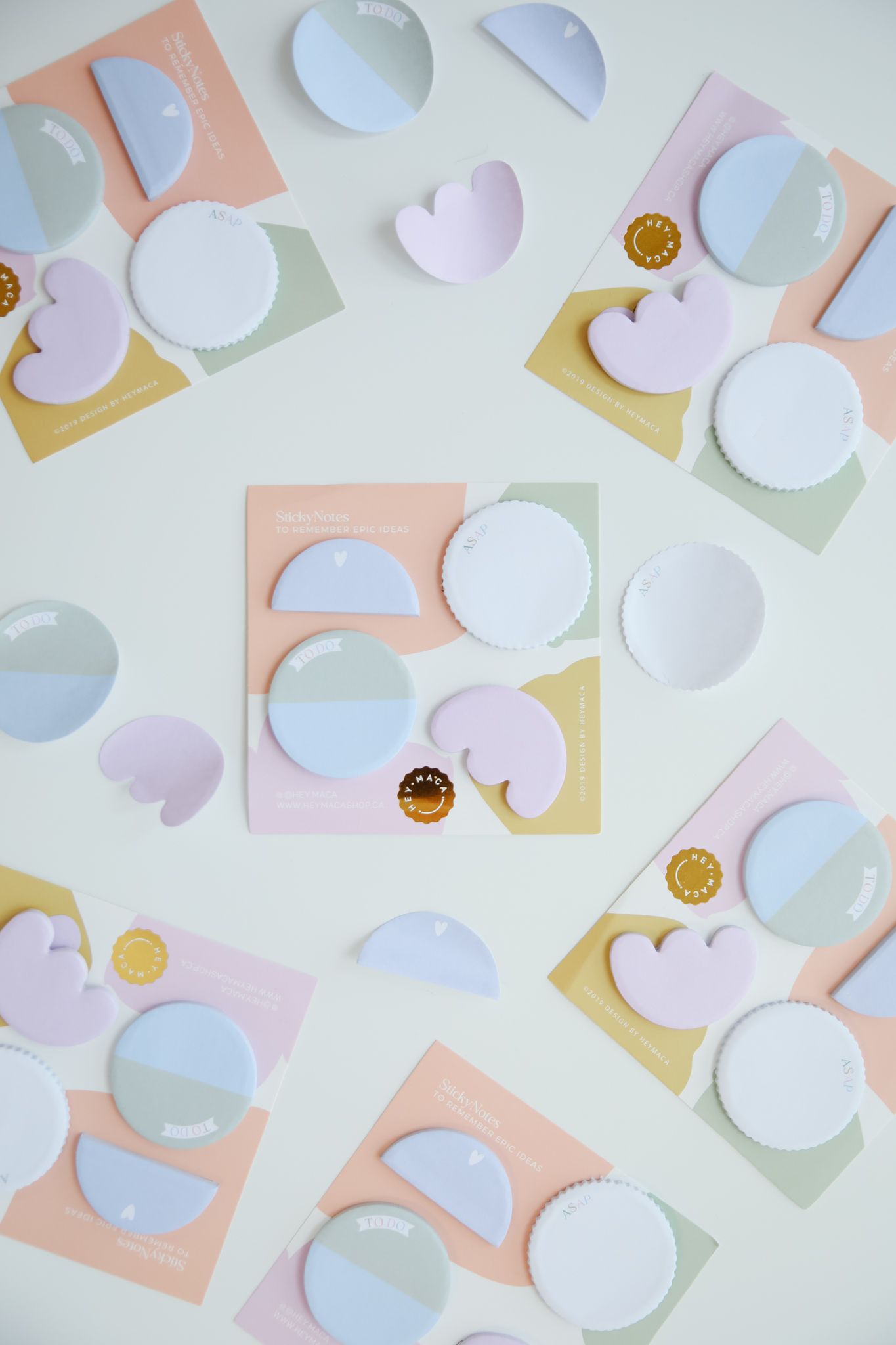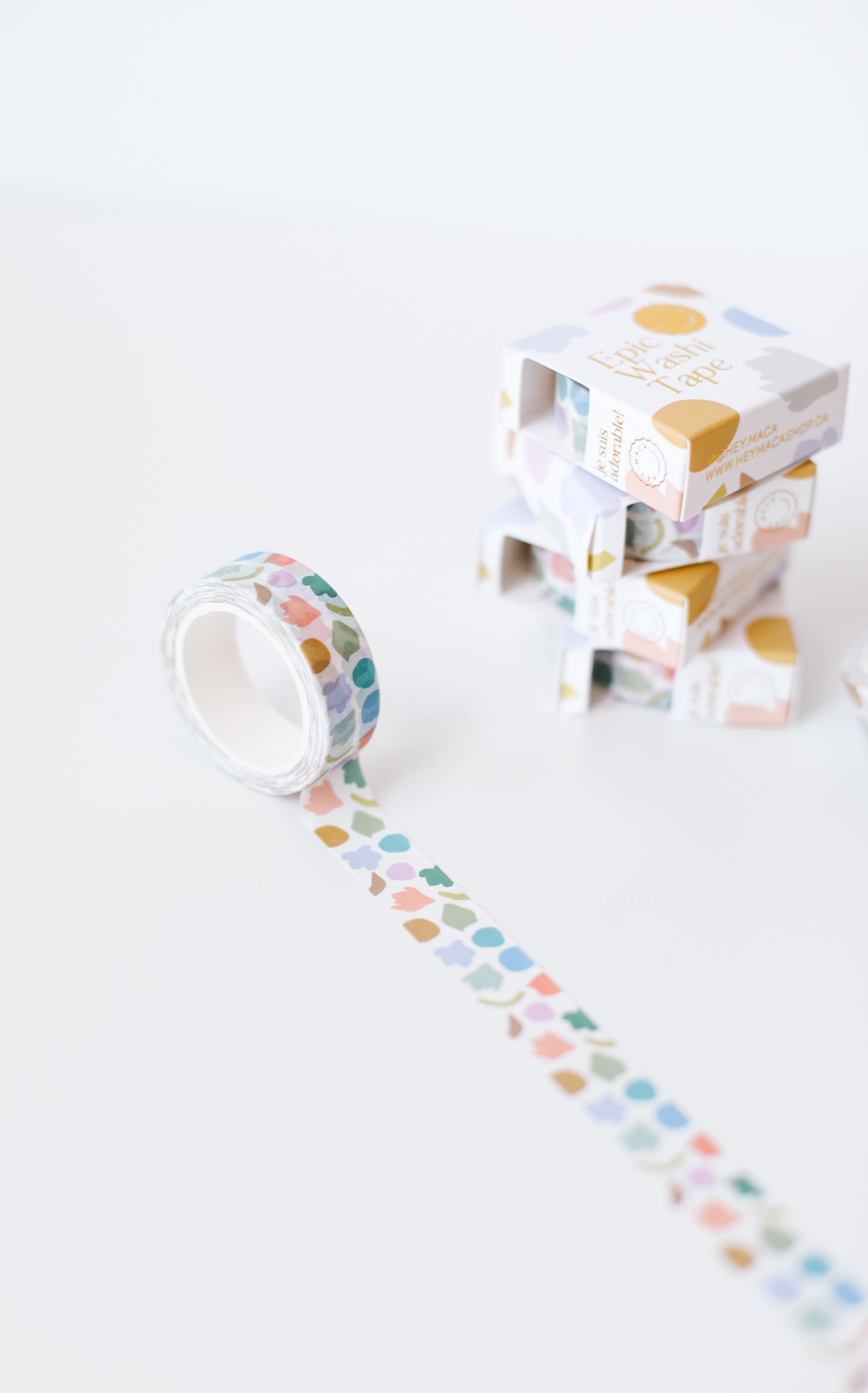 We have arrived to my favourite part of the collection: ALL the washi tapes, friends! This year, we launched 5 new washi tape designs inpired in our love for minimal design, this fun colour palette and terrazzo.
This decorative tape will be your crafty bestie helping you decorate your art prints, gifts and leave a cute touch to pretty much anything.
Our new paper washi tapes are made from natural fibers and it's 100% biodegradable, yay!
What else if you ask me? THE DREAMIEST packaging friends! At last, I created my dream packaging, a deluxe box for our washi tapes printed in gold foil details and full colour, the most Maca box, ever.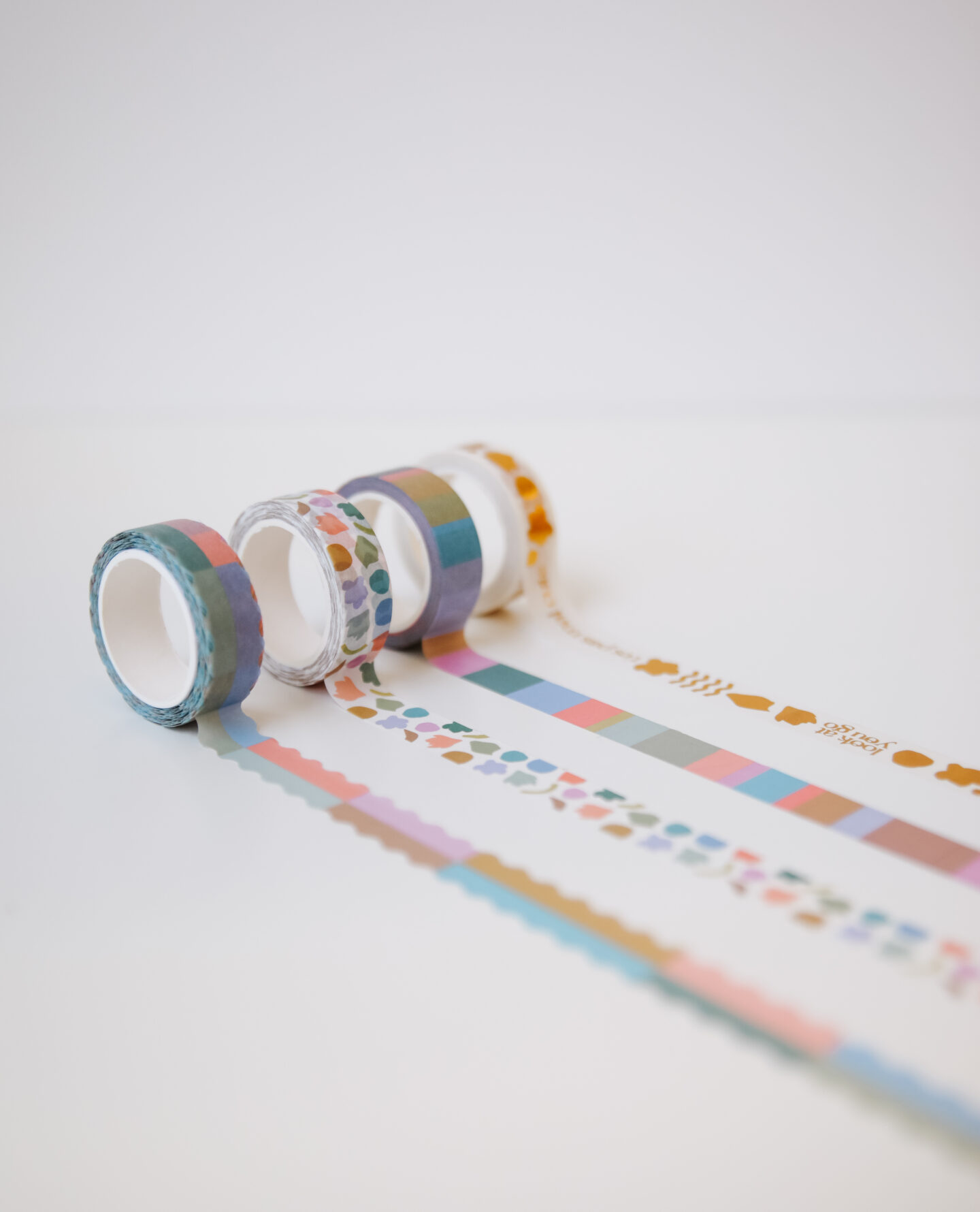 Can't wait to hear your favourite, and if you ask me, my vote goes to the sticky notes pad without a single doubt. Can't thank you enough for all the support and love these years, thank you for making this dream project possible.
Want to follow our life adventures? Run here
Follow me also on Instagram | Pinterest | Facebook | Youtube | HGTV DIY
Shop our products here | Visit our studio here