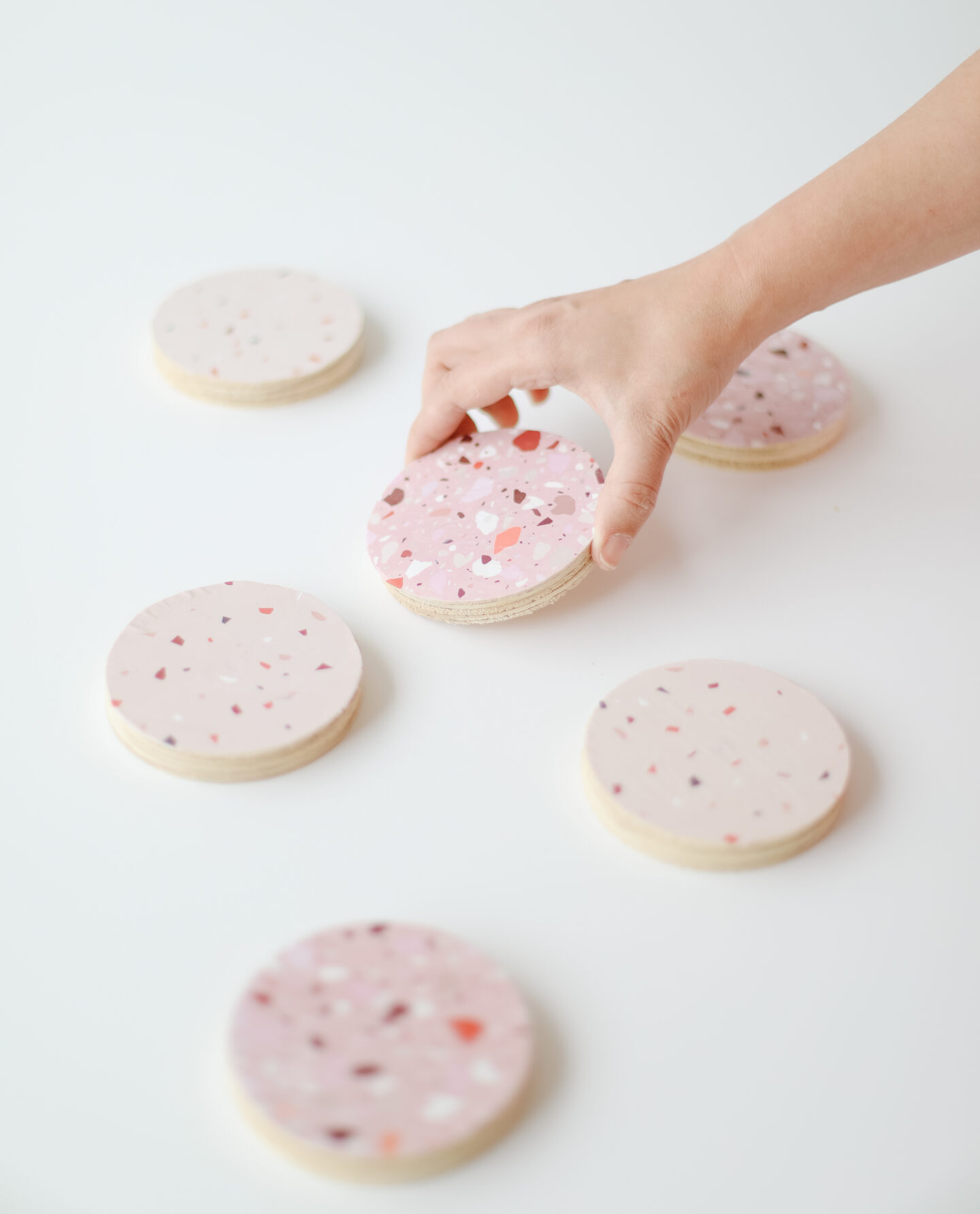 Upgrading simple things at home has been one of my favourite things to do lately, and nothing makes me happier than using recycled materials to bring to life something entirely new.
If you're following our DIY projects on HGTV Canada, you probably saw the sweetest idea we launched last week: how to create your own vertical garden this Spring!
From this project, I had some extra wooden circles from the shelves I built and we up-cycled them to create these beautiful pink terrazzo coasters in a few simple steps.
You'll need just a few materials at home to make your own coasters, let's roll!
Materials required:
– 4 inch wood circles
– Terrazzo wrapping paper (I found this beautiful set on Amazon)
– Scissors
– Pencil
– Paint brush
– Exacto knife
– Mod podge matte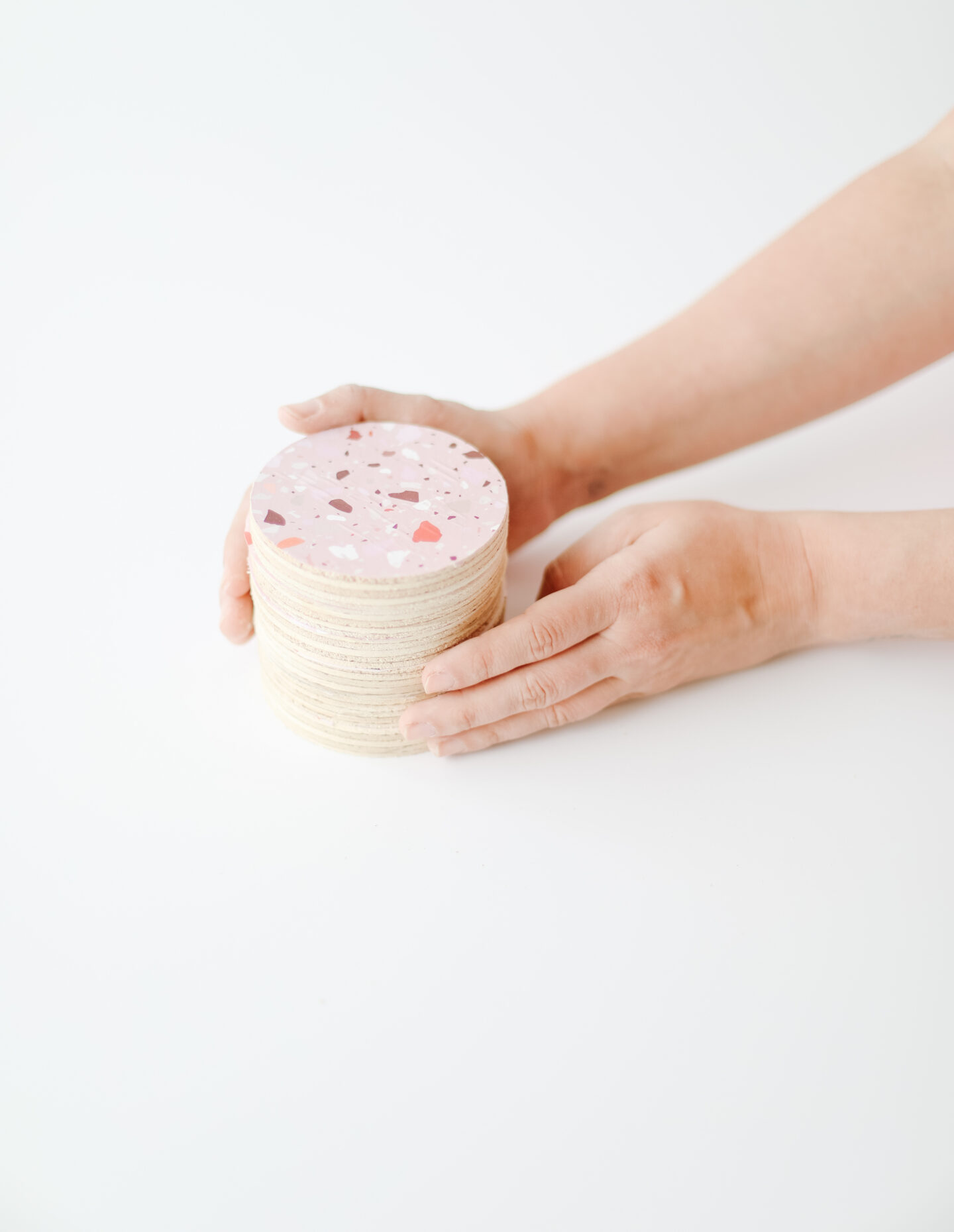 Step one
Grab your wrapping paper and using your wooden circles and a pencil, trace the base of the circle on your terrazzo paper.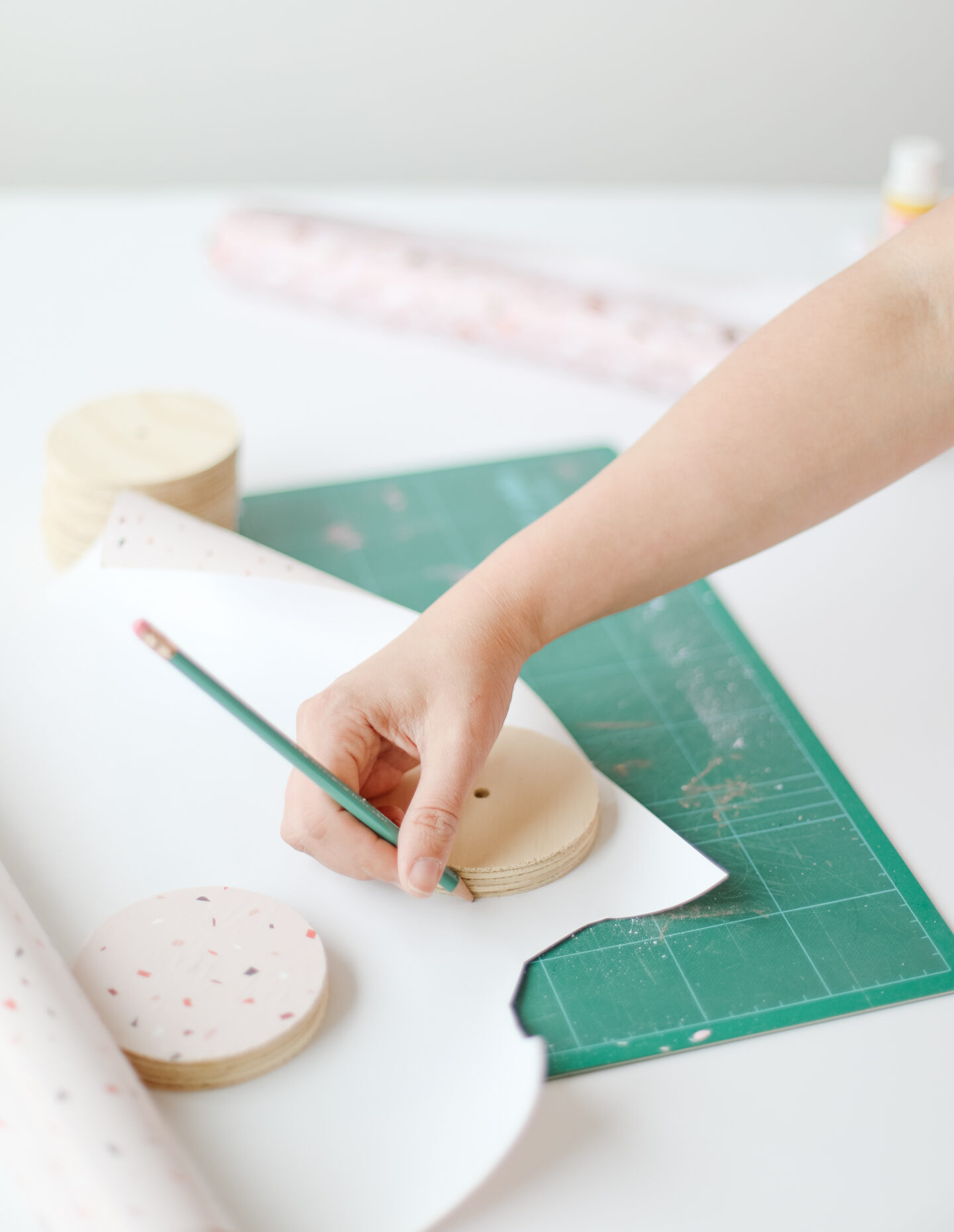 Step two
Using your scissors, cut the wrapping paper circles carefully. You can cut one for each side or just the top of the coaster.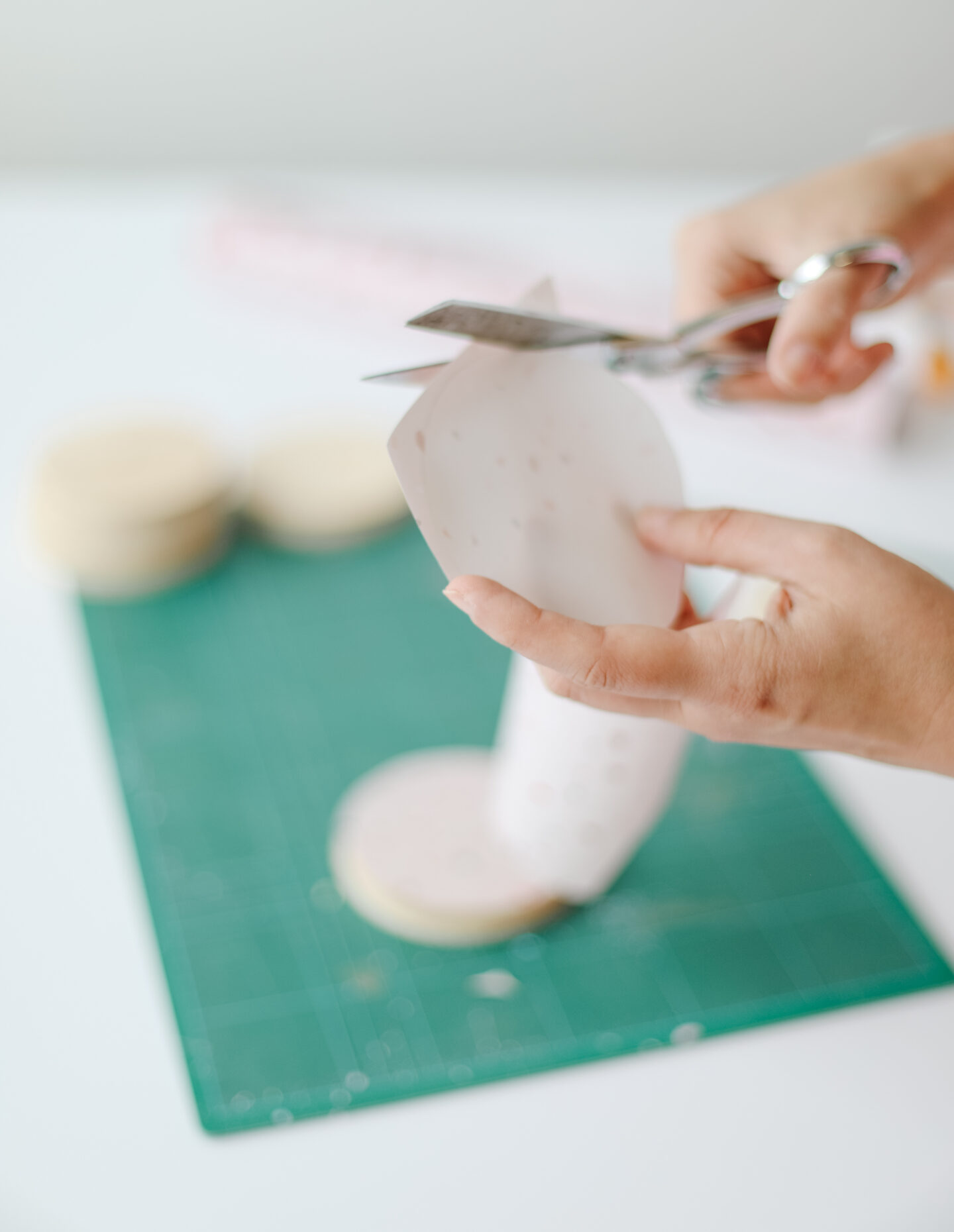 Step Three
Let's now glue the wrapping paper to our wooden circles using mod podge. Add a decent amount directly to the base and brush it evenly. Add the terrazzo paper and let it dry for a few minutes.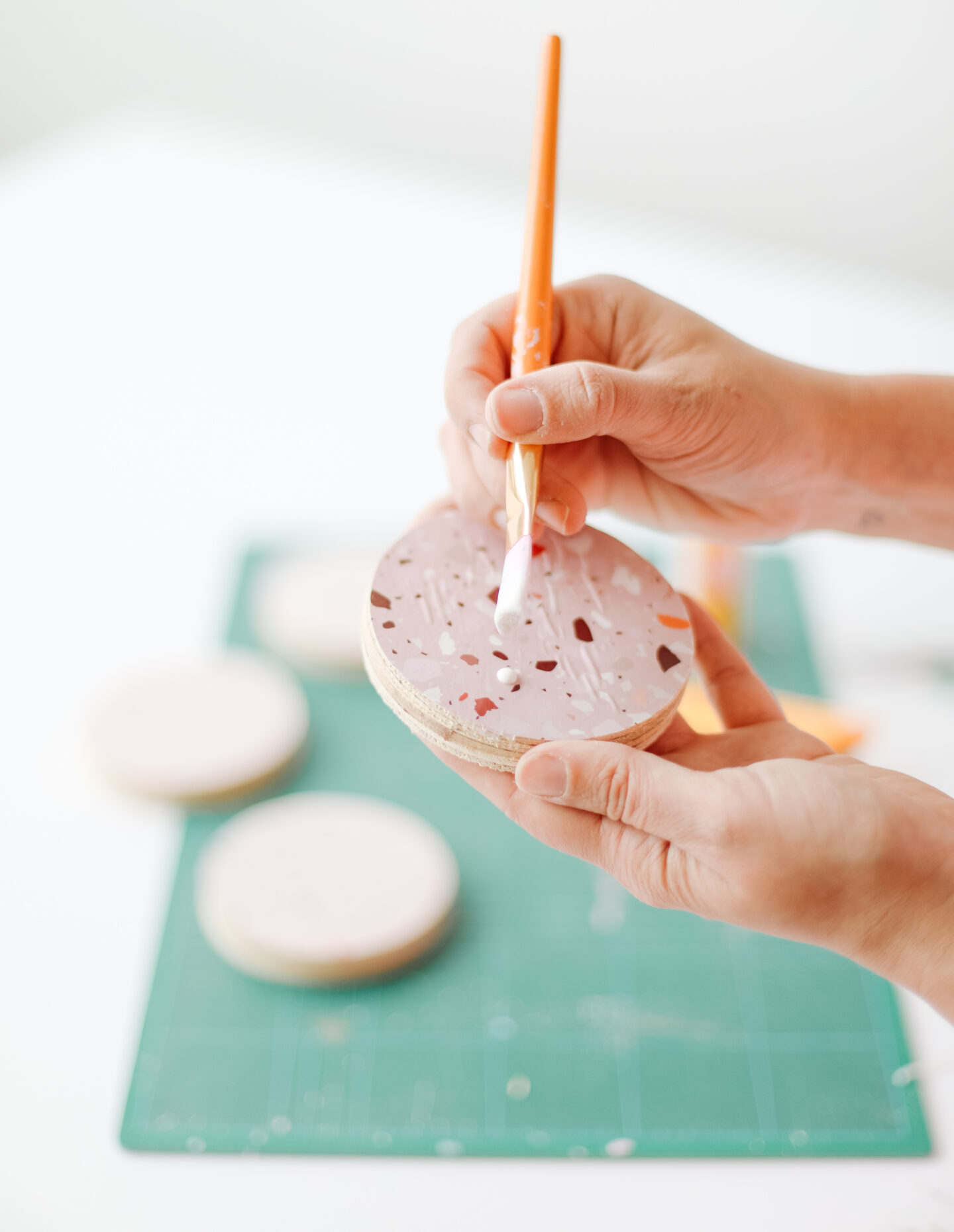 Step four
Now, we can add a top coat of mod podge to seal the top base of our coasters. Let it dry for a few minutes and using your fingers, remove carefully any air bubbles.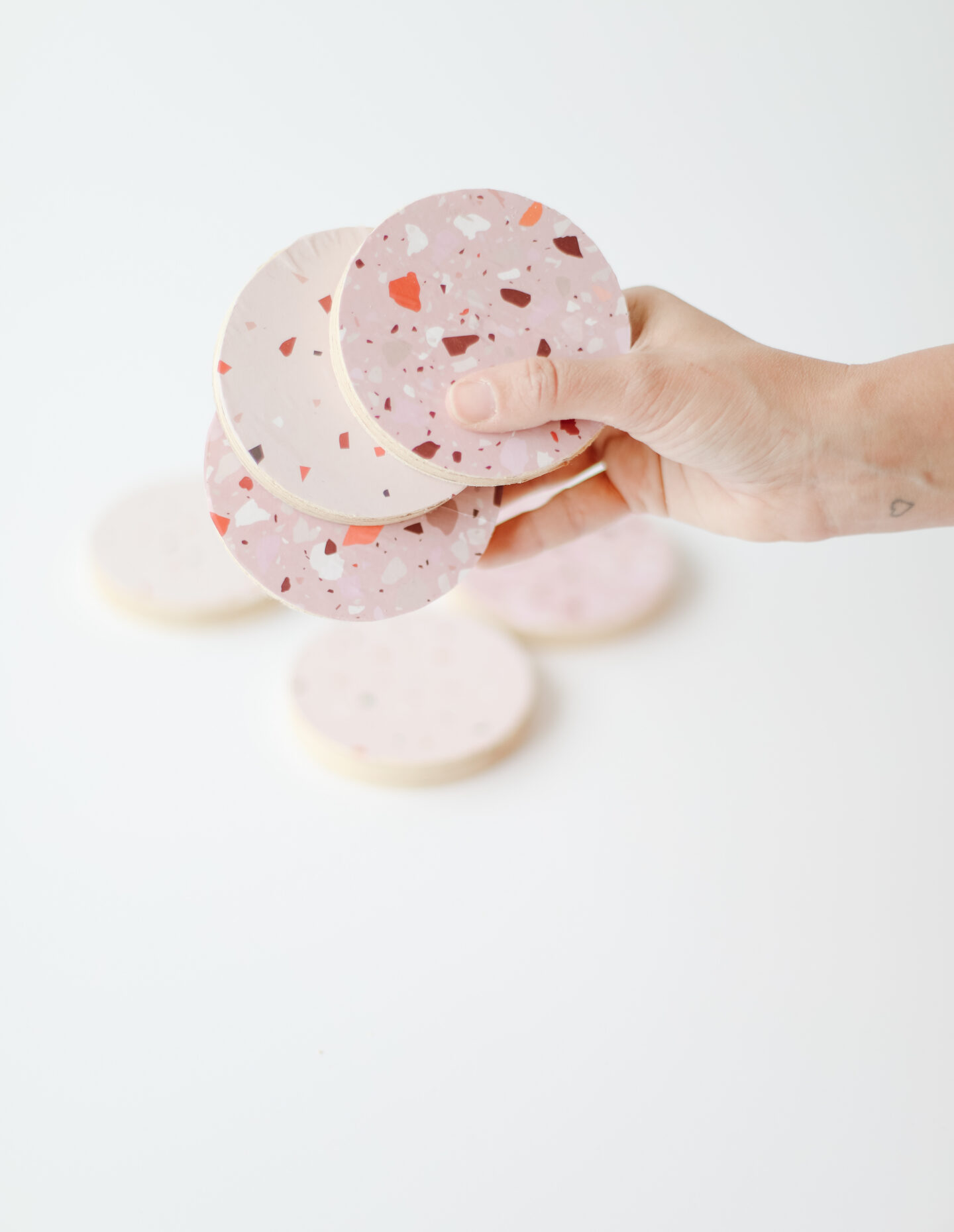 Aren't they super lovely?
There you have it! You did the easiest (and ultra stylish) terrazzo coasters all by yourself, high-five!