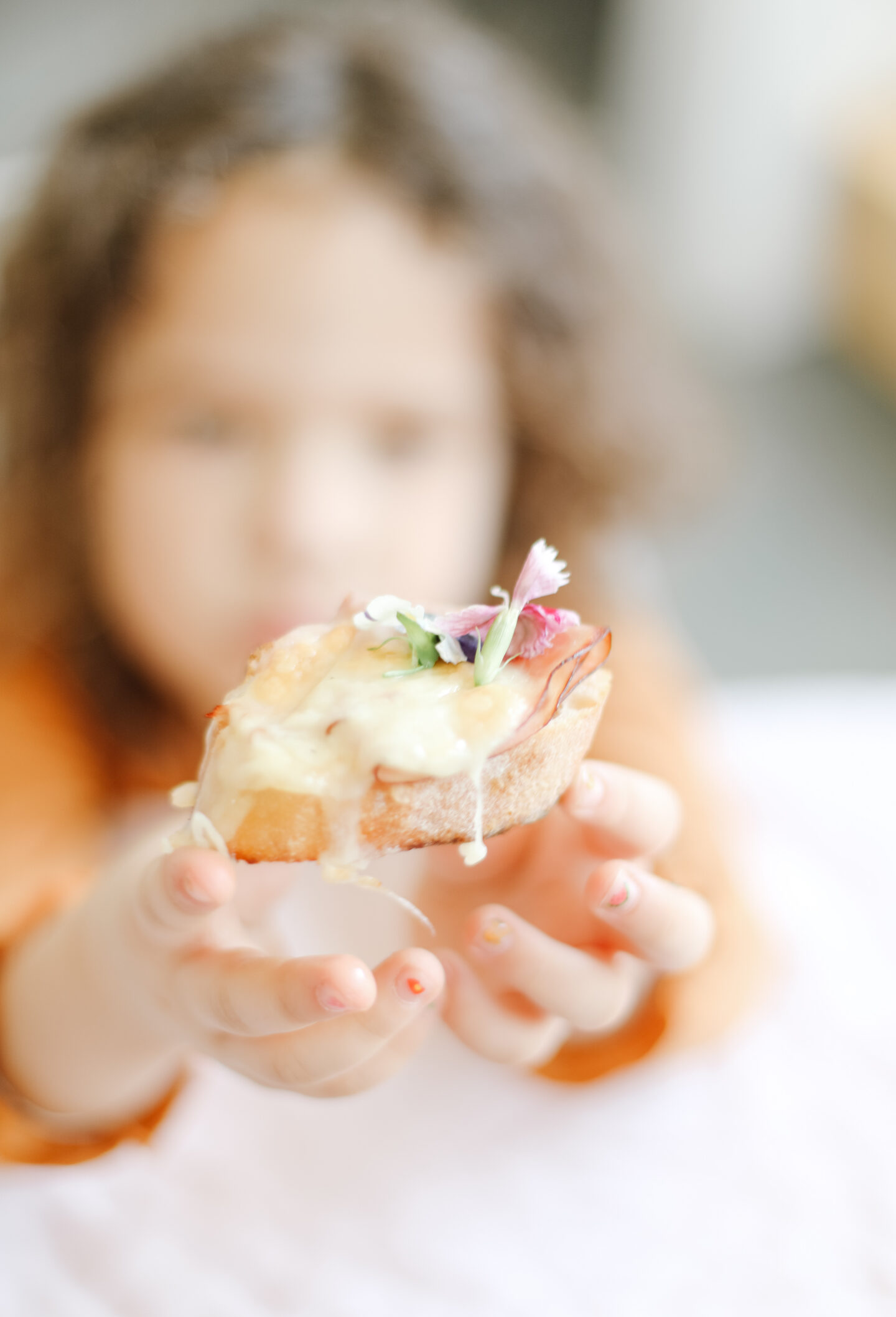 I'm so excited about Spring! Warmer days automatically means picnic for daaaaays in this house, don't you agree?
Cheese is something these kiddos love with all their heart (just like their mama, obvi) and now that the days are warmer, I'm getting ready to make a million snacks to bring outdoors for these cuties (because they keep telling me they're hungry every 2 hours, sounds familiar?)
In a recent post on Instagram, I shared the most adorable savoury tiny french toasts date I had with Oli and it's a recipe you need to try at home for your next snack, brunch or lunch!
Let's do it!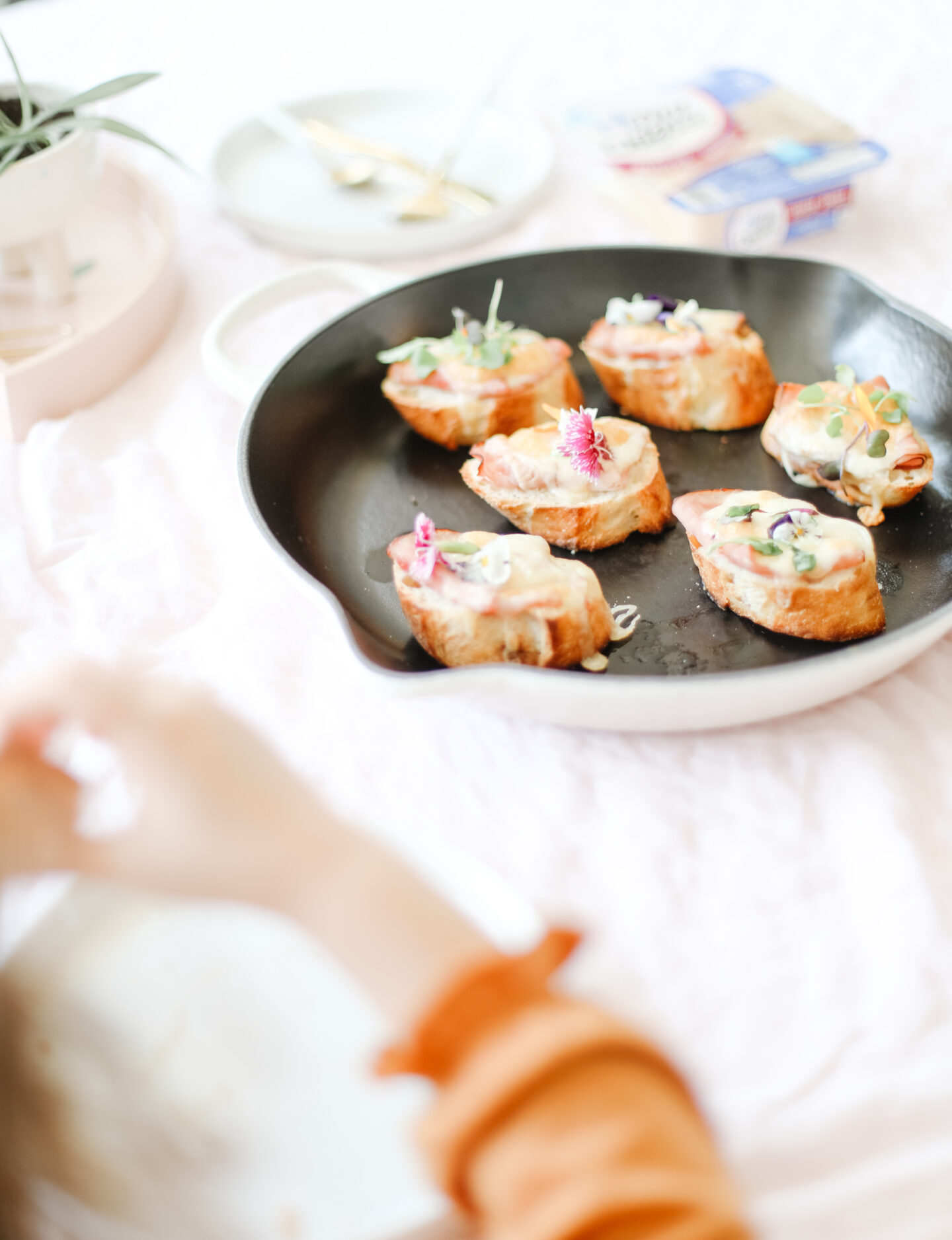 I saw this recipe here and I did my own "Maca" version switching a few different ingredients that could fit this low fodmap life of mine. Remember? I'm avoiding gluten, lactose, onions, garlic and a few more things to keep my belly happy and less bloated.
You'll need just a few ingredients and about 20 minutes to finish everything (YAY!) I topped these cuties with some edible flowers (because, Oli, you know) and served straight out from the oven!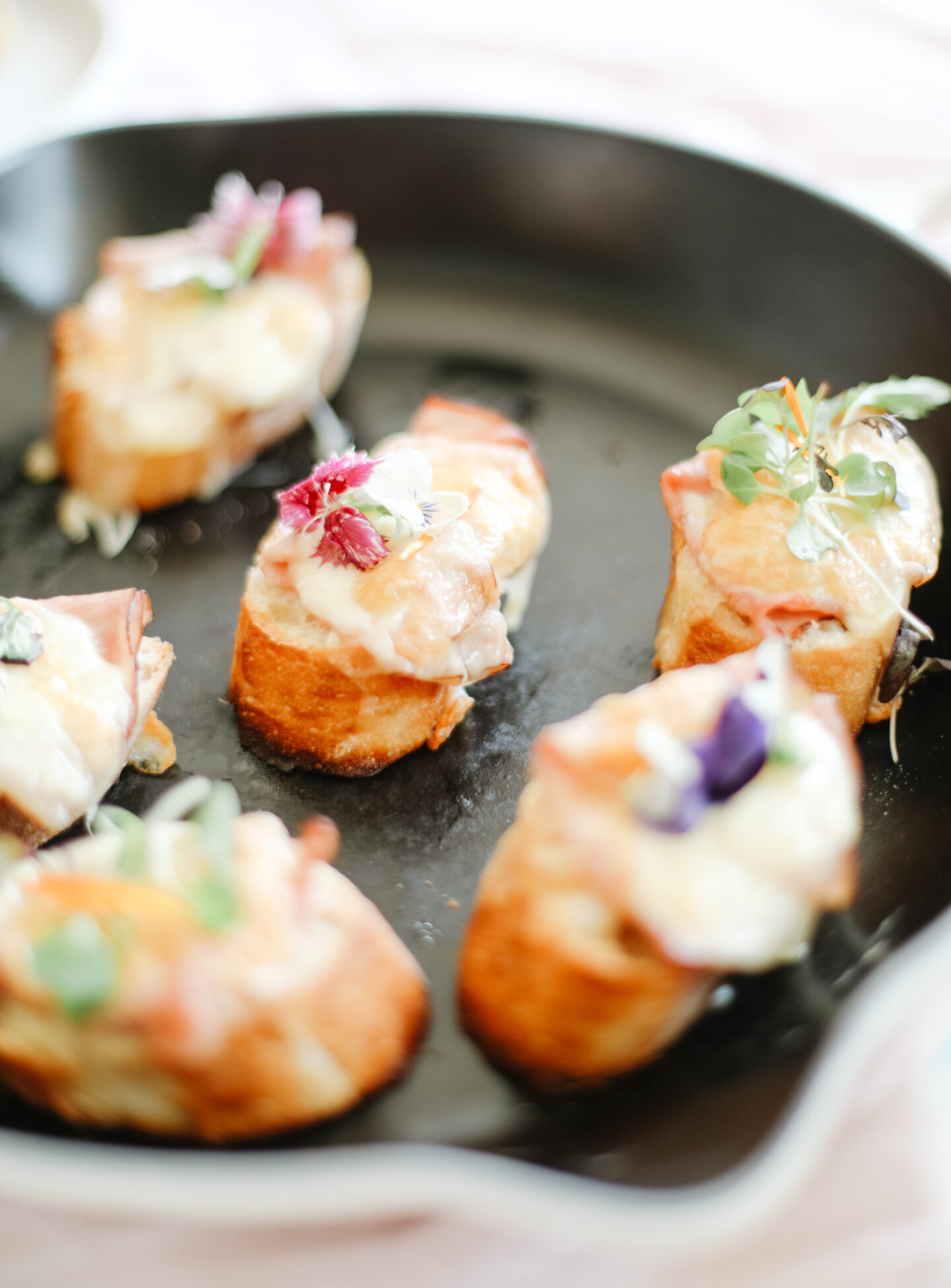 Savoury Tiny French Toasts
Ingredients
5

slices

lactose-free cheese (I used Swiss)

2

eggs

3/4

cup

lactose-free milk

1/2

tsp

cane sugar

1/4

cup

butter

10

slices

sourdough bagette

5

slices

ham or bacon

chopped green onions

salt & pepper
Instructions
Preheat your over to 400C

In a bowl, whisk the eggs, milk, salt, pepper, cane sugar

Melt the butter and dip your sourdough bread into the egg mixture and cook for 3 to 5 minutes until they are golden brown on both sides

Place all the tiny french toasts on a baking sheet and top with slices of ham, bacon and cheese

Bake for 2 to 3 minutes until the cheese starts to melt and sprinkle with green onions