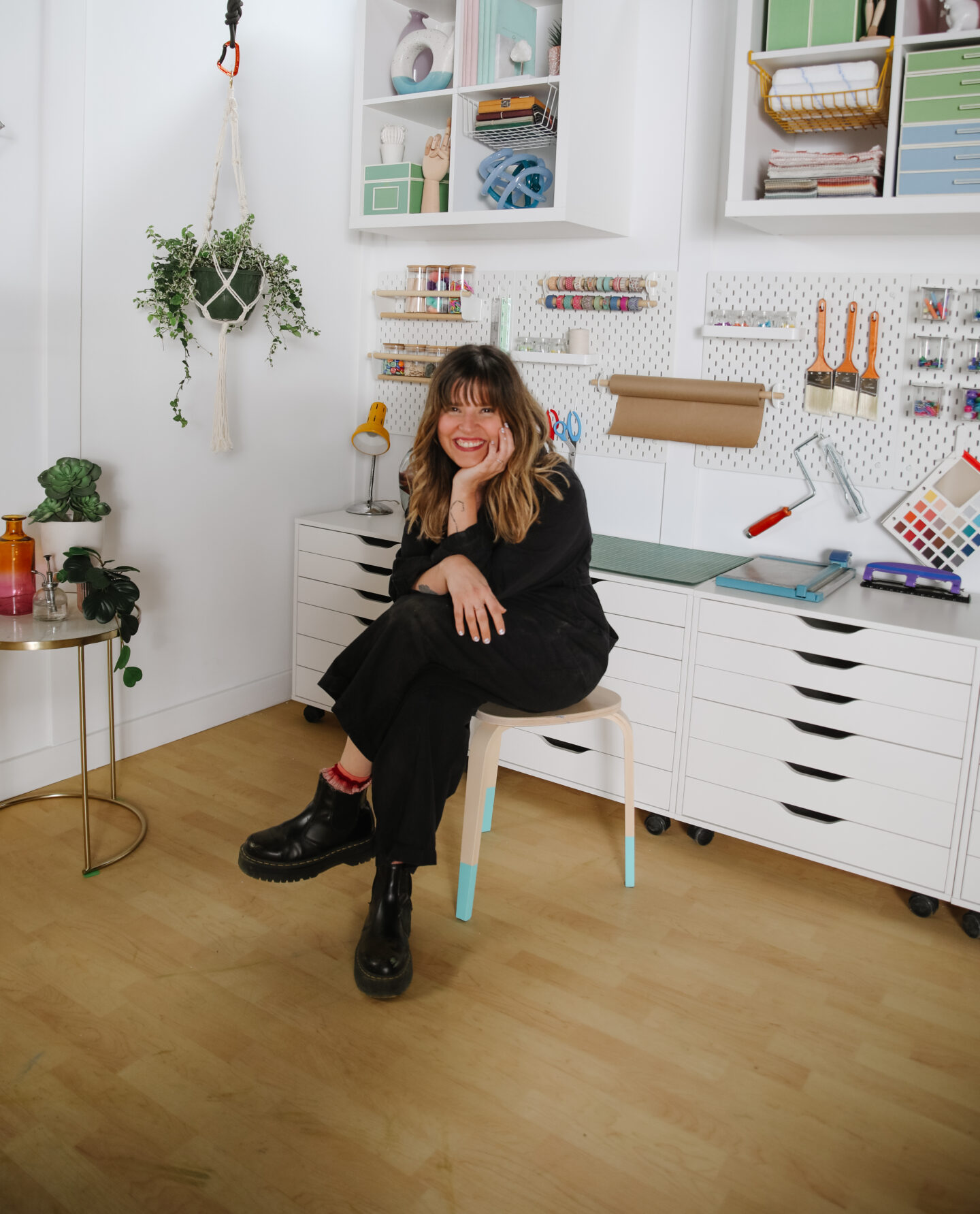 Hi mom, dad, friends, bestie, I kindaaaa did something recently:
I hosted the newest HGTV Canada series, Paint School (whaaat!? quoiiii?!) and you can watch it NOW over here (Insert all the happy tears).
In all seriousness, I can hardly believe it happened and that I finally get to share it with the world during the most perfect timing, when the blog will celebrate the 10th anniversary this summer! But wait, hold up, attends, am I really editing an entire behind the scenes post on the blog today? YES, it's happening!
Paint School will show you and inspire you in 5 fun episodes how to start fresh DIY paint projects or to tackle some old long-forgotten ones you have in your pending list since forever. The show is all about how you can transform old kitchen cabinets, how to upcycle new and used stools using spray paint, how to transform a coffee table with a stylish fluted style (my favourite), to change an old credenza to a design piece and even I'll show you how you can create a statement colourful accent wall.
Now that I see the final result, I know that I would not have been able to do all this work without the team behind this production, and now more than ever, I'm a true believer of team work makes the dream work!
So if you're a fan of goofy, funny and cute behind the scenes, here's a full post with many many photos and moments that will stay in my heart, forever.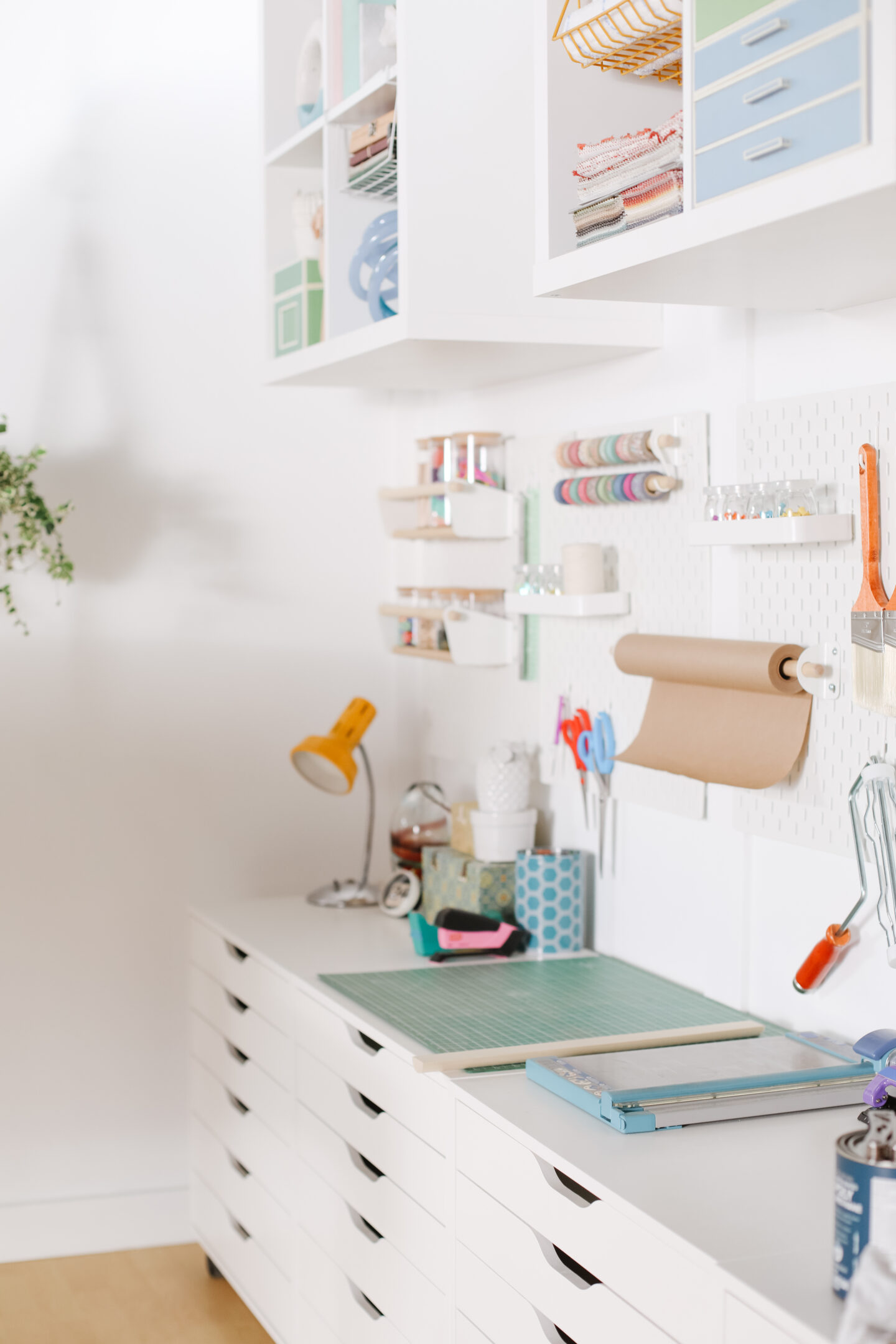 Could this set be ANY cuter? For real!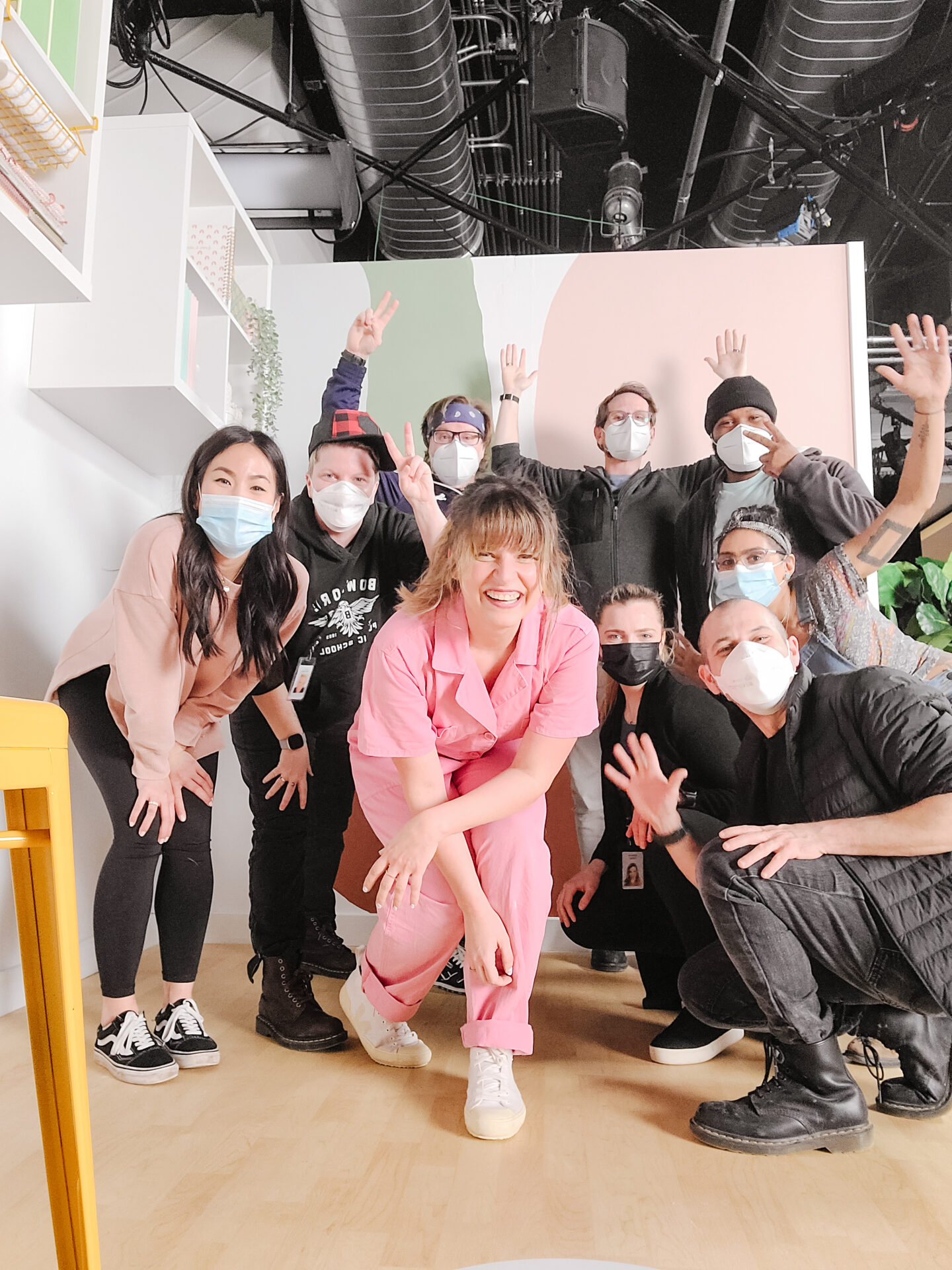 This gotta be my favourite capture from the shooting, surrounded by the most talented humans behind the camera that made Paint School happen!
Endless thanks for your support, your kind words, your hugs, the dancing moments that we captured candidly, the yummy lunches we ate (hello mac&cheese from heaven) and the MAGICAL energy each of you brought to the set, I was truly lucky to work with you and I can't wait to see you again, soon.
Give me all the paint, world *insert magic, confetti & happiness*
We did many hours of spray paint and this was our mandatory looking fly outfit, he! – Also, it was a real TV studio and not my usual DIY-make-it-yo'self-one-woman-show at the studio – pinch me!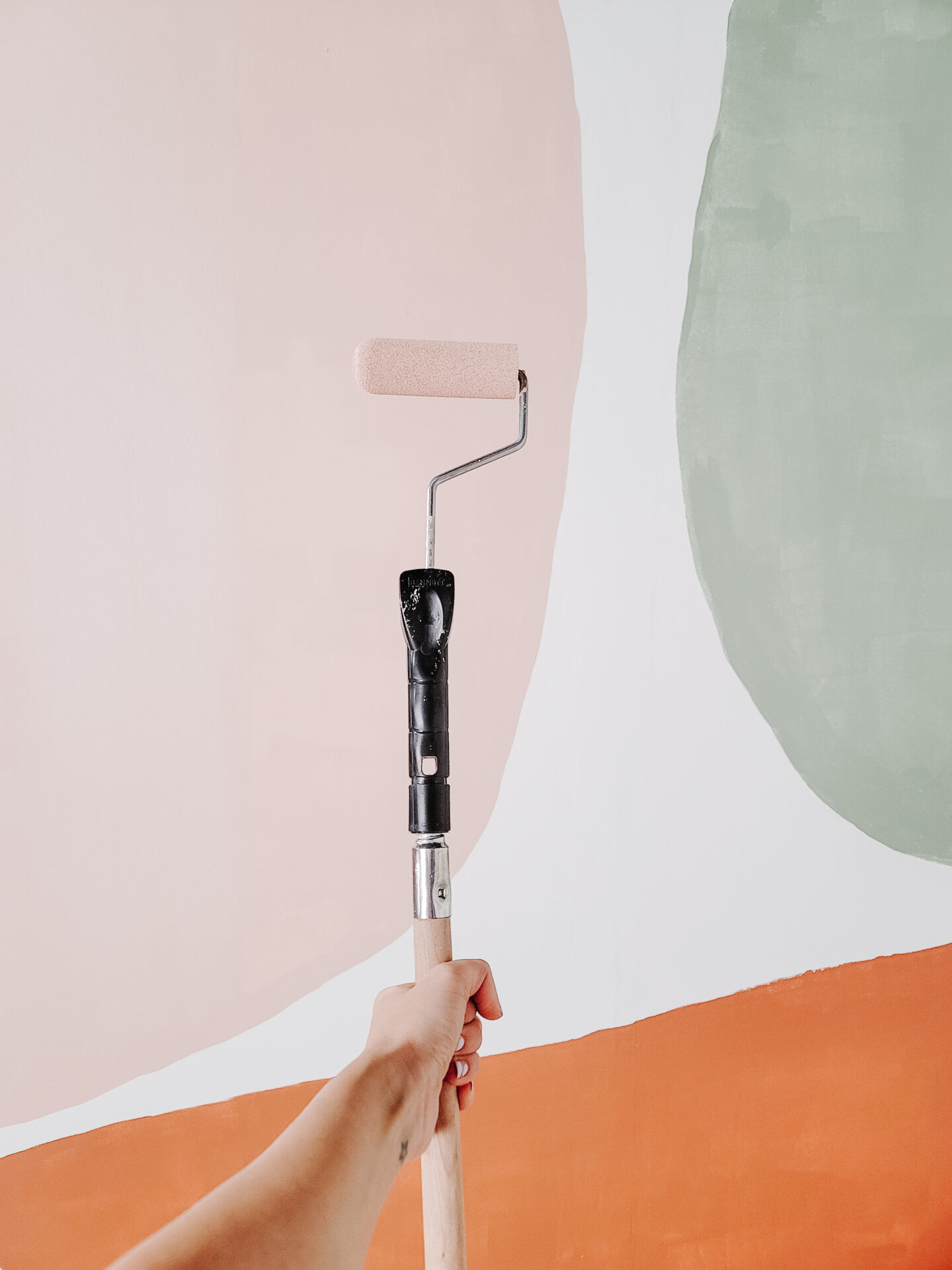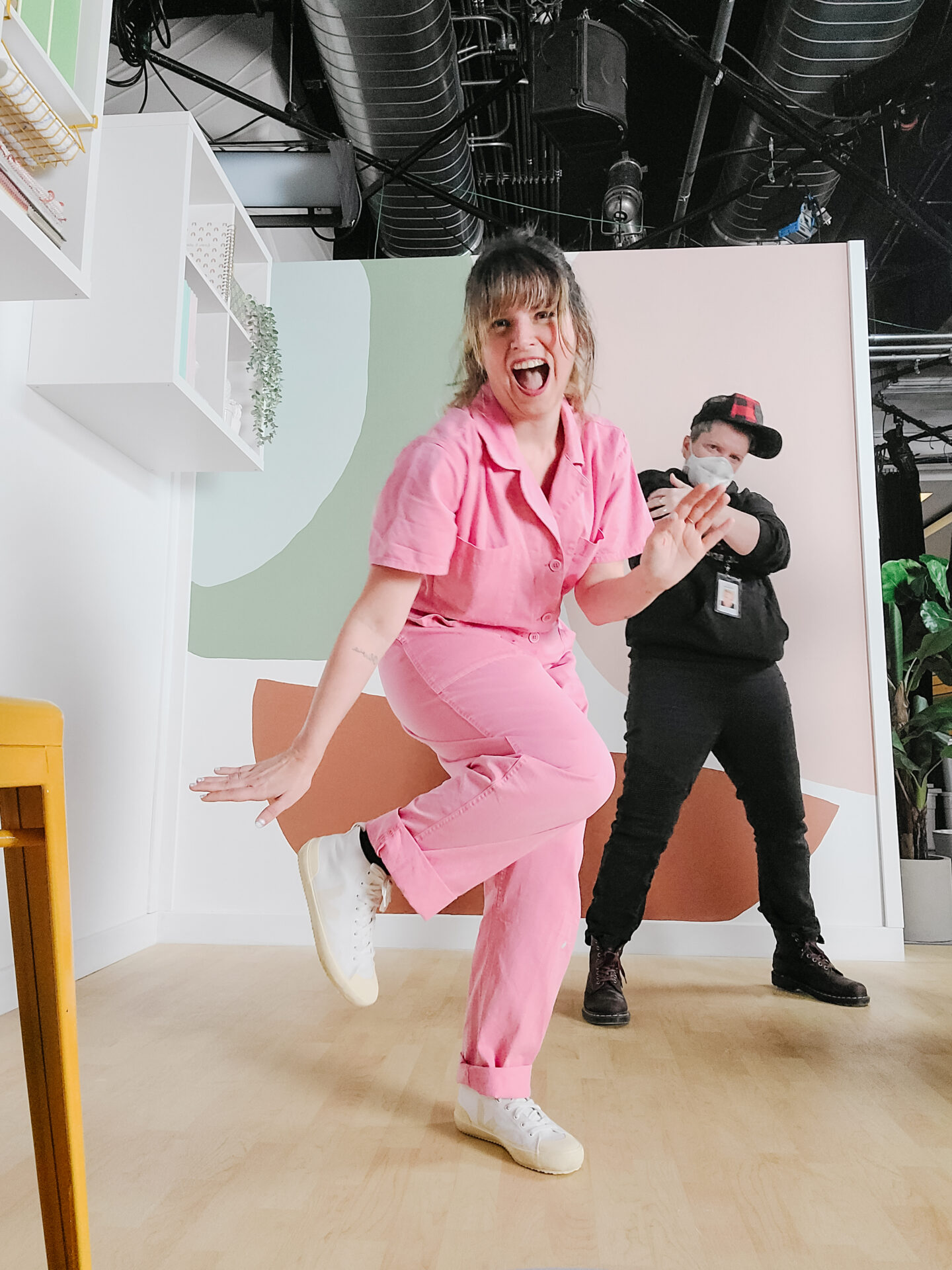 Liz, (our director) was simply a dream *I'm not even exaggerating*.
Her energy, guidance, patience and funny jokes helped me get the confidence I needed to be in front of a real TV production for the first time in my life. I cannot wait to work together again!
Note to self: Move to the same city where Liz lives, thanks.
Many outfit selfies, camera tests, mics dropped (literally! ha! Sorry Jody!), Sabrina's dreamy morning treats (I love you boo!) and challenging moments happened to bring these wonderful 5 episodes to HGTV Canada.
Hope you love them and can't wait to share more BTS videos on social media, yay!
Watch Paint School here, woot woot!
Want to follow our life adventures? Run here
Follow me also on Instagram | Pinterest | Facebook | Youtube | HGTV DIY