After almost three years living in our cute shoebox house and slowly (but surely) decorating and finishing different areas (like our kitchen pantry, our entryway and our master bedroom) today, the main star is our new laundry room! Where my love for tiles and patterns came true as a pastel blue tile heaven!
In partnership with La Tuilerie I'll show you how the use of tiles (not only on floors) can help you add tons of colour, texture and fun to any space, shall we? YES!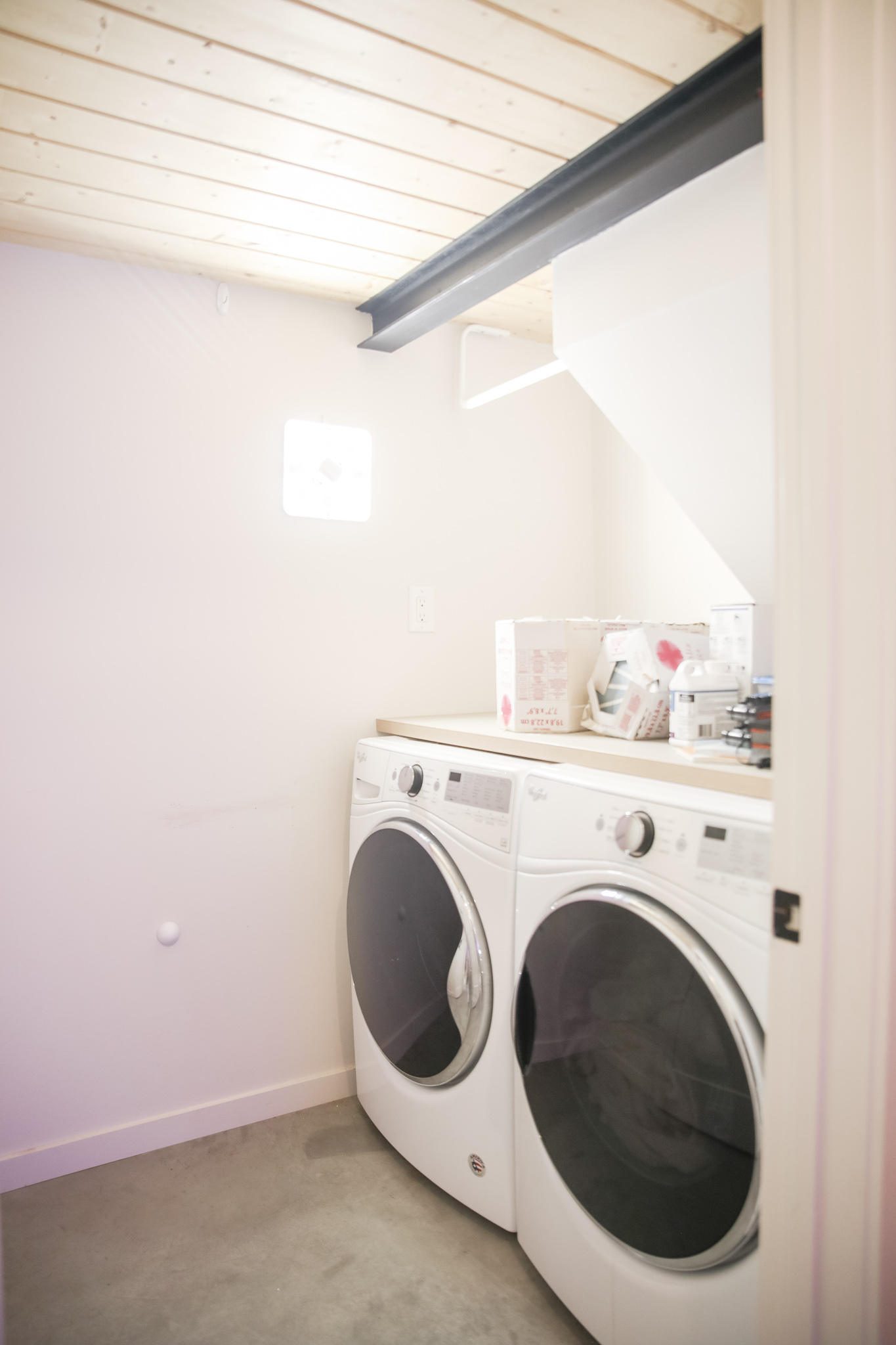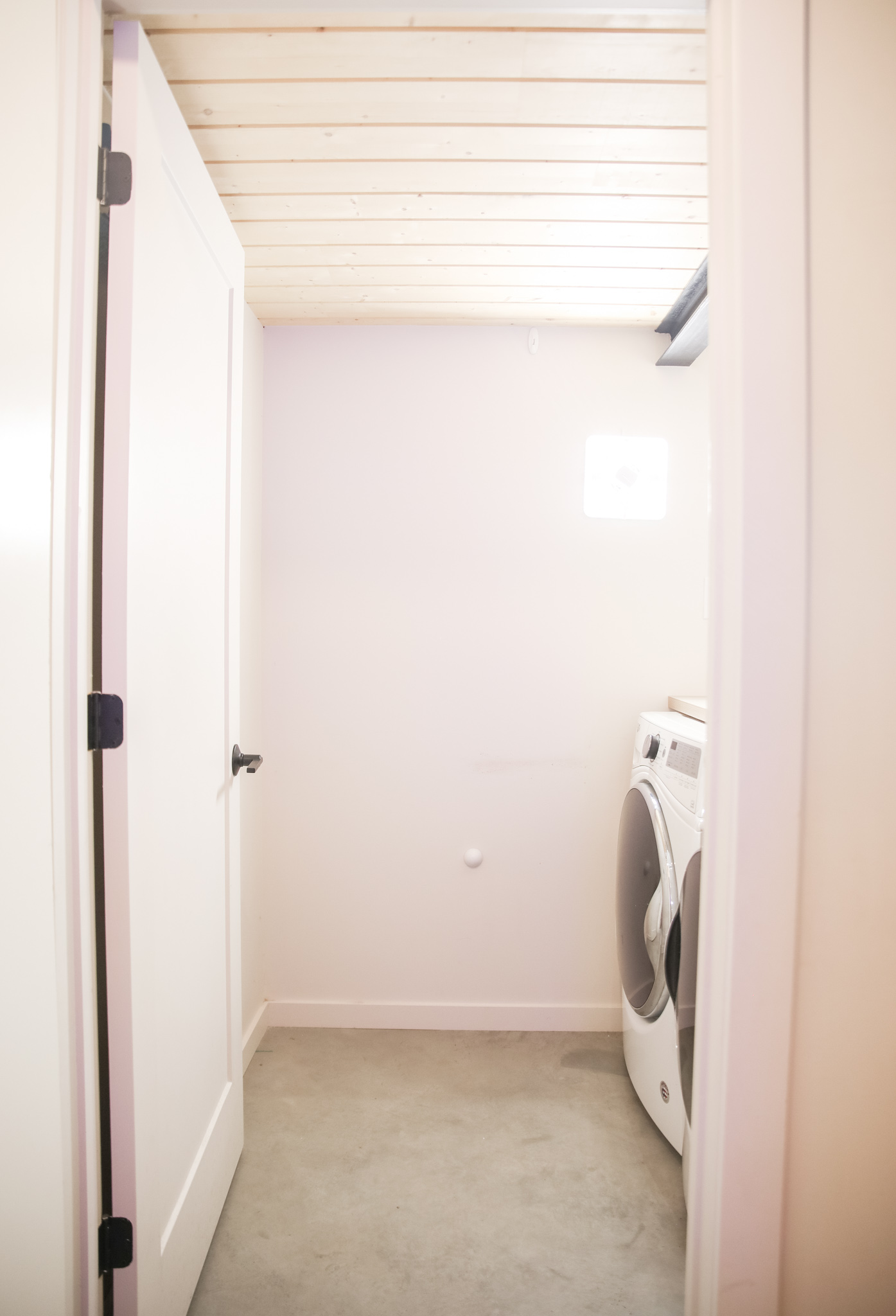 The before & design process
The space: our laundry room is a tiny area between the kitchen and kitchen pantry, all white (including washer and dryer), and a space without any natural light, overall very dark/moody. Creating a bright cheerful accent wall was the first solution that came up to my mind. If you are new to tile design, you need to calculate the area in sq. ft and add approximately 10% additional (suggested by the team of La Tuilerie). There are infinite grout colours options for you to pick, and we went for white to match the geometric design and lines of the Meraki tile collection.
The idea: picking ONE tile pattern was the hardest decision (you know my love for tiles, right?). I knew I wanted something different and bold, so I picked a beautiful hexagonal style in pastel blue (even though the majority on our Instagram poll voted for yellow!).
The style: after I decided to move forward with a hexagonal style creating a very mid-century ambiance and a striking visual impact, the Meraki collection was simply THE one. Made and designed in Spain, this collection is available in 4 different colours, blue, yellow, white and black with geometrical lines you can mix and match in walls and floors, yaaay! Ps. YES, you can also get our new lamp, here (best amazon find!).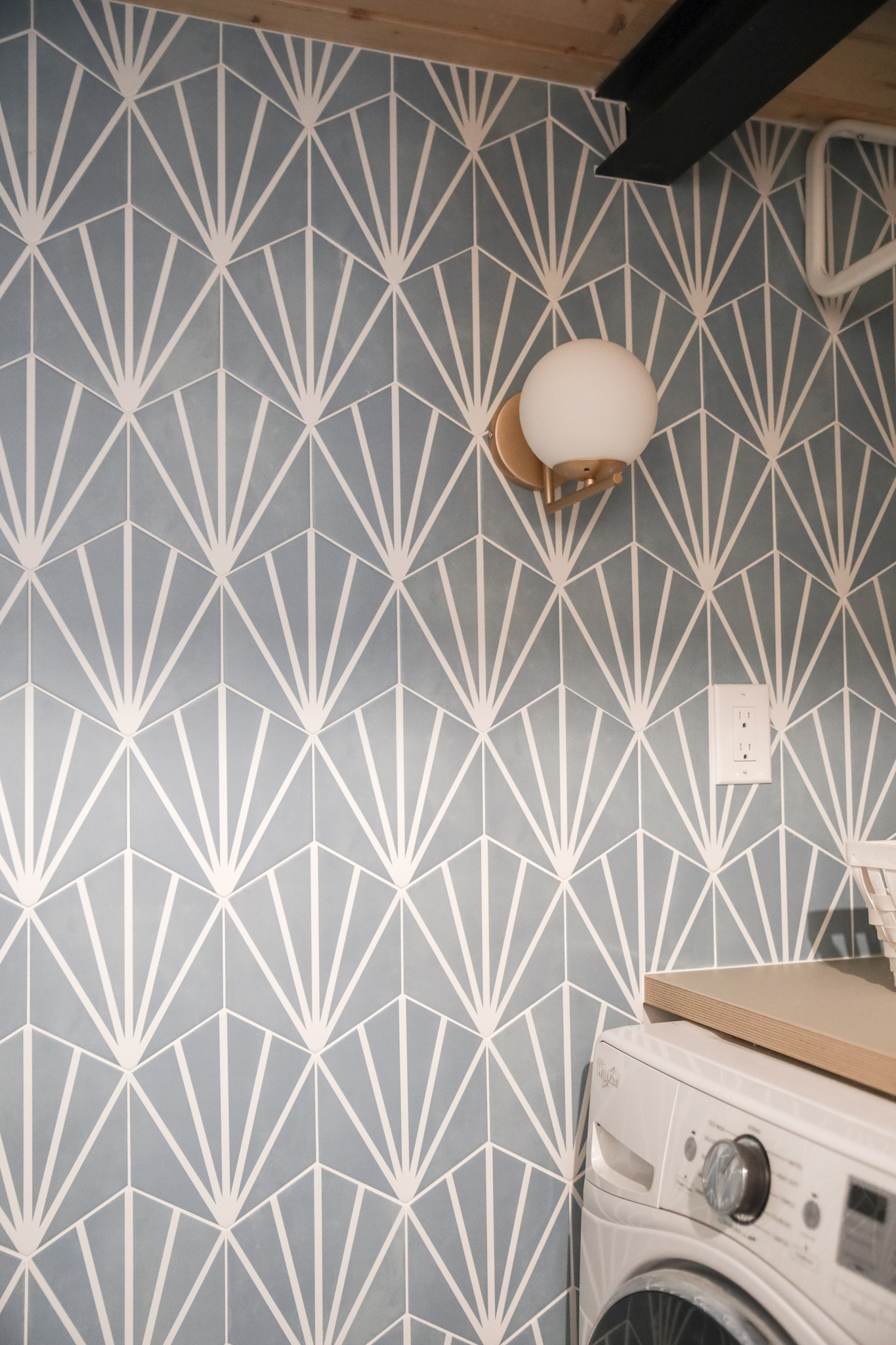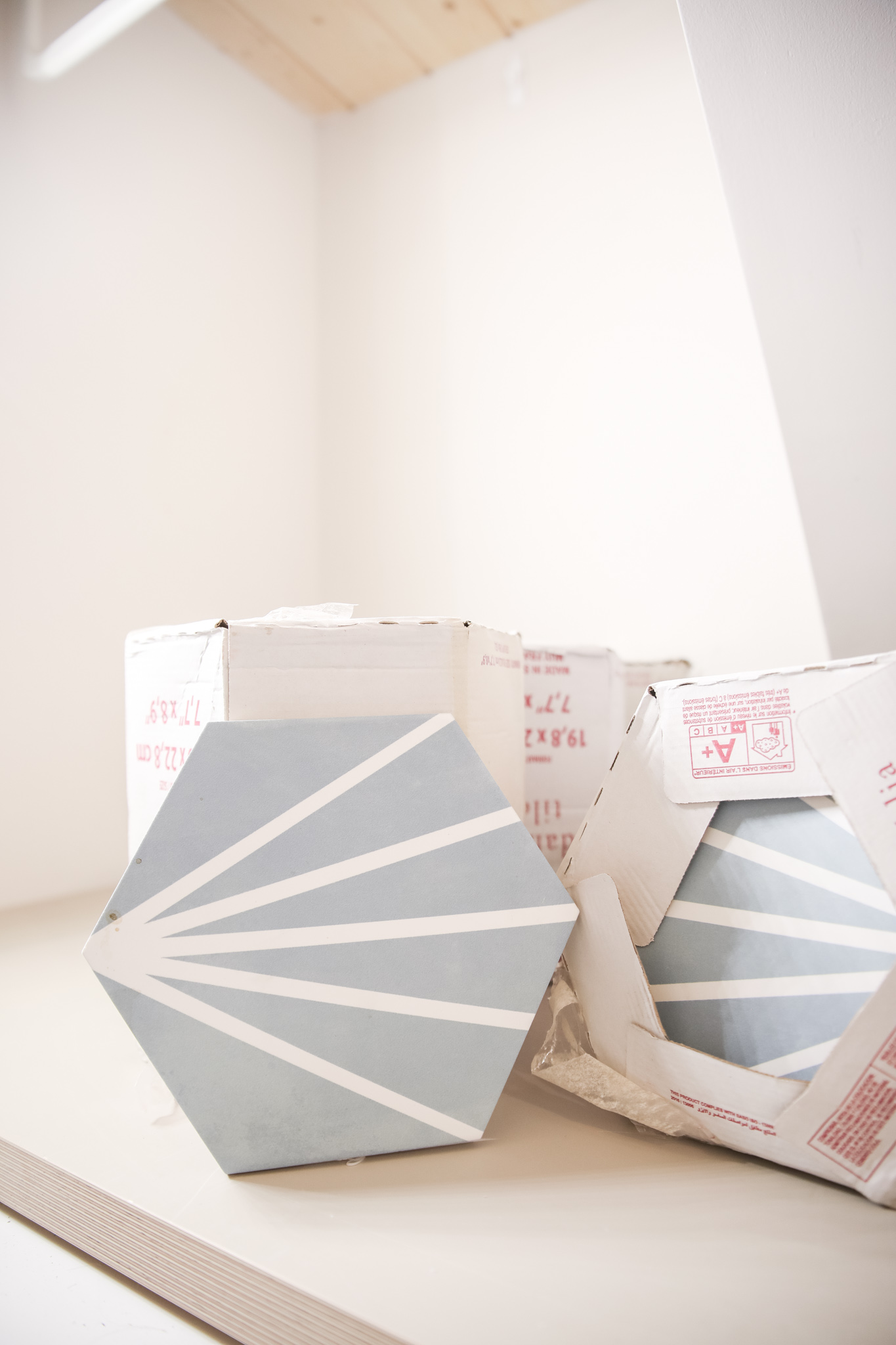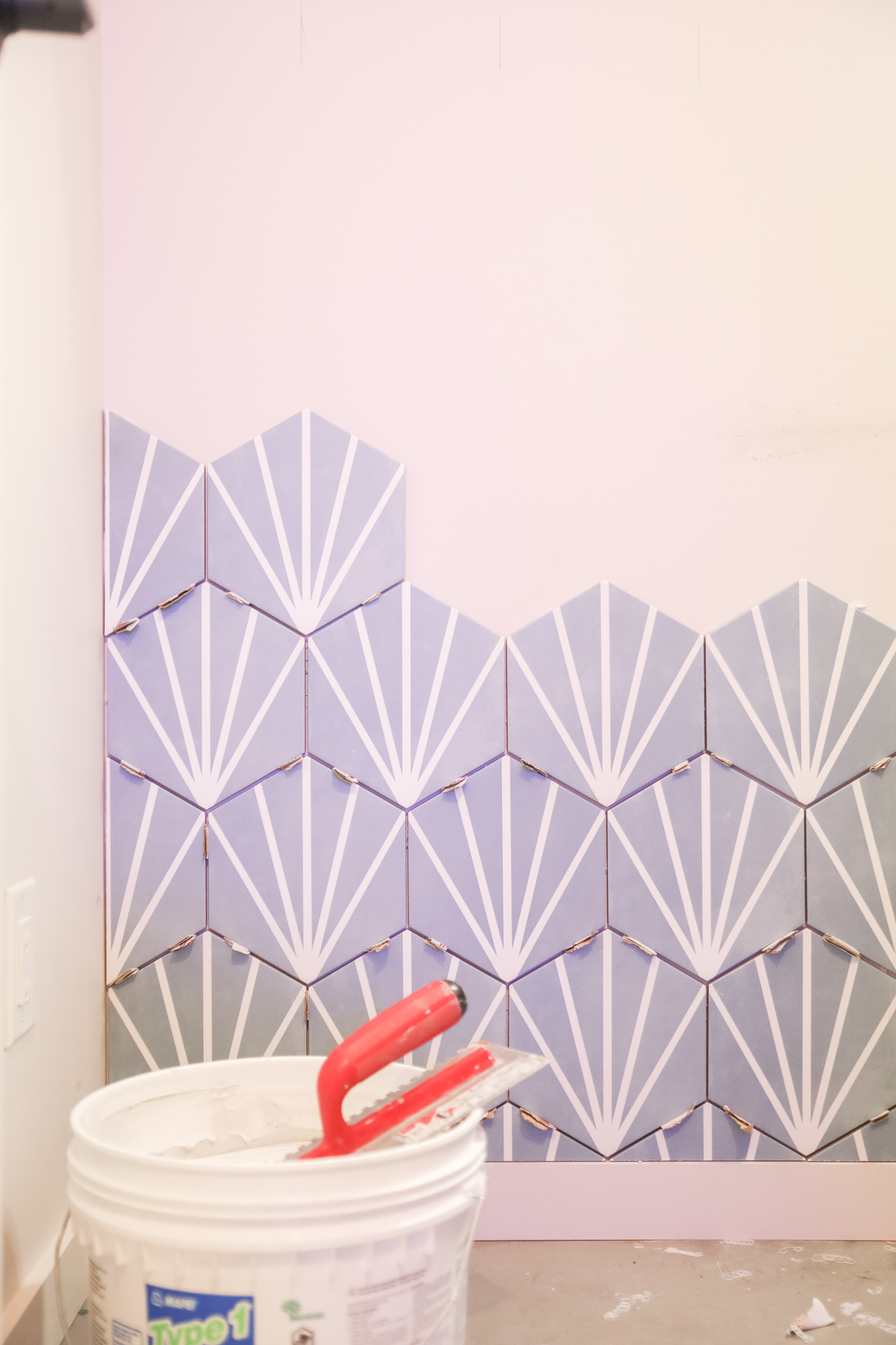 An easy solution to pimp up ANY space? Add some tiles!
We picked the biggest wall facing the main door of our laundry room, creating that big "wow" factor I wanted to achieve so much (and saying buh bye to those dark, moody days in this room!), having now a much brighter, joyful area. If you don't have a lot of budget but you want to redesign a space, tiles are such a perfect solution! The pricing ranges from 2$ up to 10$ per sq. ft. depending on the design, style you want, you can check the collection here.
Labour is additional and it will be calculated per hour, the pricing can vary, and will range between $300 up to $500 (to keep in mind, this is the most expensive part).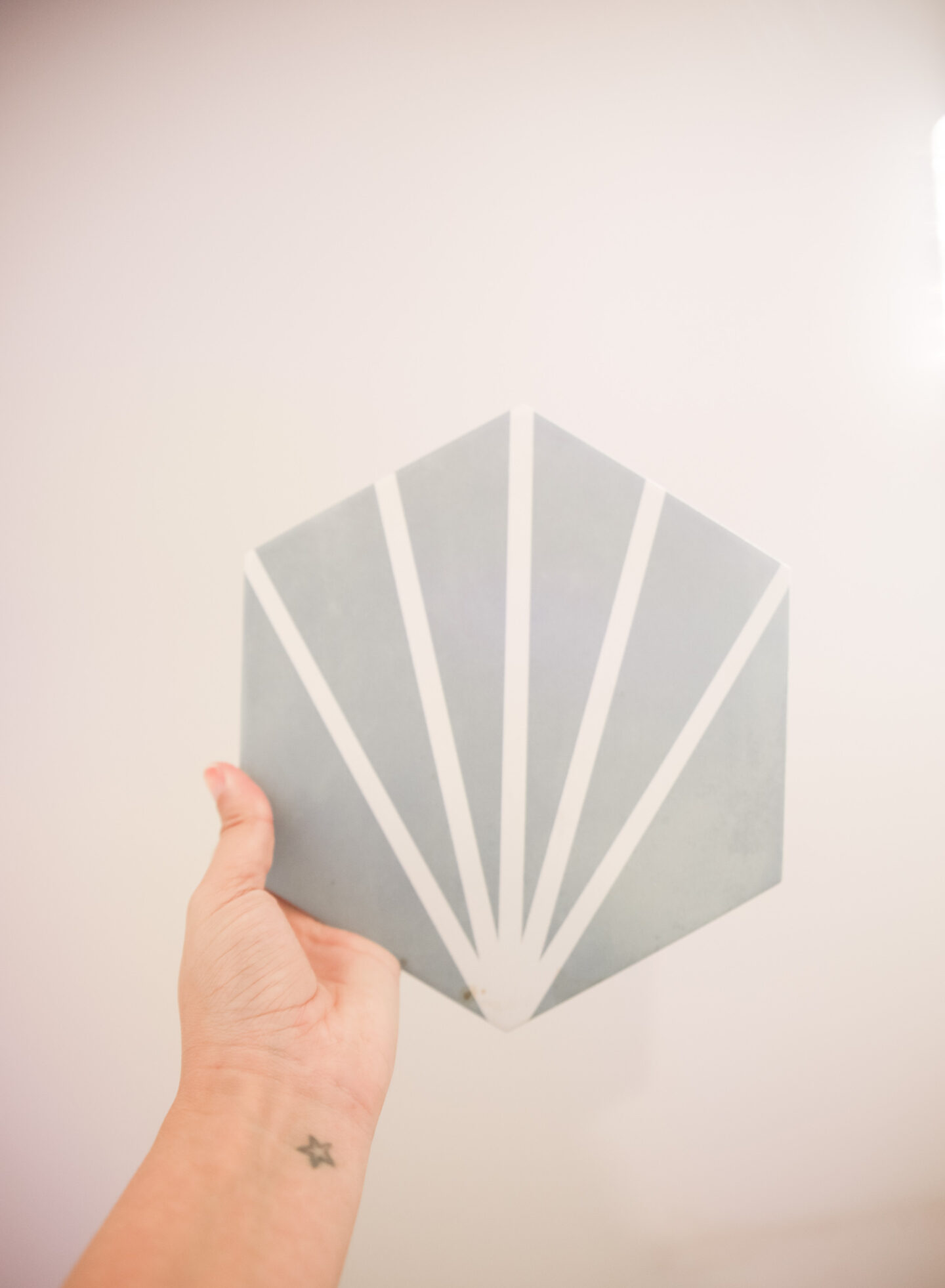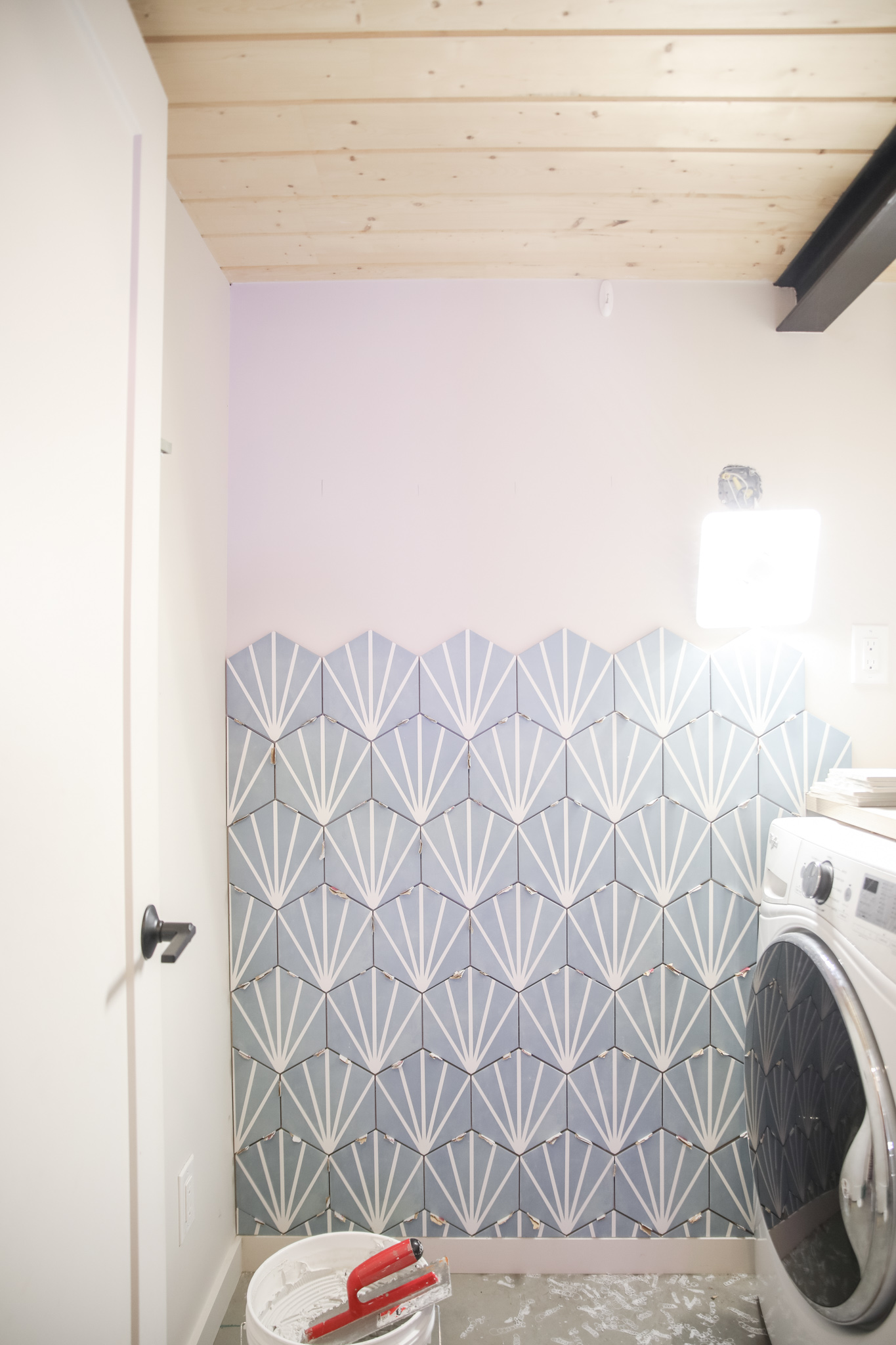 The secret of a good tile work
The secret? You have to measure the space correctly and find a master tile expert that can help you with the installation. We didn't risk it to do it ourselves this time because we have a structural beam inside the room and lots of details to be covered, so a good installation was essential.
She is now the happiest princess (and I am the happiest mama), welcome to our little tile heaven!
Can I move my bed and camp here for the rest of 2020? Oui?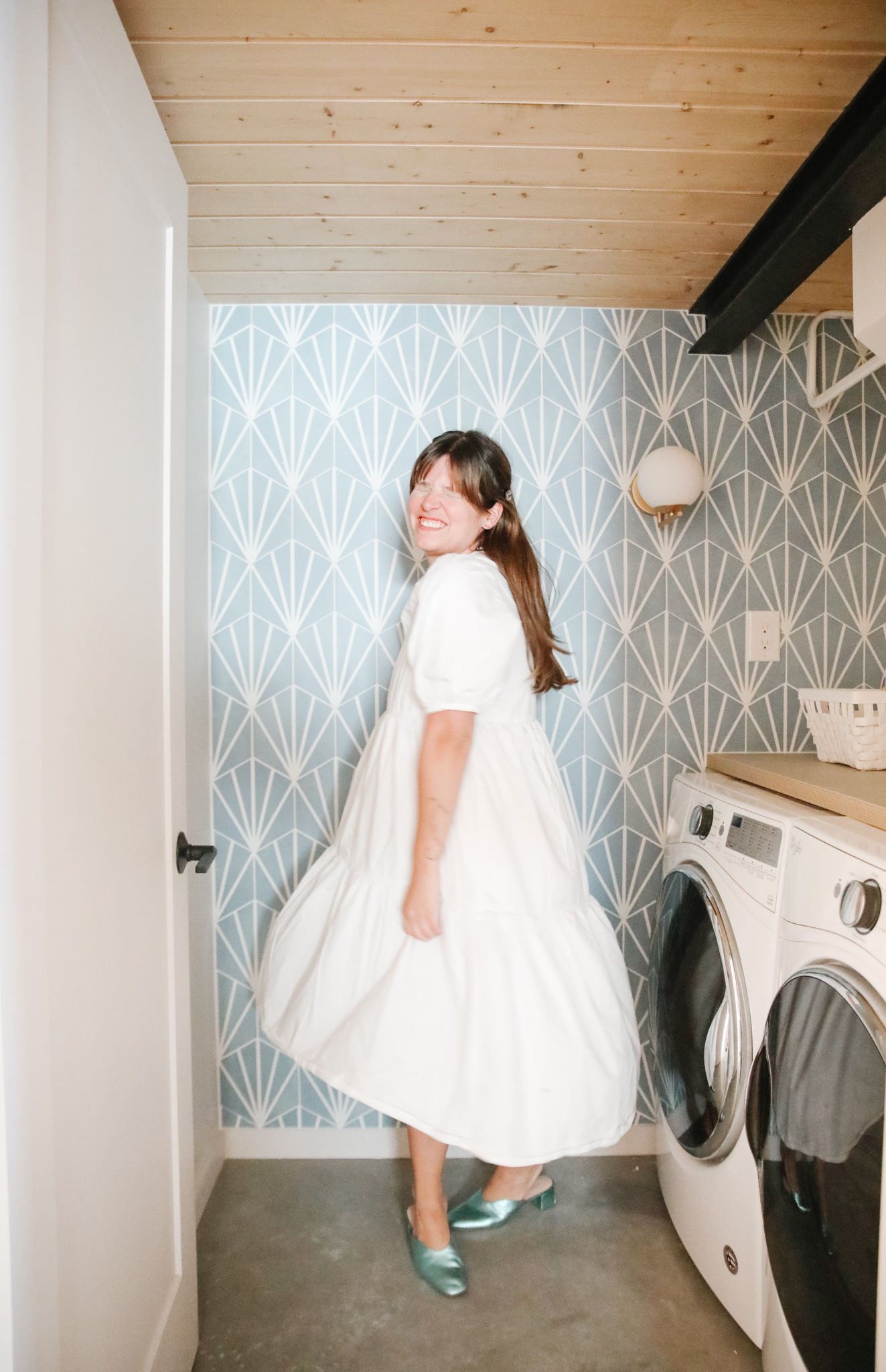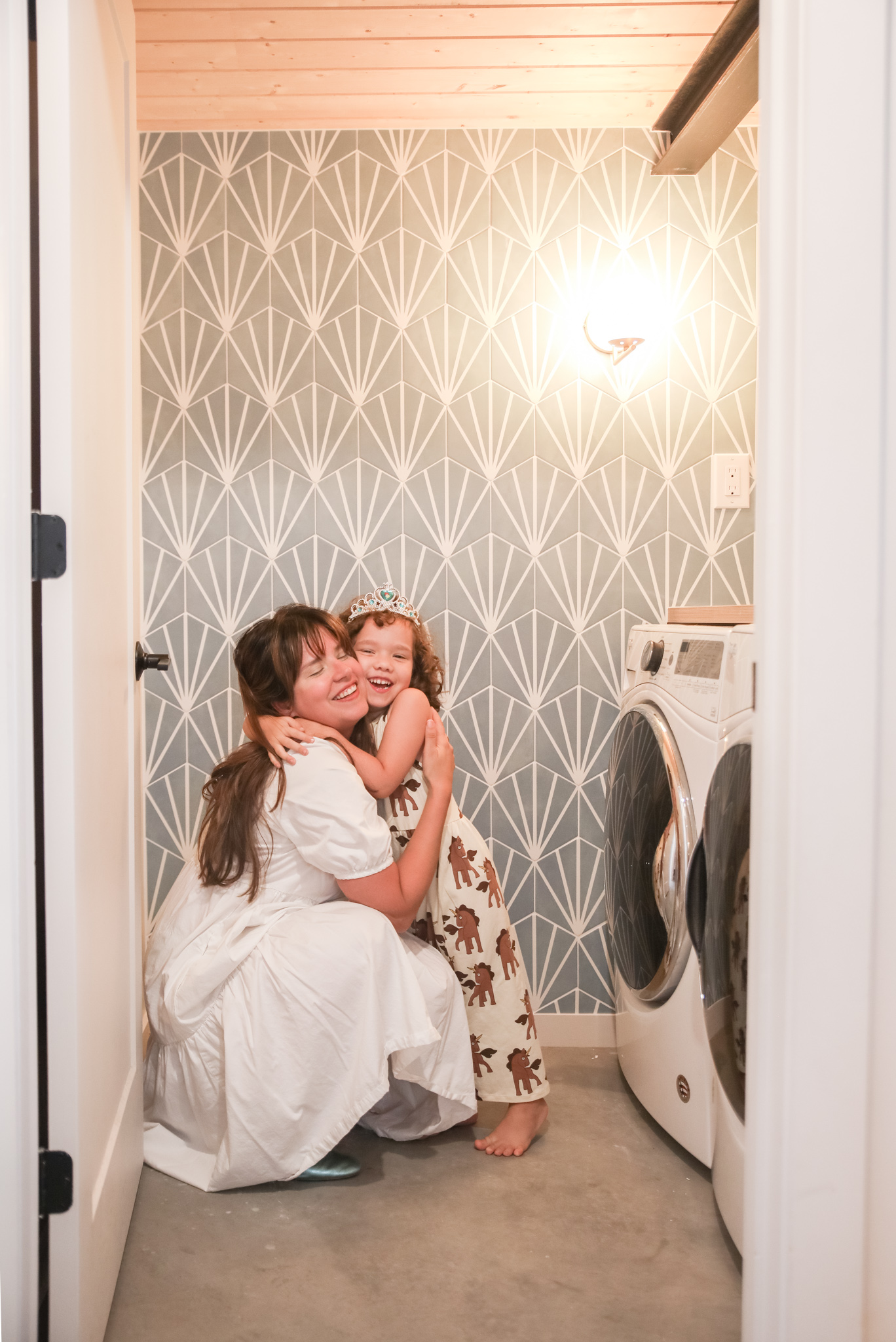 We simply can't thank enough to our friends at La Tuilerie, we are in love with their tile selection, their impeccable customer service and we just want to design many more rooms together filled with their amazing collections!
Follow our design hashtag on Instagram! #heymacadesigns
Want to follow our DIY and Decor adventures? Run here
Follow me also on Instagram | Facebook | Pinterest